SANS Secure Asia Pacific 2022 Events
Our largest ever training event for the Asia Pacific region will be taking place in March 2022, with over 30 of SANS most popular training courses to choose from over 4 unique training events to meet your schedule.

These courses will be presented virtually or In-Person on Asia Pacific-friendly time zones. You will be able to avail of all of our core courses as well as exciting new releases like SEC586: Blue Team Operations: Defensive Powershell and SEC588: Cloud Penetration Testing.
You can choose to take courses Live Online or through In-Person Live Stream training modalities, with our students based in Australia being able to train In-Person with instructors for selected courses. Some courses will also be taught in Japanese by local instructors and available via Japanese simultaneous translation.



"SANS courses are fully aligned to what is happening in the industry. Course materials are continuously updated based on new developments in cybersecurity. It is rigorous, challenging, and relevant". - Karim Lalji, Managing Security Consultant, TELUS
Training Times For Secure Asia Pacific 2022 Events
No matter where you are, SANS Secure Asia Pacific 2022 will allow you to attend training with us at a time that fits your schedule. You can find all of the different training times per region and per event below.
Secure Japan 2022
Feb 28 - Mar 19
Secure Australia 2022
Mar 7 - 12
Secure Singapore 2022
Mar 14 - 26
Secure India 2022
Mar 21 - 26

Wellington (New Zealand Daylight Time)

13:30 - 21:30 NZDT

11:00 - 19:00 NZDT


14:00 - 22:00 NZDT


16:30 - 00:30 NZDT

Canberra (Australian Eastern Daylight Time)

11:30 - 19:30 AEDT

09:00 - 17:00 AEDT

12:00 - 20:00 AEDT

14:30 - 22:30 AEDT

Tokyo (Japan Standard Time)

09:30 - 17:30 JST

07:00 - 15:00 JST

10:00 - 18:00 JST

12:30 - 20:30 JST


Singapore (Singapore Time)

08:30 - 16:30 SGT

06:00 - 14:00 SGT

09:00 - 17:00 SGT

11:30 - 19:30 SGT

Bengaluru (India Standard Time)

06:00 - 14:00 IST

03:30 - 11:30 IST

06:30 - 14:30 IST

09:00 - 17:00 IST

San Francisco (Pacific Daylight Time)

16:30 - 00:30 PDT

14:00 - 22:00 PDT

18:00 - 02:00 PDT

20:30 - 04:30 PDT
Meet your SANS Instructors for Secure Asia Pacific 2022
We have a lot of our expert SANS Faculty lined up to share their knowledge and teach you about the latest techniques and developments in their field at SANS Secure Asia Pacific 2022.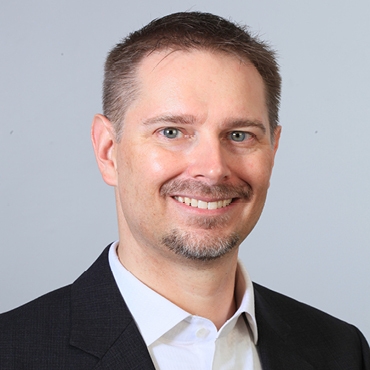 Steve Anson
Principal Instructor
Steve Anson is a Director with Forward Defense, where he provides strategic and tactical advice to a diverse range of global clientele in the areas of incident response, digital forensics, and network security.
Cyber Ranges
NetWars Tournaments have always been a great way to apply what you learn during your SANS class but also to learn new skills and tricks while playing against your peers. World renowned for being one of the best CTF exercises in the industry, we now add this additional training experience onto your SANS training course.

On Saturday April 2nd we will be running three different tournaments exclusively to attendees at SANS Secure Asia Pacific 2022. You will be able to join one of the following tournaments of your choice:

CORE NetWars
CyberDefence NetWars
DFIR NetWars
Once you've registered for a course at this event, you will be emailed with further information for the relevant tournament. Please contact asiapacific@sans.org should you have any questions related to the NetWars tournament or this event.

Blue Team Operations
Offensive Operations
Cloud Security
Digital Forensics & Incident Response
Cybersecurity Leadership
Industrial Control Systems
| Course | Certification | Dates |
| --- | --- | --- |
| | | Mar 14-19 |
| | | Mar 14-18 |