Latest Updates And News In The UK & Ireland
Choose Your Course and Training Format
Discover Our Complete Portfolio
Skills Validation – GIAC Certifications
Many of the SANS courses align to Global Information Assurance Certification (GIAC) examinations. The GIAC validates the skills of information security professionals, proving that those certified have the deep skills and technical knowledge necessary to work in key areas of cybersecurity.
Learn Cybersecurity Skills With These Experts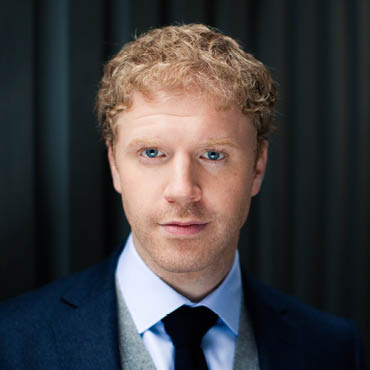 James Lyne
Certified Instructor
James Lyne is a self-professed 'massive geek' and has technical expertise spanning a variety of the security domains from forensics to offensive security.
Find Your Course
Our cybersecurity courses are developed by industry leaders in numerous fields including cyber security training, network security, forensics, audit, security leadership, and application security. Courses are taught by real-world practitioners who are the best at ensuring you not only learn the material, but that you can apply it immediately when you return to the office.
View all 65 of our courses and filter by curriculum to find your next course.
See All Courses
Quickly identify your next course based on your career development plans.
View the Roadmap
Take our Security Assessment or start your career in one of our Academies.
Start your Career
Student Case Studies
SANS has trained over 200,000 IT security professionals. Each and every one of them go home with the SANS promise that they're capable of applying their learnings directly when getting back to the office. Find out below what some of our Alumni have to say about their SANS training experience.
What Do Students Say About Their SANS Training Experience?
More than 75 of the FTSE 100 list employs cybersecurity professionals trained by SANS Institute. In the United Kingdom, organisations such as UK Government, HSBC, British Telecom, Airbus plus many more are training with us.
SANS training, if not the best, is one of the best in the industry. I love everything about this class, labs, and material. I hope to take other SANS classes after this.
Despite being new to the world of cyber security, this course has helped build upon and reaffirm my knowledge. I felt as though SANS truly values my development.
Extremely content rich and so valuable. Best course I have taken for real world application.
The instructor's knowledge and teaching style is excellent and the content is pitched perfectly. I will be able to transfer the skills I've learned here into my daily work.
The entire SANS Live Online package - Slack, GoToTraining, VM's, tools, etc - are woven together to make this as close to live training as possible, and have been able to remain engaged throughout the day.
I'd recommend OnDemand as a good learning experience; you can train when you have free time. The instructor was able to relate real life scenarios and the quizzes help with self assessment.
Fantastic, passionate & engaging! The instructor supplemented the course content with experience related scenarios, improving the learning experience and making it extremely interesting.
Airbus Cybersecurity
Airbus Cybersecurity is a well-known cybersecurity partner for many organisations and governments. Working together with SANS, they've trained their staff to some of the best practitioners in the industry. But also using other tools provided by the SANS Institute, they've managed to recruit, train and retain their cybersecurity teams. Practices they have also replicated to meet the needs of their own customers. Watch the case study video to learn more.
Workforce Development Solutions
SANS Security Awareness
SANS Security Awareness, a division of the SANS Institute, provides organisations with a complete and comprehensive security awareness solution, enabling them to easily and effectively manage their human cybersecurity risk.
UK Based Initiatives
SANS UK Retraining Academy
SANS was selected to work in partnership with HM Government to develop and deliver a national UK Cyber Retraining Academy. The programme was tailored to meet the specific cyber security needs of today's enterprises and government, and is part of a wider initiative to find, train and deploy new talent into the cyber security industry. The Academy received over 4,000 applications with the 55 accepted students coming from backgrounds such as ex-military, police, corrosion scientist, psychology and bar staff. All students graduated and an impressive 53 students graduated with both the GSEC and GCIH certifications. Upon final review of employment, 40 of these graduates were working in cyber security roles.
The SANS Programmes Team are ISO 27001 certified.