Why Should You Join SANS Institute?
At SANS Institute we are working hard to innovate, empower and deliver the greatest quality training, certifications and resources for the global cybersecurity community can use. 
We truly care about our employees. They are at the heart of our business. SANS Institute are very proud of our products and service that we offer and deliver to the global cyber security community.
SANS Institute are always looking for talented people to join the team, we encourage an open, collaborative, inclusive working environment. We are made up of good people who enjoy working together. Our colleagues are bold and bright, focused, and friendly.

The SANS Institute Story
The SANS Institute  is the largest and most trusted source of cyber security training, certifications, and research in the world and was founded in 1989 by Alan Paller.
Our ongoing mission is to empower cyber security professionals with the practical skills and knowledge they need to make our world a safer place. We offer high quality training, certifications, scholarship academies, degree programs, cyber ranges, and resources to meet the needs of every cyber professional. Our data, research and instructors collectively ensure that individuals and organisations have the actionable education and support they need.
SANS Institute instructors are all recognised as top experts and respected leaders in their fields. As the industry constantly evolves, so does the SANS curriculum. Over the years, the course curriculum has grown to hold over 70 different courses, ranging from foundational courses for starters to highly advanced courses for the seasoned security professionals. Since 1999, the Global Information Assurance Certification (GIAC) was formed. GIAC is an independent entity that grants certification on all the different information security topics SANS delivers.
Having started its journey and mission in the United States, SANS Institute and GIAC have rapidly grown over the decades and today our team holds over 500 passionate people spread across the globe, a faculty with over 100 industry leaders and 6 offices worldwide.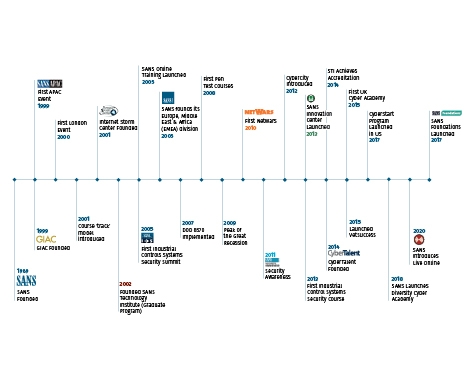 Our Journey
Discover how we have grown as an organisation since 1989. From setting up our first events in Asia Pacific and Europe to running our first NetWars tournaments in 2010, founding SANS Security Awareness to increasing our impact and contribution to the cyber security community through initiatives like our Immersion Academies and educational programs for youngsters.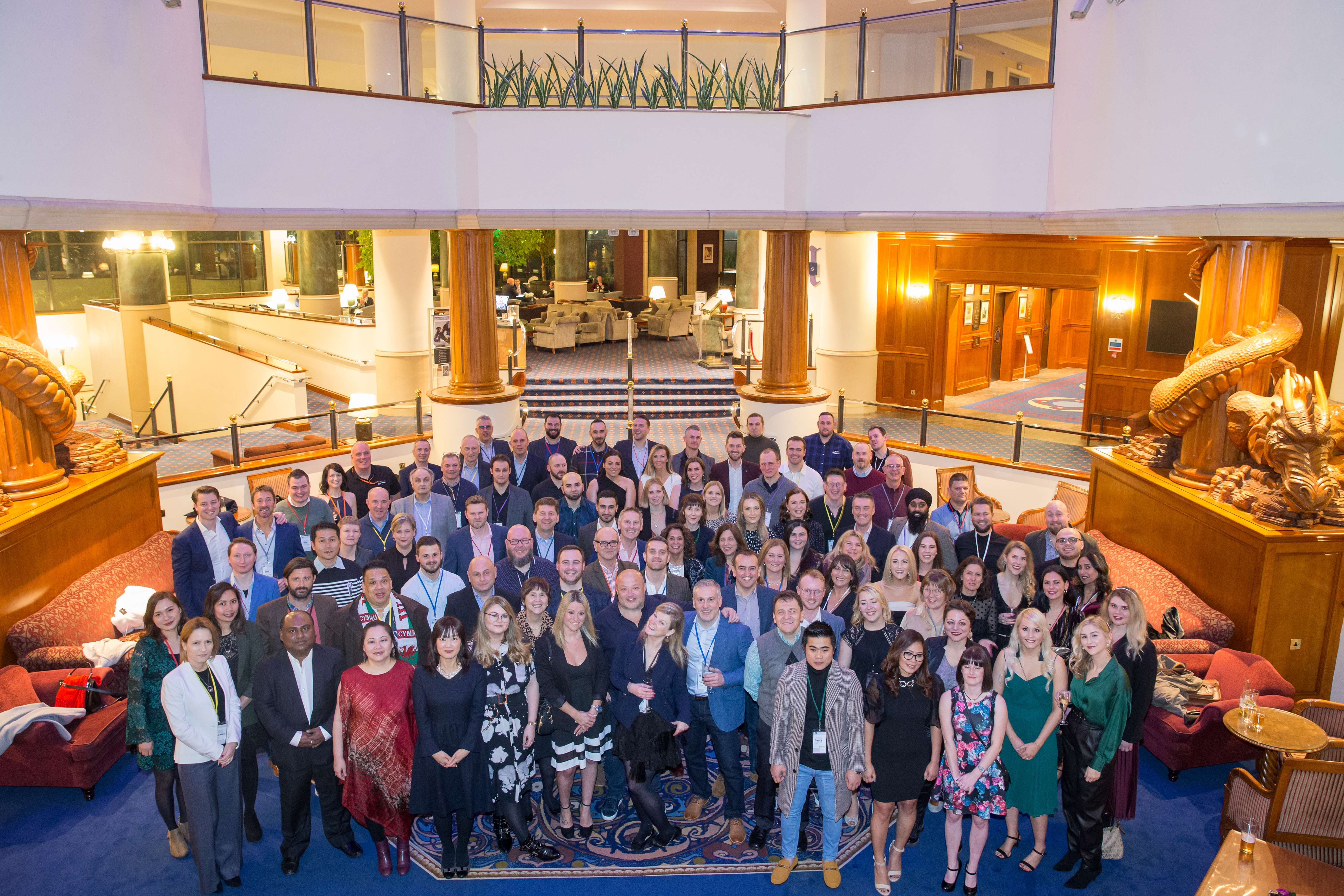 What It's Like Working At SANS
"I love the people at SANS Institute. Not just the people within SANS Institute but also those who we train. I love being at our training events or summits and talking to our students and instructors and seeing how much they get from what we do day to day."

– Gareth Dance, Head of Event Planning & Development
"My colleagues at SANS Institute are the best. I've never worked with such a friendly and helpful bunch of people. I think we've got an amazing team, not just in EMEA but across the world."
– Anne James, Business Development Executive, SANS EMEA
Our Mission
To empower current and future cyber security practitioners around the world with immediately useful knowledge and capabilities, we deliver industry-leading community programs, resources, training, and events. 

Our Values
A major factor behind SANS Institute success is a set of fundamental values, which have determined the SANS Institute character and influenced all employees in the daily conduct of their business:
To provide cutting edge training;
To provide first class, hands on training;
To be relevant to industry;
To demonstrate honesty, integrity and flexibility in all that we do.
Our Collaboration

We collaborate with a broad community of cyber professionals and organisations, partnering with those who share our mission and commitment to creating a diverse, capable, and innovative global cyber security industry.
Our Integrity
Quality is key at SANS Institute. We can be trusted. We stand by our word and do what we say we will do.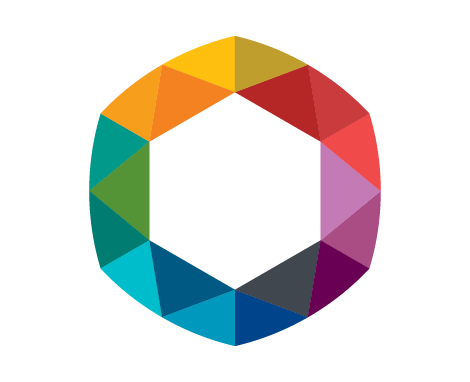 Diversity and Inclusion
At SANS Institute we are committed to maintain an inclusive work environment encouraging equality and diversity among our workforce and avoiding discrimination. We treat all job applicants and employees fairly regardless of age, gender, disability, ethnicity, religion or any religious cultural beliefs, marital status and civil partnership, sexual orientation, pregnancy and maternity.
Open Vacancies
We encourage anyone, anywhere to apply. Due to the many different programs and initiatives we run at SANS, you're bound to find the role that you're made for. Roles in EMEA & APAC:
United Kingdom & Nordics 
Mainland Europe


Middle East 
| | |
| --- | --- |
| Business Development Manager (KSA & Bahrain) | Saudi Arabia  |
| Business Development Manager (Qatar & Kuwait) | Homebased |
| Business Development Manager (Egypt) | Egypt  |
| Business Development Executive (Qatar & Kuwait) | Qatar |
| | Dubai |
| Event Manager | Dubai  |


Asia Pacific
Roles in the US
If you're based in the United States, you can find all our available roles here.



Ready to join our team?
If you're interested in joining our team, then feel free to apply for the role you are most excited about!
You can also send your application to our HR team via emea_hr@sans.org