Latest Cloud Security News & Updates
To be a Cloud Ace, You Must Learn From One
The exceptionally qualified people who author and teach SANS courses, and contribute to the GIAC Certification exams aligned with those courses, are the leaders in the field. Meet some of our instructors.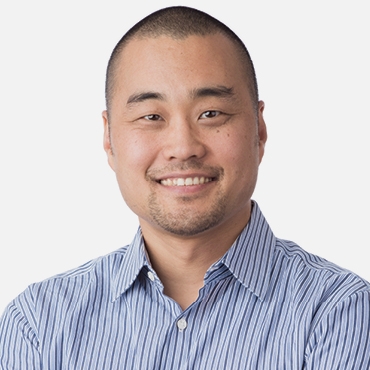 Frank Kim
Fellow
Frank Kim is the Founder of ThinkSec, a security consulting and CISO advisory firm. He leads the Security Management and Cloud Security curricula at SANS, as well as authors and instructs multiple SANS courses.
SANS Cloud Security Curriculum has myriad courses that map to various job roles. Whether you're just starting on your flight into cloud or have been in the clouds for decades, this flight plan will help you find your runway and heading to progress your cloud security career.
Download PDF
The ultimate recognition to elite cybersecurity professionals. Hundreds of SANS Institute students have stepped up to the challenge and conquered. They've mastered the concepts and skills, beat out their classmates, and proven their prowess. These are the elite, the recipients of the SANS Challenge Coins, an award given to a select portion of the thousands of students that have taken SANS courses.
Read Blog
Become a SANS Cloud Ace
Focus on where the cloud is going, not where it is today. Your organization is going to need someone with hands-on technical experience and cloud security-specific knowledge. You will be prepared not only for your current role, but also for a cutting-edge future in cloud security.
Reviews
I likely will be assessing environments that use multiple CSPs and services for one system, so this training is better for me than being certified in only AWS or only Azure.
Labs were detailed and thought-provoking. Gave great thought to existing implementation and real-world examples.
I learned so much in 5 days – wish I had this a year ago when we first started getting into the Cloud!
More Free Cloud Resources
About Cloud Security

SANS Cloud Security focuses the deep resources of SANS on the growing threats to The Cloud by providing training, certification, research, and community initiatives to help security professionals build, deploy and manage secure cloud infrastructure, platforms, and applications.
Our curriculum provides intensive, immersion training designed to help you and your staff master the practical steps necessary for defending systems and applications in the cloud against the most dangerous threats. The courses are full of important and immediately useful techniques that you can put to work as soon as you return to your office. The curriculum has been developed through a consensus process involving industry leading engineers, architects, administrators, developers, security managers, and information security professionals, and address public cloud, multicloud, and hybrid-cloud scenarios for the enterprise and developing organizations alike.