Digital forensics and incident response (DFIR) has hit a tipping point. No longer just for law enforcement solving cybercrimes, DFIR tools and practices are a necessary component of any organization's cybersecurity. After all, attacks are increasing daily and getting more sophisticated — exposing millions of people's personal data, hijacking systems around the world and shutting down numerous sites.
SANS has a smorgasbord of DFIR training, and we also offer a free Linux distribution for DFIR work. Our SIFT Workstation is a powerful collection of tools for examining forensic artifacts related to file system, registry, memory, and network investigations. It is also available bundled as a virtual machine (VM), and includes everything one needs to conduct any in-depth forensic investigation or response investigation.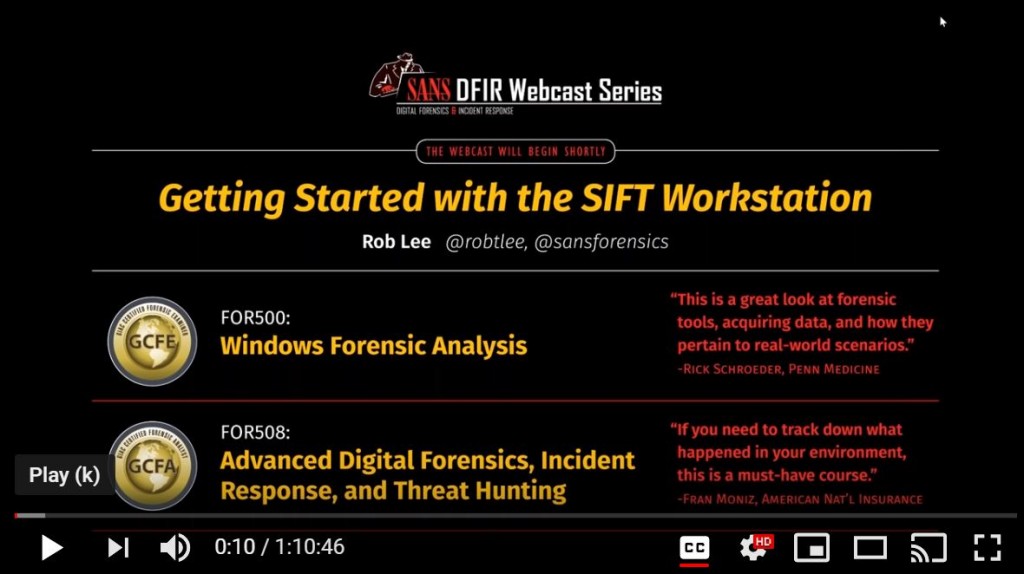 SIFT got its start in 2007, during the time SANS instructors were developing virtual machines (VMs) for use in the classroom. In its earliest iterations, it was available online as a download, but was hard-coded and static so whenever there were updates, users had to download a new version. By 2014, SIFT Workstation could be downloaded as an application series and was later updated to a very robust package based on Ubuntu. It can also be installed on Windows, if there is an Ubuntu subsystem running on the system.
In November 2017, SANS unveiled a new version of SIFT Workstation that allows for much more functionality, is much more stable, and is comprised of specific tools such as the Package Manager. This time the package supports rolling updates, and uses SALT, a Python-based configuration management platform, rather than a bootstrap executable and configuration tool.
The new version can work with more than 200 tools and plug-ins from third-parties, and newly added memory analysis functionality enables the SIFT Workstation to leverage data from other sources. New automation and configuration functions mean the user only has to type one command to download and configure SIFT. Because SIFT is scriptable, users can string together commands and create automated analysis, customizing the system to the needs of their investigation.
Download SIFT Workstation today, and get started on your own DFIR initatives. And look into our FOR508: Advanced Incident Response and Threat Hunting course for hands-on learning with SIFT, and how to detect breaches, identify compromised and affected systems, determine damage, contain incidents, and more.