Featured Cyber Guardian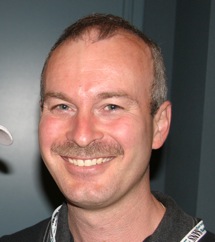 Guy Bruneau
Real Threats, Real Skills, Real Success
Protecting our country and citizens is the chief mission of the armed forces and government. To do this, a variety of battles must be fought on multiple fronts, including cyber security. Threats to our vital infrastructure, national secrets, finances and general well-being are increasing and there is more than one perpetrator. Unfortunately, these perpetrators are smart and technologically savvy. That means those challenged with the role of cyber security must stay one step ahead of the threats as well as know what to do when a breach occurs.
About the Program
SANS' Cyber Guardian program is designed for the elite teams of technical security professionals who are part of the armed forces, Department of Defense, or other government agencies whose role includes securing systems, reconnaissance, counterterrorism and counter hacks. These teams will be the cyber security special forces where each individual's role makes the team successful.
The Cyber Guardian program provides intensive, hands-on training for both Red and Blue teams. Participants must successfully complete four core courses and the corresponding certifications as well as pass the GSE exam within two years of starting the program. After completing all four core courses and exams, candidates will choose their specialization and complete one more course and certification. Upon the successful completion of all courses and certifications, candidates will finish the program by taking and passing the GSE (GIAC Security Expert) exam and joining the elite group of GSE certified professionals.
An intensive, real-world exercise on defending and attacking systems has been created to demonstrate how each cyber guardians' skills and expertise will be utilized in an actual attack.
You wouldn't go to battle with a team you have never trained with, so this exercise will show each participant how their role contributes to the success of their team.
Program Benefits for Security Professionals
You will be prepared for all types of cyber attacks and know how to react when a breach occurs
Receive SANS' elite, hands-on training
Earn an exclusive GIAC Security Expert Certification that will set you apart in the infosec field
Receive a SANS Cyber Guardian Patch and use of the logo for business cards and proposals
Career Opportunities - infosec professionals with SANS Cyber Guardian skills are in high demand. You can opt to have SANS refer you to agencies and organizations who need Cyber Guardians.
Program Benefits for Services and Employers
Gain the reassurance that your systems are being protected by the most qualified security professionals available
Your employees will be able to keep you up-to-date on the latest attacks
Use of the SANS Cyber Guardian logo for business proposals, stationery, and business cards