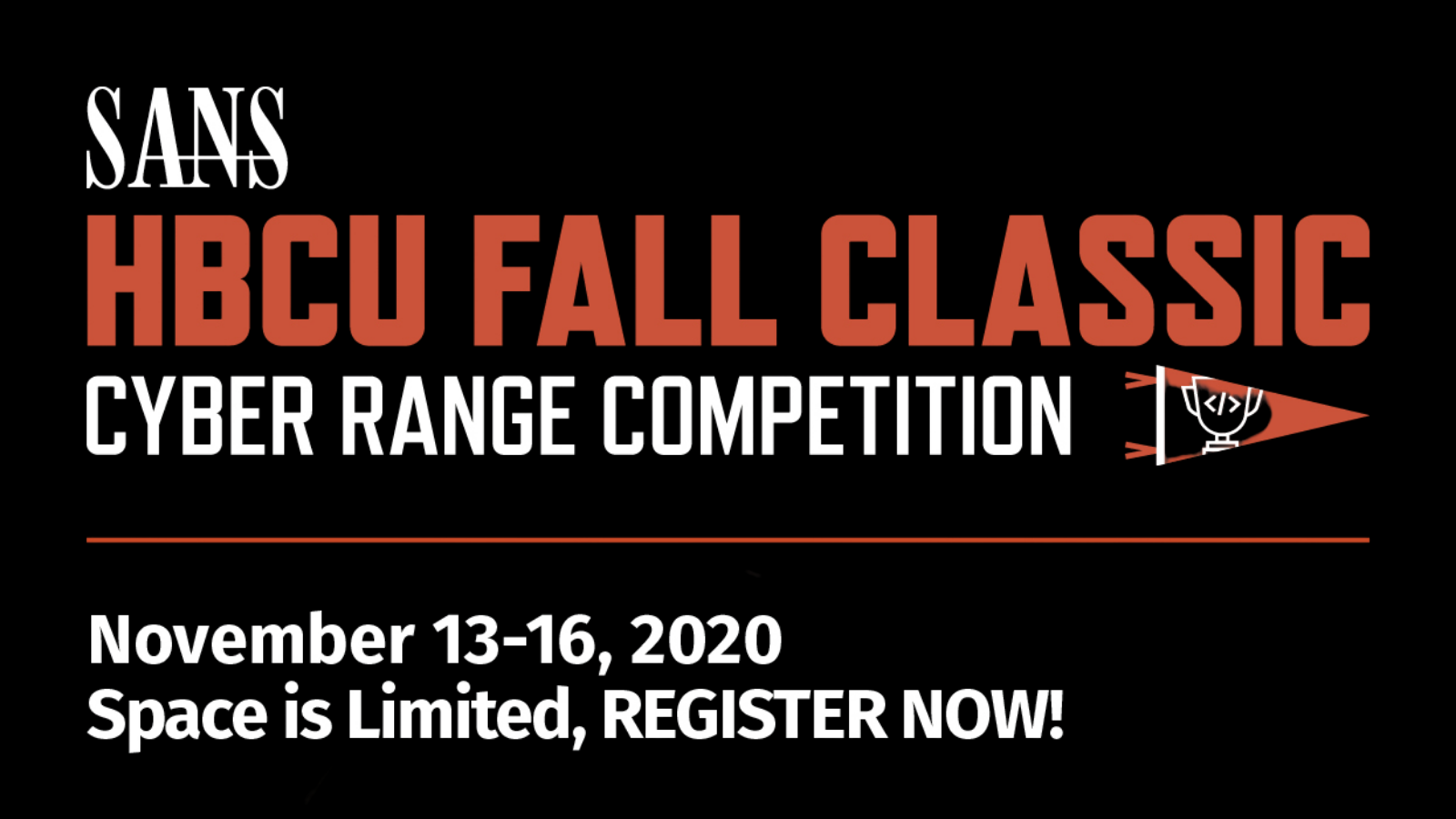 Around the world, HBCUs are known for their bands, culture, and history. Now it's time for them to be known for their cybersecurity programs and alumni! Be part of HBCU Fall Classic Cyber Range Competition, which will be launched and run with the SANS Institute – the global leader in cybersecurity training and certifications. 
Participants will gain cybersecurity skills by competing in progressively tougher hands-on challenges during the self-paced four-day event. These skills are applicable to real-world jobs. We're hosting a beginner and intermediate version, and there are tips and hints within the challenges, so you can play and learn even if this is all new to you. 
Show the world where the real HBCU talent lives and be Historically Black in Cyber!
Beginner
- Use Event code noisy-care

Intermediate
- Use Event Code woozy-yard
Each Range runs from Nov 13th at 9 am EST thru 16th at 9 pm EST, and feel free to come and go throughout that time. 
1st place winners will receive four months of NetWars Continuous (a $3200 value).
Before awarding the prizes, we will verify current enrollment in an HBCU.