This webcast has been archived. To view the webcast login into your SANS Portal Account or create an account by clicking the "Get Registered" button on the right.Once you register, you can download the presentaion slides below.
Connecting the Dots Between Your Threat Intelligence Tradecraft and Business Operations
Tuesday, May 10, 2016 at 1:00 PM EDT (2016-05-10 17:00:00 UTC)
Adam Meyer, John Pescatore
Sponsor
You can now attend the webcast using your mobile device!


Overview
Cyber threat intelligence can help you guide more informed risk management decisions. But the challenge is oftentimes this intel is siloed and does not make its way into other areas of the business that should be using information to help mitigate overall risk. With strategic and operational threat intelligence you can better understand your weaknesses and strengths, focus on the key problem areas for your business, and know the most optimal solutions based on your limited resources.
In this webinar, experts will explore how to communicate and leverage strategic and operational threat intelligence across lines of business.
Webinar attendees can expect to learn:
Why visibility and timeframe are key elements to a proactive cyber risk strategy
How to build a governance model that raises awareness of key threats and inputs to understanding high value assets
How to maximize the value of threat intelligence by tying it to key business areas
It's impossible to ensure 100% security, but you can guide your investments in the right areas with targeted threat intelligence.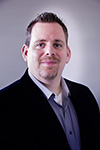 Adam Meyer Chief Security Strategist SurfWatch Labs
---
Speaker Bios
John Pescatore
John Pescatore (moderator) is the director emerging security trends for the SANS Institute. A former vice president and distinguished analyst at Gartner, Pescatore has over 30 years of experience in computer, network and information security. Prior to joining Gartner, he was senior consultant for Entrust Technologies and Trusted Information Systems and a security engineer for the U.S. Secret Service and the National Security Agency.
---
Adam Meyer
Adam Meyer has served in leadership positions in the defense, technology, and critical infrastructure sectors for more than 15 years, and leads the threat intelligence analyst team at SurfWatch Labs. Prior to joining SurfWatch Labs, Mr. Meyer was the Chief Information Security Officer (CISO) for the Washington Metropolitan Area Transit Authority, one of the largest public transportation systems in the United States. Preceding his role as a CISO, Mr. Meyer served as the Director of Information Assurance and Command IA Program Manager for the Naval Air Warfare Center, Naval Air Systems Command one of the Navy's premier engineering and acquisition commands.
Need Help? Visit our FAQ page or email webcast-support@sans.org.
Not able to attend a SANS webcast? All Webcasts are archived so you may view and listen at a time convenient to your schedule. View our webcast archive and access webcast recordings/PDF slides.