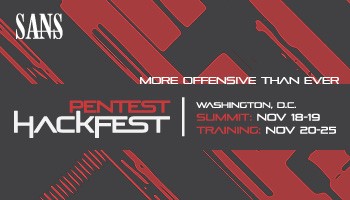 SANS Pen Test HackFest 2019 is just two weeks away. If you've never been to our HackFest, you are missing out! We've put everything we have into building a unique fun mind-expanding educational experience for the info sec community.
So, given that, just what is it that makes HackFest so offensive?
Well, this…
Very Offensive Talks
Our two-day Summit kicks off with a keynote talk by Raphael Mudge from Strategic Cyber LLC, creator of threat emulation tool Cobalt Strike. Those familiar with the software will know, as the site says, "This is not compliance testing." The HackFest Summit talks are curated by co-chairs Ed Skoudis and Stephen Sims of SANS then evaluated by our Advisory Board to ensure presentations are packed with exciting actionable content.
Day two begins with Sean Metcalf from Trimarc and Mark Morowczynski from Microsoft speaking about attacking and defending Microsoft Cloud, so we're not aiming small or simple here. Presentations throughout these two days will cover some amazing ground, from pen tester ICS insights with Lesley Carhart or pestering blue team with privilege escalations by Jake Williams to mobile malware tactics with Jeroen Beckers, modern heap exploitation with Huáscar Tejeda, and #theC2Matrix project with Jorge Orchilles.
If you're not coming here to learn about the modern state of penetration testing, seriously, what are you even doing?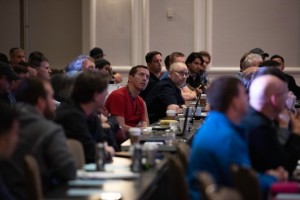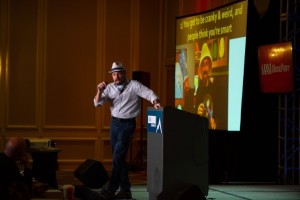 The Most Offensive Games
Were you one of those kids who dismantled household electronics for fun? Well, we have something special for you at HackFest, our second only Hardware Hacking Village, Intro to Soldering. Leading into the fun we'll be talking about, you know, just breakin' stuff! And, of course, how to use this knowledge constructively to help your organizations.
Now, have you competed in NetWars? Good! Have you ever competed three times in a week? Awesome! Have you ever had the chance to earn up to FIVE Pen Test Challenge Coins in as many days? Amazing! Coin-A-Palooza returns to HackFest! You read that right, if you've ever taken a SANS Pen Test course, this is your chance to earn course challenge coins, usually only available during 6th day CTF challenges, when participating in NetWars.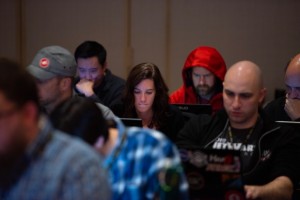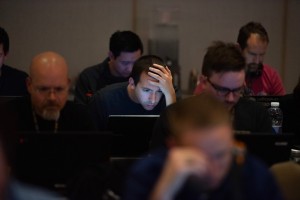 Really Offensive Courses
Choose from ALL available 6-day SANS Penetration Testing courses. Training at HackFest benefits any level of security professional from newly entering the space all the way to advanced practitioners who want to take SANS most advanced course offering.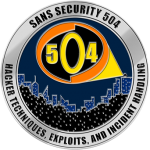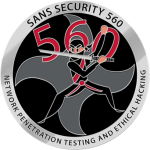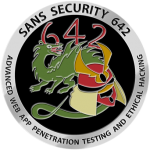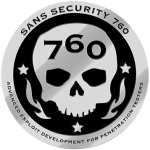 Our Offensive Community
In addition to our HackFest Night Out, a top secret event, there are numerous networking opportunities over breaks, lunches, and even at unsanctioned events.
All are welcome and encouraged, but just be aware, this event is meant for rabble-rousers, habitual line-steppers, truth seekers, and disrupters.
You get the most offensive people you know in a room together and great things can come out if it!