With the global transition into working and studying remotely in full swing, we at SANS have been brainstorming ways to make your experience at home a little more exciting.
We've come up with a cool new challenge for our SANS Alumni and followers that we, for one, will certainly enjoy! So, however you're engaging with SANS to build your skillset while having to work remotely, we're challenging you to show us how you're training at home through our new #SANSTrainFromHomeChallenge!
You could be taking a SANS course OnDemand or virtually, playing NetWars, prepping for your GIAC certification attempt, getting ready for your SANS.edu graduate degree, participating in one of our CyberStart programs (like Girls Go CyberStart or Cyber FastTrack) or simply using our free resources such as webcasts, white papers, and tools – whatever it is, please share it.
To take part, simply share with us your own personal SANS training experience. Now this can vary from sharing your own home workstation setups to showing what delicious snacks keep you going. Let us marvel at what inventive screen setups work for you, to the quirky ways you've managed to keep your little (or big, or furry) ones occupied and out from under your feet.
We'd love to see how dedicated you are to getting the best from training with SANS at home. And all you need to do is share your entry with us by posting it on Twitter or Instagram using the hashtag: #SANSTrainFromHomeChallenge. Oh, and don't forget to tag us in your post as well, you can select any of our channels to tag and we'll see your entry pop by.
Our different Twitter handles for your reference:
@SANSInstitute
@SANSEMEA
@SANSAPAC
@sansforensics
@SANSPenTest
@SANSDefense
@SANSICS
@SANS_EDU
@SANSNetWars
@CertifyGIAC
@GGCyberStart
@cyberfasttrack
Our aim with this challenge?
We'd like to bring together our SANS community at this time of isolation, to share ideas and tips on how to adjust to working remotely, and how you're making it enjoyable. Why not take this opportunity to show us what keeps you motivated through the day, and share inspiration with each other, stay connected, and maybe even give each other a few laughs along the way.
We will choose our favorite entries every week, so keep your eyes peeled for the winner announcements each Friday, with the first winners to be announced March 27. All entries with the hashtag #SANSTrainFromHomeChallenge have the opportunity to win exclusive SANS swag!
Remember, every entry counts. We'll be selecting winners in various categories, like:
Most awesome battlestation
Best interior design
Coolest desk chair
Best "kids-proof" (although please don't lock up your kids for us…)
And these categories will differ each week depending on the entries we get. Feel free to come up with your own original category as well
If you're looking for inspiration and ideas, check out some tweets from SANS Instructors – many of them have already been sharing their home setups on Twitter.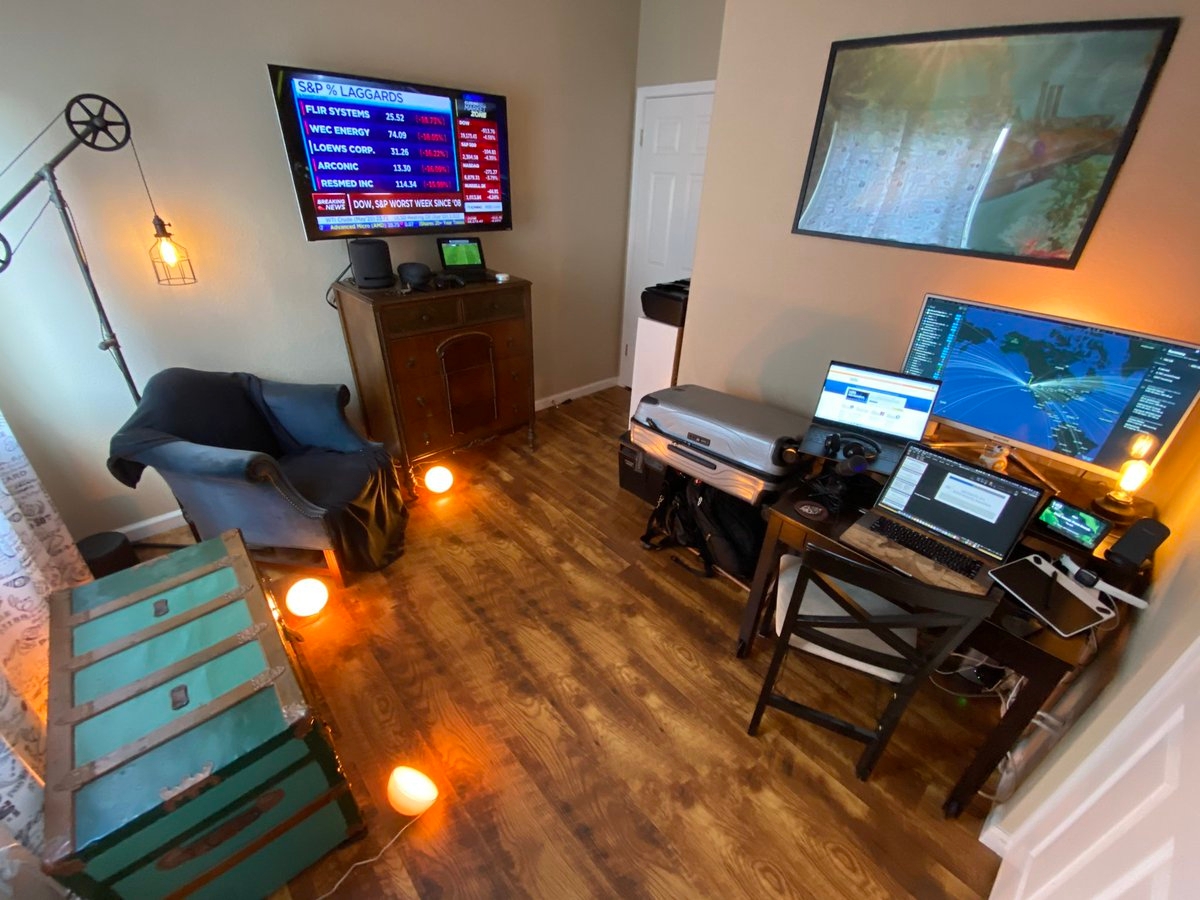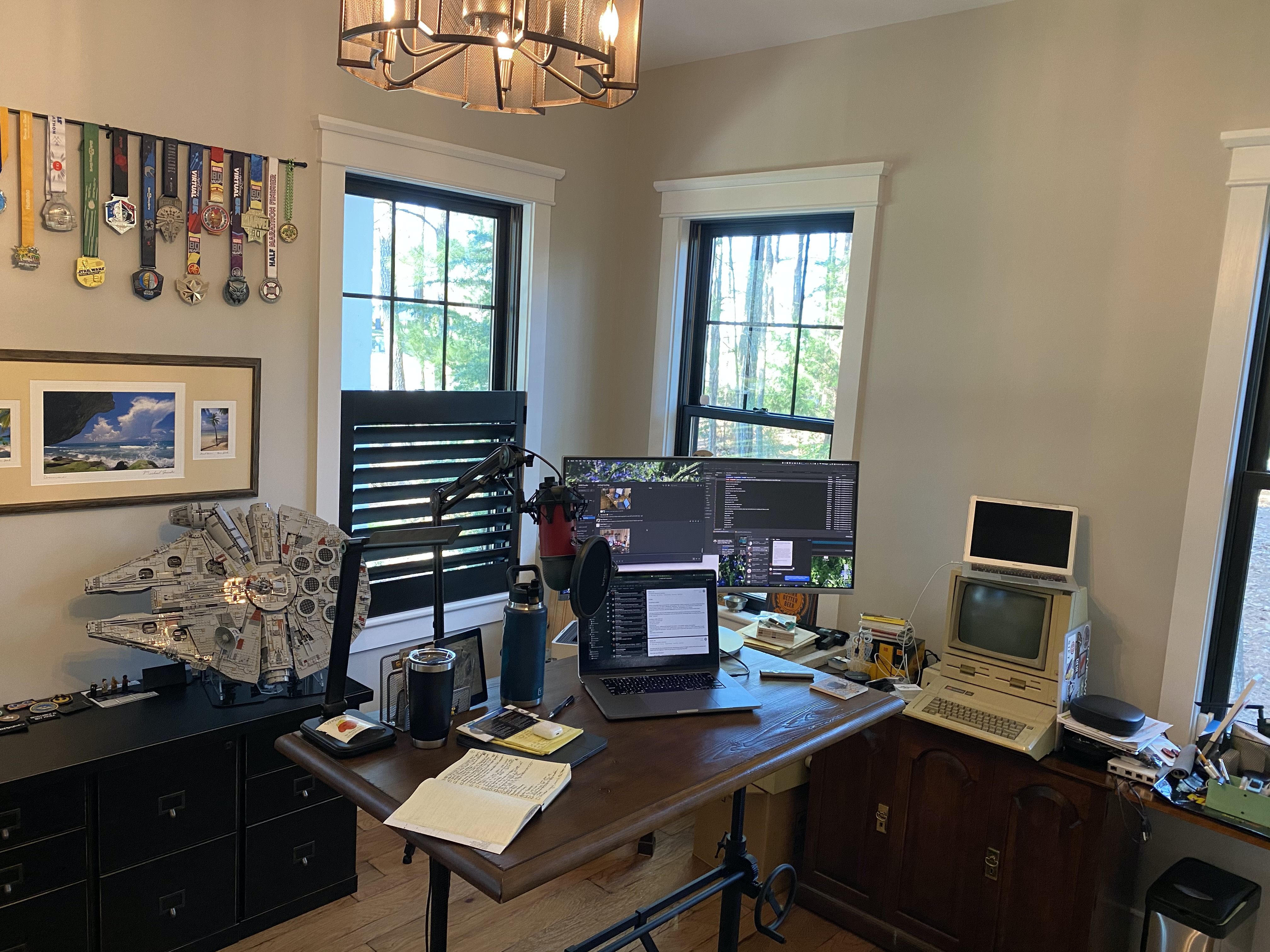 More inspiration? Why not show off your stickers? Or maybe you just love your desk chair (it's not that weird…). Use your imagination and just be you. Engage with the community on this challenge, and be in with a chance of getting your hands on some fantastic SANS SWAG to go with your remote working experience.
Some tips from our security community: Think before thou post!
We wouldn't be good cybersecurity educators if we don't point out that you need to be careful about what you post on social. That's why the SWAG pack will include some cool OSINT swag to those who practice safe social media picture posting.
So here's some pro-tips from our own SANS OSINT instructors:
Make sure there is no sensitive information on your battlestation when you take a picture for social media. Remove any sensitive company information, and ANY information that might give cybercrooks a way to find their way back to you.
Blur out any pictures of loved ones you don't want to circulate on the web. Also, a window (and postal mail) can provide more information than you think. Burglars might be able to spot where you live and all of sudden, that remote office becomes a tasty target for thieves. So close your curtains, blur the window or simply take your picture from a different angle.
Take off your post-its filled with passwords, or any agendas opened showing when and where you'll be.
Be smart and don't share anything that shouldn't go online. But definitely show off that quadruple screen set-up!
Here's an example of our OSINT instructor Micah Hoffman's battlestation: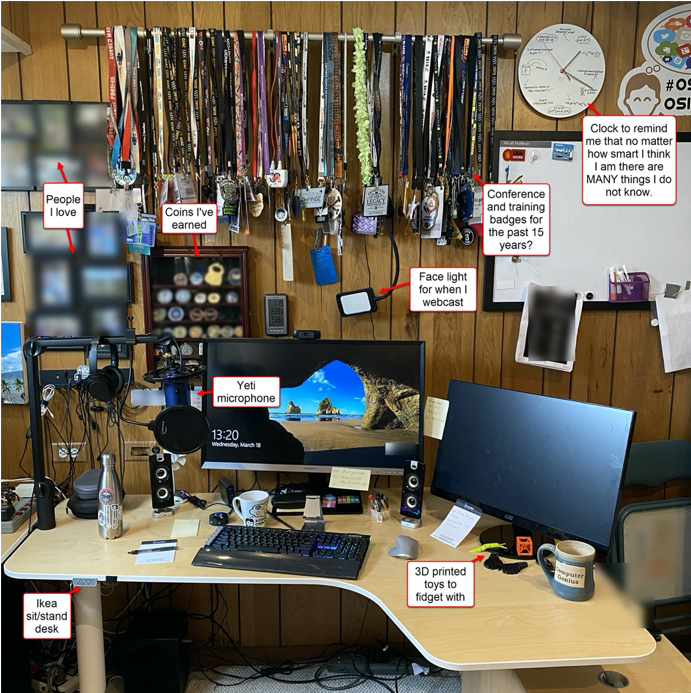 We're looking forward to seeing all of your amazing entries. And remember folks, we're in this together. Hang in there!
So how do I play?
Just to summarize what you need to do to play and be in with a chance of winning as well as some of the ground rules:
Post a picture of your SANS training or learning experience from home to Twitter and tag any one of the channels we've listed above. We will be collecting all submissions at the end of each week through our various channels and then announce the top 5 winners on Friday afternoon on our General @SANSInstitute account. So make sure you do follow that account.
Include the hashtag #SANSTrainFromHomeChallenge
You must have a SANS portal account to qualify for a prize pack (if you're not part of the SANS community yet, don't worry. You can create an account right here.)
You can only win once. You're obviously free to submit multiple entries but we're an honest bunch, so one prize per person.
Offensive or indecent imagery or text will be removed and shall not be entered into the competition.