On March 4th and 5th, thousands from around the globe tuned in for the SANS ICS Security Summit. Industry's top practitioners and leading experts from around the globe shared actionable ideas, methods, and techniques for safeguarding critical infrastructures with the community. It was a great opportunity for cybersecurity professionals and those new to the field.
We invited Ashton Rodenhiser of Mind's Eye Creative to create graphic recordings of our Summit presentations. If you missed a talk or are looking to view the SANS ICS Security Summit through a visual lens, take a look at the recordings below.
In addition to graphic recordings, PDFs of Summit presentations are available on the SANS Summit Archives page (SANS account required) and videos will be posted to YouTube over the next several months.
*If you registered for the Summit, video recordings are available on your Summit Access page in your SANS Portal.
Day 1 - Thursday, March 4, 2021
Keynote: 2020 Year in Review
Robert M. Lee, @RobertMLee, CEO and Co-Founder, Dragos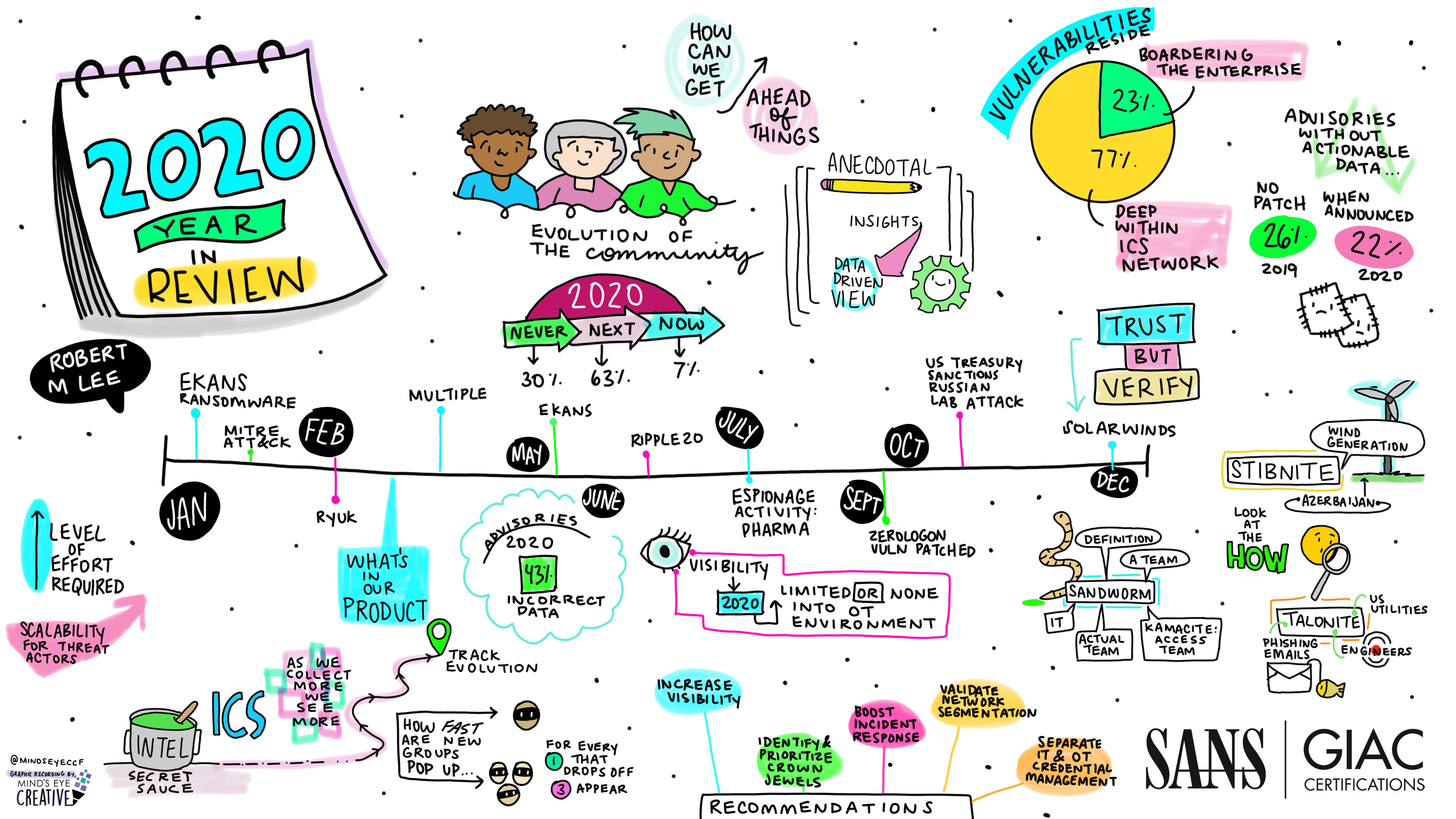 Correlating Alarm and System Events for Security Monitoring in ICS Environments
Uduak Daniels, Cybersecurity Specialist, Saudi Aramco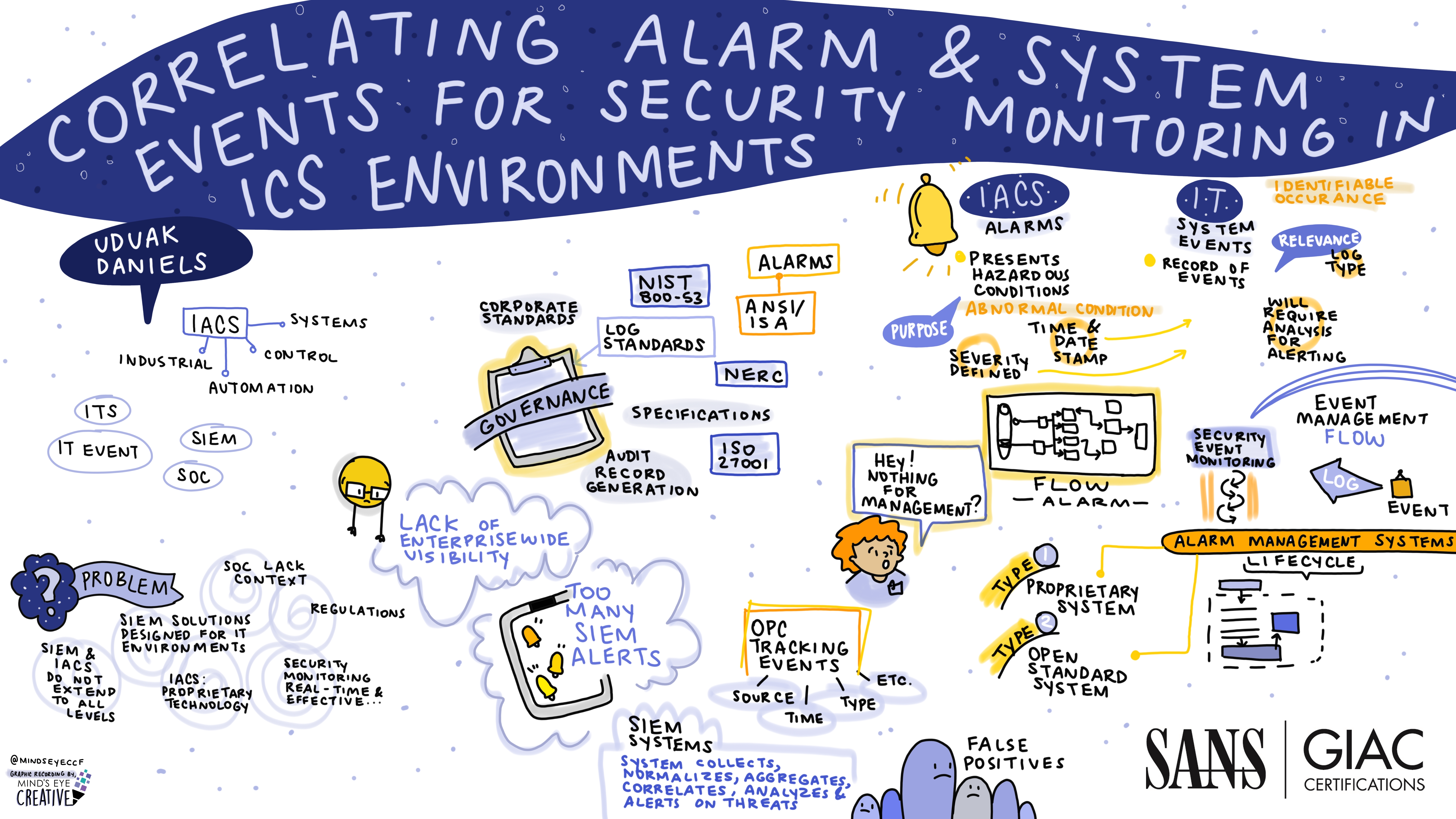 Exorcising the Ghost in the Machine: A Critical Evaluation of ICS-Focused Supply Chain Attacks
Joe Slowik, @jfslowik, Senior Threat Researcher, DomainTools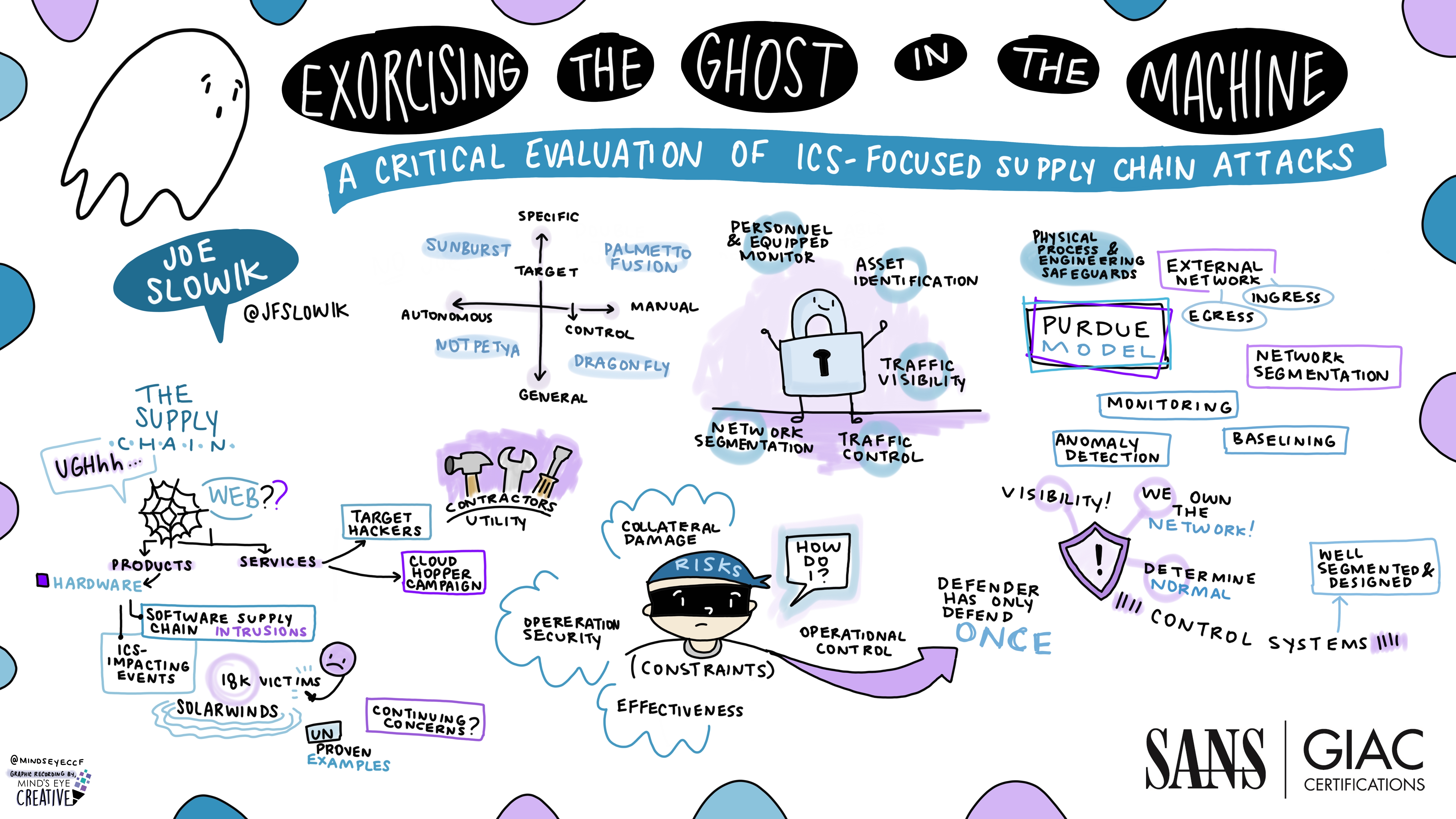 No One Likes to Face the Consequences, but CCE is Here to Help
Andy Bochman, @andybochman, Grid Strategist, Idaho National Lab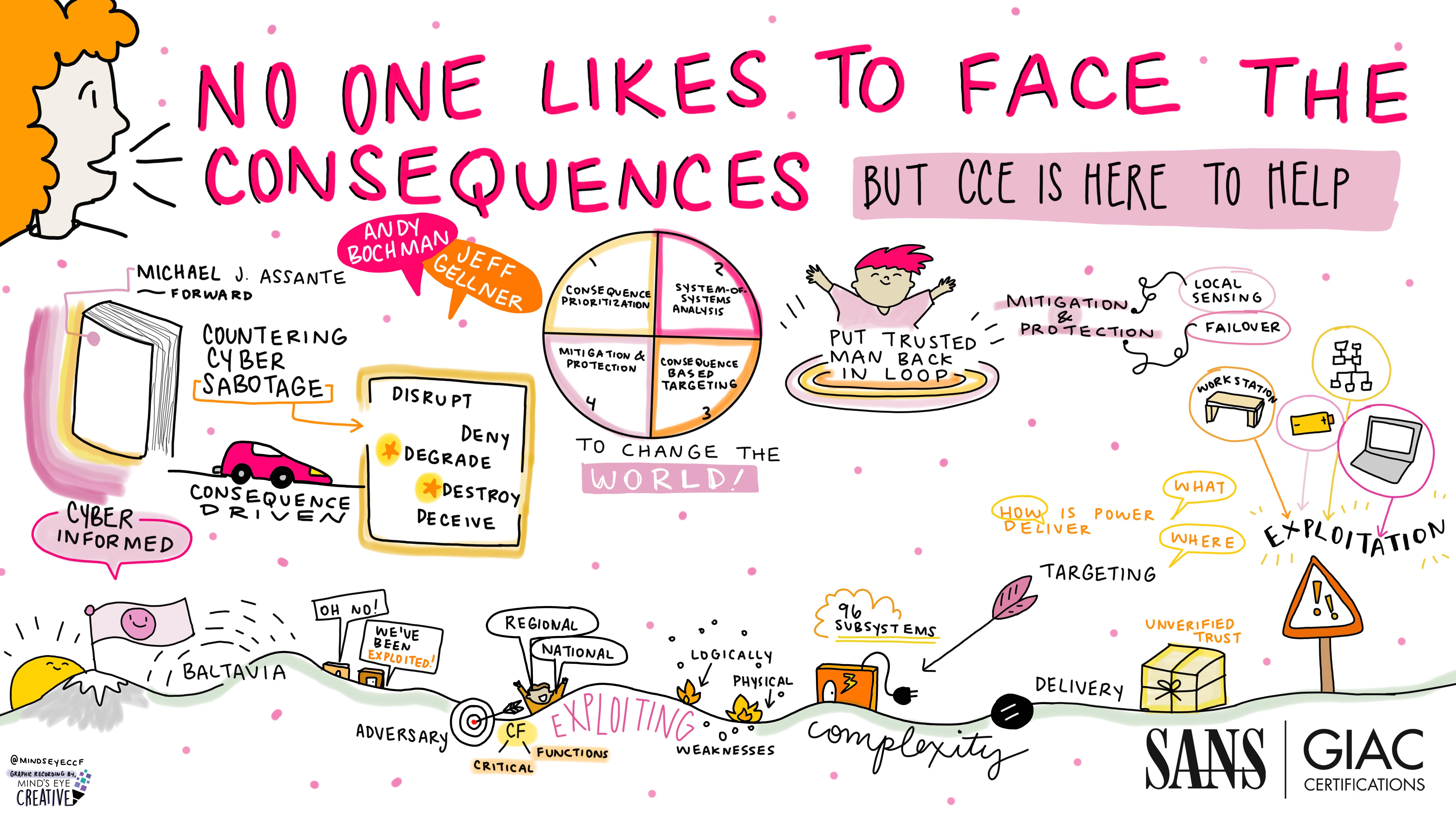 A CISO View on the Journey of OT/ICS Cybersecurity
Moderator: Dr. Paul Stockton, Co-Chair for the Department of Energy's subcommittee on Grid Resilience for National Security, Former Assistant Secretary of Defense for Homeland Defense
Panelists:
Annessa O. McKenzie, VP of Supply Chain & Chief Security Officer, Calpine
Dr. Reem F. Al-Shammari, CISO of Kuwait Oil Company, Kuwait Oil Company
Thomas L. Kuczynski, VP of IT at DC Water & President at Blue Drop, LLC
Mikhail Y. Falkovich, Director of IT, Con Edison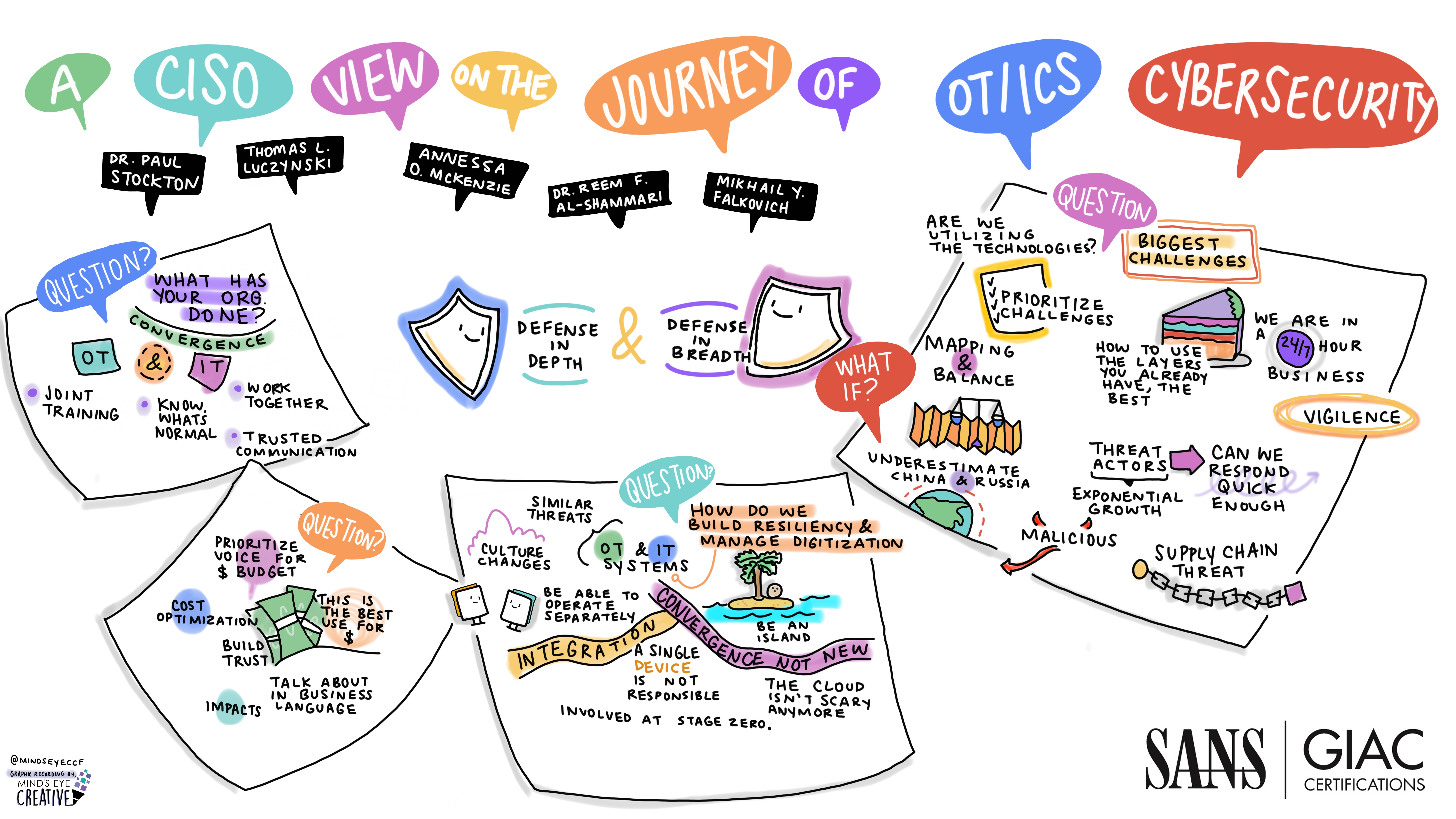 Are you under ATT&CK? How to gain OT visibility necessary for MITRE ATT&CK for ICS coverage
Mike Hoffman, @ICSSecurityGeek, Principle Industrial Consultant, Dragos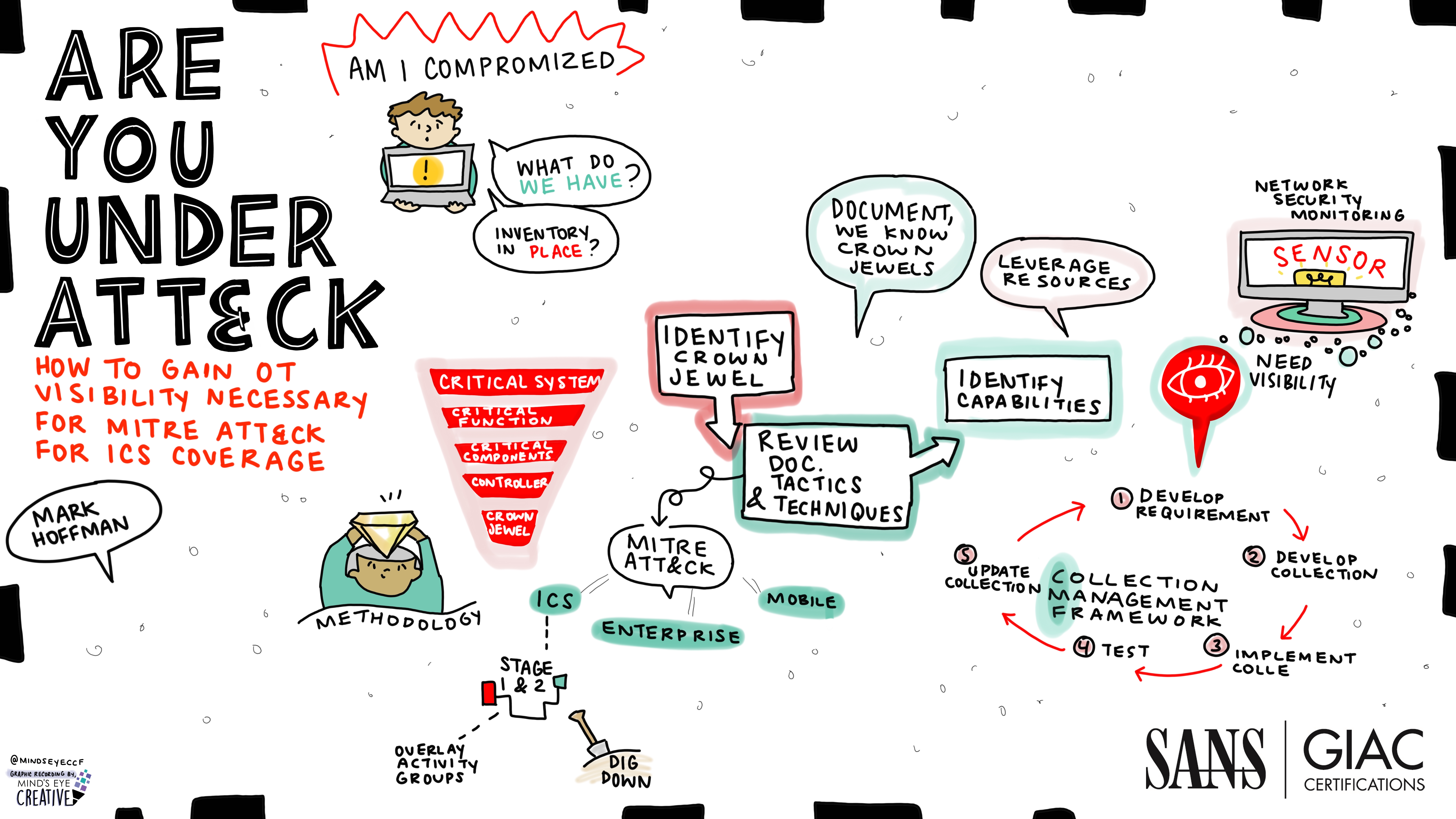 A Tale of Two Wireless RTUS – Sinking Titanic and Ransoming It
Ron Brash, @ron_brash, Director of Cyber Security Insights, Verve Industrial Protection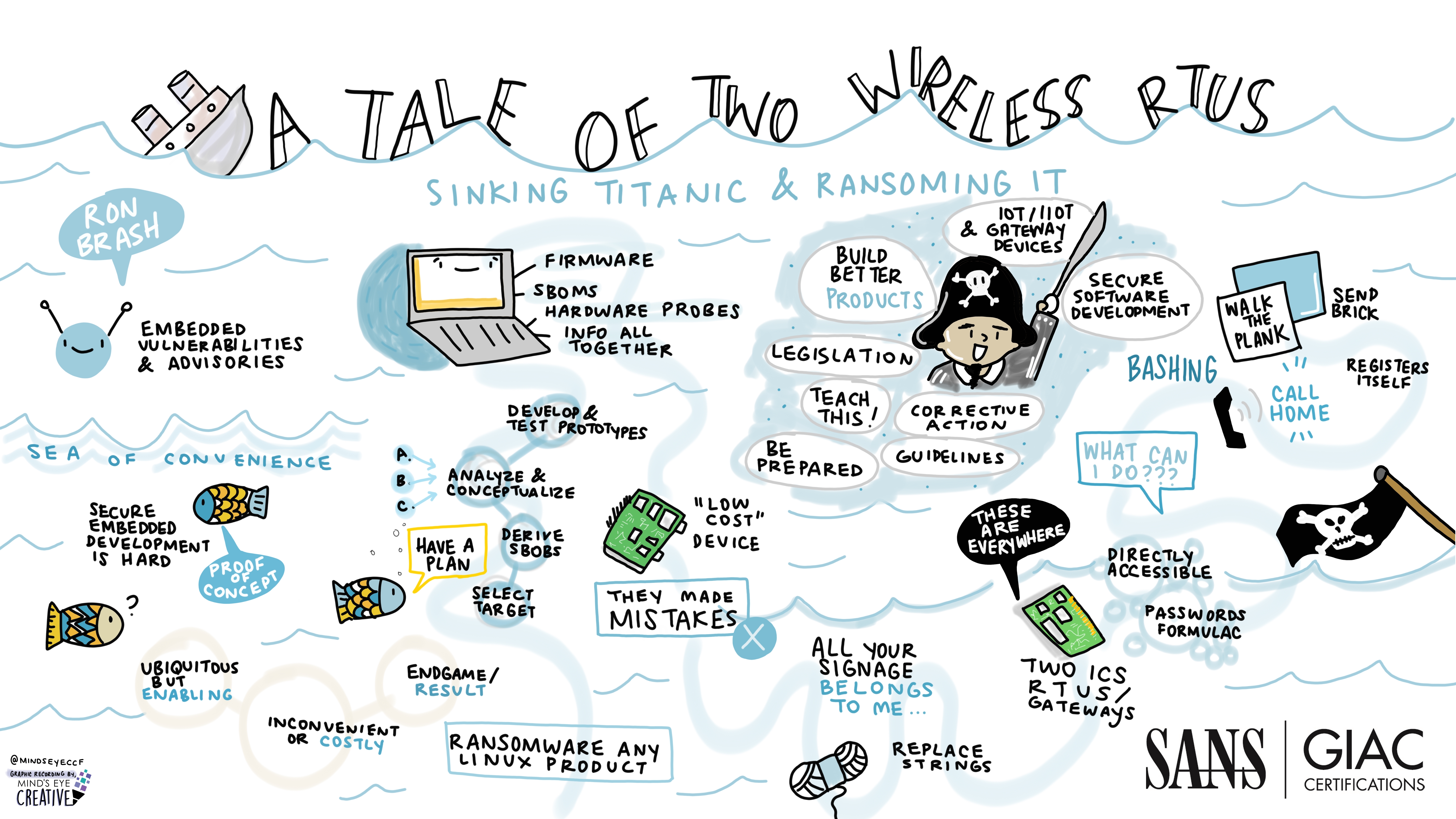 Future Outlook is a bit Cloudy
David Foose, @Davefoose, Ovation Security Program Manager, Emerson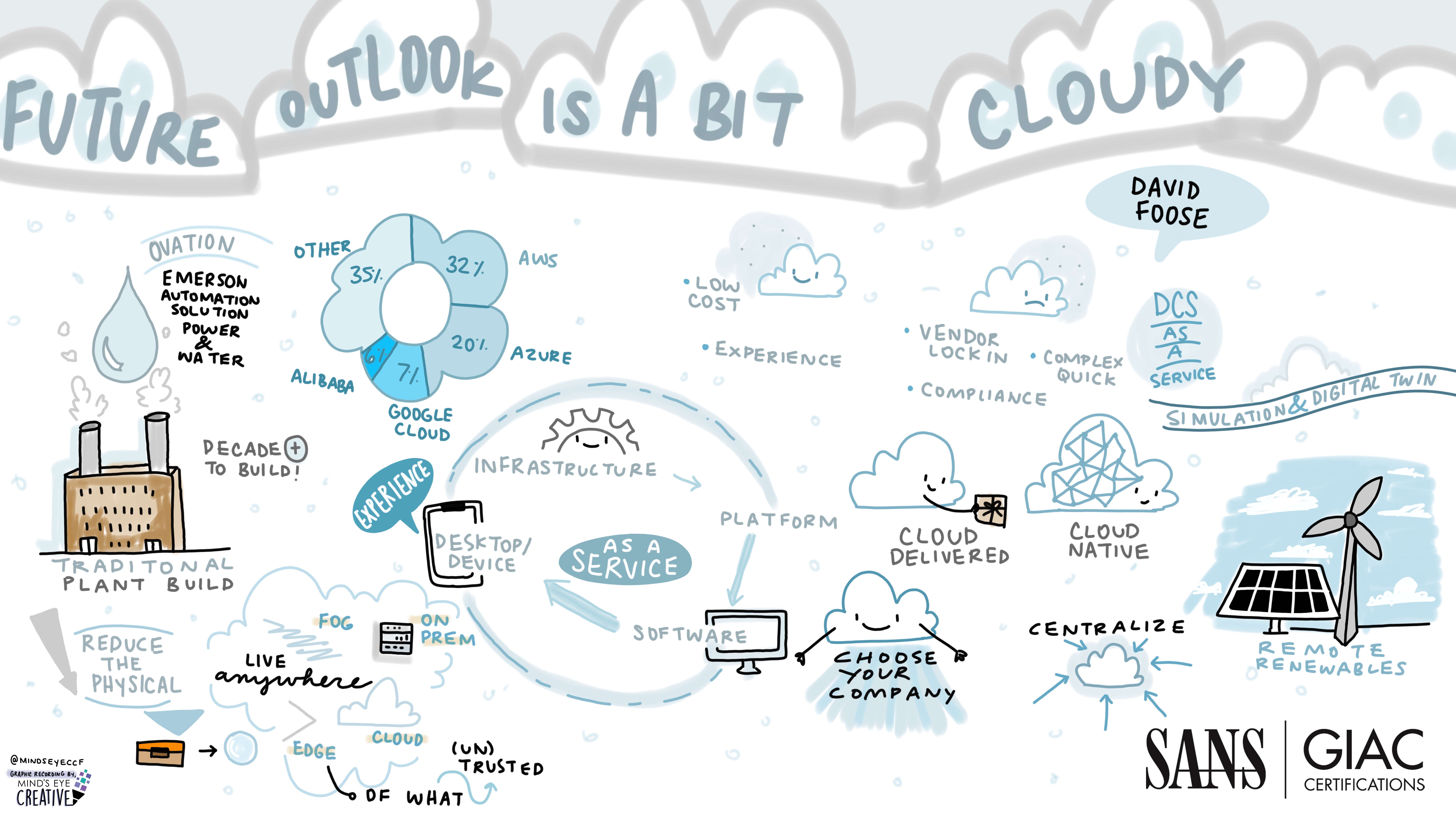 Lurking Beneath the Surface... Uncovering Hidden Components in ICS Software
Eric Byres, @ICS_Secure, P.Eng, ISA Fellow, CEO, aDolus Technology inc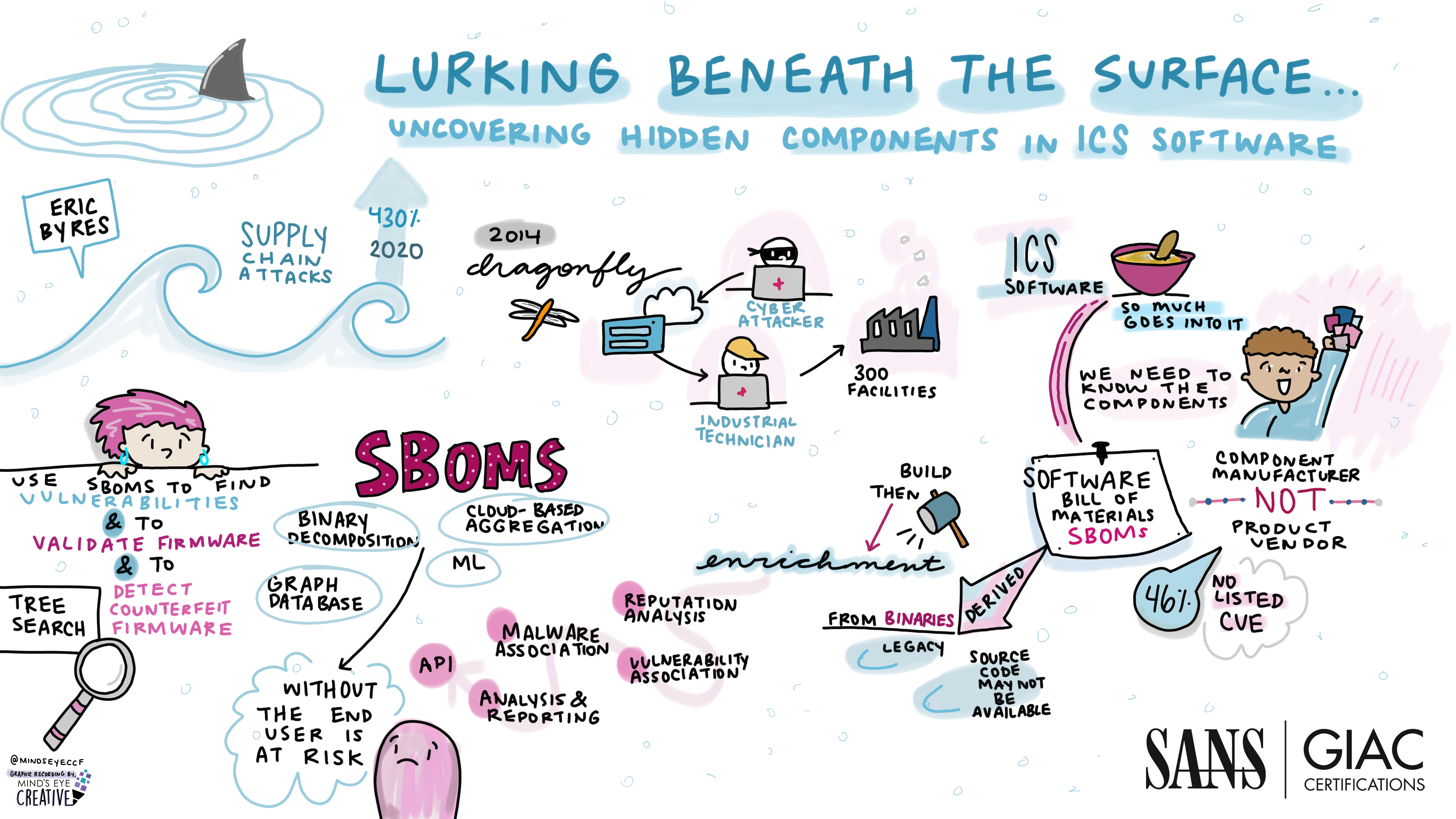 Lessons from Two Years of ICS Security Assessments
Don C. Weber, @cutaway, Principal Consultant and Founder, Cutaway Security, LLC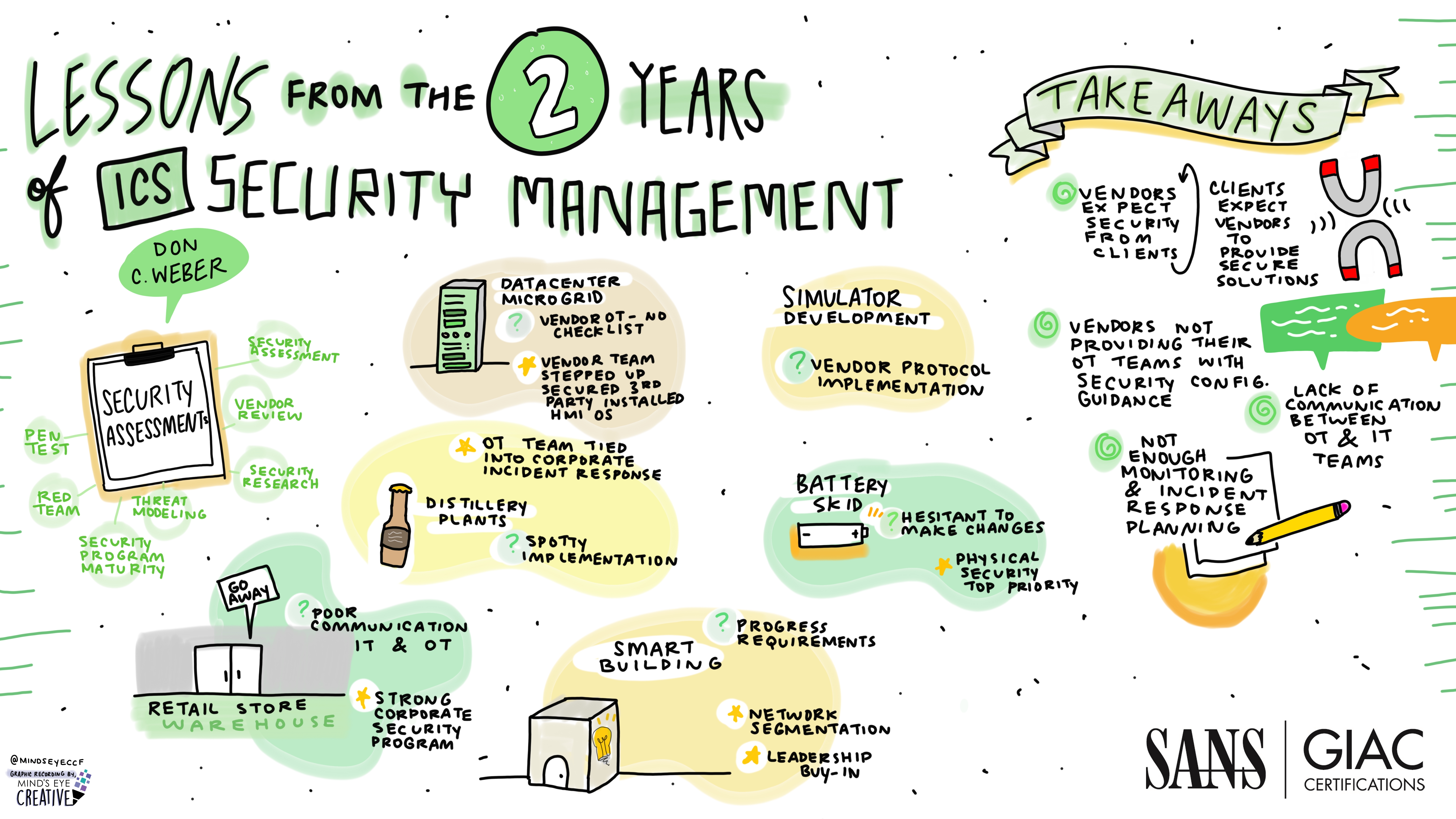 Day 2 - Friday, March 5, 2021
Keynote

Anne Neuberger, Deputy Assistant to the President and Deputy National Security Advisor for Cyber and Emerging Technology on the National Security Council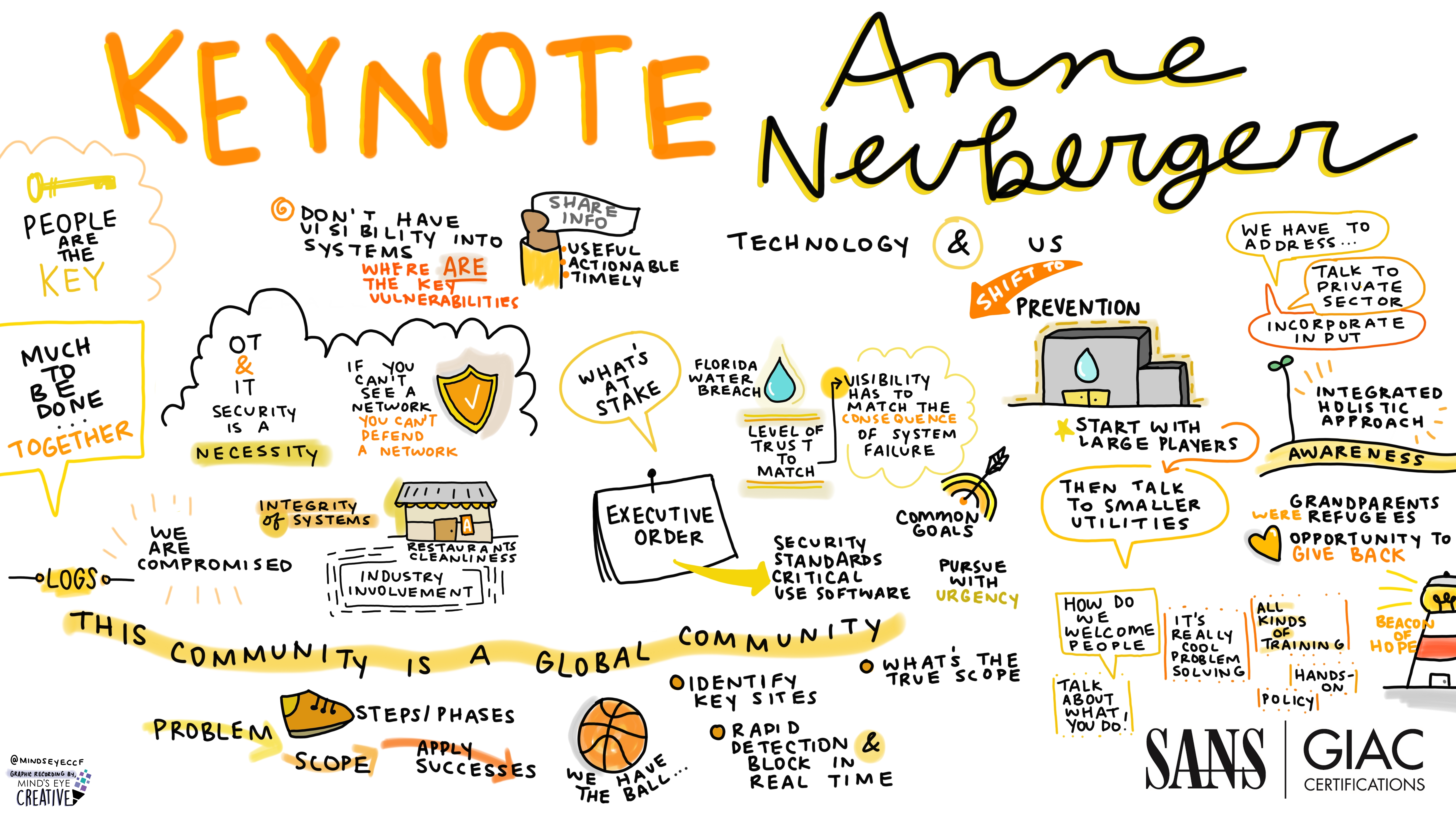 ARMOR for OT Security Leaders
Jason Christopher, Certified Instructor, SANS Institute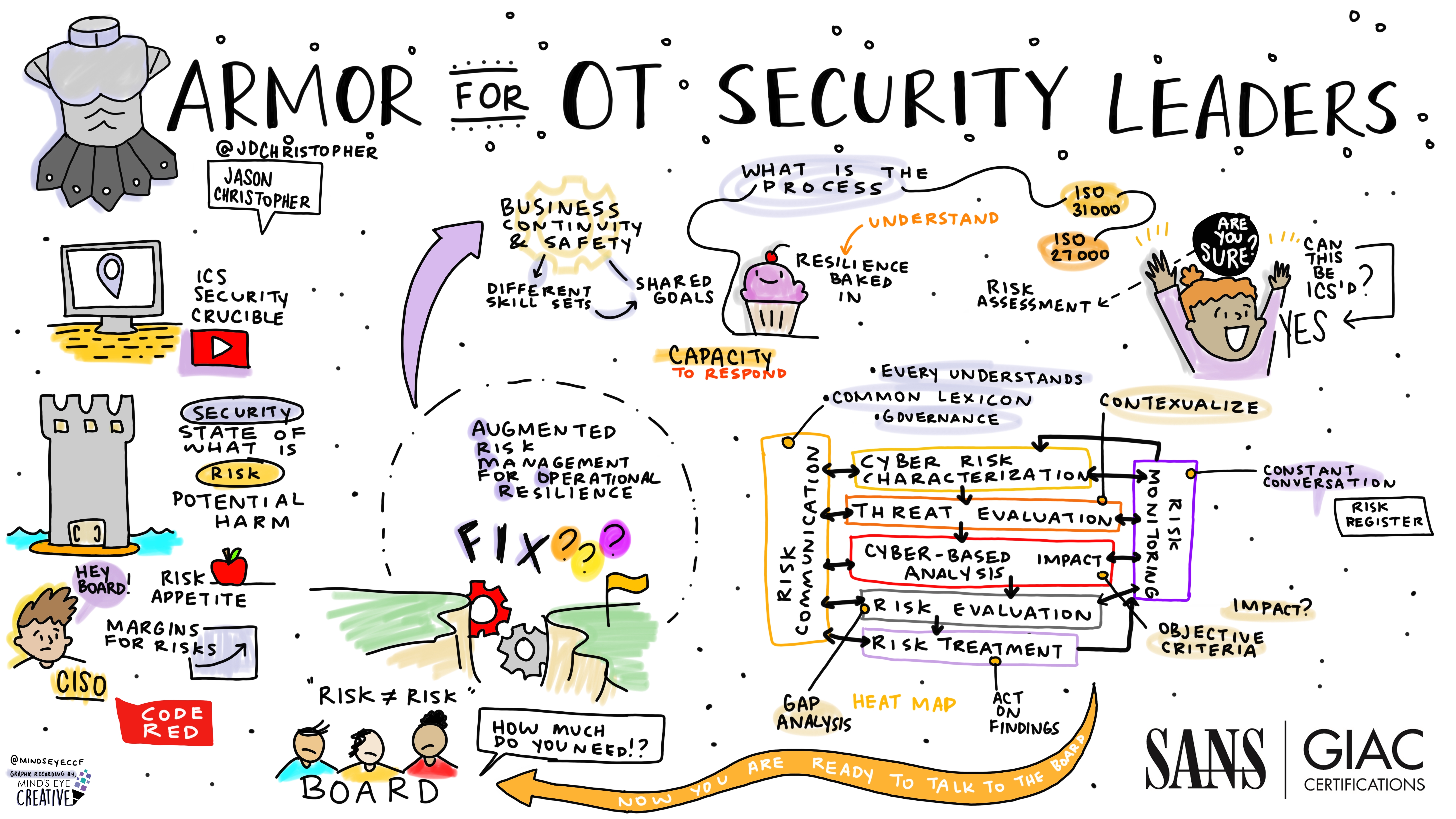 The SolarWinds Hack Can Affect Control Systems - What Can Be Done
Joe Weiss, Managing Partner, Applied Control Solutions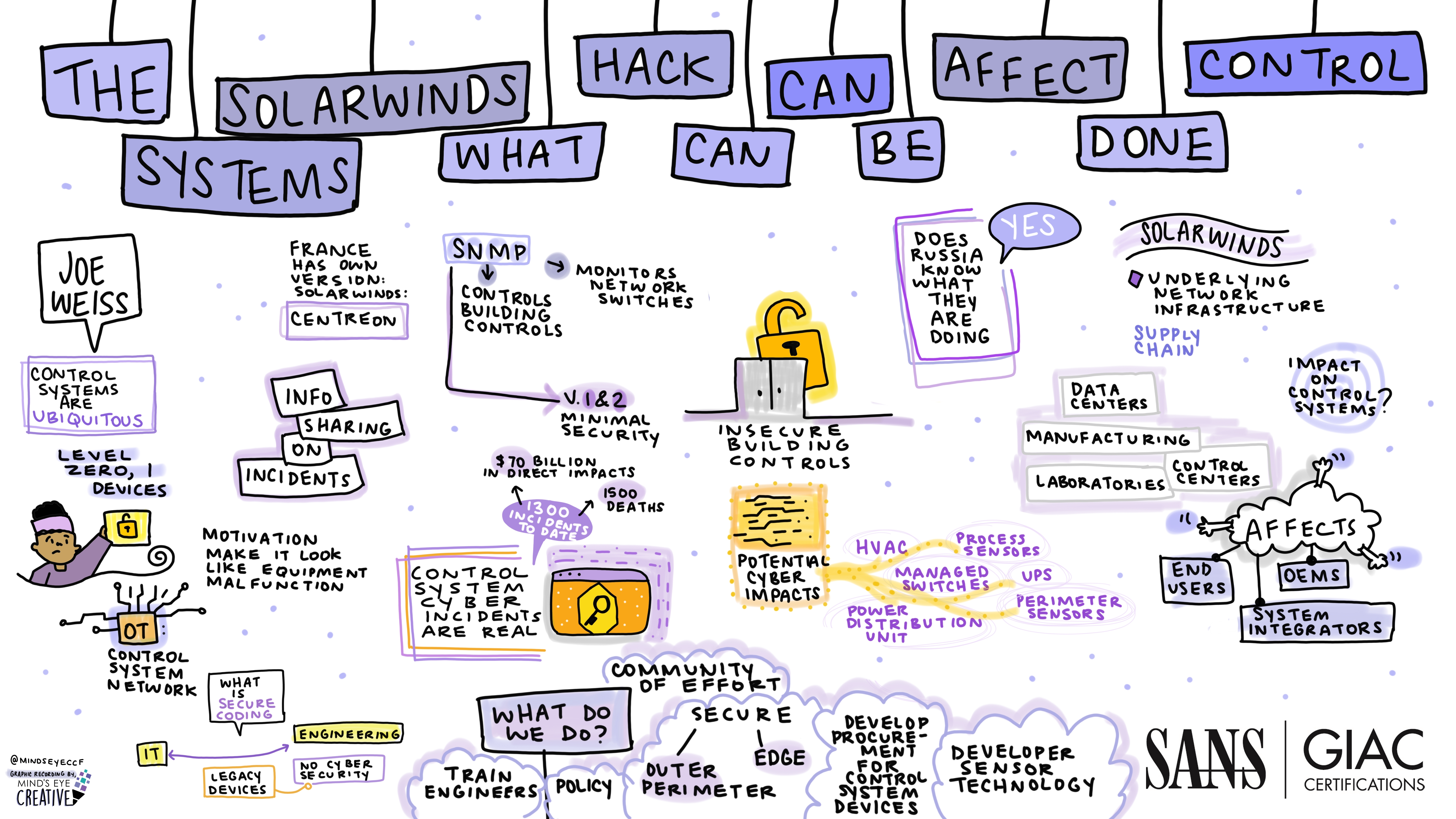 Unit Operations for ICS security professionals (one big and expensive "Lego")
Oscar J. Delgado-Melo, @lijantropique, Process Engineer, ICS Student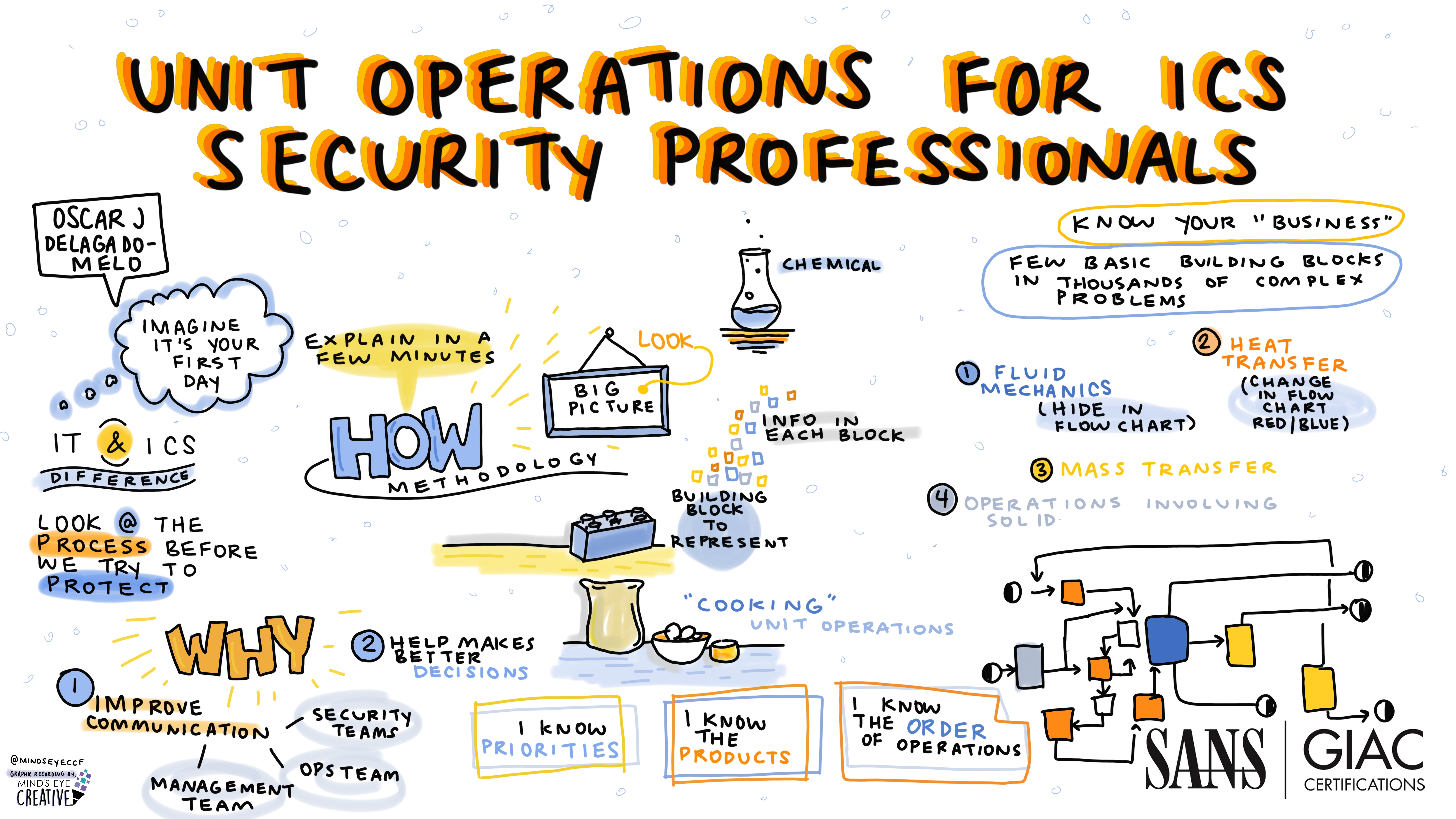 Cyber-Physical Safety Systems for Water Utilities
Andrew Hildick-Smith, Principal, OT Sec, LLC
Gus Serino, Principal ICS Security Consultant, Dragos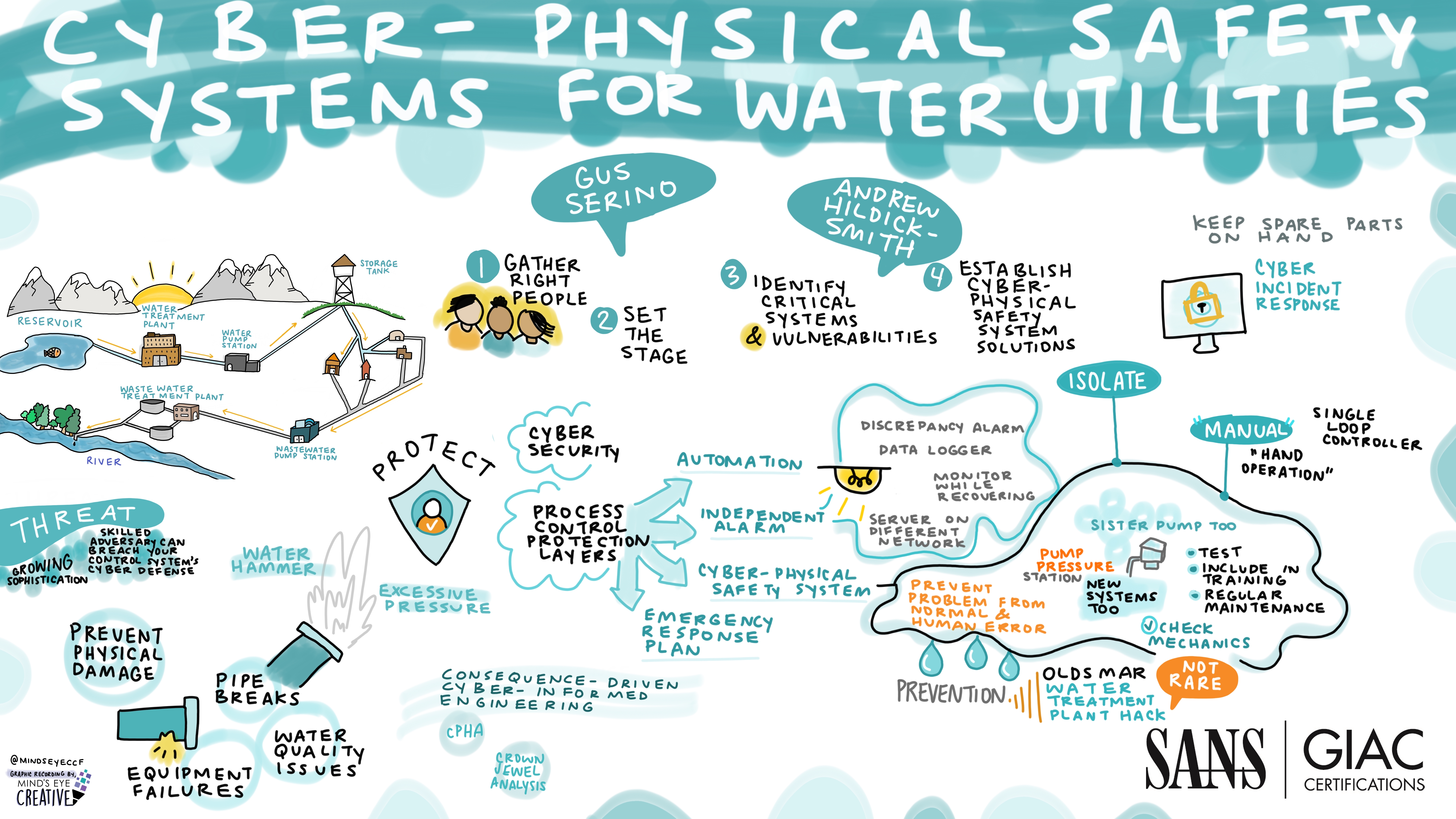 Building Cyber Security in the Water and Wastewater Industry
Kenneth G. Crowther, Product Security Leader, Xylem Inc
Estelle Feider-Blazer, Strategy and Market Analyst , Xylem Inc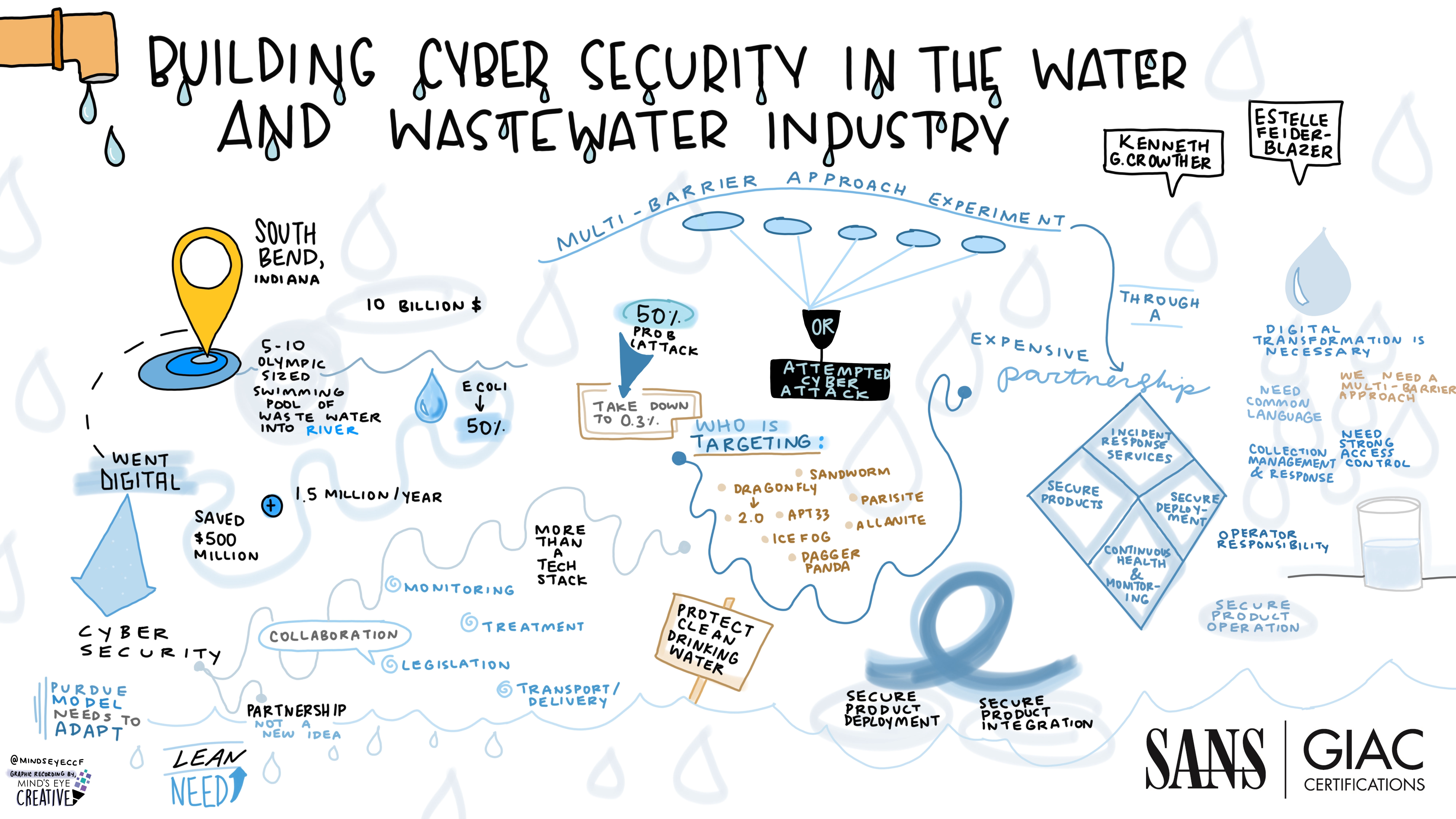 How to Use Security Architecture to Build a Defensible ICS Network
Bruce Large, OT Security Lead, CyberCX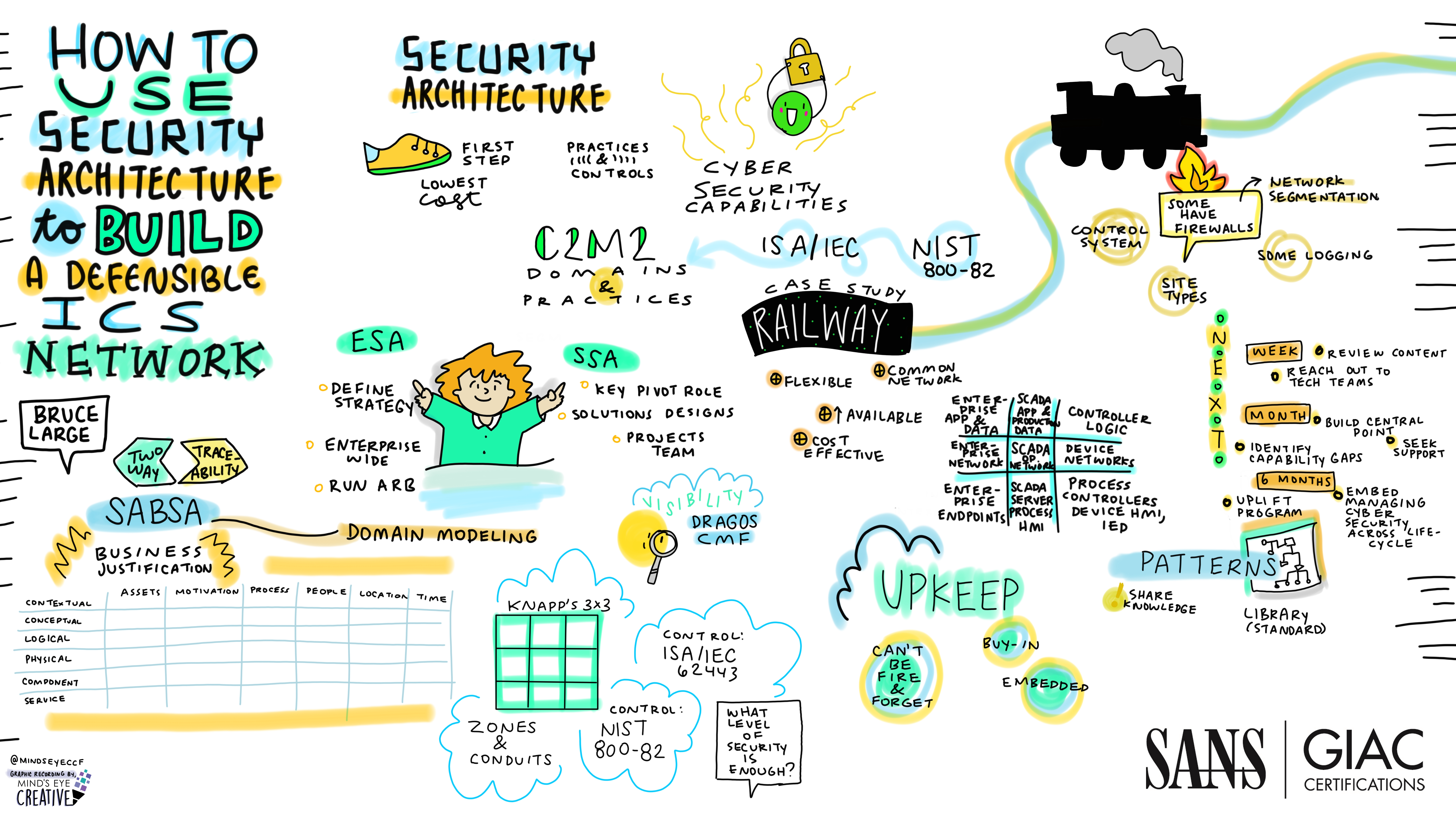 BRIC-ing the Supply Chain: Managing ICS Product Security in a Fragmenting World
Maggie Morganti, Product Security Researcher, Schneider Electric
Killing Time
Tim Conway, Certified Instructor, SANS Institute
Jeff Shearer, Instructor, SANS Institute
If you're interested in checking out our other upcoming free SANS community events, be sure to check out our listing here.