On Thursday, February 18, hundreds tuned in for the SANS BIPOC in Cybersecurity Cloud Security Forum. The community came together for in-depth presentations and panel discussions focused on public cloud security, cloud native security, cloud security monitoring and threat hunting, and cloud penetration testing and incident response, and more! It was a great opportunity for cybersecurity professionals and those new to the field.
We invited Ashton Rodenhiser of Mind's Eye Creative to create graphic recordings of our Summit presentations. If you missed a talk or are looking to view the Cloud Security Forum through a visual lens, take a look at the recordings below.
In addition to graphic recordings, the recording, and the PDF of Summit presentations are available on the SANS BIPOC in Cybersecurity Cloud Security Forum webcast page (SANS Account required).
If you're interested in learning more about other upcoming free SANS community events,
check out our listing here
.
Keynote: Cloud Security and SASE: The Future of Cybersecurity
MK Palmore @mk_palmore, VP, Field Chief Security Officer (Americas), Palo Alto Networks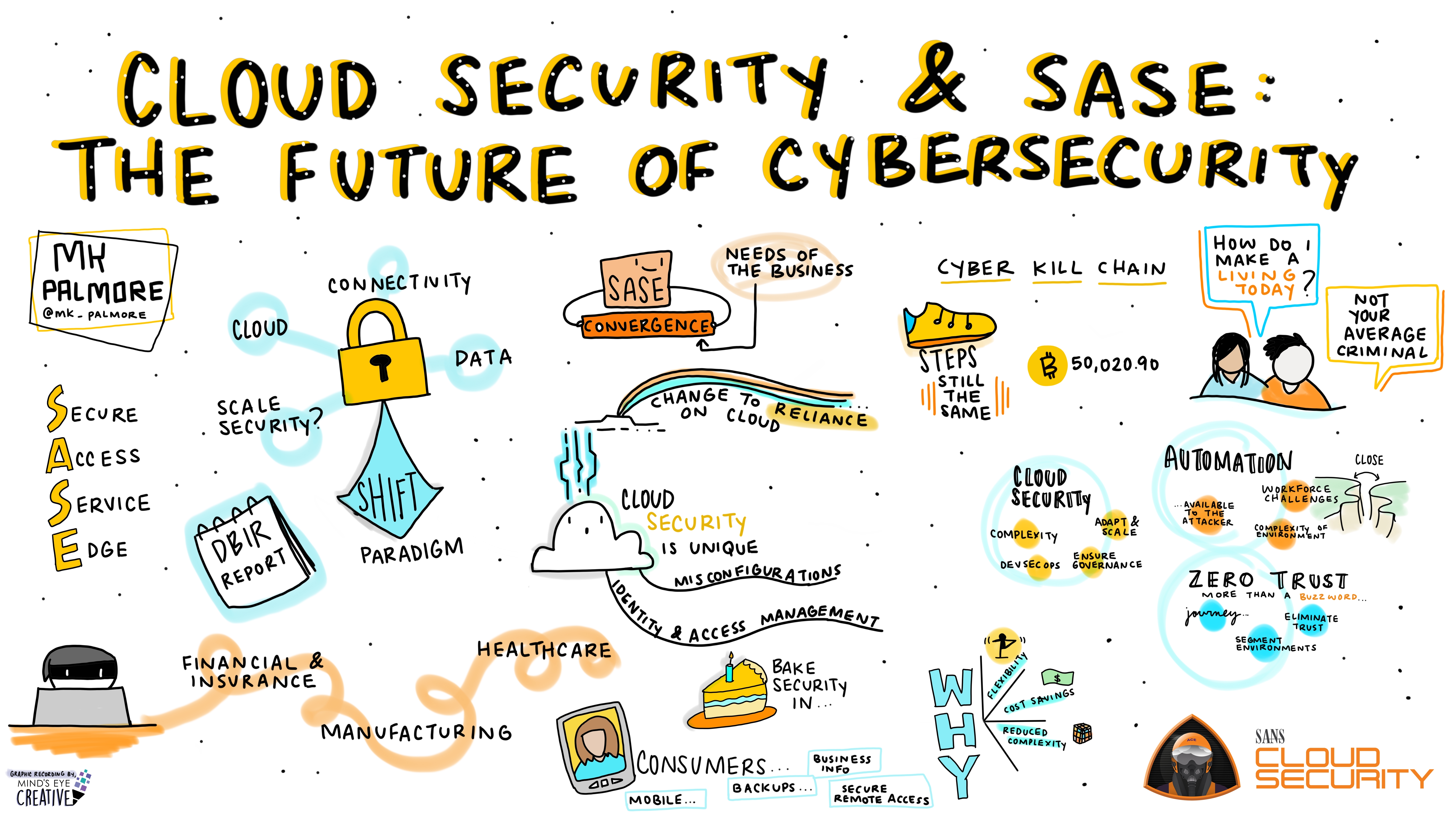 Panel: Cloud Security: Now and Next
Moderator:
Emmett Childress Jr., Managing Partner, Solutions Architect, Approximare
Panelists:
Jason LeBlanc. Co-Founder, Switch IT Network
Christina Morillo @divinetechygirl, Sr. Security Product Manager, Security Engineering, Marqeta Inc.
Tameika Reed, Senior Infrastructure Engineer, Expansia
Dominique West, @domyboo Technical Account Manager, Data Dog; Atlanta Chapter Lead, Women's Society of Cyberjutsu (WSC)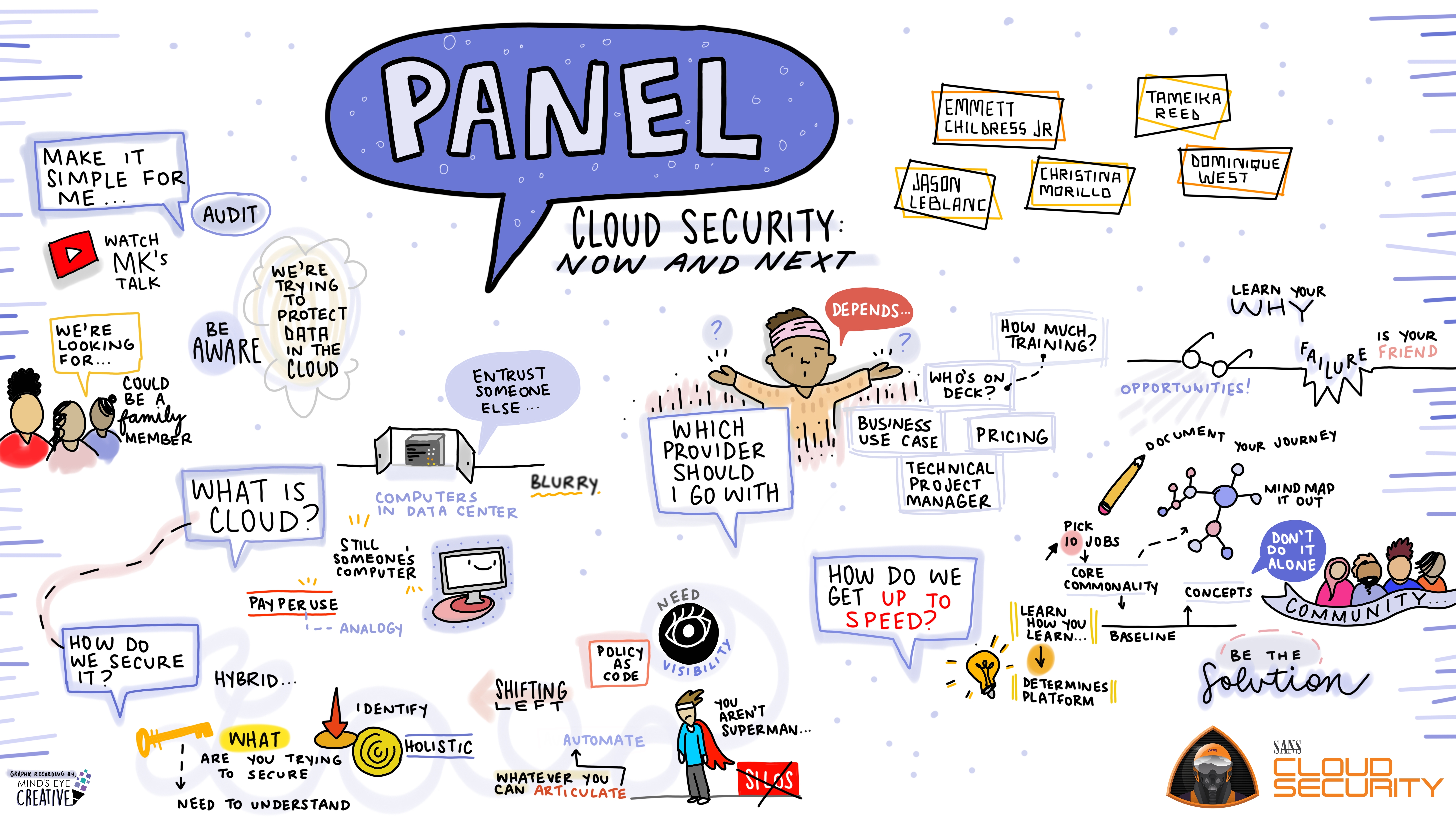 Simplifying and Demystifying Security in the Cloud
Jerich Beason, Chief Information Security Officer, Epiq
Automating Security on AWS
AJ Yawn @AJYawn, Co-Founder and CEO at ByteChek, Founding Board Member of the National Association of Black Compliance and Risk Management Professional (NABCRMP)
Identity-In-Depth: Leveraging Native Tools and a Multi-Layered Approach to Secure Cloud Identity
Shinesa Cambric @gleauxbalsecur1, Identity Governance and Compliance Architect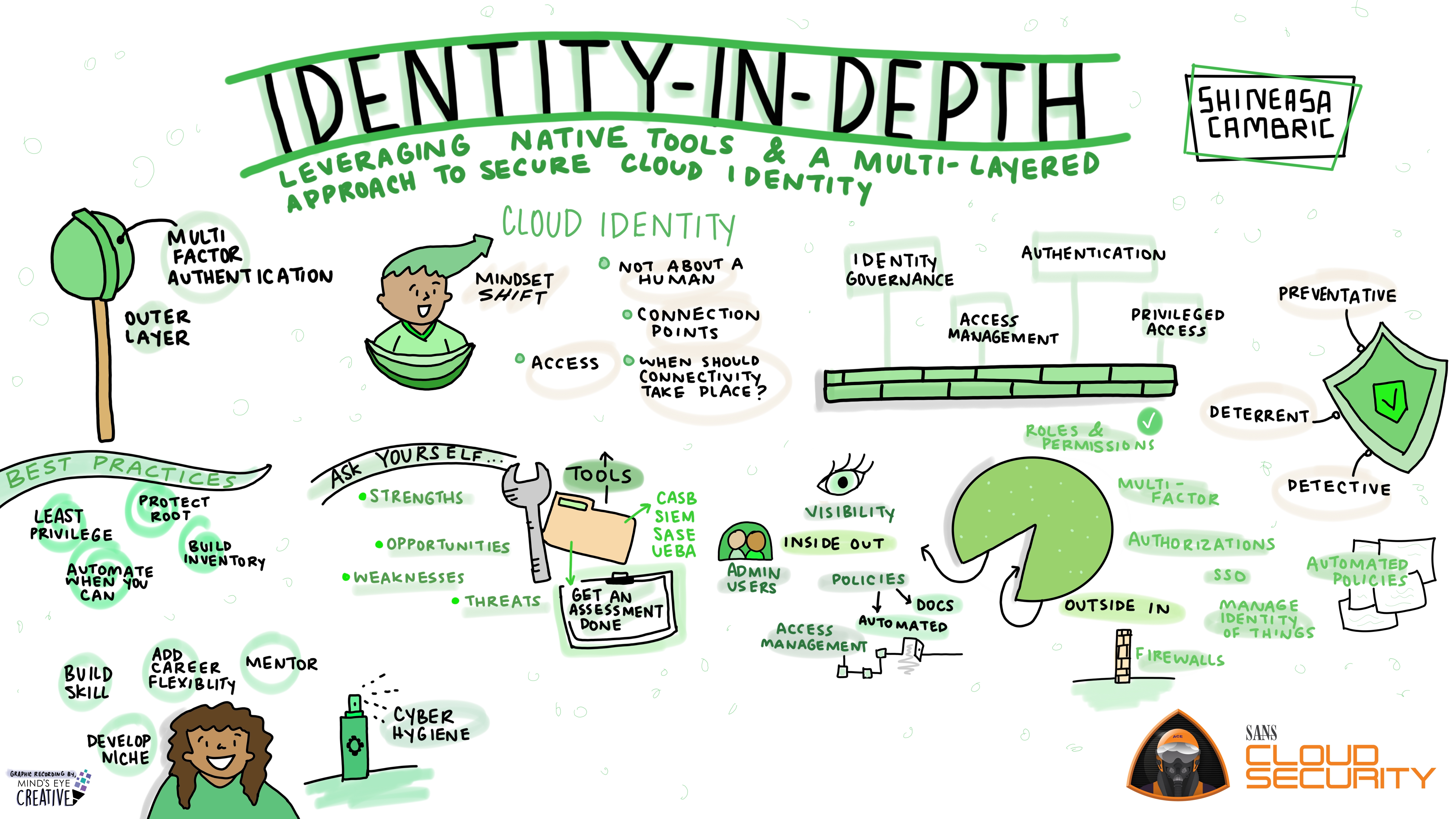 Shifting Left: How to Prepare your Security Team for the Cloud
Carlos O'Neil @ether_geek, Technical Information Security Officer - Cloud, Invesco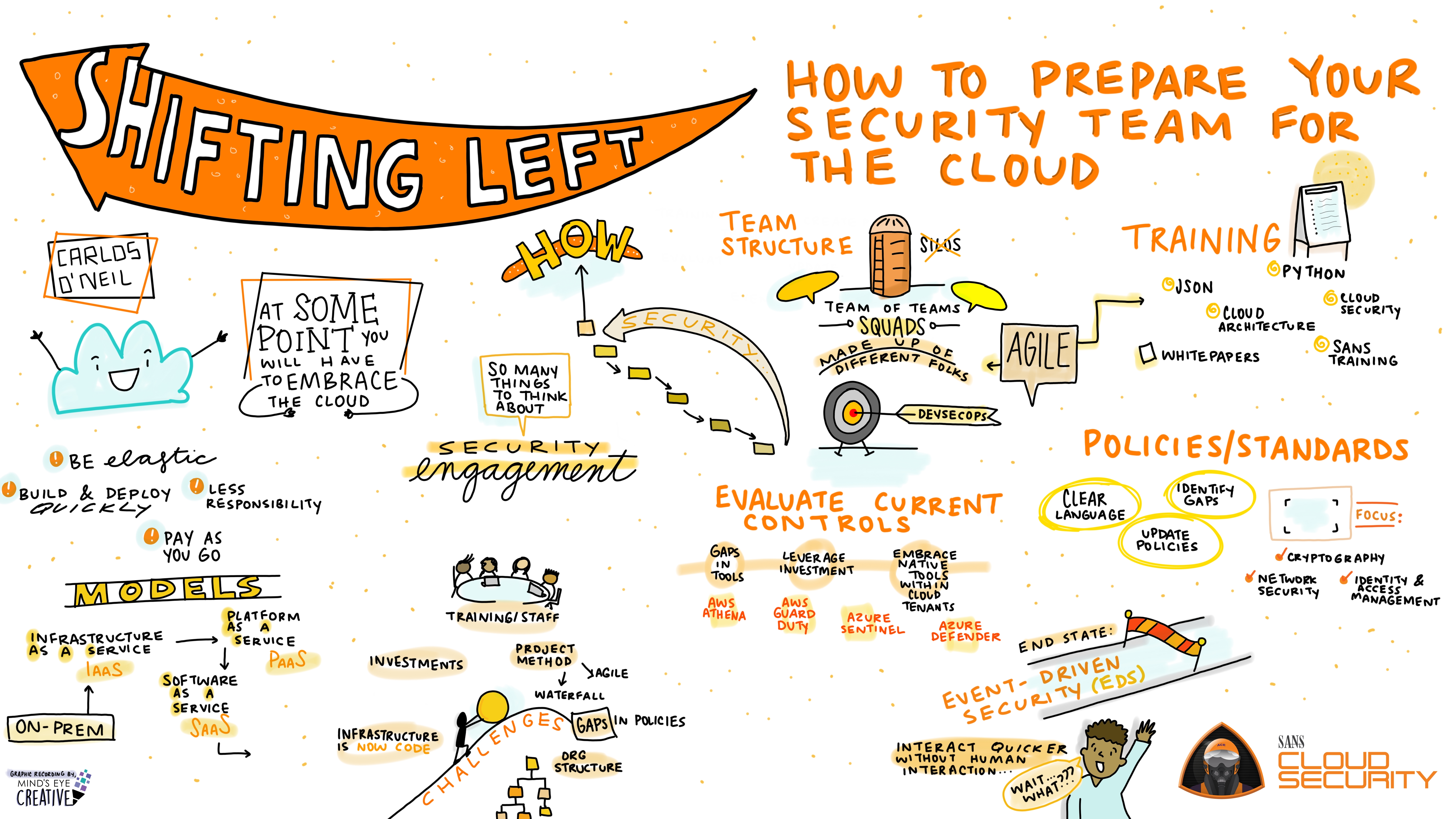 Emerging Cybersecurity Concerns Amidst a Pandemic - Data Architecture Solutions that Keep Business Applications and Business Systems Safe
Zeanique L. Barber @ZLBusinessTech, VP of Health & Public Sector, Gerent LLC.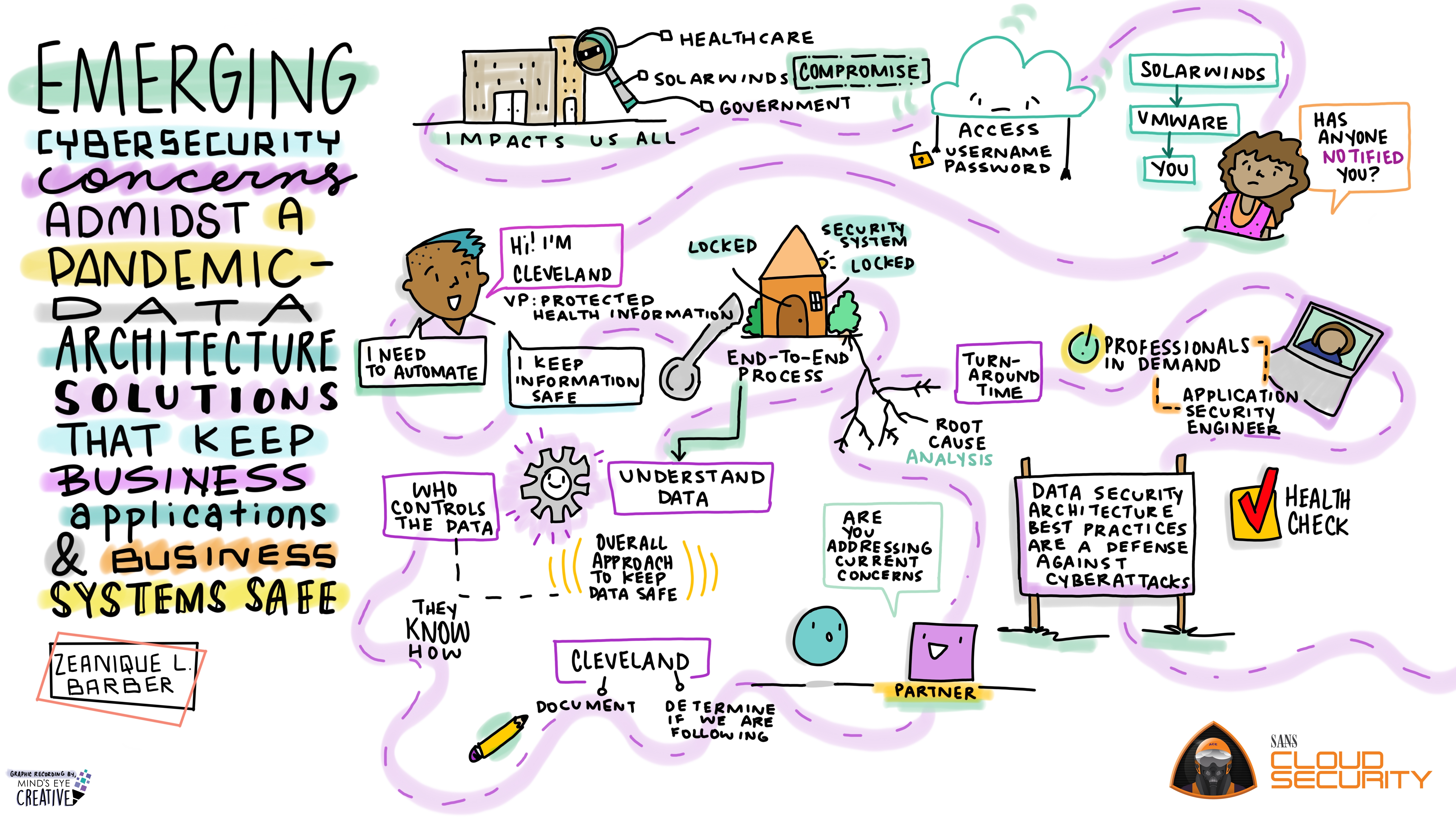 "Mindmap" your way into the Cloud: A framework for hunting in AWS and GCP
Vidya Gopalakrishnan @vidya_gkrishnan, Security Engineer, Palo Alto Networks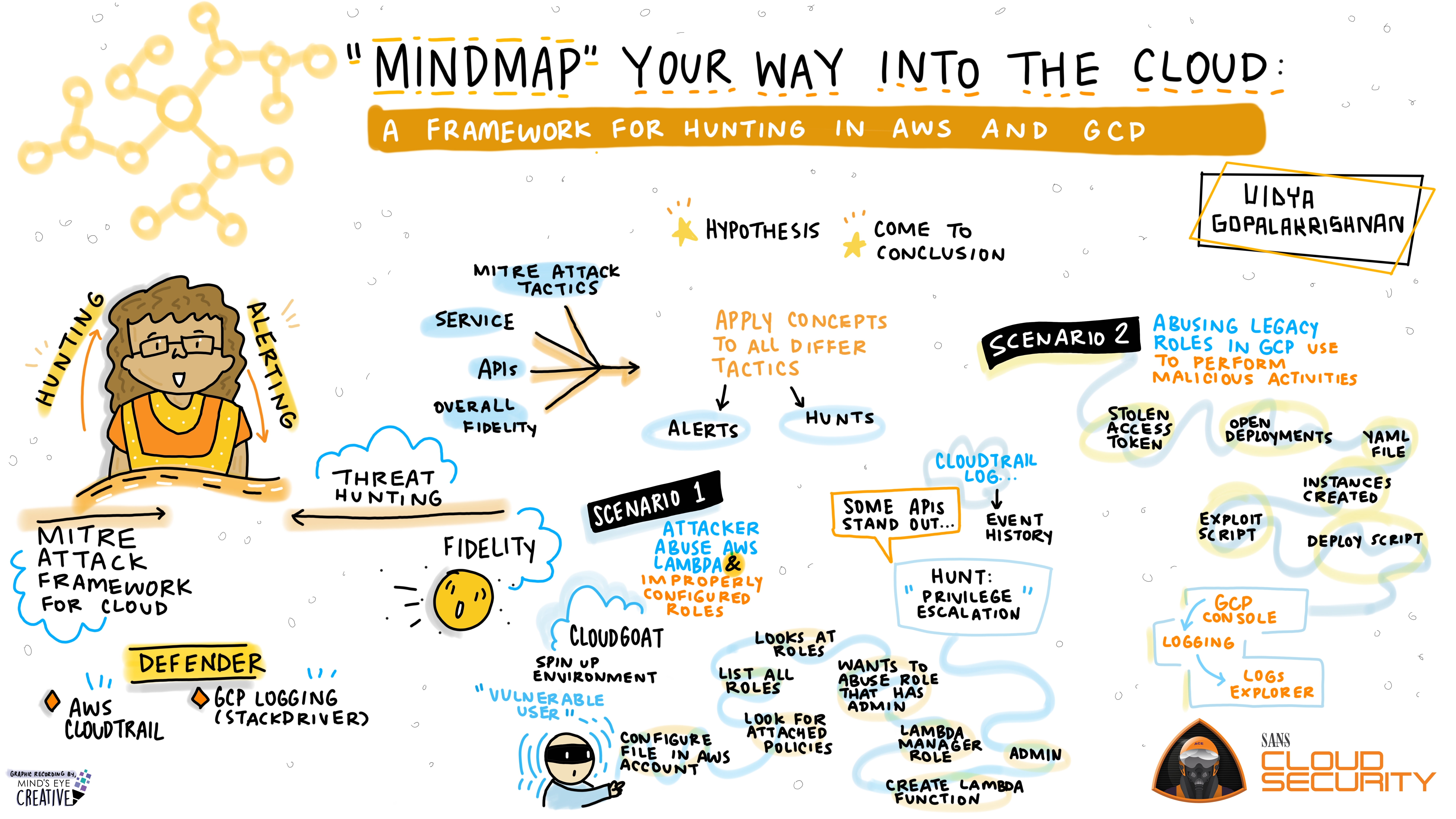 Threat Modeling to Mitigate Evolving Threats in a Hybrid Cloud Environment
William Tate, US AWS Technology Leader, PwC