We are excited to introduce to you the new SANS Penetration Testing Educational Poster, "Pivots & Payloads Board Game"! It is a poster and a board game. How is it a board game? You can lay it down on a table, cut out the game pieces and game modifiers, use a dice to move your piece around the board...and play with your friends, colleagues, and/or family.
The board game takes you through pen test methodology, tactics, and tools with many possible setbacks that defenders can utilize to hinder forward progress for a pen tester or attacker. The game helps you learn while you play. It's also a great way to showcase to others what pen testers do and how they do it.
We have made the poster/board game available to download, with additional downloads of the cheat sheets, game pieces, and game modifiers. We will add additional content to this blog page as we continue to evolve the board game and improve on it in future versions.
Download PDF of Pivots & Payloads: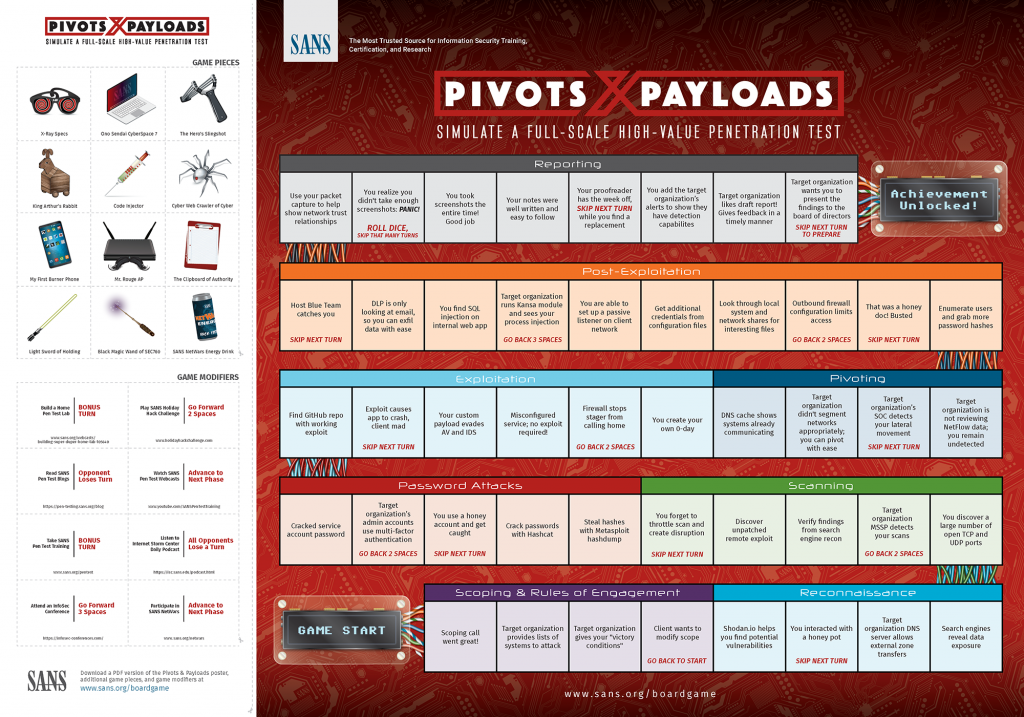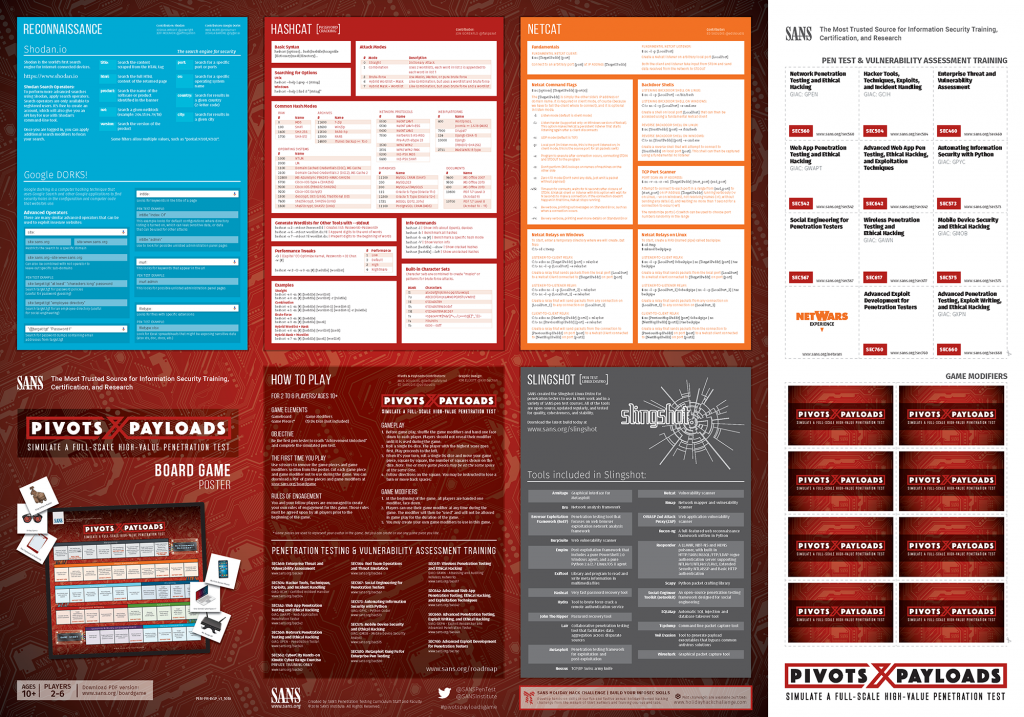 Additional Pivots & Payloads:
Desktop Wallpaper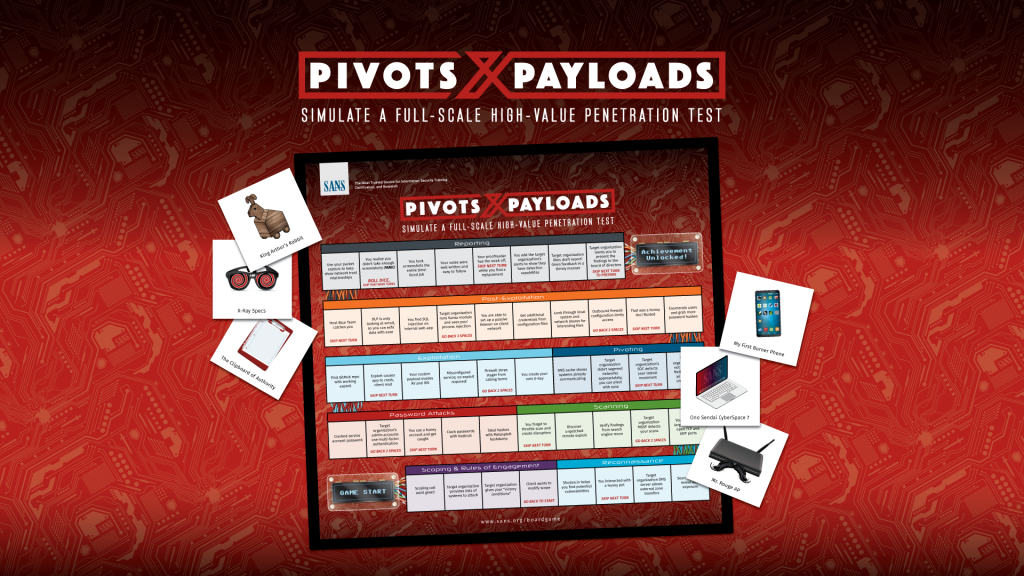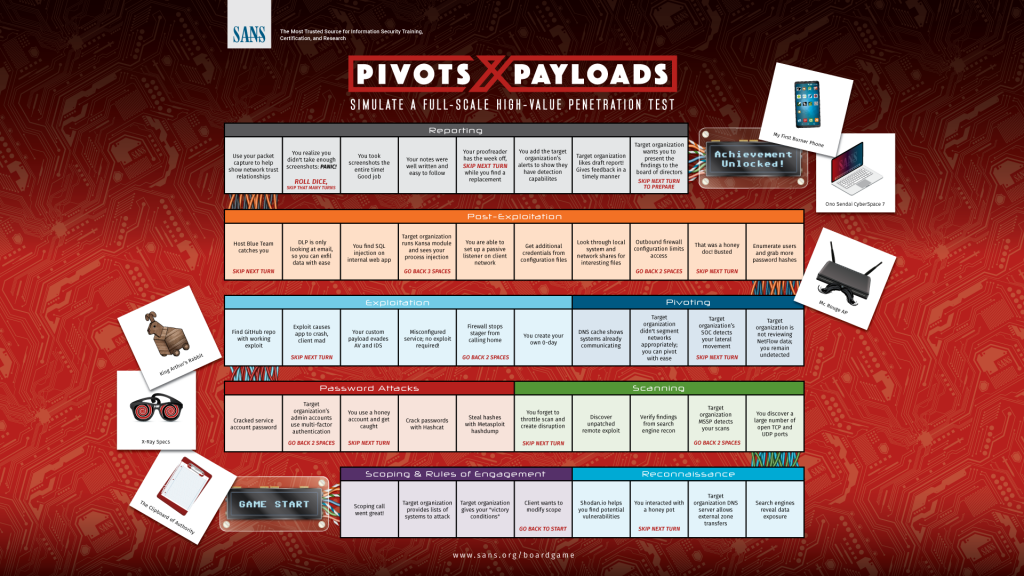 Game Pieces - Print PDF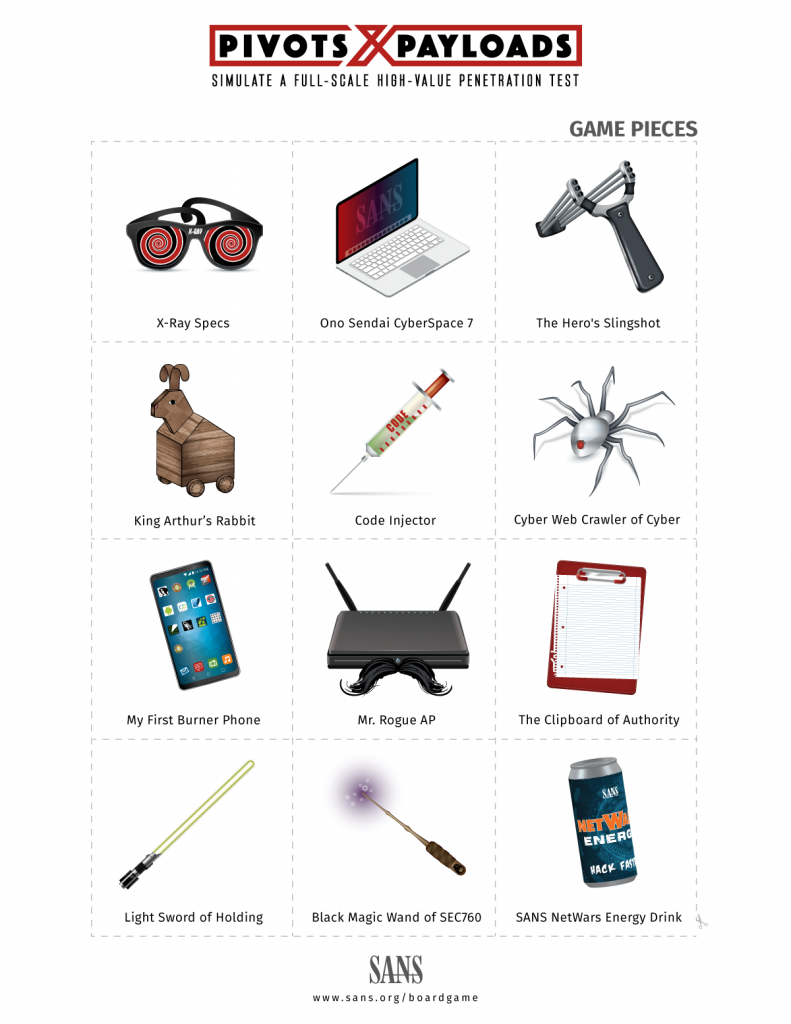 Cheat Sheets - Print PDF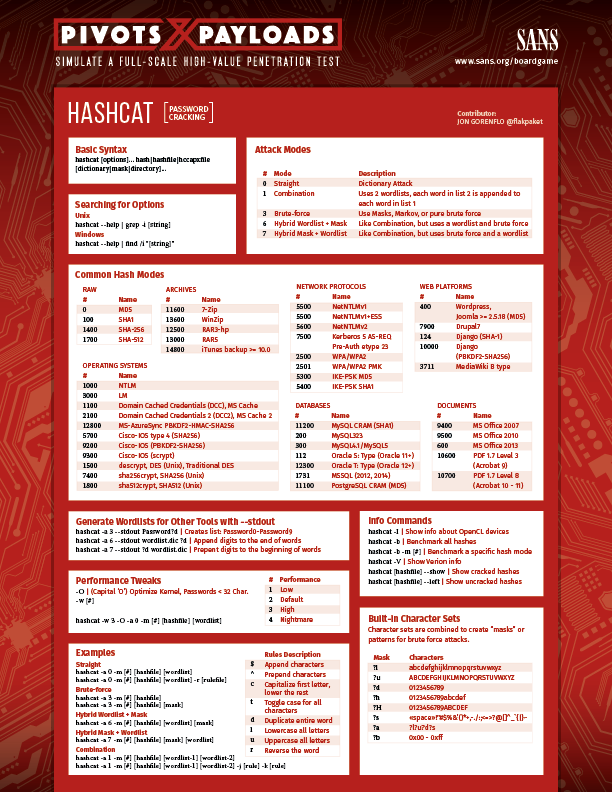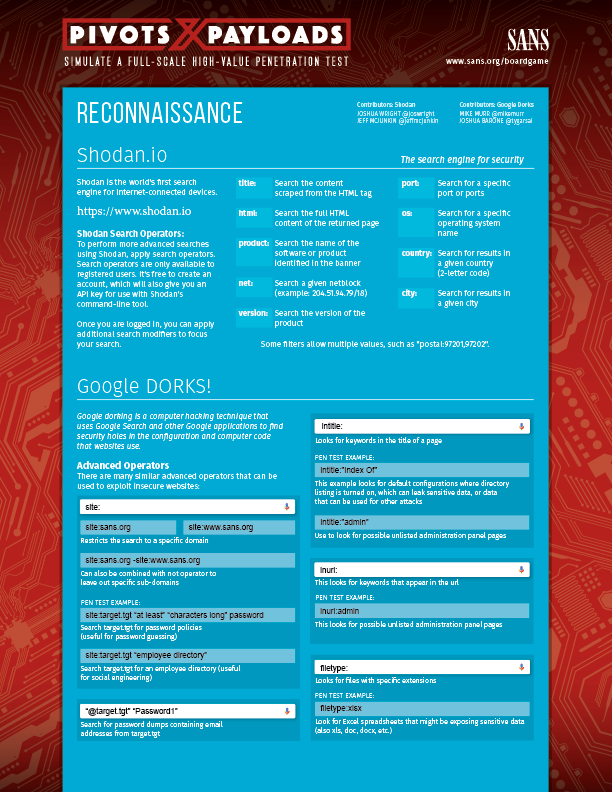 Pen Test Cheat Sheets:
SANS Pen Test Training:
SANS Pen Test Posters:
Build your Skills (Free):
SANS Penetration Testing Webcasts (YouTube):