Latest ICS Security News & Updates
Featured Industrial Control System Security Courses & Certifications
SANS ICS HyperEncabulator
You know all about the Retroencabulator, now say hello to the HyperEncabulator! At SANS ICS Security, when we're not innovating… we're encabulating! Check out the whole new level of encabulation in this video. Remember folks, with the HyperEncabulator, side fumbling is still effectively prevented.
SANS Security Awareness
The SANS Industrial Control System Security Faculty has designed the most comprehensive ICS training and resources to help you understand, assess, and strengthen critical infrastructures. Our NERC CIP Cyber Security training and Security Awareness instruction will arm you with the skills you need to protect, operate, and support Industrial Control Systems to the highest standards.
Meet Our Instructors
The exceptionally qualified people who author and teach SANS courses, and contribute to the GIAC Certification exams aligned with those courses, are the leaders in the field. Meet some of our instructors.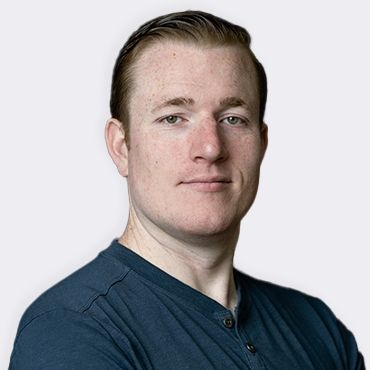 Robert M. Lee
Fellow
Robert has worked offense, defense, and intelligence in various government teams, and is currently the CEO and founder of Dragos, Inc., a cybersecurity solutions provider for industrial control system networks.
SANS.edu Graduate Certificate in ICS
Designed for working InfoSec and IT professionals, the graduate certificate in Industrial Control Systems Security is a highly technical, hands-on 12-credit-hour program focused on teaching the applied technologies used to defend and secure industrial control systems, operations technology, and cyber-physical systems.
More Free Industrial Control System Security Resources
About Industrial Control Systems Security
ICS security is a security framework that protects these systems against accidental or intentional risks. The SANS ICS Curricula provides hands-on training courses focused on Attacking and Defending ICS environments. These courses equip both security professionals and control system engineers with the knowledge and skills they need to safeguard our critical infrastructures. Learn More
Why Is the ICS Initiative Important?
Tremendous gains are being achieved in industrial applications by sharing and analyzing data, but we need professionals who can address the security challenges.
Preparation is critical because ICS incidents are occurring with increasing frequency and damaging systems.
Control systems are widely deployed and need your attention - there is no such thing as a system that is too small.
Up-to-date ICS knowledge and security skills can help keep our critical systems safe.
Shared learning translates into results - effective security requires the integration of cybersecurity professionals, ICS support staff, and engineers.