Get Training and Certification to Launch a New Career in Cybersecurity
100% scholarship-based, our four academy types cost nothing for participants. Look below for a schedule of the enrollment periods for each.
2021 Immersion Academy Schedule
Academy
Applications Open
Applications Close
Ongoing
Ongoing
Virginia Cyber Skills Academies
Ongoing
Ongoing
Diversity Cyber Workforce Academy - California
October 1, 2020
Closed
VetSuccess Academy 2021
November 11, 2020
Closed
February 1, 2021

May 28, 2021

May 27, 2021, 12:00pm ET

March 1, 2021
June 30, 2021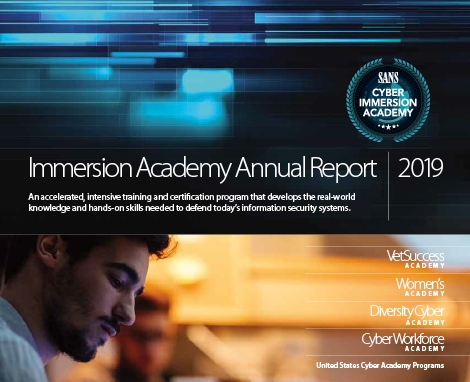 Download the CyberTalent Immersion Academy Report
Learn more about our immersion academy scholarship partners, the graduates of our academies, and the jobs they've secured after graduation in this academy report.