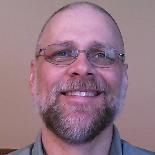 Jim Clausing
Jim Clausing has over 35 years experience in the IT field including systems and database administration and security. Jim has done research in parallel processing and distributed systems. For the past 20 years, he has concentrated on many aspects of security including system hardening, intrusion detection, firewalls, incident response and forensics. His current focus is in malware analysis and forensics (including memory and network forensics). Jim holds the GIAC Security Expert (GSE) certification (#26), and the GIAC GCFA, GCIA, and GREM Gold certifications. He also holds the GIAC GCIH, GPPA, GCFE, GCWN, GSEC, GPEN, and GNFA Silver certifications, as well as the CISSP. Jim is a member of the GIAC Board of Directors. He was a co-author of the 2003 SANS Press book, Securing Solaris 8 & 9 Using the Center for Internet Security Benchmark, and is a volunteer incident handler at the SANS Internet Storm Center (isc.sans.edu). Jim enjoys cycling and is an instrument-rated private pilot.
---
Upcoming Courses Taught By Jim Clausing
Type
Course / Location
Date

Register

Community SANS

Community SANS Seattle FOR610 Seattle, WA

Mar 25, 2019 -
Mar 30, 2019


Training Event

SANS New York City 2019 New York, NY

Aug 25, 2019 -
Aug 30, 2019
*Course contents may vary depending upon location, see specific event description for details.