Elevate your knowledge, skills, and industry connections at a SANS Summit. Summits bring together prominent practitioners from leading organizations to share lessons learned, new tools, and innovative methods for improving security and overcoming challenges facing the industry. Through impactful presentations and interactive networking opportunities, attendees walk away from their two-day summit experience with actionable information and newly forged industry connections that have a lasting impact on their organization's security program.
"The Summits by SANS bring together some of the best minds in security. I always learn new things to bring back to my team." - Peter Kuzmiskas, Prudential "High-quality presentations with immediately actionable information and remarkable networking opportunities" - Lee Neely, Lawrence Livermore National Laboratory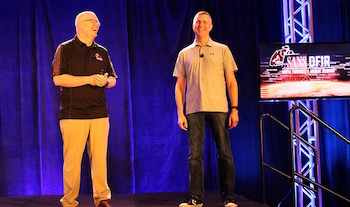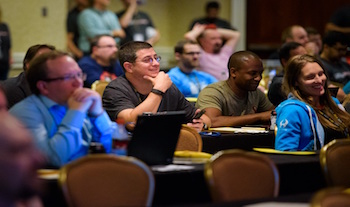 SANS courses are offered before or after each Summit to give attendees a convenient way to complement in-depth training with their Summit experience.
"I've had nothing but great experiences with SANS and always come away from classes and Summits with a TON of new things to read, research, and play with that makes me a better security professional." - Daniel Bougere, Securicon, LLC
For many Summits, we run a public Call for Presenters (CFP). If you wish to be notified of open CFPs and their deadlines, please send a note to SummitCFPs@sans.org to be added to our notification list.
Upcoming Summit Series Events
Event
Location
Date
Security Awareness Summit & Training 2017
Nashville, TN
Jul 31, 2017 -
Aug 9, 2017
Data Breach Summit & Training
Chicago, IL
Sep 25, 2017 -
Oct 2, 2017
Secure DevOps Summit & Training
Denver, CO
Oct 10, 2017 -
Oct 17, 2017
Pen Test Hackfest Summit & Training 2017
Bethesda, MD
Nov 13, 2017 -
Nov 20, 2017
SIEM & Tactical Analytics Summit & Training
Scottsdale, AZ
Nov 28, 2017 -
Dec 5, 2017
European Security Awareness Summit 2017
London, United Kingdom
Dec 4, 2017 -
Dec 7, 2017
Cyber Threat Intelligence Summit & Training 2018
Bethesda, MD
Jan 29, 2018 -
Feb 5, 2018