End Risk with Comprehensive Training
With SANS, you'll find the world's best experts, who've actively defended large scale cyber attacks and go up against the most complicated social engineering crimes in history. These are the experts who are creating content you can trust.
| Go Beyond HIPAA | Cover Every PHI Angle | Create a Culture of Security Awareness |
| --- | --- | --- |
| Healthcare providers have a big job to do in keeping patient data secure. Our training makes that easier with short training sessions offered in a variety of formats to keep learners engaged. | Anyone in your healthcare organization should know how to properly protect online and printed personal healthcare information. Our training allows you to protect your organization against attacks through misuse of data with proper PHI management. | With a comprehensive library of training modules and support materials, SANS Healthcare Training provides you everything you need to safeguard all patient data. Our advanced teaching methodology encourages end users to remember and apply techniques to improve security. |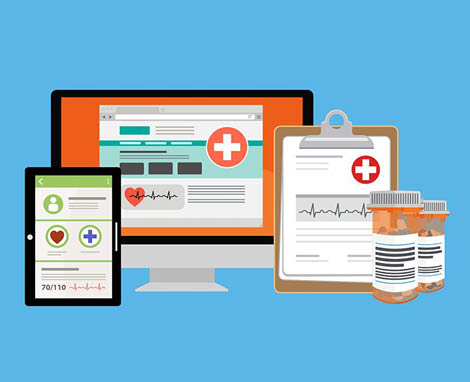 Deep Dive into Protected Health Information
Healthcare organizations are responsible for protecting people's most private and personal healthcare information. Once a breach occurs, the private data about an individual can never be recovered. There are simple steps to take in protecting sensitive customer data, but it's vital to teach the right steps in your training program. Our training covers all critical concepts relating to PHI, regarding all aspects of protection, including email, social media, corporate devices and more.
Security Awareness Content that Covers All Health Regulations
SANS Security Awareness Healthcare Training program is built on the science of learning principles to engage the learner and to build on concepts. Overviews of Privacy and Security Acts, PHI, HIPAA and HITECH are covered along with advanced information on security actions and scenarios to teach learners how to react in a variety of situations as they move through the training curriculum.
Training Modules
- Regulations and Healthcare - The Privacy Act - The Security Act
People, Citizens, & Healthcare
- You Are the Target - Social Engineering - Privacy - Ethics - Protected Health Information Overview (PHI) - Protecting Confidential Information that is not PHI - Help Desk Responsibilities to Protect PHI - IT Staff Responsibilities to Protect PHI - Leadership Responsibilities to Protect PHI - Physical Security of PHI - Cameras in Medical Offices - Insider Threat to PHI - Reporting Trouble
- Passwords - Encryption - Properly Disposing of PHI - Protecting PHI in Email - Protecting PHI Online - Protecting PHI in Social Media - Corporate Mobile Devices vs. Personal Devices (BYOD) - Protection PHI on Wireless Networks - Protecting PHI while Working Remotely - Cloud Computing and PHI - Mobile Device Security
- International Travel - Business Associates and PHI - Medical Device Security - Security Officers Overview (HIPAA) - Privacy Officers Overview (HIPAA) - PCI-DSS - EU Data Protection Directive