Build and Mature Your Security Awareness Program
SANS is the most trusted and largest source for information security training and security certification in the world. Leverage our best-in-class Security Awareness solutions to transform your organization's ability to measure and manage human risk.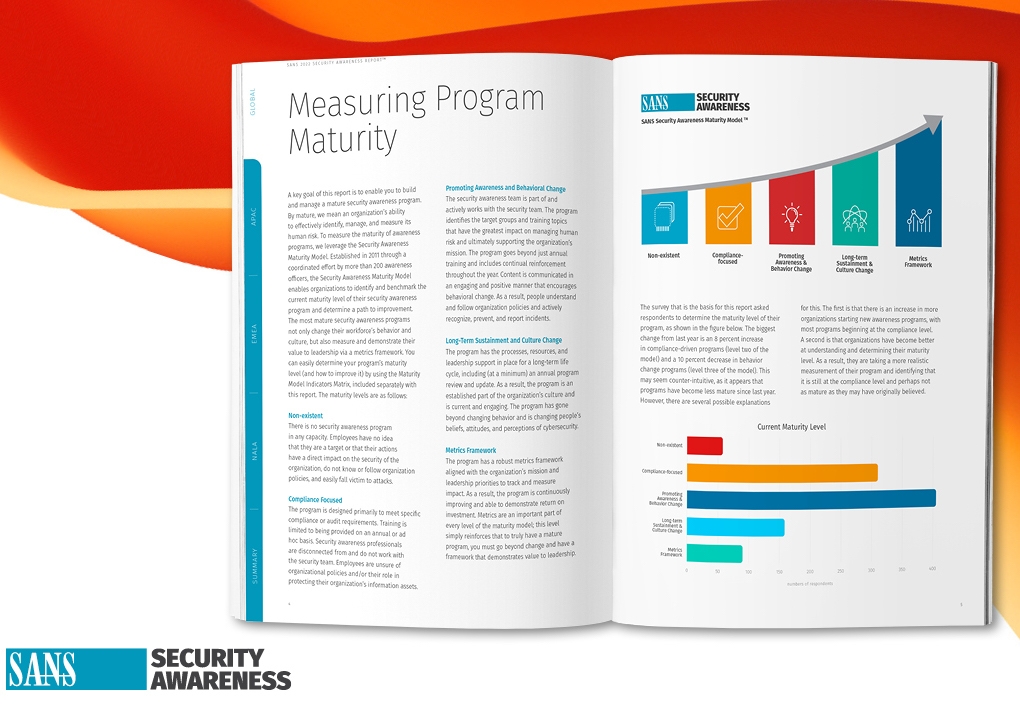 Get the 2022 Security Awareness Report™: Managing Human Risk
The 2022 SANS Security Awareness Report™: Managing Human Risk is the result of collecting and analyzing responses from more than a thousand security awareness professionals around the globe. This truly is a report by the community for the community.
Want to know how your Security Awareness program is growing and maturing? Is it evolving to become a key part of your organizations ability to manage human risk? The 7th annual 2022 SANS Security Awareness Report is chock full of the data you need to move your program and career to the next level.
Great Content Is Only the Beginning
Create a cybersecurity awareness training program developed by the world's leading experts. Get support, connect with community, and change behavior.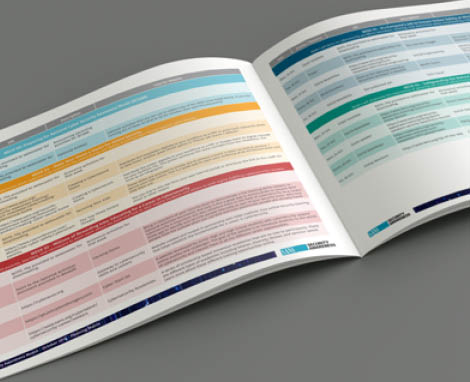 Planning for Cybersecurity Awareness Month?
Jumpstart your efforts and equip your workforce to defend against the latest cyber threats with this step-by-step toolkit. This planning kit, which includes new resources aimed at mitigating Ransomware, provides prescient guidance to build or improve your Security Awareness Program using strategies developed and proven by the world-renowned and trusted experts in the SANS Security Awareness Community.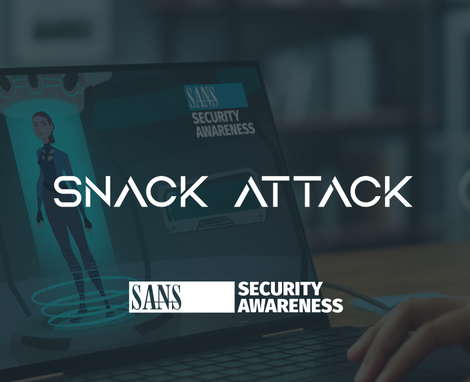 Gamified Ransomware Defense Training
For security awareness professionals, October is the time to leverage your passion for security and deliver an experience that extends beyond mandatory annual training. Fortunately for you, we have the perfect solution — Snack Attack! A fun, highly interactive series of gamified challenges that equip your workforce to combat one of the biggest risks facing organizations globally: ransomware.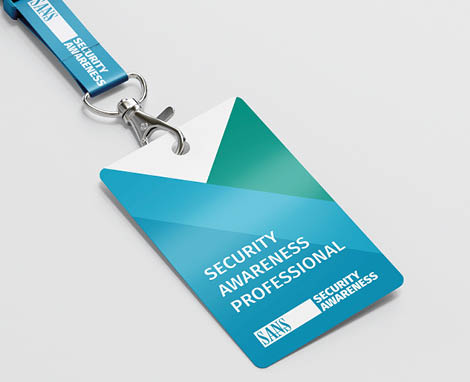 Take Your Career to the Next Level with the Security Awareness Professional Credential