SANSについて
SANSは、サイバーセキュリティトレーニングの世界最大かつ最も信頼されるプロバイダーです。
1989年に設立されたSANSはグローバルに運営されており、20万人以上の受講生を輩出しています。

今日まで 30年以上にわたり、SANSは世界各国の政府機関と防衛組織・司法当局、民間企業の多くと協力してきました。

この30年の間にテクノロジーは刻々と変化してきましたが、私たちの中心にある使命は変わることがありません。最先端のサイバーセキュリティスキルと知識を共有することで、人と資産を保護することです。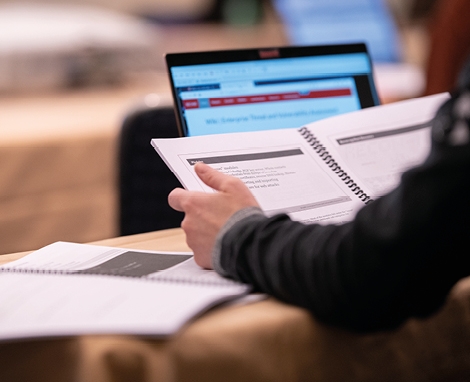 最進の内容
サイバー攻撃・犯罪は絶えず悪質化の度合いを増していきます。SANSは、今日の主要な脅威と未来の課題に対応できる人材を育成します。

その一環として、コースコンテンツとサポート資料を頻繁にアップデートしています。このプロセスは、ベストプラクティスに関するグローバルコミュニティのコンセンサスを支持する専門家パネルによって運営されています。
集中トレーニング
SANSトレーニングは、業務とそれに関連するスキルの習得に特化しています。多岐にわたるセキュリティ業務それぞれに合わせて設計された80を超えるコースを提供しています。
View all 65 of our courses and filter by curriculum to find your next course.
See All Courses
Quickly identify your next course based on your career development plans.
View the Roadmap
Take our Security Assessment or start your career in one of our Academies.
Start your Career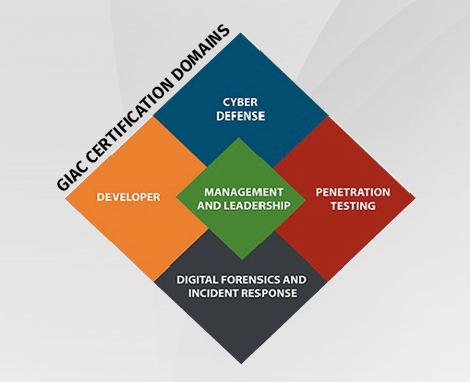 Skills Validation – GIAC Certifications
Many of the SANS courses align to Global Information Assurance Certification (GIAC) examinations. The GIAC validates the skills of information security professionals, proving that those certified have the deep skills and technical knowledge necessary to work in key areas of cybersecurity.
専門家から学ぶ
SANSインストラクターは、何よりもまず現実社会での豊富な経験を持つ業界の専門家っです。その経験を惜しむことなく講義で披露してくれます。 SANSが誇るインストラクター陣には、著名な組織で働く多くのアクティブなセキュリティ実務家がいます。 彼らは、レッドチームのリーダー、情報戦オフィサー、テクニカルディレクター、CISO、リサーチフェローなど多才な顔ぶれが並んでいます。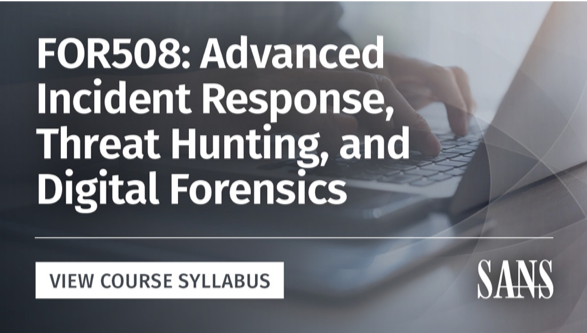 New and Popular Courses
インシデントレスポンスと脅威のハンティングを徹底的に取り扱うこのコースでは、APTのような国家敵対者や犯罪組織、ハクティビズムなど、企業ネットワーク内の様々な脅威を捕捉、特定、対抗、復旧させる高度なスキルを提供します。本コースは継続的に更新され、精鋭のレスポンダやハンターが現実世界の犯罪に対して、正確に検知、対抗、対応するための、インシデントレスポンスと脅威のハンティングにおける戦術と技術をハンズオンにより提供しています。
| Event | Timezone | Dates |
| --- | --- | --- |
| | JST | Jan 18-23 |
| | JST | Feb 22-Mar 13 |
| | JST | Jun 28-Jul 10 |
| | JST | Oct 18-30 |
| | JST | |