SEC505: Securing Windows with the Critical Security Controls
You have the best instructors available. Other training never comes close and is a waste of money.
Steve Sauro, McDermott Will and Emery

This is my fifth SANS course. Jason is exceptionally hard working instructor who adds tremendous value with his unrestricted contributions to the community.
Matthew Wheeler, Los Alamos Natl Lab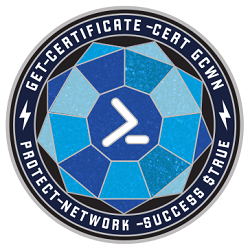 SECURITY 505: Securing Windows with the Critical Security Controls
How can we defend against pass-the-hash attacks, administrator account compromise, and the lateral movement of hackers inside our networks? How do we actually implement the Critical Security Controls on Windows in a large environment? How can we significantly reduce the client-side exploits that lead to advanced persistent threat malware infections? We tackle these tough problems in SEC505: Securing Windows with the Critical Security Controls.
Understanding how penetration testers and hackers break into networks is not the same as knowing how to design defenses against them, especially when you work in a large and complex Active Directory environment. Knowing about tools like Metasploit, Cain, Netcat, and Poison Ivy is useful, but there is no simple patch against their abuse. The goal of this course is to show you ways to defend against both current Windows attack techniques and the likely types of attacks we can expect in the future. This requires more than just reactive patch management - we need to proactively design security into our systems and networks. That is what SEC505 is about.
Your adversaries want to elevate their privileges to win control over your servers and domain controllers, so a major theme of this course is controlling administrative powers through Group Policy hardening and PowerShell scripting. Learning PowerShell is probably the single best new skill for Windows users, especially with the trend toward cloud computing. Most of your competition in the job market lacks scripting skills, so knowing PowerShell is a great way to make your resume stand out. This course devotes an entire day to PowerShell, but we start with the basics so you do not need any prior scripting experience.
SEC505 will also prepare you for the GIAC Certified Windows Security Administrator (GCWN) certification exam to prove your Windows security expertise. The GCWN certification counts toward getting a Master's Degree in information security from the SANS Technology Institute (www.sans.edu) and also satisfies the Department of Defense 8570 computing environment requirement.
This is a fun course and a real eye-opener, even for Windows administrators with years of experience. If you wish, you can get the PowerShell scripts now for this course from http://cyber-defense.sans.org/blog (go to the Downloads link). All of the tools are in the public domain.
Day 1: Operating System and Applications Hardening
How your anti-virus scanners can fail you
AppLocker whitelisting
EMET, ASLR, SEHOP, DEP
Windows OS and Applications Hardening tools
Group Policy Management Console (GPMC)
INF and XML Security templates
How to manage Group Policy
WMI filtering and GPO preferences
Custom ADM/ADMX templates
Hardening Adobe Reader
Hardening Java
Hardening Internet Explorer
Hardening Google Chrome
Hardening Microsoft Office
Virtual Desktop Infrastructure (pros and cons)
Day 2: High-Value Targets and Restricting Admin Compromise
What makes something a high-value target?
Users in the local Administrators group
Secretly limiting the power of administrative users
Limiting privileges, logon rights, and permissions
Token abuse and pass-the-hash attack mitigations
Group Policy control of Windows security
User Account Control (UAC)
Delegating IT power more safely
Organizational units for role-based controls
Active Directory permissions for delegation
Active Directory auditing and logging
Painless (or Less Painful) Patch Management
Day 3: PKI, BitLocker and Secure Boot
Why must I have a Public Key Infrastructure (PKI)?
Examples: Smart Cards, VPNs, Wireless, SSL, S/MIME, etc.
How to install the Windows PKI
Root vs. subordinate certification authorities
Should you be your own root Certification Authority (CA)?
Detecting malicious trusted CA changes
How to manage your PKI
Group policy deployment of certificates
How to revoke certificates
Automatic private key backup
Deploying smart cards
Best practices for private keys
BitLocker drive encryption
BitLocker for USB drives
UEFI Secure Boot
TPM chip options for BitLocker
BitLocker emergency recovery
Day 4: IPSec, Windows Firewall, DNS, and Wireless
Isn't IPSec just for VPNs? No!
IPSec for TCP port permissions
How to create IPSec policies
Windows Firewall and IPSec integration
Group Policy for IPSec and firewall rules
NETSH and PowerShell rules scripting
DNSSEC response validation
DNS secure dynamic updates
DNS sinkholes for malware
Wireless attack vulnerabilities
Configuring RADIUS policies (NPS)
Wi-Fi Protected Access (WPA2)
Secure access to wireless networks
Secure access to Ethernet networks
Smart cards for wireless and Ethernet
Day 5: Server Hardening and Dynamic Access Control
A recipe for hardening most servers
Dangerous protocols: SSL, RDP, IPv6, and SMB
SMBv3 encryption and downgrade attacks
Pre-forensics and incident response preparation
Service accounts and recovery
Scheduling elevated tasks safely
Protocol stack hardening
Kerberos armoring and restricting NTLM
Server Core versus Server Minimal/Full
DMZ cross-forest Active Directory trusts
Dynamic Access Control (DAC)
DAC for data loss prevention
DAC for complying with regulations
Automatic File Classification Infrastructure
Day 6: PowerShell Scripting
Getting comfortable in your shell
PowerShell remoting
Running cmdlets and scripts
Writing your own functions
Writing your own scripts
Flow control within scripts
Managing the event logs
Managing Active Directory
Windows Management Instrumentation (WMI)
Accessing COM Objects
Security and execution policy
You Will Learn:
How to harden Windows clients and servers against attack.
How to reduce the rate of APT malware infections.
How to use PowerShell and Group Policy to manage security.
How to implement PKI, AppLocker, BitLocker, and IPSec.
How to do pre-forensics to prepare for incident response.
Course Contents
Instructors
Schedule

SEC505.1: Windows Operating System and Applications Hardening
Jason Fossen
Mon Mar 2nd, 2015
9:00 AM - 5:00 PM


Overview

The best analogy for modern network penetration is biological warfare. The hacker exploits a vulnerable client through weak software and social engineering in order to install malware. The malware opens an SSL command-and-control channel back to the attacker. This channel is used to control the initial "Typhoid Mary" computer to infect other vulnerable systems and exfiltrate (or destroy) valuable data. When you add stealth, self-updating features, worm-like mobility, and corporate/government sponsorship to the malware, you have an Advanced Persistent Threat (APT) situation. You are in trouble.

We do not just want to detect hackers and malware, we want to try to prevent the case-zero compromise from ever happening. Prevention comes first, then detection and remediation. Today's course covers prevention through Windows operating system and applications hardening. The aim is to deny hackers and malware that initial foothold inside the network, because once they are in, they are hard to clean out.

We start by choosing malware-resistant software and Windows operating systems, then we regularly update that software, limit what software users can run, and configure that software so that its exploitable features are disabled or at least restricted to work-only purposes. Nothing is guaranteed, of course, but what if you could reduce your malware infection rate by more than half? What if your next penetration test was not an exercise in embarrassment?

The trick is hardening Windows in a way that is cost-effective, scalable, and minimally effects users. We will look at tools like EMET and Group Policy to make that process easier. As throughout the week, today's section will also look at how to implement many of the Critical Security Controls.

Topics

Going Beyond Just Anti-Virus Scanning

How your AV scanners can fail you
Application whitelisting
AppLocker
Script and executable signing
Controlling USB devices
DEP, ASLR, and SEHOP
Benevolent Microsoft rootkit: EMET
Restoring to a pristine OS image
Virtual Desktop Infrastructure (VDI)

OS Hardening with Security Templates

INF versus XML security templates
How to edit and apply templates
Security configuration and analysis
SECEDIT.EXE
Security configuration wizard
Auditing with templates

Hardening with Group Policy

Group Policy Objects (GPOs)
Third-party GPO enhancements
Pushing out PowerShell scripts
GPO remote command execution
GPO troubleshooting tools
Custom ADM/ADMX templates

Enforcing Critical Controls for Applications

Protected Mode Sandboxes
Metro AppContainer Sandboxes
Hardening Internet Explorer
Hardening Google Chrome
Hardening Adobe Reader
Hardening Java
Hardening Microsoft Office

SEC505.2: High-Value Targets and Restricting Administrative Compromise
Jason Fossen
Tue Mar 3rd, 2015
9:00 AM - 5:00 PM


Overview

This course section continues the theme of resisting malware and APT adversaries, but with a special focus on securing the keys to the kingdom: administrative power. If a member of the Domain Admins group is compromised, the entire network is lost. How can we better prevent the compromise of administrative accounts and contain the harm when they do get compromised? What can we do about pass-the-hash and token abuse attacks? Remember, as a network administrator, you are a high-value target and your adversaries will try to take over your user account and infect the computers you use at work (and at home).

Hackers also love it when "regular" users are members of the local Administrators group on their computers because it makes it easier to compromise those computers and then move laterally to other machines. We will talk about what is so dangerous about the Administrators group, how to get users out of that group while still allowing them to get their work done, and, if we just cannot get users out of Administrators, then how to make User Account Control (UAC) less annoying to them...and us.

We will also see how to delegate authority in Active Directory (AD). Every object in AD has a set of permissions and audit settings. We do not have to dump everyone in the IT department into the Domain Admins group; we can delegate the power to perform tasks like resetting passwords, joining computers to the domain, and managing the attributes used by Dynamic Access Control.

Finally, patch management is critically important for securing a Windows environment, but it can be expensive difficult, and tedious. So we will talk about how to make patching Microsoft and third-party software easier, especially on BYOD and mobile devices outside the local network.

Topics

Compromise of Administrative Powers

Why hackers and malware love administrative users
Partially limiting pass-the-hash and token abuse
How to get users out of the administrators group
Secretly limiting the power of administrative users
Limiting privileges, logon rights and permissions
User Account Control (making it less annoying)
Picture password on touch tablets
Windows Credential Manager versus KeePass

Active Directory Permissions and Delegation

Active Directory permissions
Active Directory auditing
Delegating authority at the OU level
Why domains are not security boundaries
Logging attribute content changes

Updating Vulnerable Software

Everything must be patched every week
Patching off-site tablets and laptops
Identifying rogue devices (BYOD)
WSUS shortcomings
WSUS third-party enhancements
Windows App Store (Metro)
The future: continuous updates

SEC505.3: Windows PKI, BitLocker and Secure Boot
Jason Fossen
Wed Mar 4th, 2015
9:00 AM - 5:00 PM


Overview

Public Key Infrastructure (PKI) is not an optional security service anymore. Windows Server includes a complete built-in PKI for managing certificates and making their use transparent to users. You can be your own private Certification Authority (CA) and generate as many certificates as you want at no extra charge. It is all centrally managed through Group Policy.

Digital certificates play an essential role in Windows security: IPSec, BitLocker, S/MIME, SSL/TLS, smart cards, script signing, etc. all use digital certificates. Everything needed to roll out a smart card solution, for example, is included with Windows except for the cards and readers themselves, and generic cards are available in bulk for cheap. You might already have a smart card built into your motherboard as a TPM chip.

As more and more of our servers are pushed up to cloud-hosting providers, and as more of our devices become mobile, certificate authentication and encryption will become more necessary. Even our BYOD tablets and phones will eventually need certificates.

We also have to encrypt our laptops and portable drives to stay in compliance, but why spend a fortune on third-party products when BitLocker is built into Windows already? BitLocker is manageable through Group Policy and from the command line. BitLocker has automatic encryption key archival features for recovery, requires little or no user training, and can be used to encrypt portable USB drives.

If you have a TPM chip in your motherboard, it can help BitLocker detect rootkits, but a TPM is not required for BitLocker. Even better, with UEFI firmware you could also use UEFI Secure Boot to help detect bootkits and other malware too.

Topics

Why Have Public Key Infrastructure?

Strong authentication and encryption
Passwords are dead
Smart cards, IPSec, wireless, SSL, S/MIME, etc.
Mobile and BYOD computers
Code and document signing

How to Install the Windows PKI

Root versus subordinate certification authorities
Should you be your own root CA?
Custom certificate templates
Controlling certificate enrollment

How to Manage Your PKI

Group Policy deployment of certificates
Group Policy PKI settings
How to revoke certificates
Automatic private key backup
Credential roaming of keys
Delegation of authority

Deploying Smart Cards

Everything you need is built in
TPM virtual smart cards
Smart card enrollment station
Group policy deployment
Smart cards on a limited budget

BitLocker Drive Encryption and Secure Boot

UEFI Secure Boot
TPM boot integrity checking
Cold boot and 1394 port attacks
USB device encryption
Mounting encrypted VHD files
BitLocker emergency recovery
BitLocker network unlock of the PIN

SEC505.4: IPSec, Windows Firewall, DNS, and Wireless
Jason Fossen
Thu Mar 5th, 2015
9:00 AM - 5:00 PM


Overview

IPSec is not just for VPNs. IPSec can authenticate users in Active Directory to implement share permissions for TCP and UDP ports based on the user's global group memberships. IPSec can also encrypt packet payloads to keep data secure. Imagine configuring the Windows Firewall on your servers and tablets to only permit access to your RPC or SMB ports if (1) the client has a local IP address,( 2) the client is authenticated by IPSec to be a member of the domain, and (3) the packets are all encrypted with 256-bit AES. This is not only possible, it is actually relatively easy to deploy with Group Policy. This course section will show exactly how to do this.

For in-depth defense, we can no longer rely on just our perimeter firewalls. Many of our devices are mobile, so they are not protected by our perimeter firewalls anyway. You do not need to purchase third-party host-based firewalls like we did for Windows XP. The new Windows Firewall is a vast improvement and can be managed through Group Policy. For BYOD computers, the firewall and IPSec settings can also be scripted.

DNSSEC digitally signs DNS records to prevent spoofing and man-in-the-middle attacks. Fortunately, it is much easier to manage DNSSEC in Server 2012 and later. This course section will also examine how to require DNS secure dynamic updates, set permissions on DNS records in Active Directory, use the DNS sinkhole technique to frustrate malware, and use IPSec with DNS queries.

There is much more to wireless security than getting rid of WEP. Windows Server includes a built-in RADIUS service that can be used to regulate access to your wireless access points, managed Ethernet switches, and VPN gateways. Everything you need for a WPA2 wireless network solution, including certificate-based PEAP authentication, is built into Windows for free, and we will show you how to set it all up, step-by-step, including the PKI.

Topics

Why IPSec?

IPSec is not just for VPNs!
More secure than SSL
User/computer authentication
Transparent to users
No user training required
NIC hardware acceleration
Compatible with NAT

Creating IPSec Policies

Require versus prefer encryption
Share permissions on TCP ports
IDS/IPS compatibility options
IPSec-based encrypted VLANs
Group Policy management
Scripting for BYOD stand-alones

Windows Firewall

Group Policy management
Metro app and service awareness
Roaming and VPN compatibility
Deep IPSec integration
NETSH and PowerShell scripting

Securing Wireless Networks

Wi-Fi Protected Access (WPA2)
Pre-shared key weaknesses
DoS attack vulnerabilities
Rogue access point detection
BYOD and network bridging
Wireless best practices

RADIUS for Wireless and Ethernet

Certificate authentication and PKI
How to use smart cards
EAP versus PEAP
PEAP-MS-CHAPv2
802.1X for Ethernet switches
Account lockout DoS attacks
Group Policy configuration of clients

SEC505.5: Server Hardening and Dynamic Access Control
Jason Fossen
Fri Mar 6th, 2015
9:00 AM - 5:00 PM


Overview

What are the best practices for hardening servers, especially servers exposed to the Internet? How can we remotely manage our servers in a secure way, especially our virtualized servers hosted by third-party cloud providers? If you have Internet-exposed servers, how can you more safely make them Active Directory domain members? If you have service accounts or scheduled jobs running as Domain Admin, what are the risks and what can you do about it? This section of the course is all about server hardening.

Are you using SSL/TLS, NTLM, Remote Desktop Protocol (RDP) or the File and Print Sharing protocol (SMB/CIFS)? These protocols and their listening ports are hacker favorites, but we often cannot live without them, so we will see how to make these and other protocols more resilient against attacks.

Windows Server 2012 introduced a major new security enhancement called Dynamic Access Control (DAC). If you have millions of files spread across multiple servers, how can you manage access to and auditing of these ever-changing files? How can we avoid relying on NTFS permissions and NTFS auditing alone?

DAC allows you to label files with such classifications as "Top Secret" or "PII," then apply restrictions and auditing based on these hidden file tags. But it is not done with AD group memberships and NTFS alone. DAC is not an NTFS management system, there is much more to it. With your own custom user and computer attributes defined in Active Directory, you can implement a Data Loss Prevention (DLP) solution based on "claims" associated with your users and their various devices. You can also perform auditing this way to help comply with regulations in your industry.

DAC works best with Server 2012 and Windows 8, but Windows 8 is not required. Even Windows XP clients can benefit. DAC is not just for file servers, it can also be extended to other platforms such as SharePoint, Rights Management Services (RMS), and Exchange. Finally, DAC is not a single tool or service, it is a new access control system with ties into the kernel.

Topics

Dangerous Server Protocols

Eliminate SSL, only use TLS
Requiring strong ciphers and keys
RDP man-in-the-middle attacks
SMBv3 native encryption
SMB downgrade attacks
NTLM, NTLMv2, and Kerberos
Kerberos armoring
Hardening the protocol stack
What about IPv6?

Server Hardening

Server Manager and PowerShell
Server Core/Minimal/Full
Security templates and Group Policy
Preparing for incidents: pre-forensics
Service account security
Scheduling tasks remotely and safely

Internet-Exposed Member Servers

Not every server can be a stand-alone
Active Directory for the DMZ or the cloud
Cross-forest trusts and Selective Authentication
Read-only domain controllers (RODC)
Firewall design for DMZ or cloud member servers

Dynamic Access Control (DAC)

Claims-based access control and auditing
DAC does not require Windows 8
DAC conditional expressions
DAC and complying with regulations
Automatic file classification infrastructure
User and device identity restrictions
Auditing without managing SACLs
Central access policy deployment

SEC505.6: Windows PowerShell Scripting
Jason Fossen
Sat Mar 7th, 2015
9:00 AM - 5:00 PM


Overview

In the Windows world, everything is (thankfully) moving toward PowerShell, which is Microsoft's object-oriented command shell and scripting language. Virtually everything can be managed from the command line and scripts now, and automation is very important for implementing the Critical Security Controls. Server 2012-R2, for example, has over 3,000 PowerShell tools for nearly everything, including Active Directory, IIS, Exchange, SharePoint, System Center, AppLocker, Hyper-V, firewall rules, event logs, remote command execution, and much more.

PowerShell is built into Windows 7, Server 2008, and later. You can download the latest version from http://www.microsoft.com/powershell/.

PowerShell takes the best features of UNIX shells, like ksh and bash, and then blows them out of the water. What is the big deal? PowerShell rides on top of the .NET Framework. Hence, COM objects and the entire .NET class library are available at the command prompt. When you execute commands, the output is not text, it is a stream of objects with properties and methods, just like in C#. You can even build and run graphical programs written entirely in PowerShell.

What about managing older systems and software? PowerShell can access scriptable COM objects just like VBScript and JavaScript. So while VBScript gives you COM, PowerShell gives you both .NET and COM.

And PowerShell is easier than other languages to learn when you are first getting started. This course assumes you have no prior scripting experience. We will walk through all the essentials of PowerShell together. And if you are already familiar with Perl or C#, then the PowerShell syntax will not be foreign to you. Most importantly, be prepared to have fun - PowerShell is just plain cooooooool...

Topics

Overview and Security

What is PowerShell?
Why should you learn it?
Why is everything in Windows getting PowerShell-ized?
Signing scripts and execution policy

Getting Around Inside PowerShell

Built-in help system
Built-in graphical editor
Aliases for CMD and bash users
Running cmdlets, functions, and scripts
Piping objects instead of text
Using properties and methods of objects

Example Commands

PowerShell remoting
Active Directory scripting
Searching event logs
Parsing nmap XML output

Write Your Own Scripts

Writing your own functions
Flow control: if-then, do-while, foreach, switch
Accessing COM objects like in VBScript
How to pipe data in/out of scripts

Windows Management Instrumentation (WMI)

What is WMI and why is it so powerful?
WMI queries and remote command execution
Searching remote event logs faster
Inventory installed software
Sample scripts to walk through together

Additional Information

Laptop Required

Please bring a virtual machine running an evaluation version Windows Server 2012 R2, Datacenter or Standard, installed with a full GUI (not Core). During the course we will install Active Directory, Certificate Services, RADIUS (NPS), IIS, WSUS, and other services and tools. You will use the virtual machine throughout the week to follow along with the instructor demos.

Please note that without a virtual machine running Windows Server, you will only be able to watch the instructor demonstrate the exercises and you will not be able to follow along on your own computer, which is half the fun!

Windows 8 and Windows 10, both Pro and Enterprise editions, include Client Hyper-V for running virtual machines. You can also obtain VMware Player or Oracle VirtualBox for free. On a Mac, there is also VMware Fusion and Parallels.

The host computer can have any operating system.

Where can I get the free evaluation version of Windows Server 2012 R2?

You can download a free trial version of Windows Server 2012 R2 from Microsoft as an ISO image file (an ISO file is an exported copy of a CD/DVD disk). Just do an internet search on "site:microsoft.com windows server trial eval" to find the download link to the ISO file on Microsoft's web site.

Bring the ISO file with you on your hard drive when you attend the course.

How should my virtual machine be configured?

Other than simply creating the Windows Server virtual machine, there is nothing else to configure. Everything else will be done during the training.

Please install Windows Server 2012 R2 in your virtual machine. You can use either the Standard or Datacenter Edition, either one works fine.

When you install the virtual machine, choose the "Server with a GUI" version of Windows Server, not the "Core" version. If you install the "Core" version, you will only get a CMD command shell when you log into the virtual machine. If you accidentally install the "Core" version, delete it and install a new virtual machine choosing the "Server with a GUI" version instead.

Bring the ISO file with you on your hard drive when you attend the training.

If I install Windows Server directly on the laptop, do I need a virtual machine?

No, if you install Windows Server directly onto your laptop, you do not need to also install a virtual machine with Windows Server. However, make sure to use either the evaluation version or a license-activated version of Windows Server (activate in the System applet in the Control Panel).

VMware prompts me for a license number or I get a license error message!

Make sure you have the evaluation version of Windows Server, not the retail version.

When creating the virtual machine in VMWare, it is best to choose the option that says "I will install the operating system later" and then provide the path to the ISO file for Windows Server after the virtual machine has been created, not during the initial creation. After the virtual machine has been created, go to the Settings of that virtual machine and provide the path to the source ISO file. Now, when you start the virtual machine, there should be no evaluation licensing problems.

Questions?

If you have additional questions about the laptop specifications, please contact laptop_prep@sans.org.

Who Should Attend

Windows security engineers and system administrators.
Anyone who wants to learn PowerShell.
Anyone implementing the Critical Security Controls.
Those who must enforce security policies on Windows hosts.
Those deploying or managing a PKI or smart cards.
Anyone who needs to prevent APT malware infections.

Prerequisites

There are no prerequisites to attend the course, but a familiarity with basic Windows and Active Directory concepts is presumed. This is not an introductory course.

Other Courses People Have Taken

Other Courses People Have Taken

Security Essentials (SEC401) provides a foundation in the essential Windows and Active Directory concepts necessary for this course.

Implementing and Auditing the Critical Security Controls (SEC566) presents the overall security framework of which this course is a part. SEC505 is a deep-dive into how to specifically apply this framework to Windows and Active Directory.

Hacker Tools, Techniques, Exploits and Incident Handling (SEC504) presents the hacker's perspective, whereas SEC505 examines how to defend against or mitigate the attacks described in SEC504.

What You Will Receive

A CD with scripts and other tools related to the material.

You Will Be Able To

Harden the configuration settings of Internet Explorer, Google Chrome, Adobe Reader, Java, and Microsoft Office applications to better withstand client-side exploits.
Use Group Policy to harden the Windows operating system by configuring DEP, ASLR, SEHOP, EMET, and AppLocker whitelisting by applying security templates and running custom PowerShell scripts.
Deploy a WSUS patch server with third-party enhancements to overcome its limitations.
Implement Dynamic Access Control (DAC) permissions, file tagging, and auditing for Data Loss Prevention (DLP).
Use Active Directory permissions and Group Policy to safely delegate administrative authority in a large enterprise to better cope with token abuse, pass-the-hash, service/task account hijacking, and other advanced attacks.
Install and manage a full Windows PKI, including smart cards, Group Policy auto-enrollment, and detection of spoofed root CAs.
Configure BitLocker drive encryption with a TPM chip using graphical and PowerShell tools.
Harden SSL, RDP, DNSSEC, and other dangerous protocols using Windows Firewall and IPSec rules managed through Group Policy and PowerShell scripts.
Install the Windows RADIUS server (NPS) for PEAP-TLS authentication of 802.11 wireless clients and for hands-free client configuration through Group Policy.
Learn how to automate security tasks on local and remote systems with the PowerShell scripting language and remoting framework.

Press & Reviews

"You will know and be confident how to enable Windows PKI after taking this course. I had no practical experience but plenty of theory. The instructor broke down the pros and cons of the whole process. Excellent!!" - Othello Swanston. DTRA-DOD

"If you think you know Windows, take this Windows security class - your review of your own skills and understanding will be challenged, for the better!!" - Matthew Stoeckle, Nebraska Public Power District