Community SANS offers our most popular security courses in a small classroom setting in your own community - most courses have fewer than 25 students. The course material is delivered over a six-day period, just like it is at a larger SANS event, by instructors trained by SANS very best authors and instructors.
How will you benefit from live, local training with Community SANS?
Value:

Reduced travel time and costs by choosing the region you train in.

Live Training With Hands-On Bootcamp:

Same courseware as SANS conferences, with Bootcamp hours to reinforce learning.

Your Instructor:

SANS Instructors are real world practitioners and have been trained by top SANS Faculty Fellows.

Certification:

GIAC certification holders are recognized as experts in the IT industry and are sought after globally by government, military and industry to protect the cyber environment.

Networking:

You will get to know your InfoSec peers and can collaborate long after the training.

Online tools:

Access to free resources, audio files and reduced OnDemand bundle pricing.
Smaller class sizes: You get more one-on-one time with your instructor so you can master course material.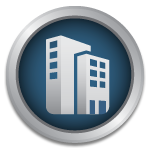 Hosted Venue Program
Host a Community SANS event and your organization will receive many benefits including no travel costs! Bring SANS training to your location! Become a Community SANS Hosted Venue today. Hosting is simple and helps you make the most of your training budget!
Learn More
---
Group Training
Got a group within your own organization? Community SANS offers many flexible options for your groups ranging in size from 3 to 30. Your organization can host or we can utilize a nearby location. In some cases your group may be able to host your own private class with 15 or more students. If you have less than 15 we open the remaining seats to others in your local community which also serves to enrich the networking opportunities so many SANS attendees value at our live training events.
---

Becoming a SANS Instructor
For more information on becoming a SANS Instructor, visit www.sans.org/teach.