Community Of Interest for Network Security (COINS)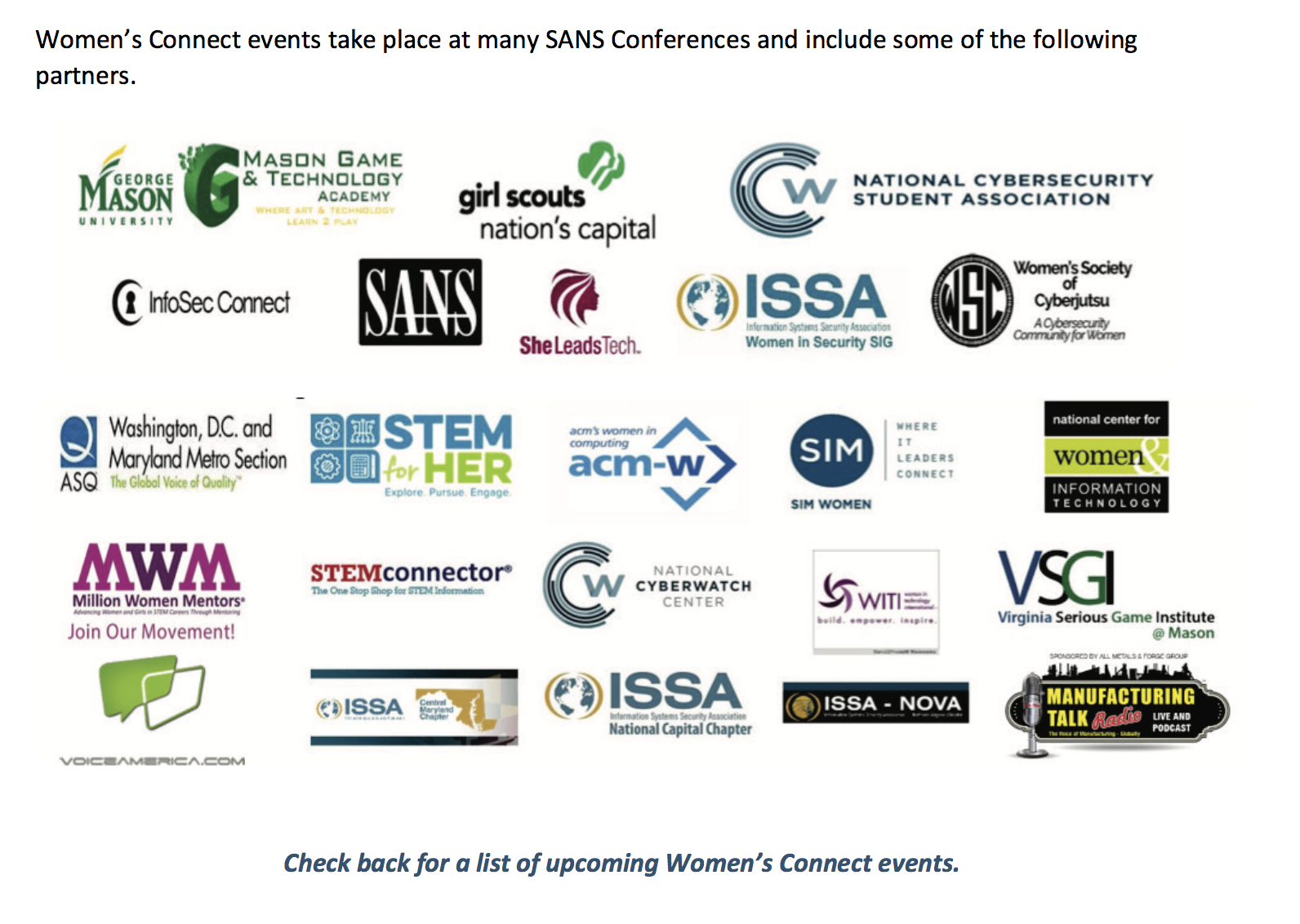 COINS was developed as a way of supporting local professional information and computer security communities by offering SANS instructors and content to local Security Chapters all over the U.S and Canada. We support many associations like:
We provide you with one of our qualified SANS Instructors that can teach on various topics. For more information on how we can work with your organization, please contact us at coins@sans.org.
What We Offer Your Association
Option 1
60-90 minutes or 3 hours of SANS live or webcast security training content at your security chapter meeting

Option 2

SANS Instructor to speak at your conference/Association Event
60-90 Minutes or 3 hour SANS security training session

Option 3
SANS will host your regular chapter security meeting during a community security training event, at no charge to your organization. We will provide meeting space and lunch for your chapter members and our students. We give you the opportunity to promote your security chapter to the students attending our community training events.

Security Content Options

Endpoint Security
Hacker Techniques
Network Penetration Testing
Proper Incident Handling Techniques
Managing Risk through Change Management
Wireless Networks Penetration Testing and Defenses
Other course options available upon Request
---
"John Strand spoke as Keynote Speaker in both 2008 and 2009 at the Louisville Metro InfoSec Conference, which I led as President of the ISSA Kentuckiana Chapter. Both years, John was the highlight of the conference - his presentations show his high-level expertise, his commitment to educating information security professionals, and his humor. John's participation in the conference is easily the #1 draw - his involvement is a large part of the continued success and growth of this conference. I highly recommend John Strand as a security expert and fantastic speaker on topics related to Information Security." - Randall Frietzche, President at ISSA Kentuckiana Chapter - October 15, 2009
"The chapter members and invited guess found the information very interesting, timely, and educational. The use of the Webcast, a first for our chapter, was an excellent approach. With travel costs raising, conflicting speaker schedules, and availability of multiple key speakers, the use of this particular Webcast was a great way to meet our chapter needs. I am very encouraged by the ease of use, the effectiveness of the presentation, and the interaction between the presenters and the attendees, using this type of Webcast. I encourage SANS to actively pursue this vehicle as a way to provide educational information to other ISSA chapters.

Thanks again for a great experience and helping our chapter meet our goal of providing top education opportunities to our members." - Manny Morales, President of ISSA Tech Valley Chapter, Albany, NY
"We really appreciate the COINS program." - Lydia Lourbacos, Vice President of ISACA, Louisiana
"On behalf of the board of directors of ISSA Puerto Rico, we want to extent our deepest appreciation for an outstanding presentation. The subject and presentation were without a doubt ideal and interesting. I hear nothing but great things about the meeting. I look forward to future occasions and opportunities to work together." - Peter Bruno, President of ISSA, Puerto Rico
For more information, please contact us at coins@sans.org