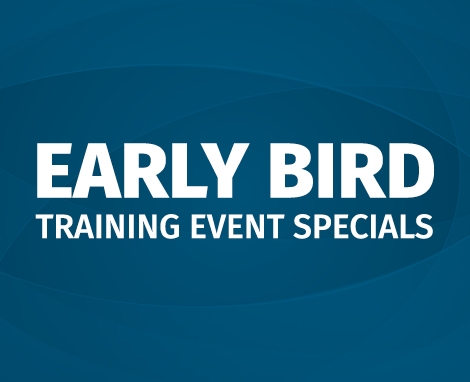 Live Training Special Offers
Discounts and Free Features Available for SANS Live Training - Register Today!
Learn real-world cybersecurity skills directly from top industry experts during SANS Live Training events featuring practical courses with hands-on labs, cyber range challenges, and networking opportunities. Events are available Live Online or In-Person in select locations.
Register Early to Save $300 Off 4-6 Day Courses:
This time-sensitive special offer is available for qualifying 4-6 day Live Training courses with the following discounts:
Early-Bird One: Largest Discount for Paid Registrations
Early-Bird Two: Reduced Discount for Paid Registrations
Less than 14 Days prior to Course Start Date: No Discount Available
For 4-6 day courses, use code EarlyBird22 to receive the discount available at the time of purchase. See Live Training event pages for specific discount amounts and deadlines. The discount amount will be automatically calculated based on the date the order is PAID.
Free Features During Select Events:
Free Virtual Summits are available during select events. Please visit our Summits page to learn more.
NetWars Tournaments are free with course purchase during select events. Learn more about NetWars and view the Tournament schedule.
Note: Terms & Conditions apply, see below for details.
If you have questions regarding this offer, please write to support@sans.org. You can also call (301) 654-7267 [Mon-Fri, 9:00 a.m. - 8:00 p.m. United States Eastern Time].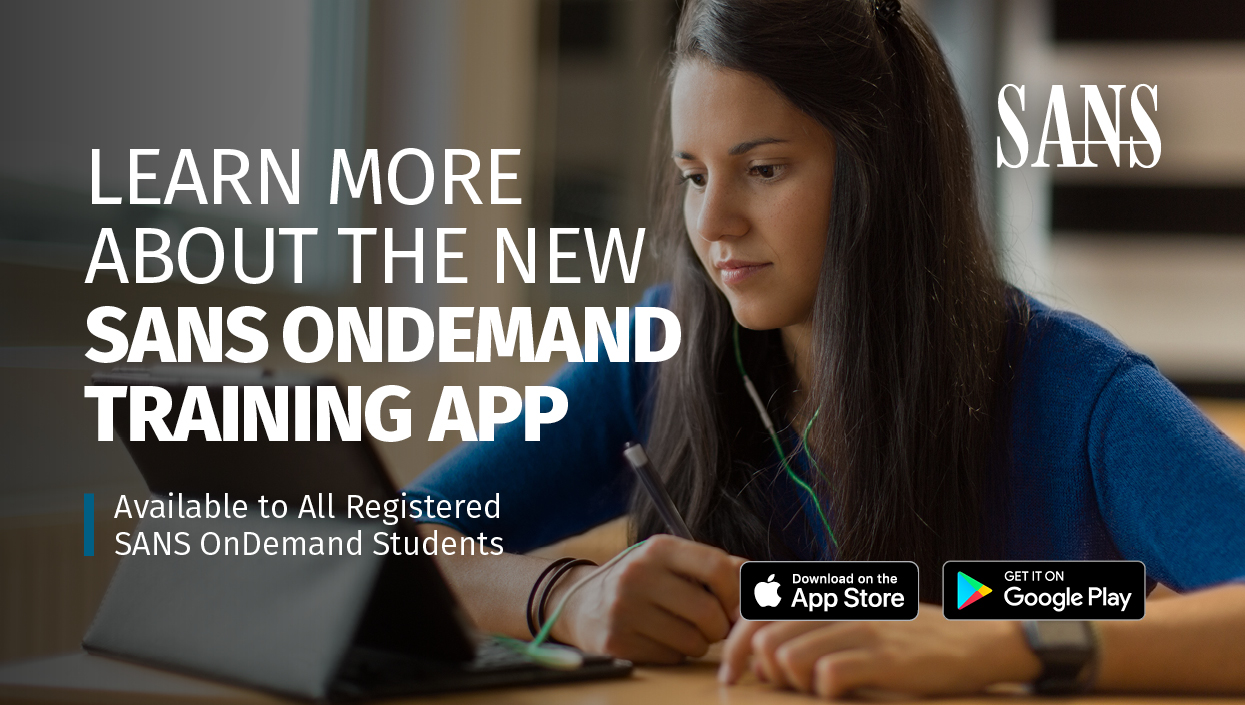 Introducing the NEW SANS OnDemand App!
Take your OnDemand Training on the go and download course content to review offline. Test your understanding with quizzes. Unparalleled training flexibility with the SANS OnDemand App. Register today! SANS OnDemand App works with OnDemand courses and the OnDemand Bundle content added to Live Online courses. Learn More