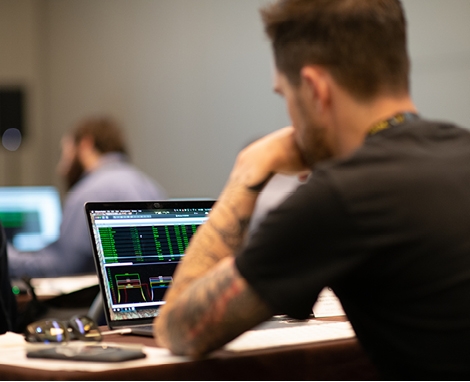 SOC Training & Resources
SANS offers training certification and resources for SIEM, Elastic Stack, and modern detection techniques to help equip Blue Teamers with the right knowledge and know-how that is needed to safeguard their organizations and drive security operations with actionable intelligence.
Focused Specialty Courses
Reviews
Read what others have to say about SANS courses.
The immediate value of the course material is unlike any course or training I've received. A++.
SEC555 has covered major issues we've encountered.
Thank you for a very informative week! SEC555 has totally changed what I think about SIEM!
This course is as practical and real-world as it gets. SEC555 provides numerous quick wins and really stimulates thinking about relative value of numerous ways to defend your organization.
SEC555 justifies what we have been doing in my company but gives a ton of new ideas to implement for better detection of bad stuff. It's a class I would highly recommend to the rest of my team!
Instant value! Sent my team 5 improvement action items driven by todays content. Plus, we now have a plan to implement network log collection that will likely save me more than $250k in expenses for our current budget cycle.
I came to SEC555 to be introduced to high impact investigative techniques that will net the greatest return on investment for my SOC, and SANS delivered.