Developers Need Security Awareness Training
Data security is vital in protecting your organization. Train your developers in secure coding techniques and how to recognize current threat vectors in web applications.
| Build Defensible Applications | Teach Top Design Flaws | Satisfy PCI Compliance | Adopt a Culture of Secure App Development |
| --- | --- | --- | --- |
| SANS Developer Training is designed by the world's leading experts and offers a comprehensive curriculum that covers the fundamentals in web application construction and deployment along with more advanced topics including OWASP security risks. | When designing security protections for applications, there are specific design elements to be considered to avoid top design flaws. SANS Developer Training teaches fundamental secure coding concepts to help developers build products with security protection in mind. This series empowers developers to mitigate threats from the beginning of the design process. | Section 6.5 of the Payment Card Industry (PCI) Data Security Standard (DSS) instructs auditors to verify that processes exist that require training in secure coding techniques for developers. However, our training goes a step beyond compliance in offering secure coding techniques. | Our comprehensive training path allows every member in your developer team to shift their mindset toward delivering secure software applications no matter the complexity of the app. |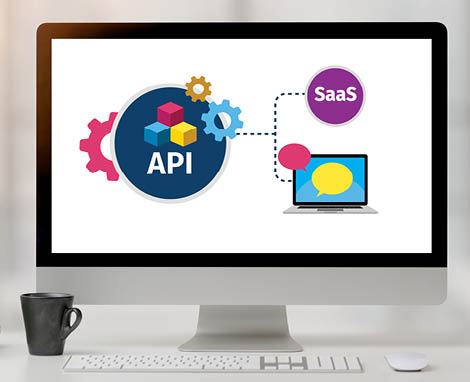 Design, Code, Test with Secure SDLC
With SANS Developer Training, we clarify the challenges in continuous deployment around the Secure Software Development Lifecycle (SDLC). Teach learners what to watch for in every stage of agile development and ensure your entire team - from developers, to architects, managers and testers to create web applications in a secure environment, and where to place the best security protection for your apps.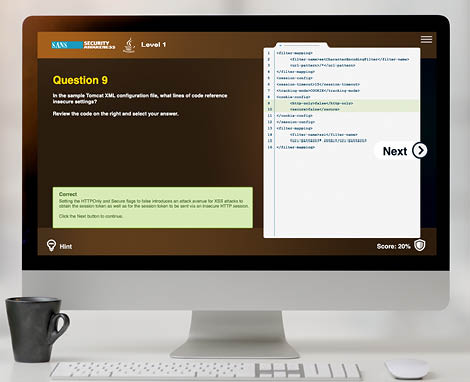 Train Web Application Security Anywhere in the World
Because our training and materials are online, you can train your team no matter where they are in the world. Roll training out following our suggested guidelines, or implement on-demand for learners to consume at their convenience. Since modules and materials are kept short and offered with regular assessments, training is effective and timely.
Training Modules
Threat Awareness

Top Design Flaws

Software Development Life Cycles

Business Case
Understanding the Attacker
The Attack Process
Trust Nothing
Threat Modeling

Defense in Depth
Separation of Concerns
Single Responsibility
Least Knowledge
Don't Repeat Yourself

Waterfall Model
Agile Development
DevOps
Classic Issues

OWASP Top Ten

Mobile

Memory Inspection
Buffer Overflow
Improper Error Handling
Cross-site Request Forgery (CSRF)
Unvalidated Redirected and Forwards

Injection
Authentication: Broken Authentication
Authentication: Session Management
Sensitive Data Exposure: Insecure Cryptographic Storage
Sensitive Data Exposure: Insufficient Transport Layer Protection
XML External Entities (XXE)
Broken Access Control
Security Misconfiguration
Cross-Site Scripting (XSS)
Insecure Deserialization
Using Components with Known Vulnerabilities
Insufficient Logging and Monitoring

Insecure Data Storage
Unintended Data Leakage
Broken Cryptography
Client-Side Injection
Reverse Engineering
Request your Developer Training Demo
Web Application Security Awareness Training
Teach learners how to neutralize vulnerabilities in critical web applications.