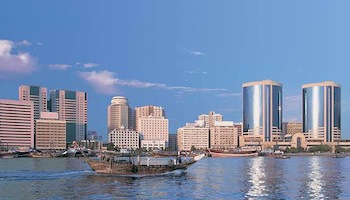 Welcome to Dubai 2016
1 courses
1 instructors
1 disciplines
SANS Dubai 2016 takes place at the Hilton Dubai Jumeirah Resort and hosts two SANS courses.
SEC503: Intrusion Detection In-Depth, led by SANS Instructor Jess Garcia runs from 9th to 14th January and ICS410: ICS/SCADA Security Essentials led by SANS Instructor Eric Cornelius runs from 10th to 14th January.
Both courses have an associated GIAC certification and students can take advantage of a discounted rate for the certification attempt when registering online.
Attend SANS training in Dubai, UAE and experience SANS' world-renowned cyber security training. Study in a classroom environment under the guidance of SANS Instructors and make the most of networking opportunities with fellow security professionals and SANS staff.
Click on the links below for full course descriptions and reserve your place by clicking Register Now to the top right of the page.