On May 12, hundreds from around the globe tuned in for the SANS Neurodiversity in Cybersecurity Summit.
We invited Ashton Rodenhiser to create graphic recordings of our Summit presentations. If you missed a talk or are looking to view the SANS Neurodiversity in Cybersecurity Summit through a visual lens, take a look at the recordings below.
In addition to graphic recordings, PDFs of Summit presentations will be made available on the SANS Summit Archives page (SANS account required) and videos will be posted to YouTube over the next several months.
*If you registered for the Summit, video recordings are available on your Summit Access page in your SANS Portal.


Keynote | The Journey to Inclusion
Nicola Whiting MBE,
Co-Owner, Titania Ltd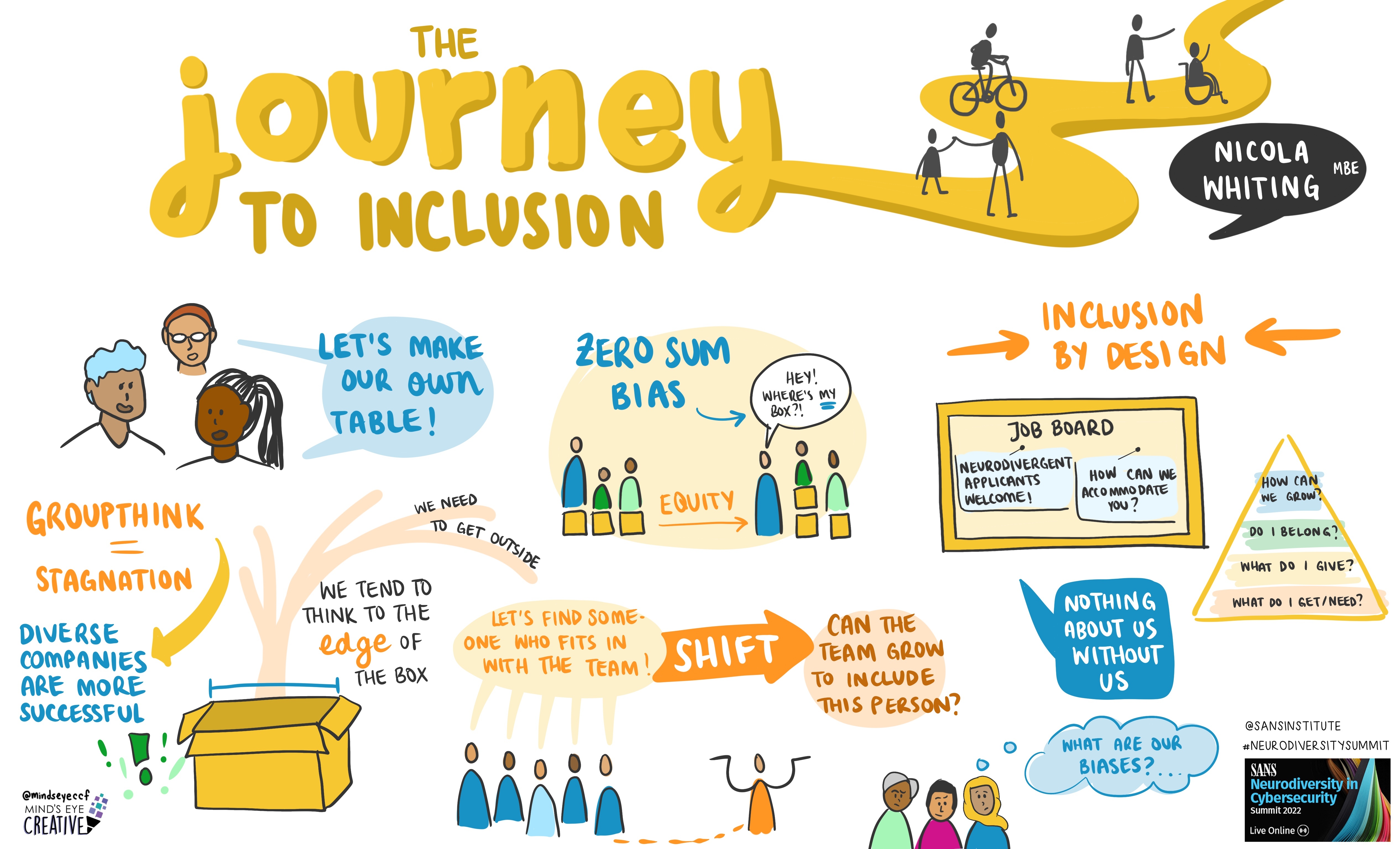 Panel | Dear Neurotypicals: What We Wish Co-Workers and Managers Knew
Nicola Whiting MBE,
Co-Owner, Titania Ltd
Nathan Chung,
Senior Consultant, Azure Cloud and AI, Microsoft
Megan Roddie,
Senior Security Engineer, IBM;
Robert "RJ" Scharf,
Cyber Security Analyst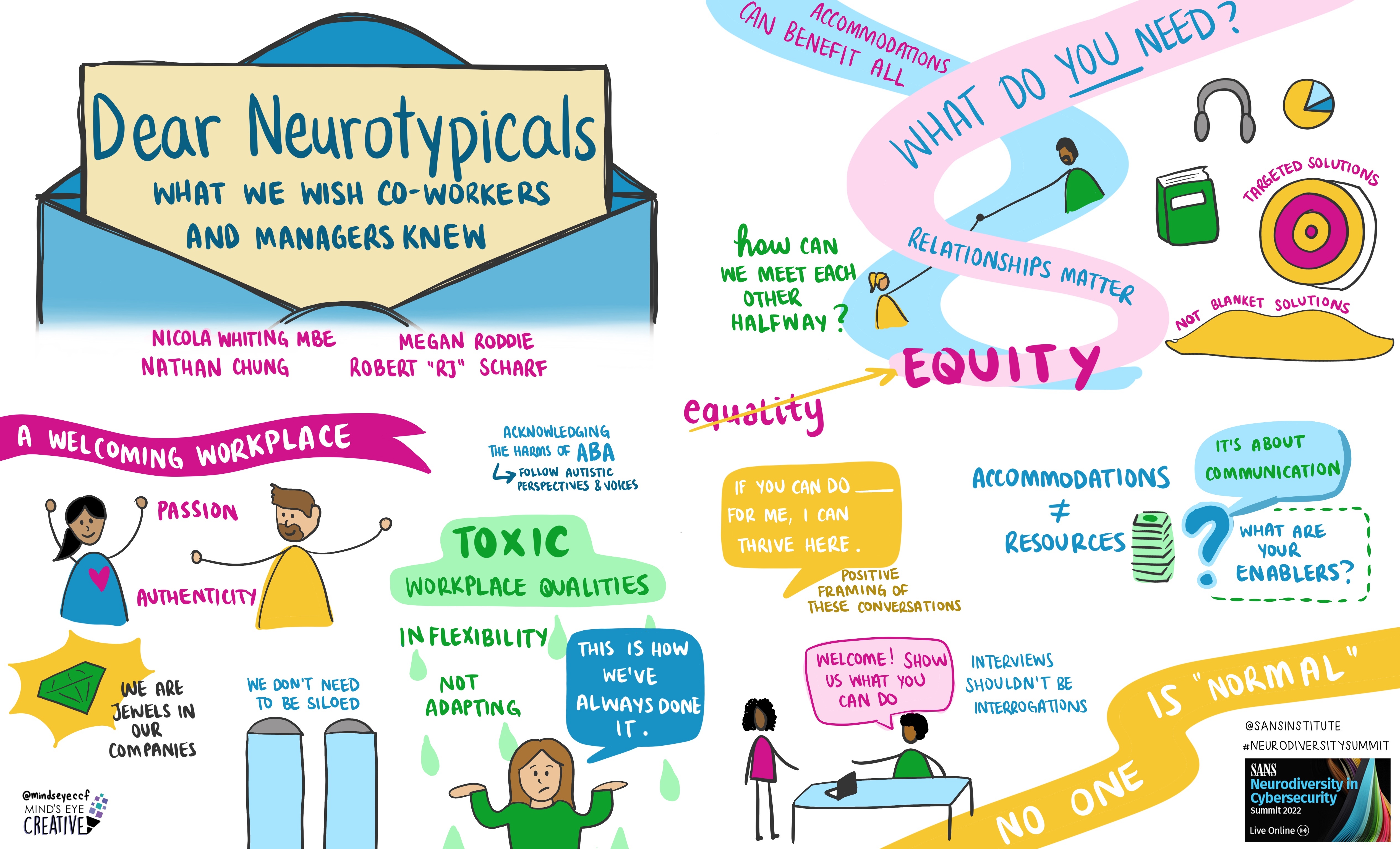 Learning to Heal: How Neurodivergent Adults Can Recover from Years of Educational Trauma
Pete Jarrett,
Managing Director, Tutorum Technologies Ltd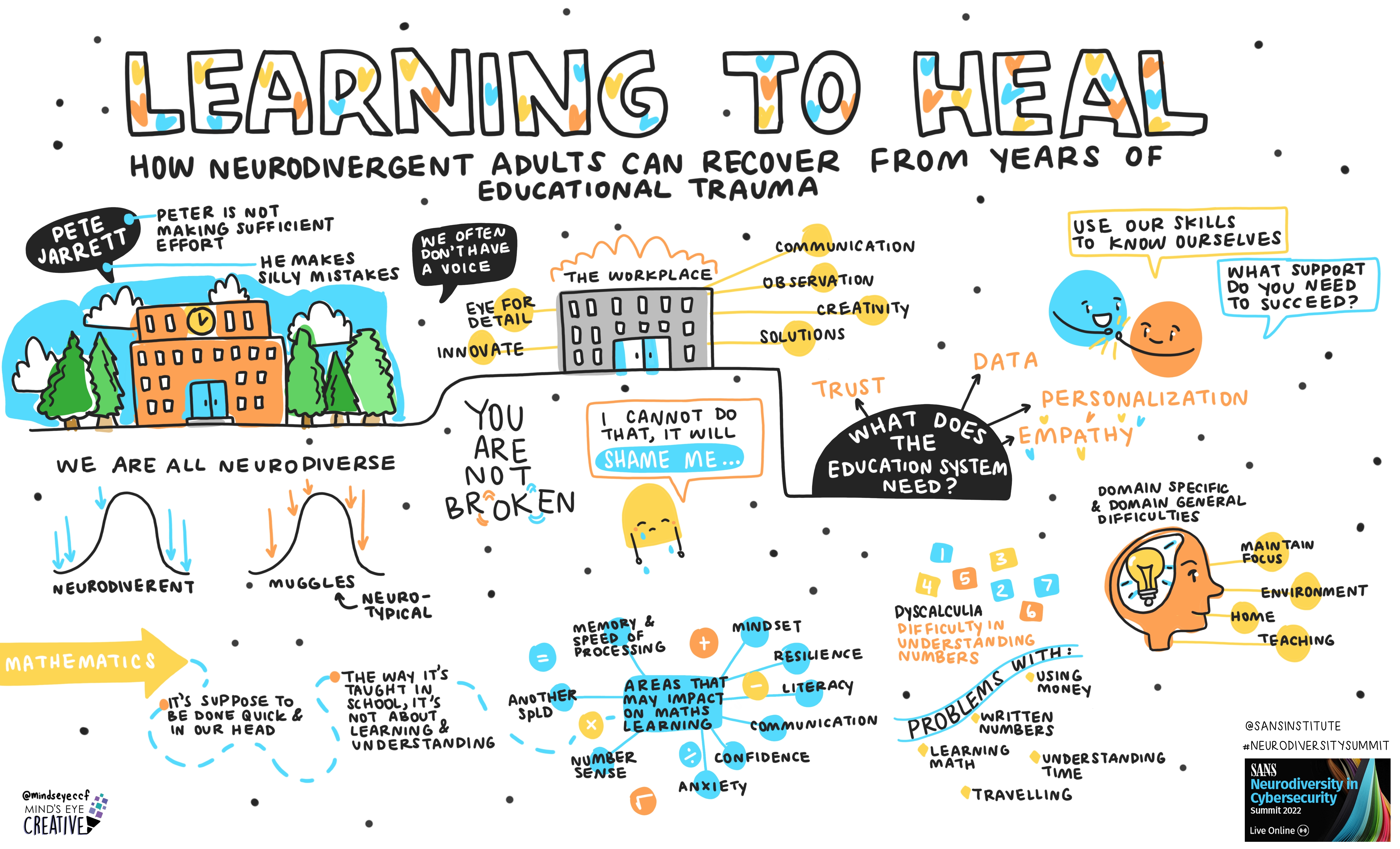 Recruiting, Training, and Retaining Neurodivergent Talent
Jennifer Feldman, MSW,
Manager, Corporate Engagement | Inclusion and Accessibility Advocate, Specialisterne USA
Teresa Thomas,
Program Lead, Neurodiverse Talent Enablement, MITRE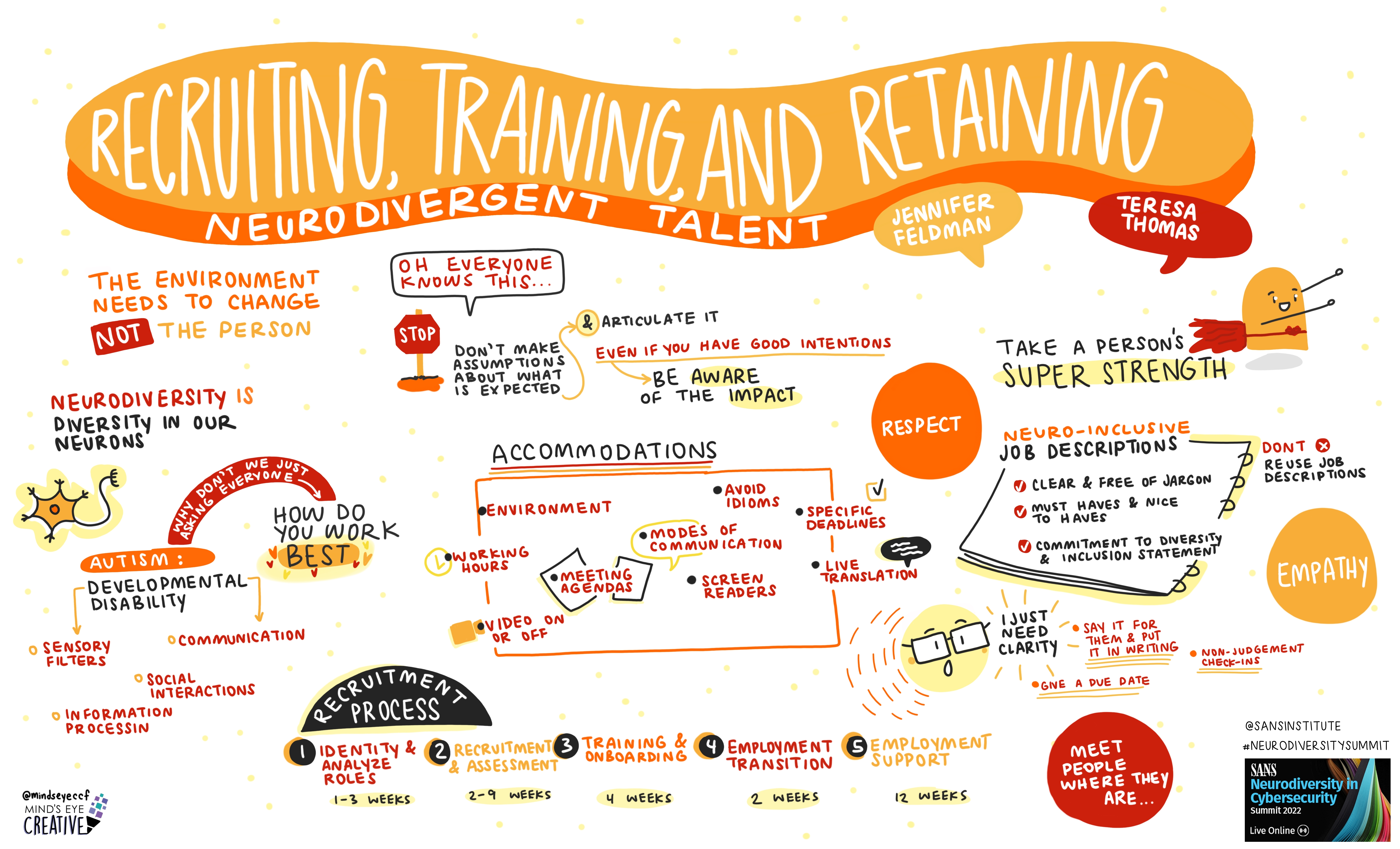 The Real STEM Sadie: Owning Your Story
Sadie Gauthier,
SROC Engineer, SANS Institute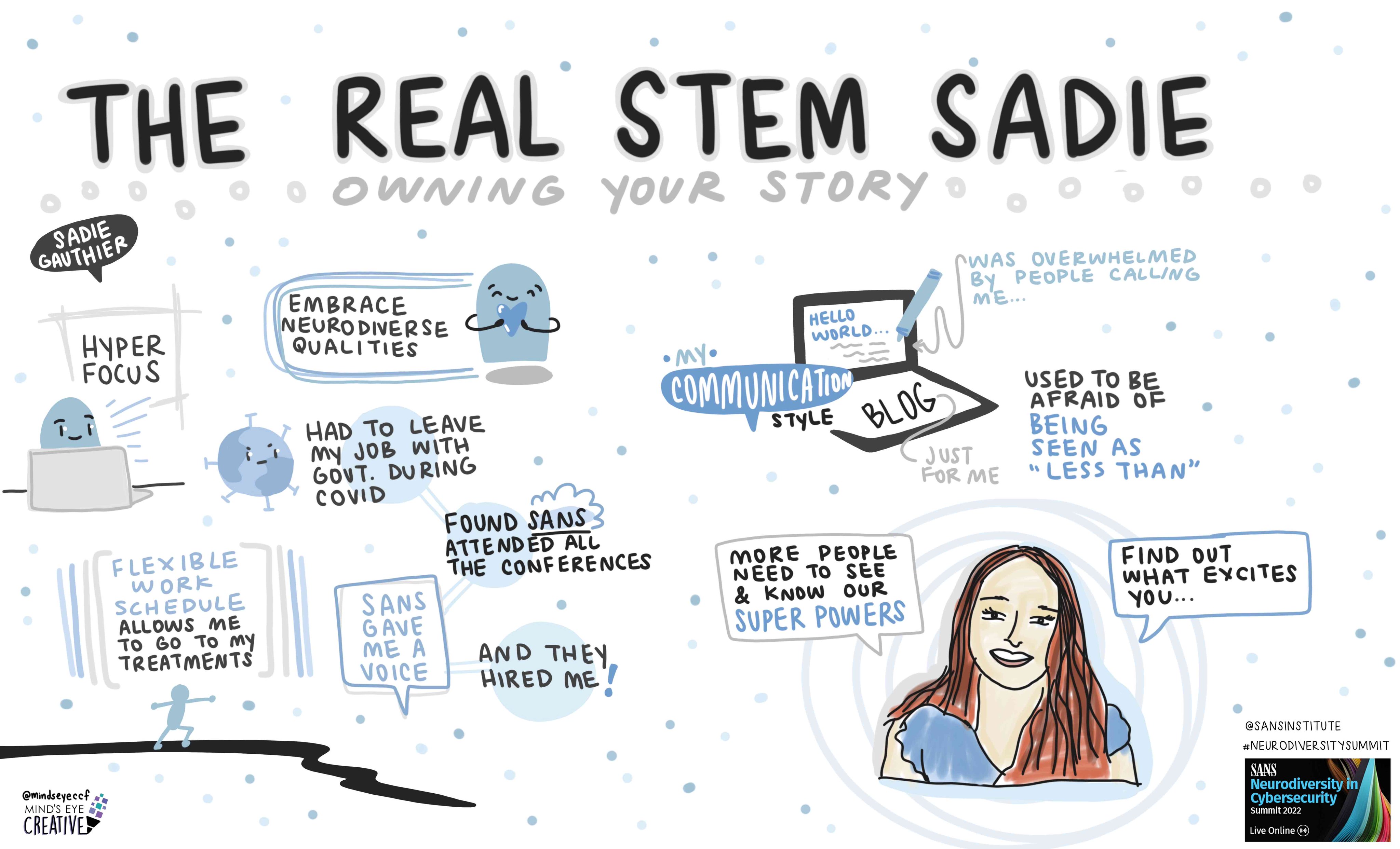 Panel | Self-Hacks for Success: Self-Management Strategies for Avoiding Burnout, Staying Healthy, and Getting Stuff Done
Steph I.,
Cloud Security Operations Analyst II, Duo Security
Cat Contillo,
Threat Operations Analyst II, Huntress
Kassandra Pierre,
AVP- Global Functions Technology Talent Development, Citi
Lisa Ventura,
Founder, Cyber Security Unity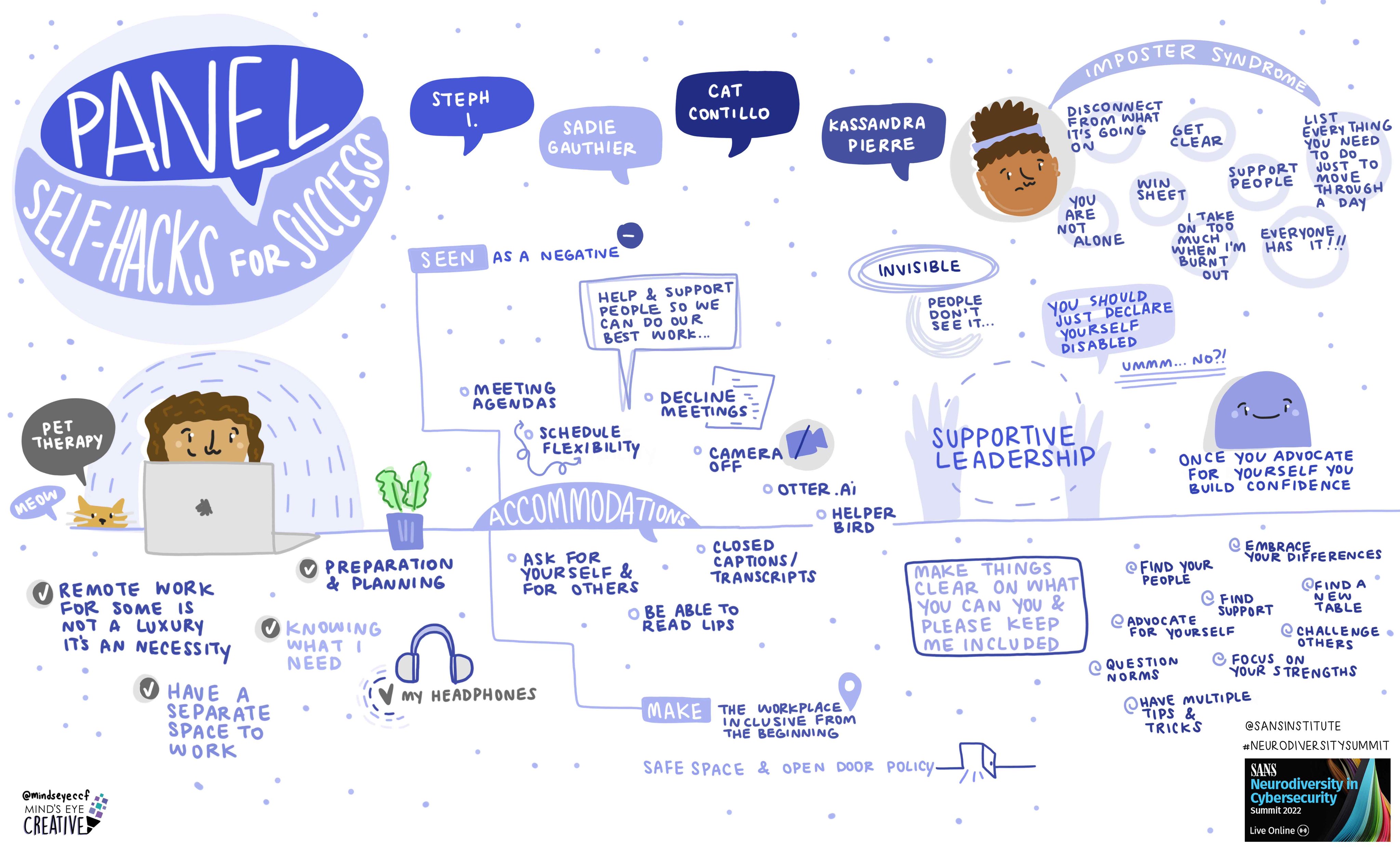 If you'd like to check out our other upcoming Summits, you can
view the latest listing here
.