Request Sponsorship Information
Fill out the form below to request more information.
Friday, September 17, 2021
The Industrial Solutions Forum, chaired by SANS Justin Searle, brings solution providers and security vendors together to present effective ICS techniques and solutions for maintaining secure and reliable operations in the face of determined threats.
Sponsors have the unique opportunity to develop a compelling agenda and showcase their products and solutions to high level security practitioners and cybersecurity professionals. Speak directly to those who are on the front lines protecting their critical infrastructure assets and activities.
Relevant Topics Include:
- IT/OT Convergence, not IT/OT Assimilation
- Defensible Perimeters Between IT and OT
- Governance and Team Strategies for OT
- Secure Remote Access for Employees and Vendors
- Enforcement Boundary Solutions to Identify and Contain Attacks - Building and Maintaining Asset Inventories
Sponsorship Overview
Platinum (Limited Availability)
- 35 minute speaking session
- 400 opt-in leads with no cap
- Edited & full mp4 recording of the sessions
- Advertisement of sponsorship level in marketing
Silver
- Branding only
- 200 opt-in leads with no cap
- Advertisement of sponsorship level in marketing
About the Solutions Forum
Tremendous gains are being achieved in industrial industries as we mature our cybersecurity programs in the OT portions of our infrastructures, however the attacks keep coming and are increasingly targeting our industrial processes. It is important for us to identify the right solutions to maintain secure and reliable operations in the face of determined threats.
Maintaining the integrity of our IT and OT technologies requires our security teams to keep doing the cybersecurity basics, but also requires us to spend our limited resources to make strategic investments in modern techniques and solutions created for OT. IT/OT convergence is not an effort to merge IT and OT, and we need to do more than just copy what we are doing in IT and paste it in OT.
This forum will explore various ICS topics through invited speakers while showcasing current capabilities available today. Presentations will focus on case-studies and thought leadership using specific examples relevant to the industry as we know it.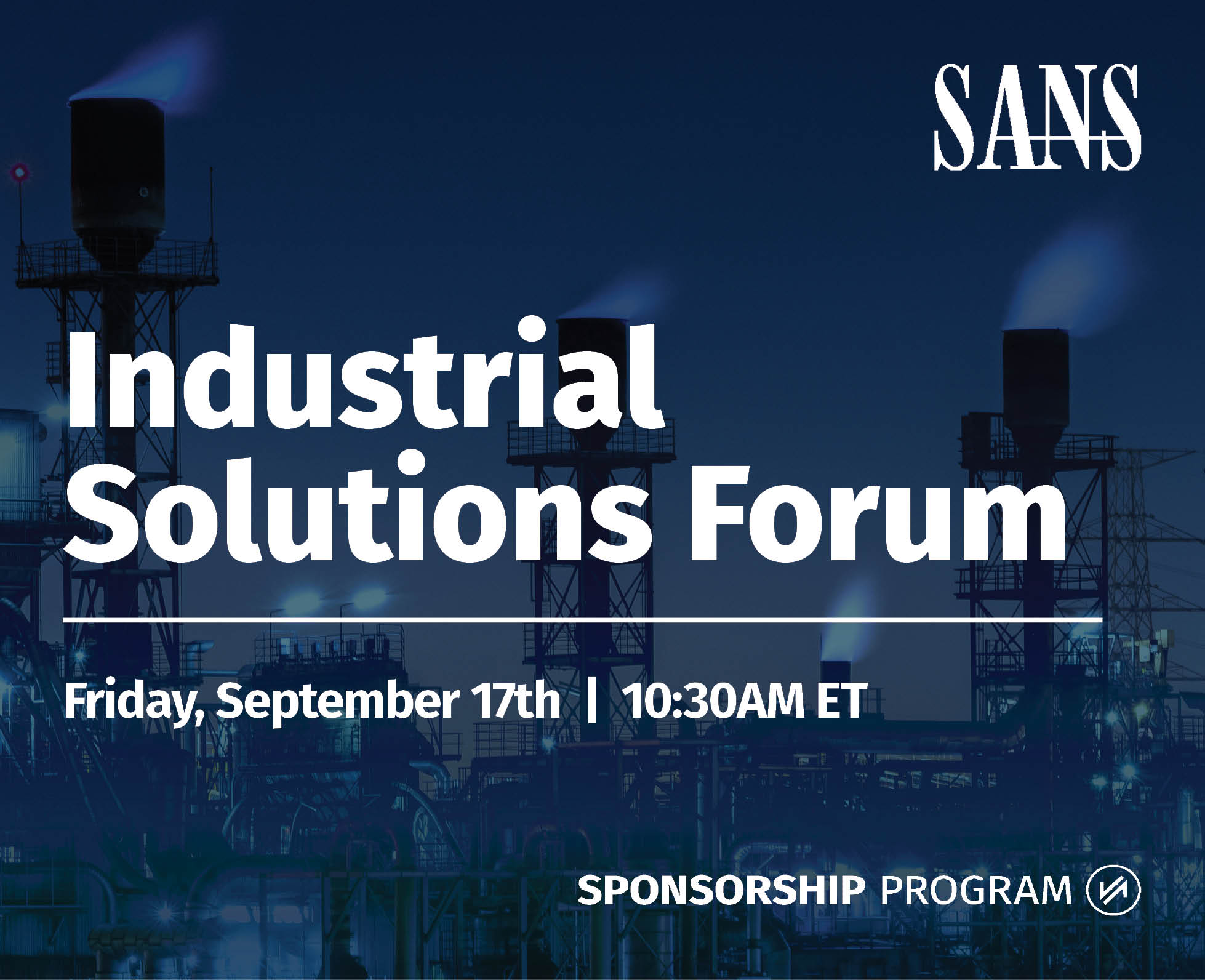 Attend the Solutions Forum
Interested in attending this virtual solutions forum? Register now and view the agenda.