What is NetWars CyberCity?
NetWars CyberCity, our most in-depth and ambitious offering, is designed to teach warriors and infosec pros that cyber action can have significant kinetic impact in the physical world. As computer technology, networks, and industrial control systems permeate nearly every aspect of modern life, military, government, and commercial organizations are realizing an increasing need for skilled defenders of critical infrastructures. We engineered and built CyberCity to help organizations grow these capabilities in their teams.
CyberCity is a 1:87 scale miniaturized physical city that features SCADA-controlled electrical power distribution, as well as water, transit, hospital, bank, retail, and residential infrastructures. CyberCity engages participants to defend the city's components from terrorist cyber attacks, as well as to utilize offensive tactics to retake or maintain control of critical assets.
The main objectives of CyberCity are to:
Teach cyber warriors and their leaders the potential kinetic impacts of cyber attacks
Provide a hands-on, realistic kinetic cyber range with engaging missions to conduct defensive and offensive actions
Develop capabilities for defending and controlling critical infrastructure components to mitigate or respond to cyber attacks
Demonstrate to senior leaders and planners the potential impacts of cyber attacks and cyber warfare
Participants engage in missions, with specific operation orders, describing the defensive or offensive goal they need to achieve. In some missions, participants prevent attackers from undermining the CyberCity infrastructure and wreaking havoc, with all the kinetic action captured through streaming video cameras mounted around the physical city. In offensive missions, participants must seize control of CyberCity assets, retaking them from adversaries and using them to achieve a kinetic impact specified in their operation orders. Each mission includes not only a list of goals to be achieved, but also specific sensitive city assets that are out of bounds for the engagement, requiring additional tactical planning to adhere to the rules of engagement.
To achieve mission objectives, participants work as a team, engaging in effective mission planning, devising overall strategies and particular tactics, and exercising detailed technical skills. Furthermore, some participants will be charged as leaders of their teams, helping to build and assess leadership skills, decision making capabilities, and the ability to brief senior leadership. Multiple realistic defensive and offensive missions test the cyberspace engineers ability to thwart the best efforts of a well-funded terrorist organization or other cyber attacker trying to control city assets.
NetWars CyberCity Hands-on Training
SANS provides two opportunities for those interested in participating in SANS NetWars CyberCity training:
Training events: At many of our training events, students can register to take our SEC562: CyberCity Hands-on Kinetic Cyber Range Exercise course. For the upcoming list of events, please see the table below.
Private Training: Companies can also arrange for private training with SANS qualified instructors. To learn more about private NetWars opportunities, please contact us today at netwars@sans.org.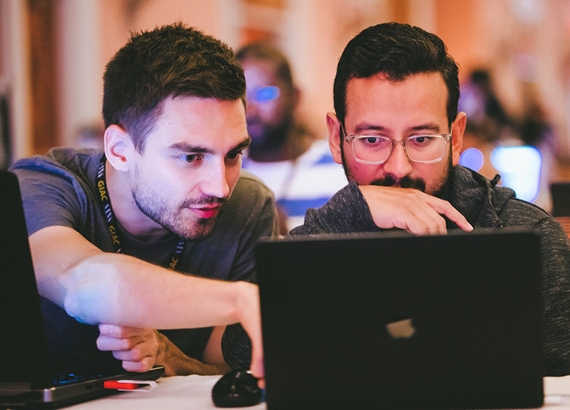 NetWars CyberCity for Your Team
Build a CyberCity experience that meets your team's training needs. SANS will help you to:
Define Learning Objectives
Develop Scorecards
Configure Content & Platform
The benefit from this course is the experience in tinkering with industry standard hardware control systems such as PLCs and software SCADA systems. No other class seems to target this up-and-coming subject area.
This course should be thought of as THE capstone, pinnacle course/event for any cyber operations professional.
I will be promoting SEC562 as part of our advanced CPT training for within the AF/ANG CPT community.