Overview
The SANS Cyber Situational Training eXercise (Cyber STX) is our premiere in-depth training and validation cyber range. Teams of participants engage in active Red-on-blue battle during an intense free-flowing week defending critical cyber terrain. The red team develops a comprehensive campaign based on one or more specific Advanced Persistent Threat(s), utilizing their same Tactics, Techniques, and Procedures (TTPs) and Indicators of Compromise (IOCs) as the given APTs.
SANS instructors and Teaching Assistants (TAs) play the part of blue team coaches and red team / OPFOR operators, creating a highly realistic environment that can measure a blue team's abilities, the capabilities of their tools and communications, and the effectiveness of their TTPs. Additionally, the Cyber STX can take red teamer skills to the next level. SANS offers the Cyber STX on-site for private events, virtually in a cloud-based environment, or in a mixed mode with participants both local and remote. Cyber STX can include both Information Technology (IT) and Operations Technology (OT) infrastructures, depending on the specific environments participants are called on to protect. From an OT perspective, SANS runs Cyber STX missions with Industrial Control System (ICS) devices for power distribution, power generation, water refinement, port crane operations, manufacturing systems, and more.
Characteristics of Cyber STX
Live fire red-on-blue engagement lasting a week
Custom, detailed campaign utilizing the TTPs and IOCs of one or more specific Advanced Persistent Threats
SANS instructors act as blue team coaches, red teamers and coaches, and white cell organizers
Daily shot validation emphasizing lessons learned and planning for subsequent days
After Action Review on final day
IT and OT environments, with the amount of OT and types of ICS infrastructures determined based on participants' job needs
Run anywhere, with local participants, remote participants, or mixed mode
Ideal for teams of 30 to 100+ participants
Blue team can utilize their own tools or a set of SANS recommended tools
Who should participate?
Military groups seeking in-depth training and validation
Cyber Protection Teams
Government agencies with responsibilities for defending critical systems
Large private industry organizations protecting complex infrastructure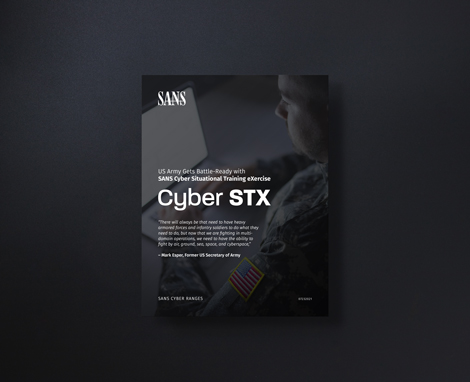 Case Study
Learn how the US Army gets battle-ready with SANS Cyber Situational Training eXercise (Cyber STX). 
Cyber STX in Action
Hear from cyber range creators Ed Skoudis and Josh Wright about how the Cyber STX red-on-blue exercises were used to simulate multiple attacks on water, transportation, and other infrastructure systems at a Muscatatuck Urban Training Complex training event in this video.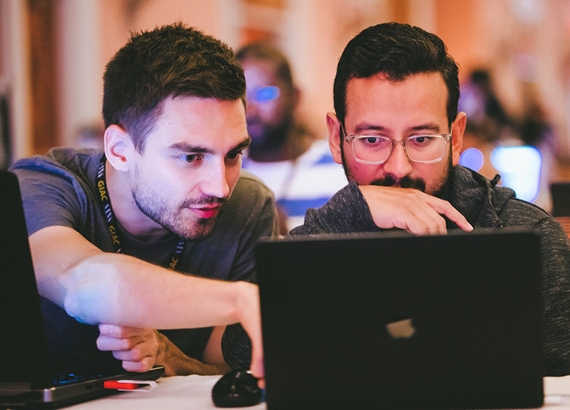 Cyber STX for Your Team
Build a Cyber STX experience that meets your team's training needs. SANS will help you to:
Define Learning Objectives
Develop Scorecards
Configure Content & Platform
Reviews
NetWars is challenging for all levels of expertise, has great hints if you get stuck, and promotes continuous education.
Core NetWars was challenging but not frustrating for newbies. This is my first time doing NetWars and it has been a blast.
Having participated in NetWars Continuous and in the NetWars Tournament, I can honestly say that they were the most intellectually challenging and enjoyable tests of technical skills in which I have participated.