Overview
The SANS BootUp CTF is an exciting, fun way to practice cyber security skills in a friendly environment. In this multi-disciplined Capture the Flag system with over 28 exciting content packs, you'll experience a broad survey of engaging challenges to discover your strengths and challenge your limits. In BootUp, participants can earn prizes, play solo or as a team, and participate in interactive chat with other players.
If you're new to cyber security, BootUp is a great place to start -- you'll be surprised at how much you learn as you solve challenges using the integrated hint system.
If you're already a cyber security pro, you'll be surprised at how much fun you have applying your knowledge and picking up some new cool tricks along the way.
Because BootUp is open for multiple hours or even around the clock for multiple days, players can drop in any time during the game, answer a few questions, and then move on, only to come back later during the game when their schedule allows. This approach gives BootUp a casual and relaxed challenge feel. Also, if you get stuck, you can take hints or move on to any other question in the game.
Characteristics of BootUp CTF:
Friendly environment where participants can choose any of the challenges to work on
Runs between 24 and 72 hours with players dropping in any time during the game
A great way to get involved in CTFs
For beginners all the way to seasoned cyber security professionals
Automated hint system if you get stuck
Solo or team play
Who should participate?
People who have never played a Capture the Flag event before
Experienced CTF participants looking for new challenges from a broad survey of cyber security disciplines
Cyber security professionals looking for a fun, casual cyber range experience
Organizations whose teams are not available for a single, time-limited event, but are instead available at different timeframes over the space of a few days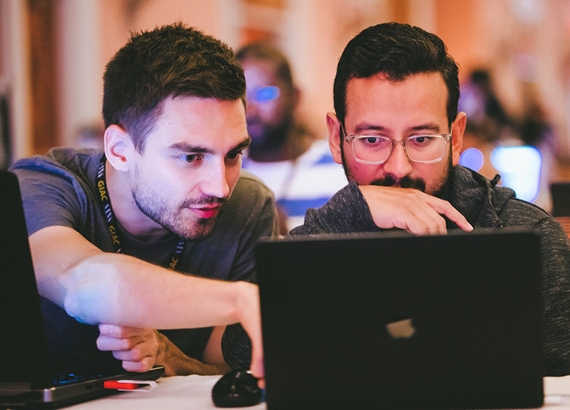 Private Ranges for your Team
Select a private cyber range experience for your team to assess or advance their skills to meet the unique needs of your organization. SANS will help you to:
Define Learning Objectives
Develop Scorecards
Configure Content & Platform
BootUp CTF Schedule
Registration opens the Monday before the range event unless otherwise noted. To register, log into your SANS account and look for the range message at the top of the page.
| Tournament | Dates | Time | Registration |
| --- | --- | --- | --- |
| Global Community CTF: Bootup | Oct. 14-16 | 6 pm EST; open for 48 hours | Beginner and Intermediate tracks are free to the community; Login to your SANS Account and find the registration link on your dashboard. |