Home Schooling for Cyber Professionals Part 2 

Students and instructors share their training routines and tips.
In part 1 of this blog we dived into the online training options available from SANS, some of their features and benefits and how they can fit into your schedule. In part 2, we'll share with you first-hand experiences and tips from our alumni and faculty who've trained online.
SANS instructor and student Taz Wake said, online training offers a lot of flexibility. "It's easier to combine personal life, work and training. I don't have to rely on carrying a laptop around to enjoy the class and I can use my own set-up with multiple monitors." Economical, says instructor Xavier Mertens. "An online training course also saves on travel and accommodation costs."
SANS OnDemand in particular is popular with course participants because it offers the option of re-watching, rewinding or skipping instructional videos. "I rarely get things to sink in first time around, so listening to something more than once helps me to learn", says Kathryn Hedley (student and instructor at SANS). "It's nice to be able to listen to videos at a different speed, to slow down if I really need to pay attention or to speed up if I don't have much time or just want an overview. I also like to be able to jump to each section and not have to do things in the defined order or skip videos I already know."
Students have been very pleased with the fact that the videos of the Live Online training courses are stored for up to four months, this allows you to easily refer back to a specific section that you would like to listen to again.
More students and instructors have shared some ideas and advice based on their own experience to get the most out of an online SANS training course. Here are 6 tips to take on board when training online with SANS: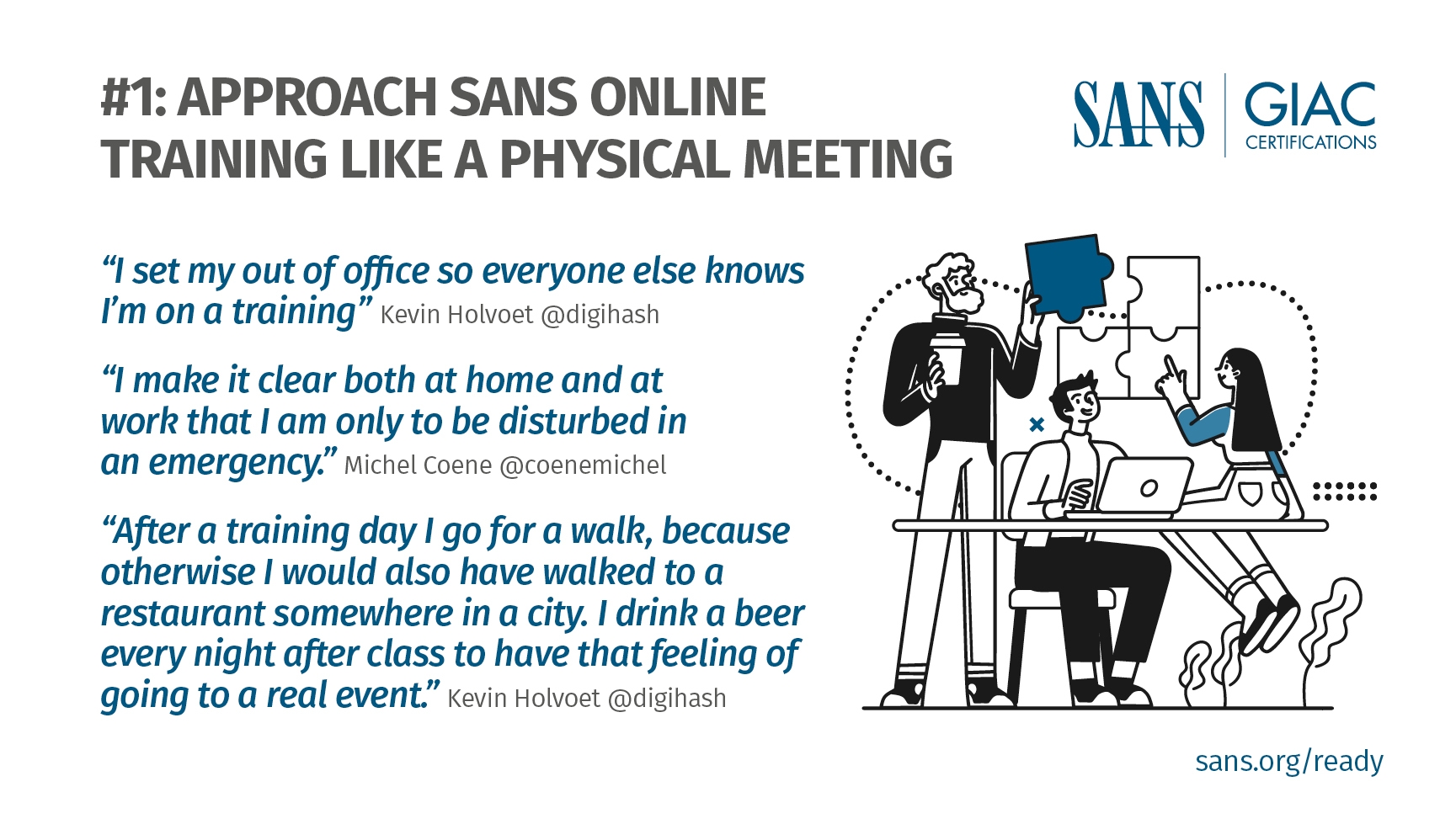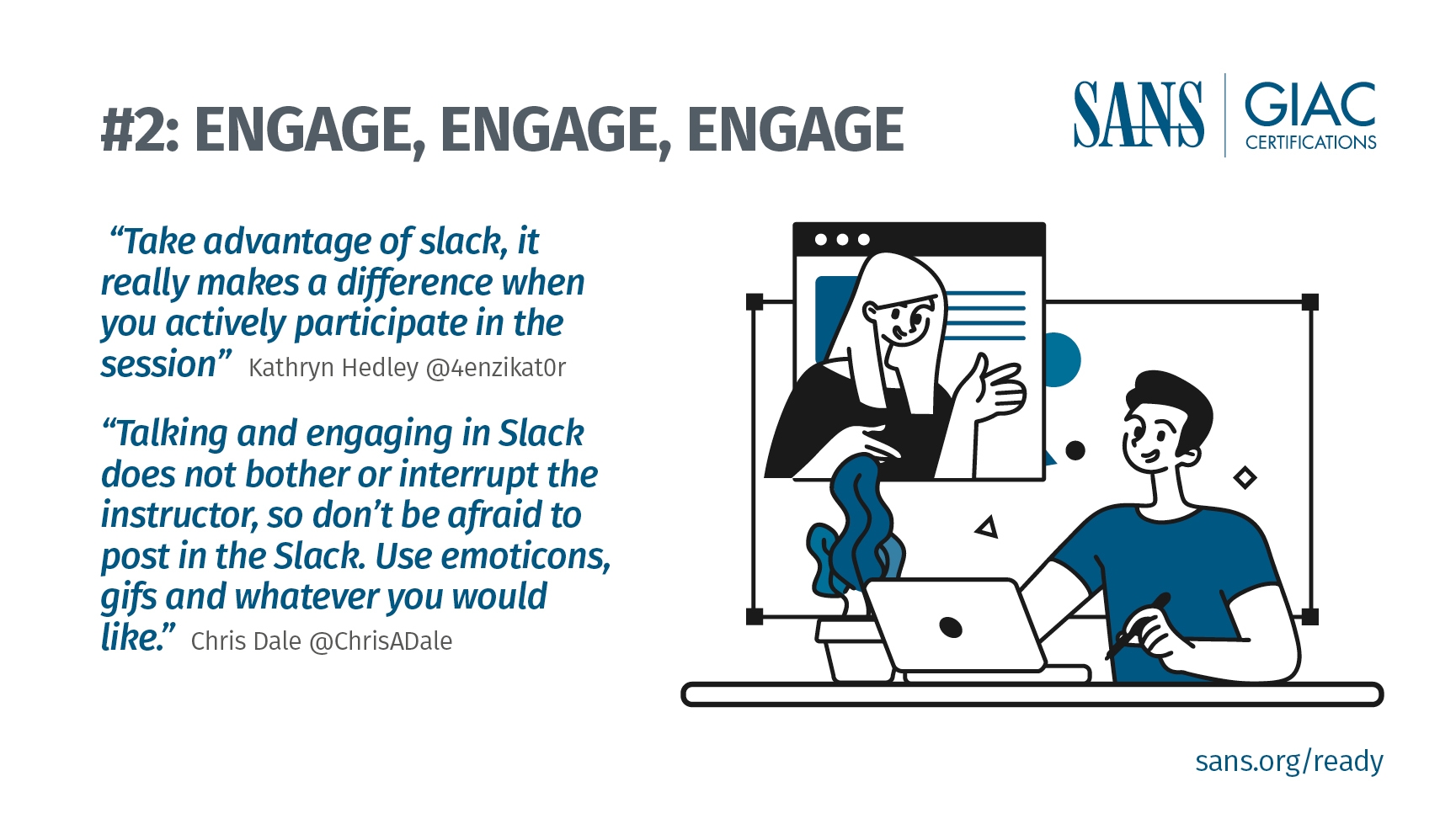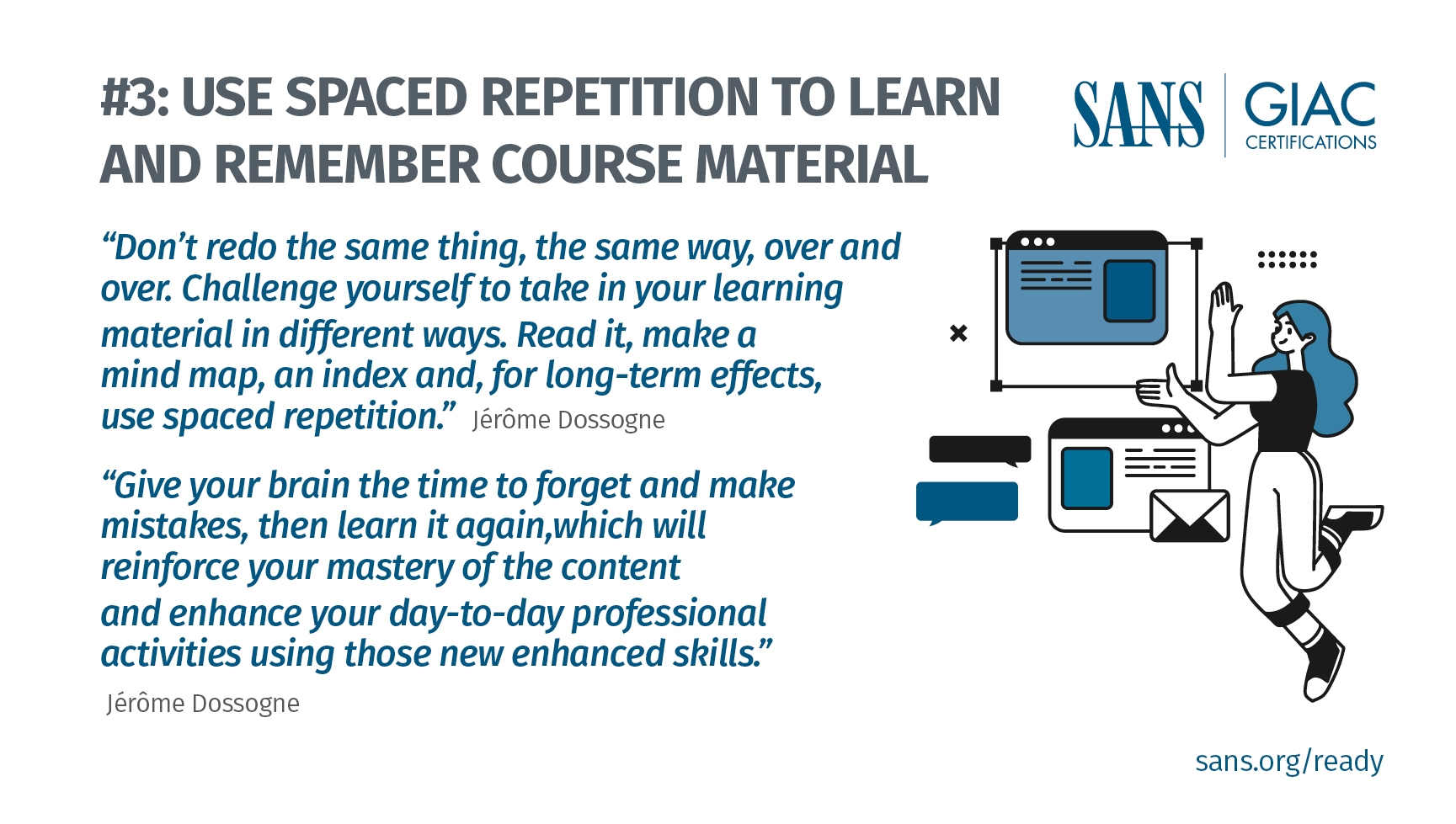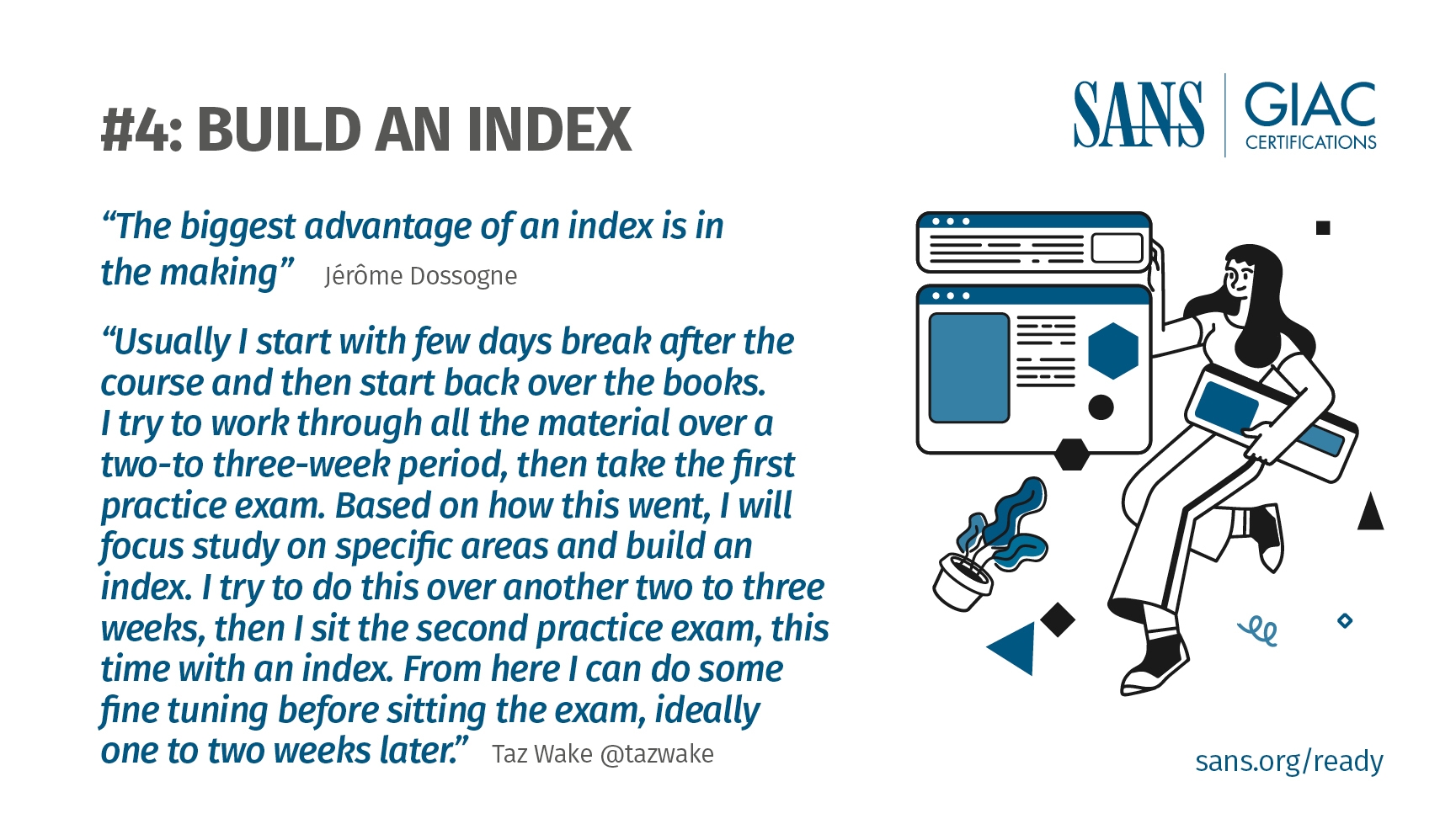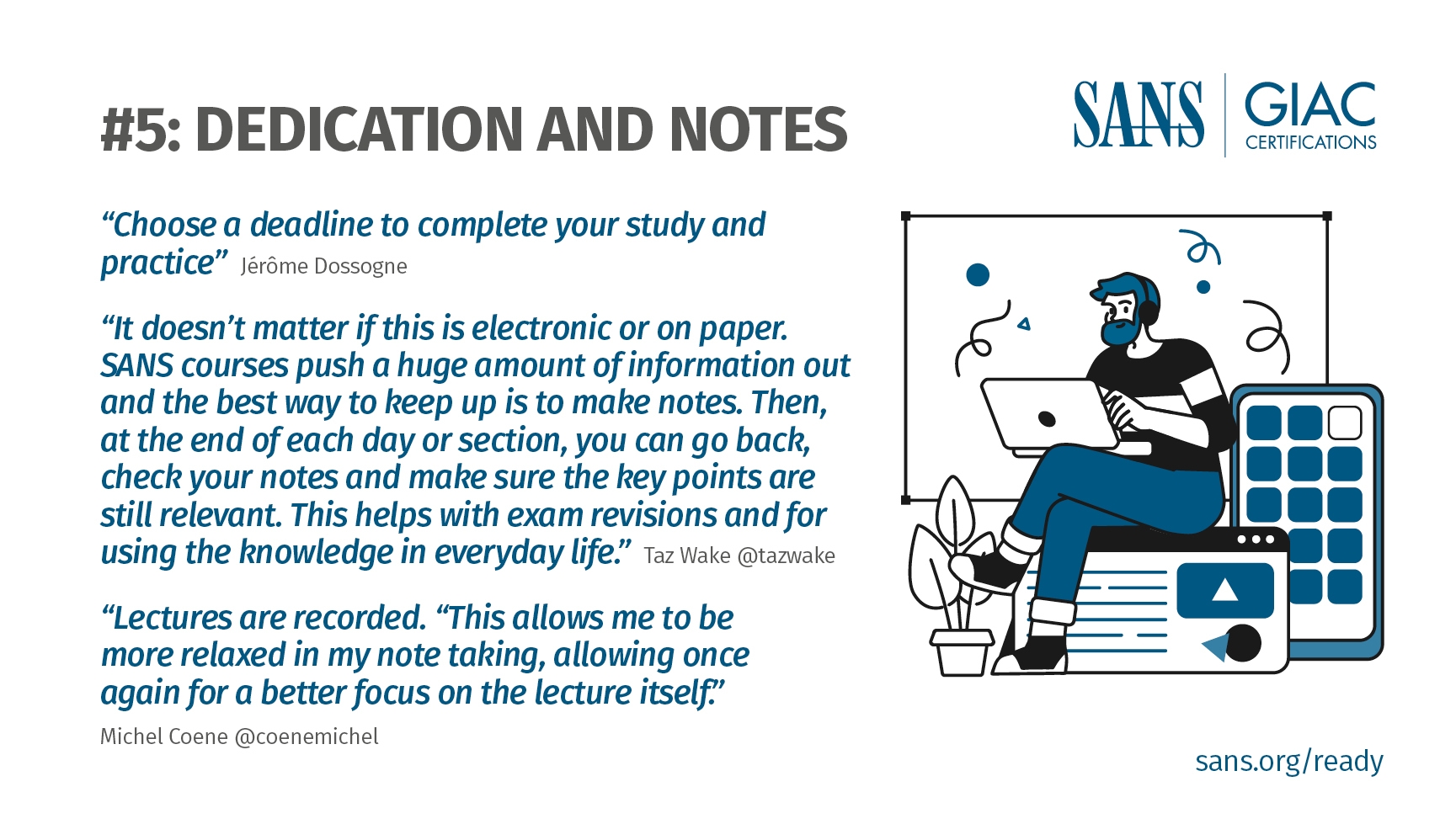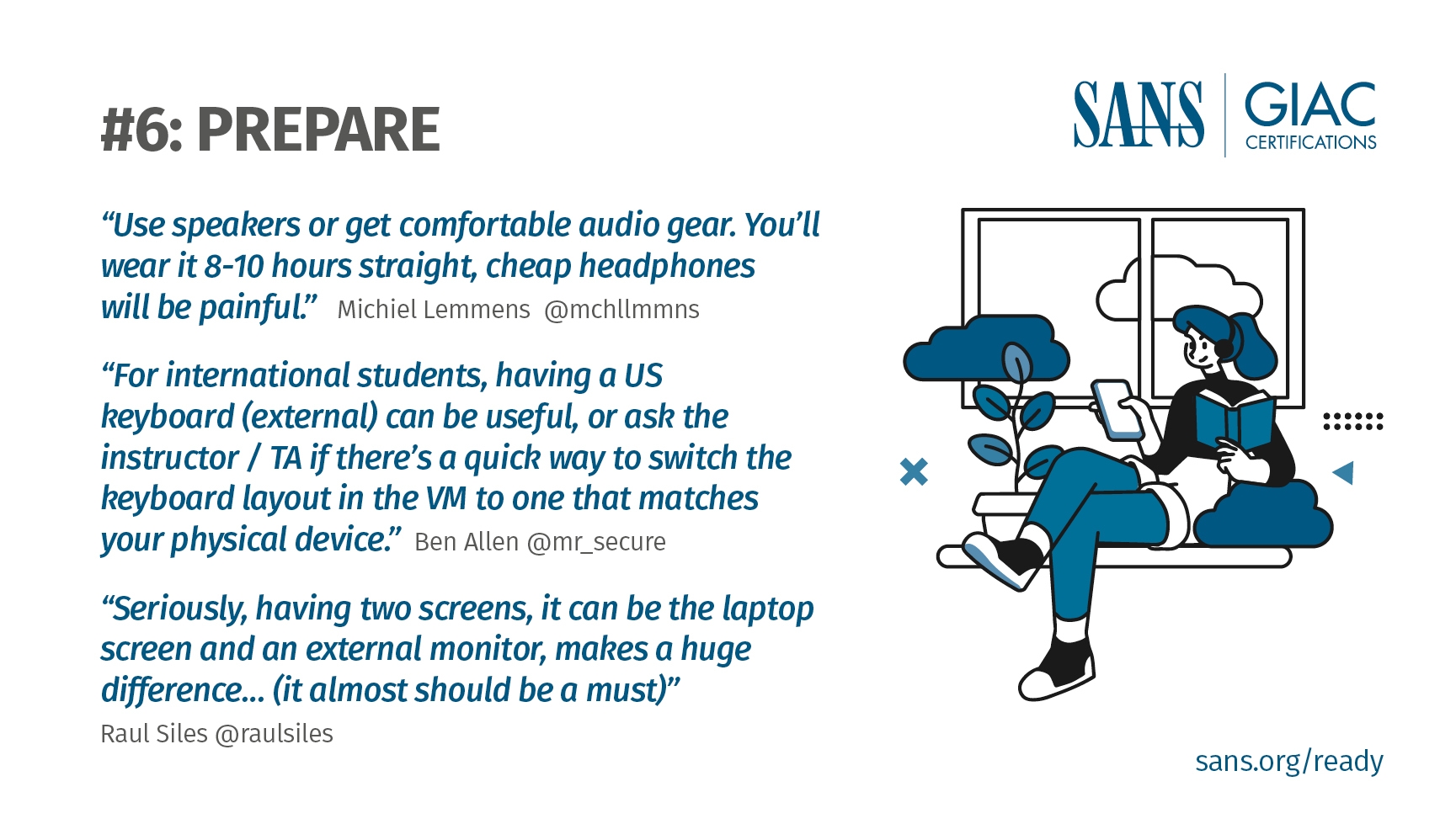 We hope you've found these training tips helpful! Training and exam preparation are personal experiences and we're sure there are hundreds of ways our students make online training work for them. Did we miss something in your view? If you have a tip or a training routine, you'd like to share with the community we'd love to hear from you. Email emea-marketing@sans.org or tag us on Twitter and use the hashtag #SANSAlumni within your post.