The coronavirus put unprecedented pressure on our shoulders last year, causing stress fractures to emerge beneath our feet as we were challenged in entirely new ways to keep all the balls in the air — work, housework, home-schooling… sanity. But it was not all doom and gloom. The restrictions brought on by the pandemic helped create an environment that allowed digitization to thrive, presenting opportunities and stoking adoption of technology that might otherwise have been years away.
SANS is renowned for its in-person training events, through which cyber professionals from all over the world are brought together for a few days to learn from and with one another. SANS In-Person training was brought to a halt, too, when coronavirus reared its ugly head, but not for long. With Online Training options — SANS OnDemand and Live Online — courses quickly resumed, albeit in a slightly different format, but with added benefits.
SANS offers a breadth of cybersecurity training courses that feature live interaction with human trainers that go hand in hand with many certifications from GIAC, who also responded to the pandemic by offering remote proctoring options and enabling students to continue to advance their career by earning prestigious GIAC certifications that employers continue to demand.
Now a year later, we are finally bringing In-Person training back to select locations starting in July. However, we realize that there are a wide range of preferences on how students want to train. For this reason, SANS will continue to offer Online training formats, outlined below, to provide ultimate flexibility and training to suit everyone's individual needs and comfort levels.
SANS Online Training Formats
Live Online – Live, interactive streaming sessions with your instructor, offered globally in one- or two-week options
OnDemand – Self-paced training with four months of 24/7 access to your course in the SANS OnDemand platform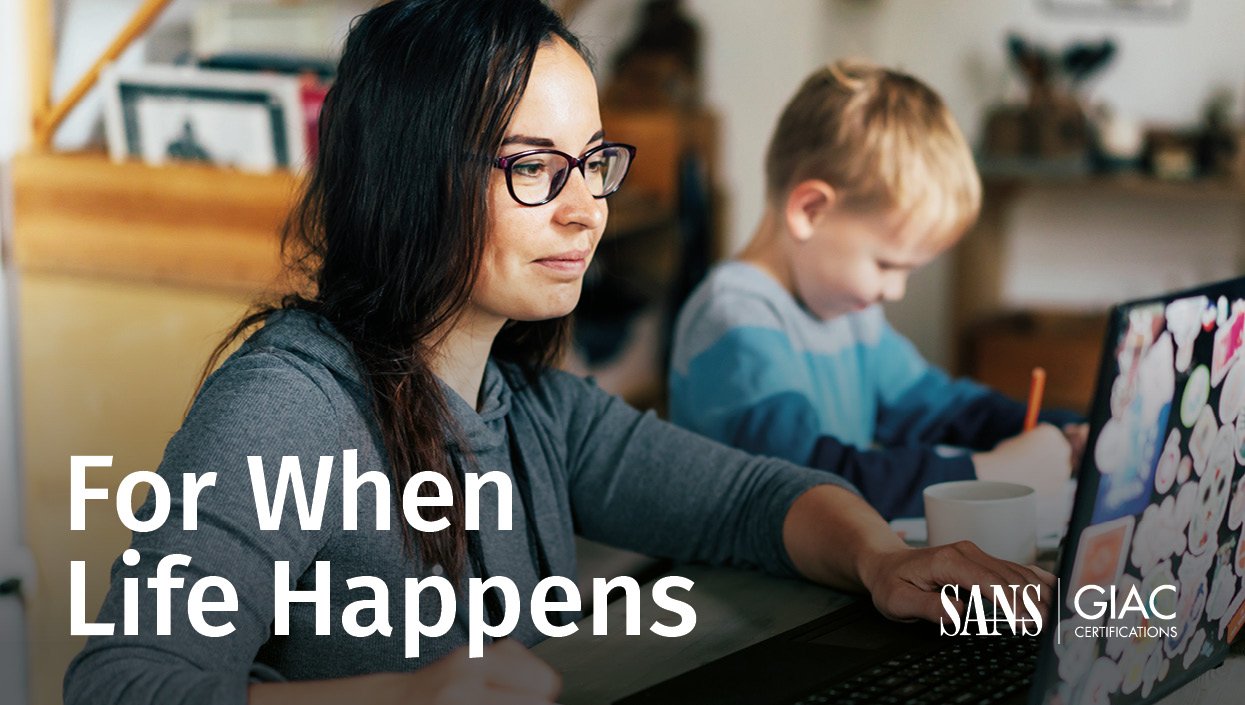 SANS Live Online focuses on the interactive element of cybersecurity training, with sessions running completely live, with hands-on virtual lab environments and networking via the dedicated Slack channels that exist for each course. Most importantly, Live Online sessions are all focused around the presence of a real, live SANS instructor possessing core knowledge of your study area, who can interact personally with students in real-time. SANS has designed these Live Online courses to be flexible and fit around our unpredictable home-working calendars. With courses available for completion in one- or two-week schedules, plus four months of included access to the archived course materials, and even an extended archive of your classes in MP4 format, you can supplement your working experience beyond the live sessions with this panoply of extra resources.
Live Online courses range from basic introductions to cybersecurity, security operations, and analysis concepts, all the way to the other end of the spectrum with specialist training in areas such as securing Windows PowerShell, tactical analytics with SIEM, and advanced penetration testing.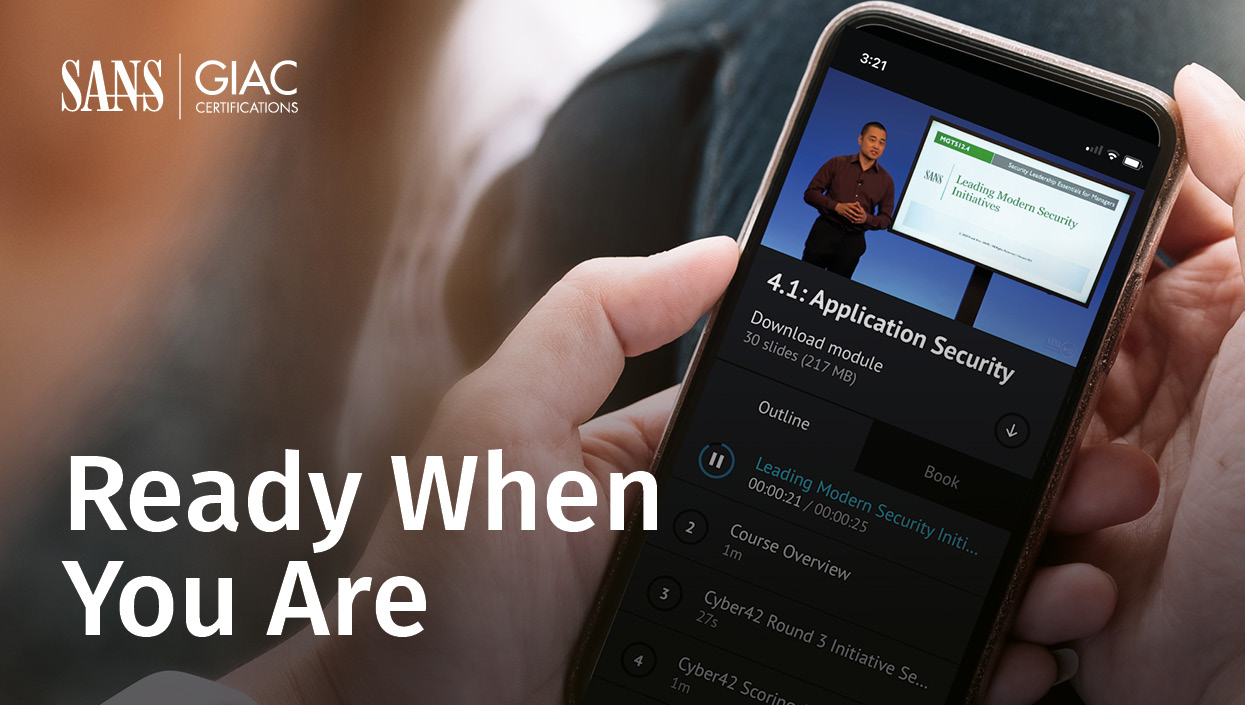 With all that said, sometimes the demands of a day job means that it's too challenging to fit live training into your schedule—that's why SANS also offers an OnDemand training format. This highly flexible option is available for 55 of SANS' cybersecurity training courses, all of which are taught using recorded instruction from world-class instructors, along with hands-on labs and exercises. But you're not left entirely on your own with the OnDemand format—you'll also get the ability to live chat with GIAC-certified subject matter experts.
SANS has been delivering security training on an on-demand basis for many years now, giving both seasoned and newbie security professionals a way to get the training they want at a time and a pace that works for them. Adding another layer of flexibility, there's now a SANS OnDemand app for iOS or Android, so you really can access content wherever as well as whenever you want. And with the ability to download content—as well as rewind and replay and pickup on another device—you can even study when Wi-Fi or wireless is less than optimal… with a little planning, of course.
SANS continues to add new courses to the OnDemand format. You can check out the most recently added courses here. Once you find the right training for you and register for a SANS OnDemand course, you've got four months to complete it, with quizzes provided throughout the syllabus to help you benchmark your progress.
With attacks and cyber events dramatically on the rise, it's never been more important for cybersecurity professionals to stay vigilant and up to date on the latest defence techniques. With these Online training options, you can ensure you get the training you need from the comfort of your own home.