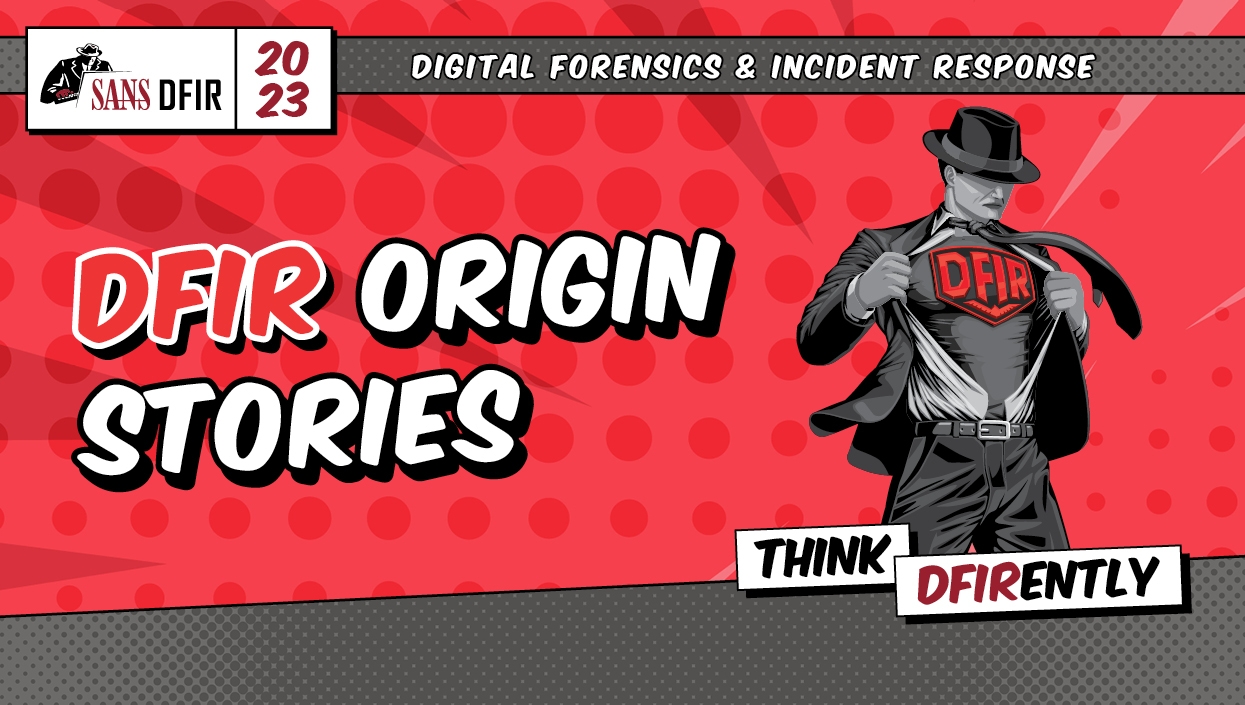 Configuring Where to Start
Starting a post-grad job but missing that spark to motivate you every day? For Kathryn (Kat) Hedley to find her spark, she knew a career shift was bound to happen soon. Digital Forensics and Incident Response (DFIR) called to her as soon as she first entered the workforce. After earning her Bachelor of Science in Information Systems, she started her first cyber job as a developer at LogicaCMG, working on Galileo, a novel encrypted satellite navigation system. However, as time went on, she found herself intrigued by forensics and drawn to DFIR. She decided to get started on her proactive new journey.
Developer by day, grad student by night, Kat was diving into DFIR while she pursued her Master of Science in Computer Forensics. When an opportunity for a DFIR role presented itself, she went all-in, aided by having the fundamentals already in her back pocket. She was a quick learner and kept up with technology changes, including the rapid acceleration in web and smartphone apps. She was hooked and continued down the cyber defense path.
Kat dug deeper into Windows, as the prevalence of users was much higher than other operating systems around the mid-2000s. It became a game of probability. The more users there were, the more viruses, malware, and threats to fight. With more investigations coming down the line, she started to figure out what she liked and what she wanted to focus on. The field was rapidly advancing, and so was Kat. She opted to get additional digital forensic certifications to stay involved in the cybersecurity ecosystem and community of experts.
Just six years after completing her master's degree in computer forensics, Kat opened a digital forensics consulting company in 2016, where she provided digital forensics services to clients! As Kat advised individuals and small companies on their digital security needs, she started to fall in love with teaching. In her SANS courses she teaches today, she provides tips, tools, and case studies to her students. Kat is a firm believer in the hands-on, learning-by-doing theory of education. She strives to help her students grasp the subject matter and feel confident to maneuver this digital playground.
Finding Your Focus
Some areas in the DFIR field, including compliance, memory forensics, malware analysis, and others, all stem from the basics. Hypothetically, you can step into almost any Information Security (Infosec) role with the right foundation. DFIR specializes in analyzing, resolving, and investigating cyber security incidents, thus providing a blueprint to mitigate digital threats. This is the basis of cyber defense; you will come across a multitude of real-life situations and learn how to discover viable, effective solutions.
While Kat primarily conducted data analysis for computers and laptops, mobile computing – including smartphones and tablets – was evolving and becoming more accessible. She adapted and learned about smartphone analysis. Her passion for DFIR started to focus more on the defense side, as she would investigate malware within networks and on systems. As she discovered investigative techniques to search for evidence within system memory, as well as various types of storage and different operating systems, Kat found her sweet spot in Windows.
"Understanding different specializations broadens overall knowledge", Kat said. She suggests dipping into each sub-field in DFIR to see what niche will captivate you. Kat's niche was Windows operating systems (OS) and artifacts analysis.
This field explores a variety of specializations, so learning the basics comes in handy. Kat recommends getting involved by joining and participating in social media groups (e.g., on LinkedIn, Twitter), reading DFIR-focused blogs, listening to podcasts, even taking an intro course such as FOR308: Digital Forensics Essentials. Staying connected with likeminded people helps motivate and provide reassurance as you navigate a new career path.
Balance in a Fast-Paced Life
It can be overwhelming to jump into a new career path, but the DFIR community is so welcoming that it makes it easy, Kat says. With the search engine giants today and an extensive number of results, you can find a way to connect with Infosec people who are also interested in a similar hobby or activity. For Kat it was fitness.
Recollecting back to Kat's adolescence as a professional figure skater with a love for sport, she knew she had to stay active during an otherwise stagnant work week. Kat entered her career with athletic energy and found a way to combine her personal passion with her professional tasks. She found an inclusive, online community to support her fitness goals and network with other DFIR professionals.
Since 2019, Kat has been an avid #DFIRFit-er! #DFIRFit is "for people in DFIR to come together and encourage each other to move away from their desks and get moving," Kat explains. This Twitter hashtag, first created by Stacey Randolph, sparked a DFIR-fitness fusion movement. She felt with the stresses of life, that exercise was her way to take a break from the workday and recharge. She also felt that sense of community and support from colleagues she met in-person for runs or through social groups and conversations. Being part of such a welcoming and inclusive online community can help with any transition.
A Career Change Can Happen at Any Time
Like Kat, a career shift into DFIR can happen at any time. As her path in DFIR started to take shape, she looked at other ways to develop her skills. She started teaching DFIR courses at SANS purely because her passion for investigation and protecting the cyberspace was ingrained in her core aspirations. Now Kat Hedley teaches two essential SANS courses in Digital Forensics — FOR308 and FOR500) — with the latter focusing on Windows OS Forensics.
As an instructor, Kat encourages her students to ask questions, investigate further, and go the distance in research. Whether you are a Windows, Linux, or Apple user, having the foundational skills in DFIR to protect yourself is just as valuable as selecting a career to protect others. The scope is just greater.
Kat knew what she wanted as soon as she got a taste for DFIR. Forensics is especially relevant today, with the growing frequency of data breaches and ransomware. Desktop and mobile operating systems are increasingly attractive targets for hackers and malicious activity. The Infosec industry, and specifically the DFIR space, has become even more critical. From protecting personal and sensitive information to investigating recent hacker data, a career in Digital Forensics and Incident Response sets you up with the essentials for real-life cyber threats and how to live a digitally safer life in a such a fast-paced world. If you are looking to satisfy that detective inclination and want to learn how attack vectors operate and infiltrate systems, then a career shift into DFIR may be just the thing for you.