On August 3-4, thousands from around the globe tuned in for the SANS Security Awareness Summit.
We invited Ashton Rodenhiser of Mind's Eye Creative to create graphic recordings of our Summit presentations. If you missed a talk or are looking to view the Summit through a visual lens, take a look at the recordings below.
In addition to graphic recordings, PDFs of Summit presentations will be made available on the SANS Summit Archives page (SANS account required) and videos will be posted to YouTube over the next several months.
*If you registered for the Summit, video recordings are available on your Summit Access page in your SANS Portal.


Keynote - Great Scott! Jumping the Security Awareness S-Curve
Amanda Fennell,
CSO & CIO, Relativity
Embracing a "Behavior First" Mindset: How to Influence Behavior in Security Awareness
Cassie Clark, Security Awareness Lead Engineer, Brex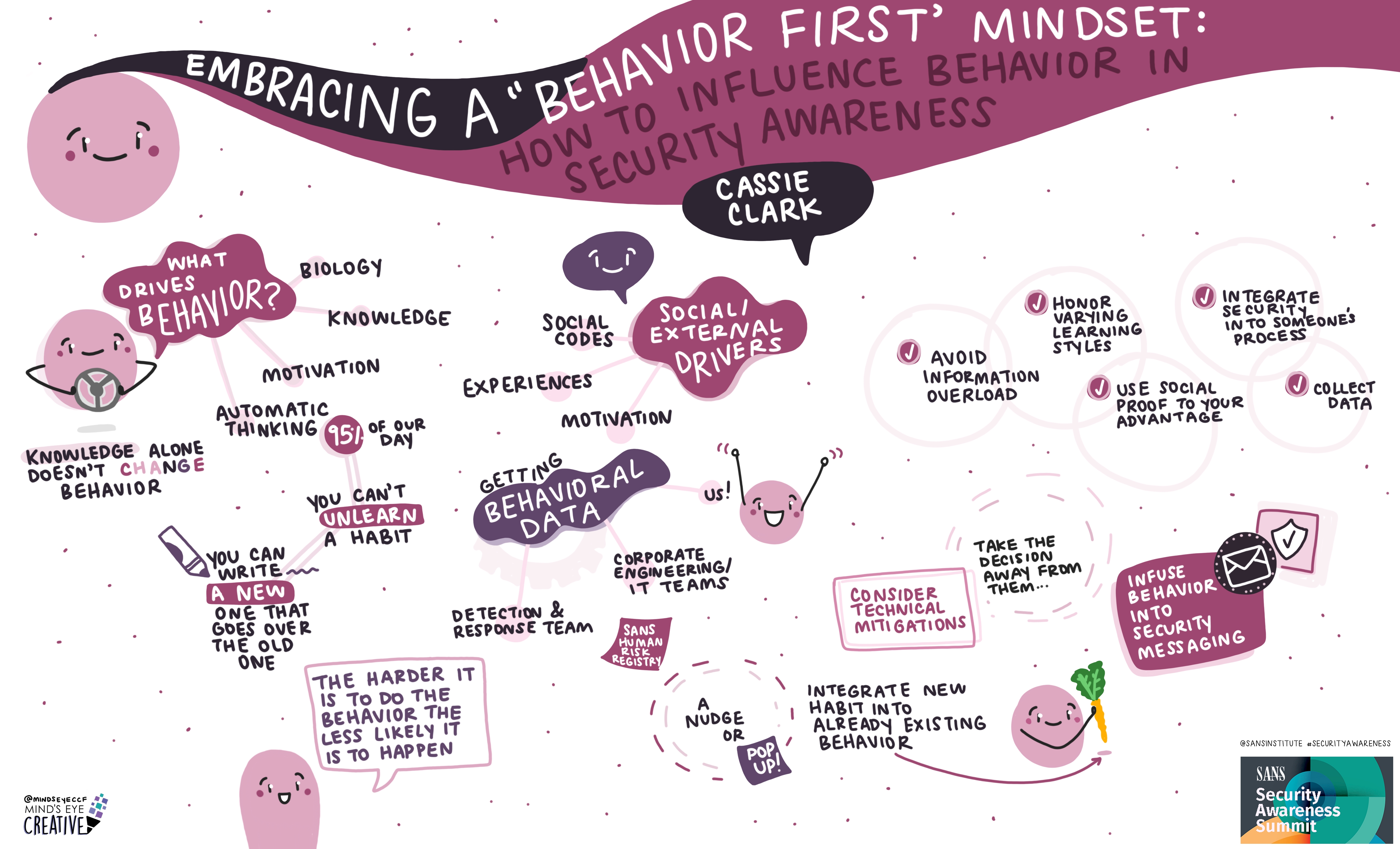 Shall We Play a Game? | Arcade-Worthy Games Using Office365
Nandita Bery,
Director, Security Awareness & Training, Equinix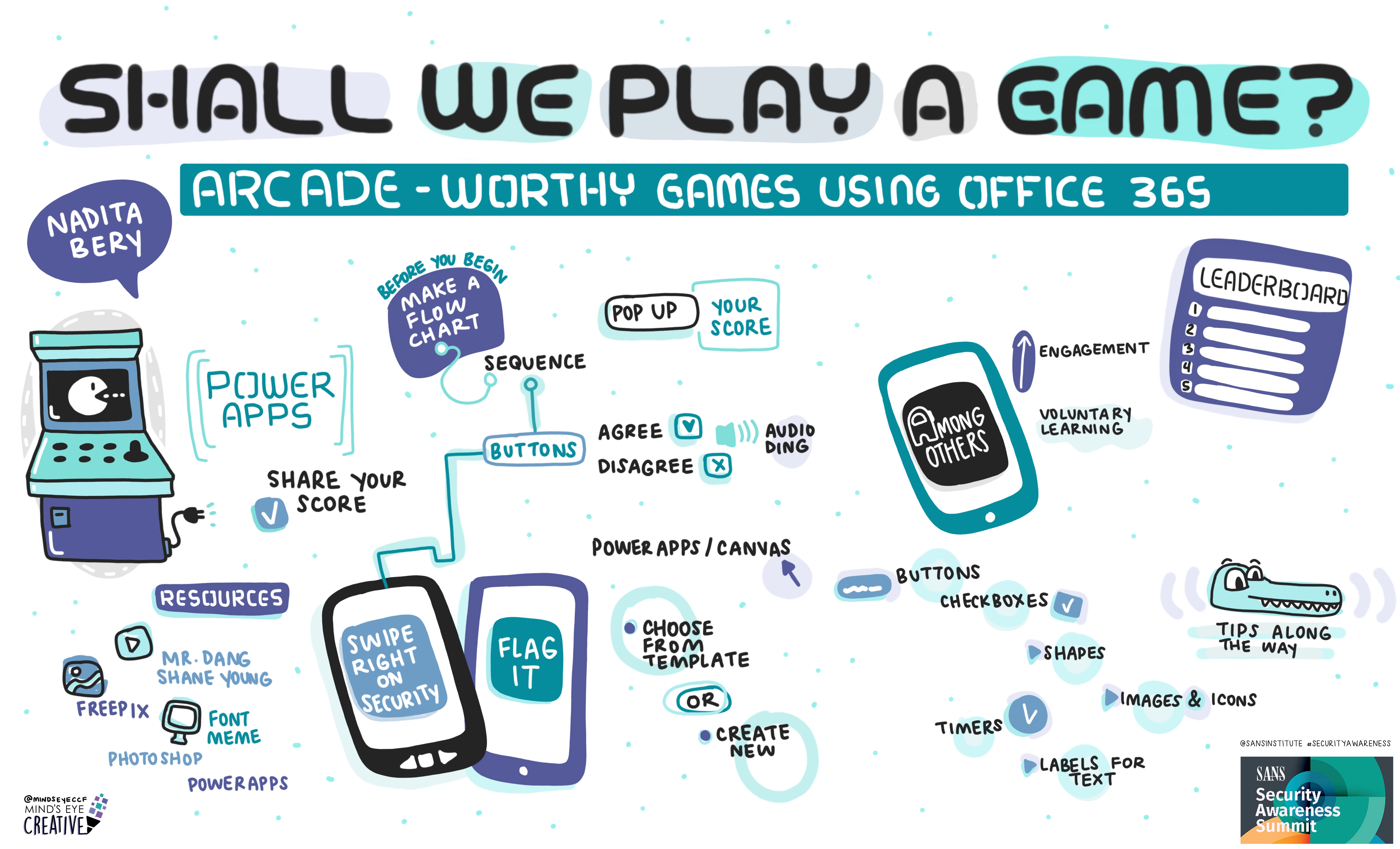 Adventures in Phishing: Using Email Risk Ratings to Lower Risky Phishing Behavior
Cathy Click,
National and Global Campaigns for FedEx information security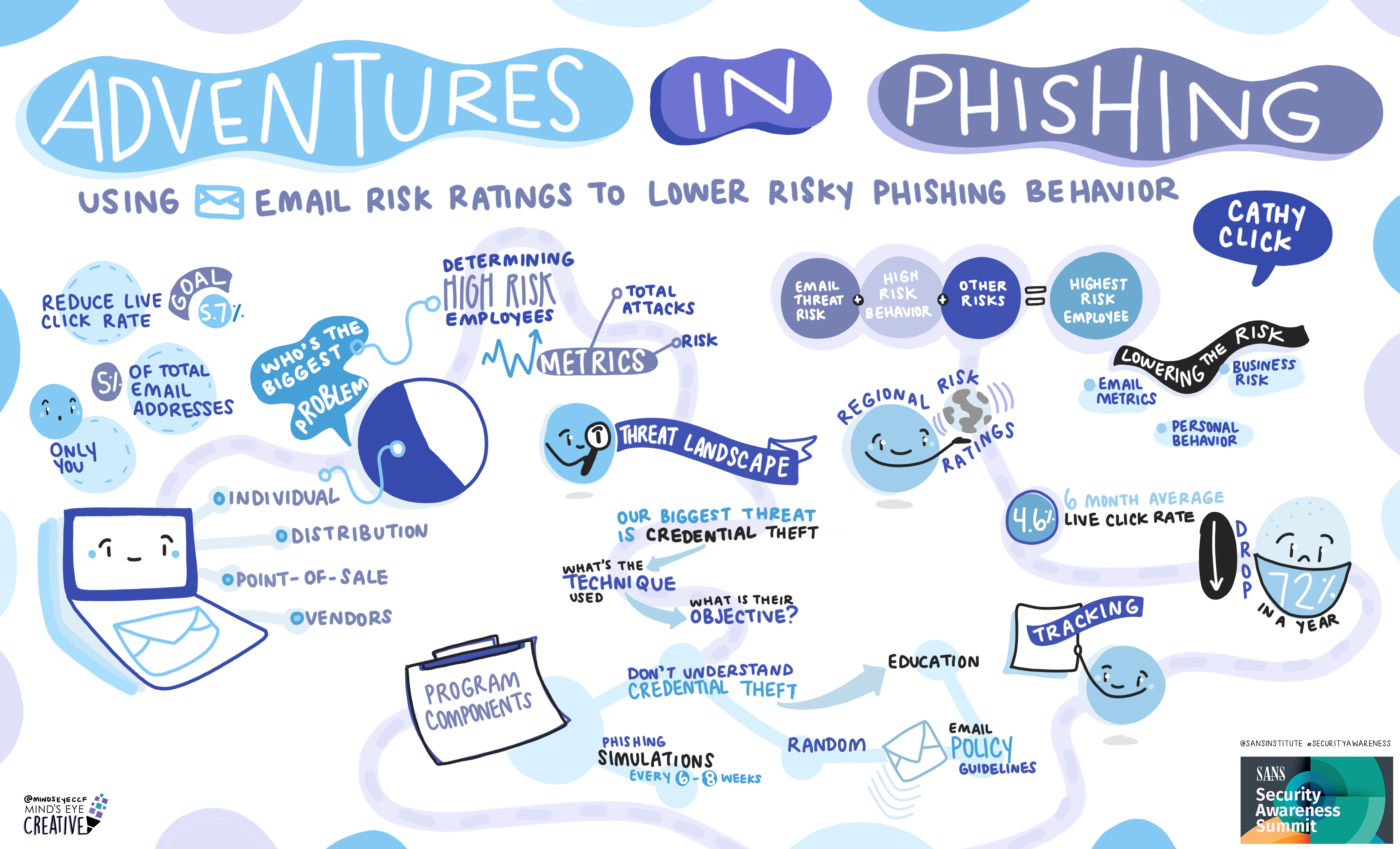 All Change, Please! Security Behaviors in the Context of Today's Risks, Threats, and Vulnerabilities
Oz Alashe,
CEO and Founder, CybSafe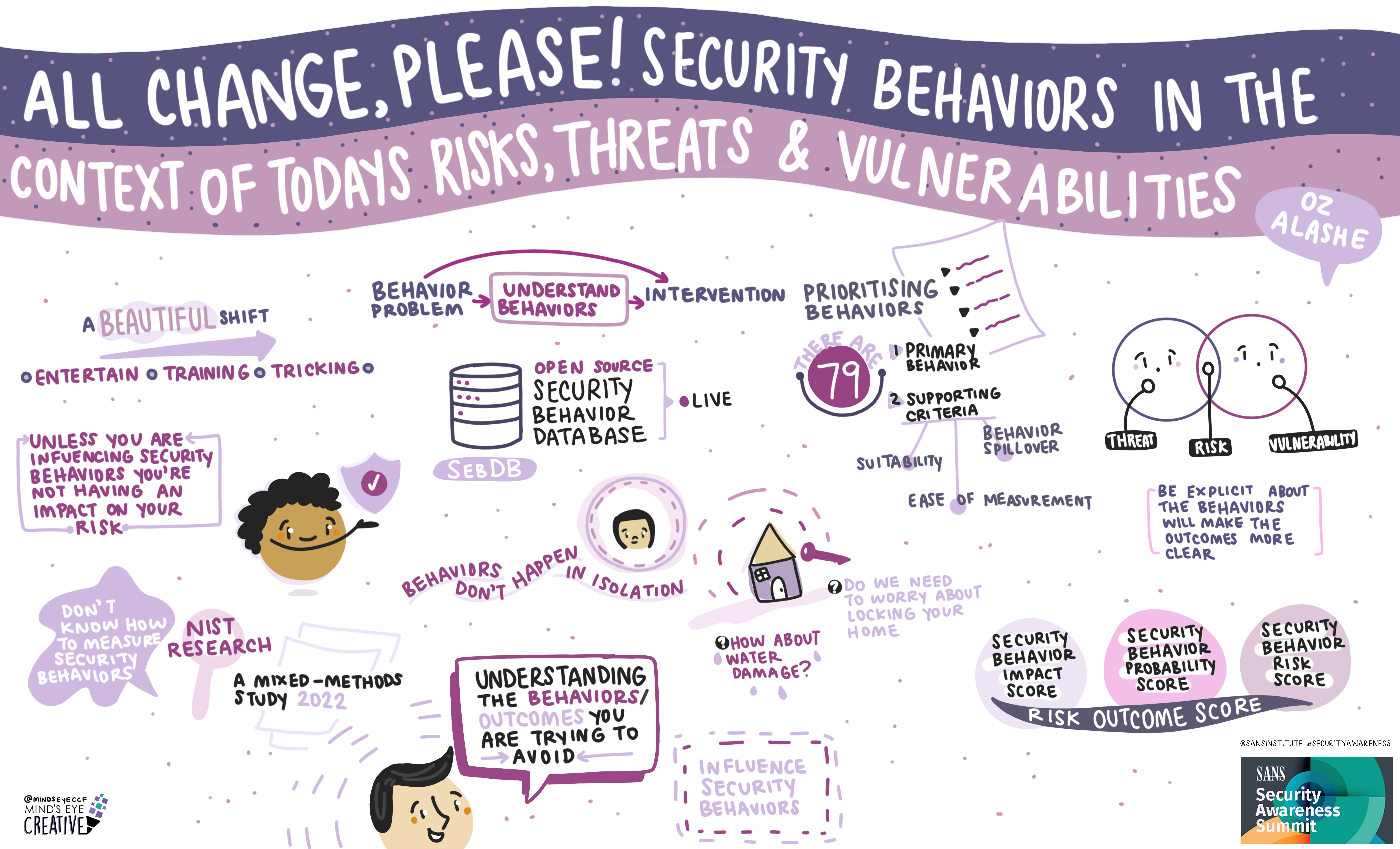 A Trip to the Metaverse: Can Virtual Reality Training Help Your Employees Behave More Securely?
Dana Trudeau,
Information Security Innovation Lead for Mobile & Extended Reality (XR), Accenture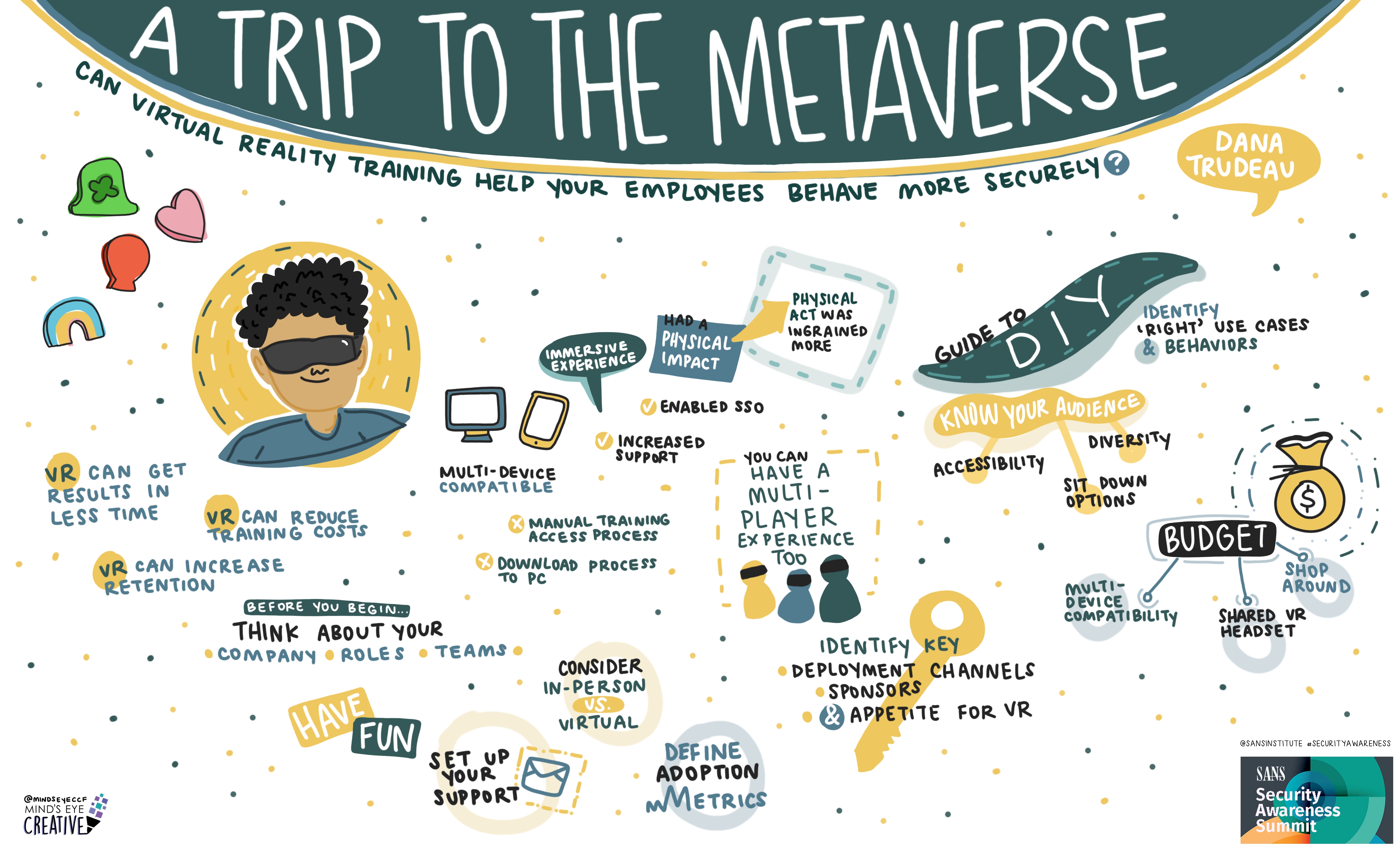 Are Your Users Getting Swindled?
Tonia Dudley, Strategic Advisor, Cofense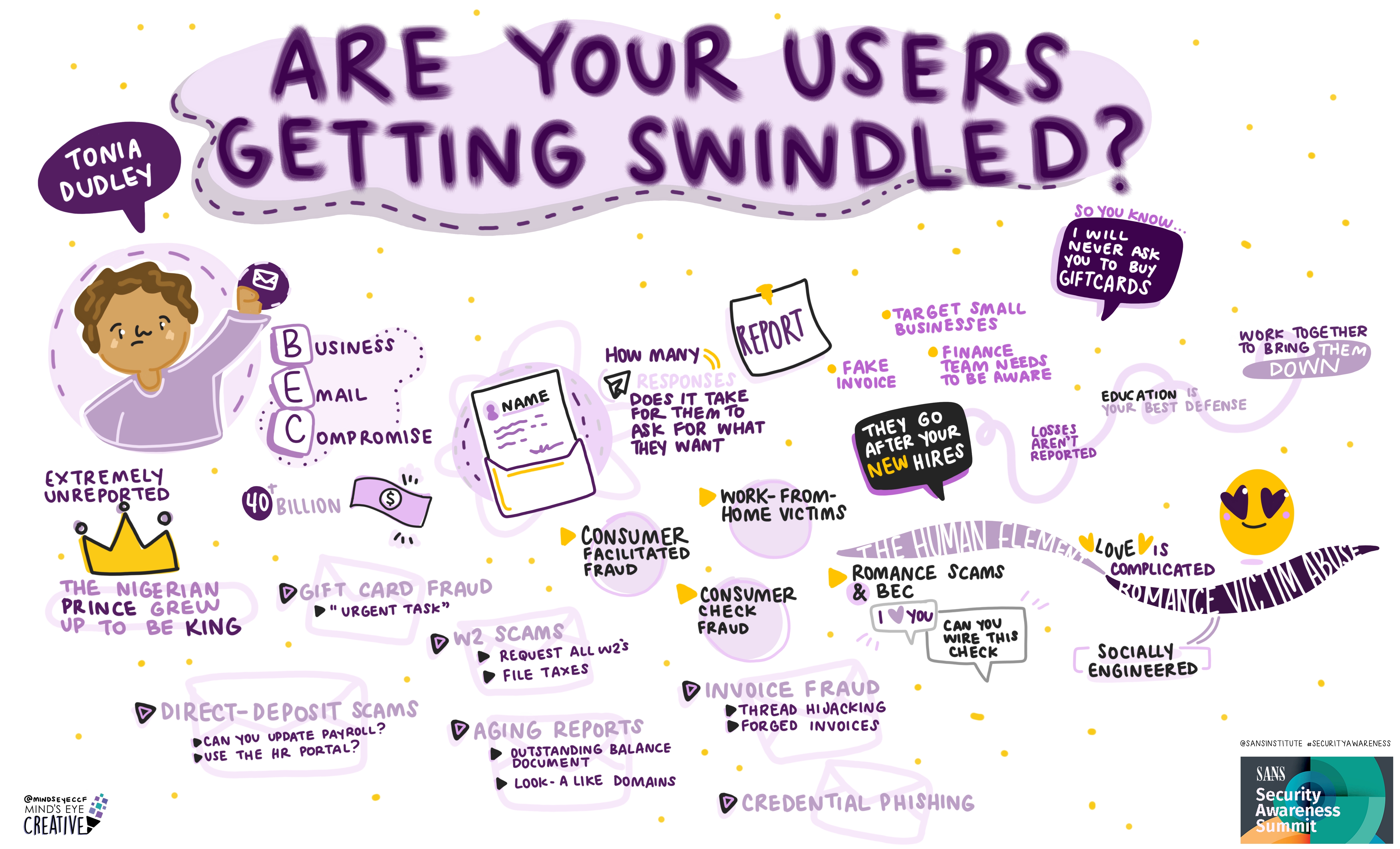 It's Easy to Stay Safe Online
Lisa Plaggemier,
Interim Executive Director, National Cybersecurity Alliance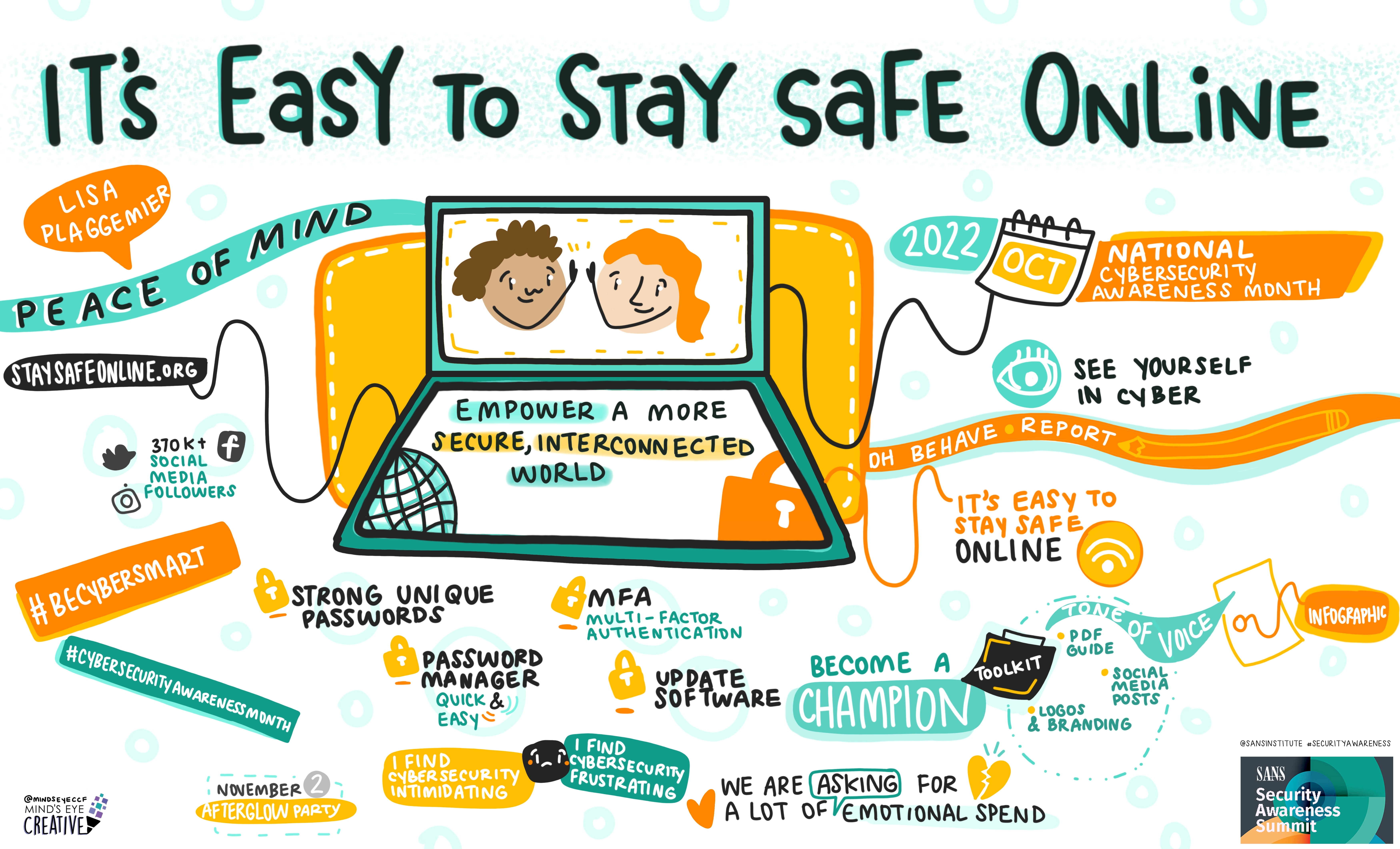 Metrics of Enterprise Security Culture Change
Shelly Epps,
Director of Security Program Management; Lead for Security Outreach and Education, Duke Health
Gaylynn Fassler,
Information Security Analyst, Duke Health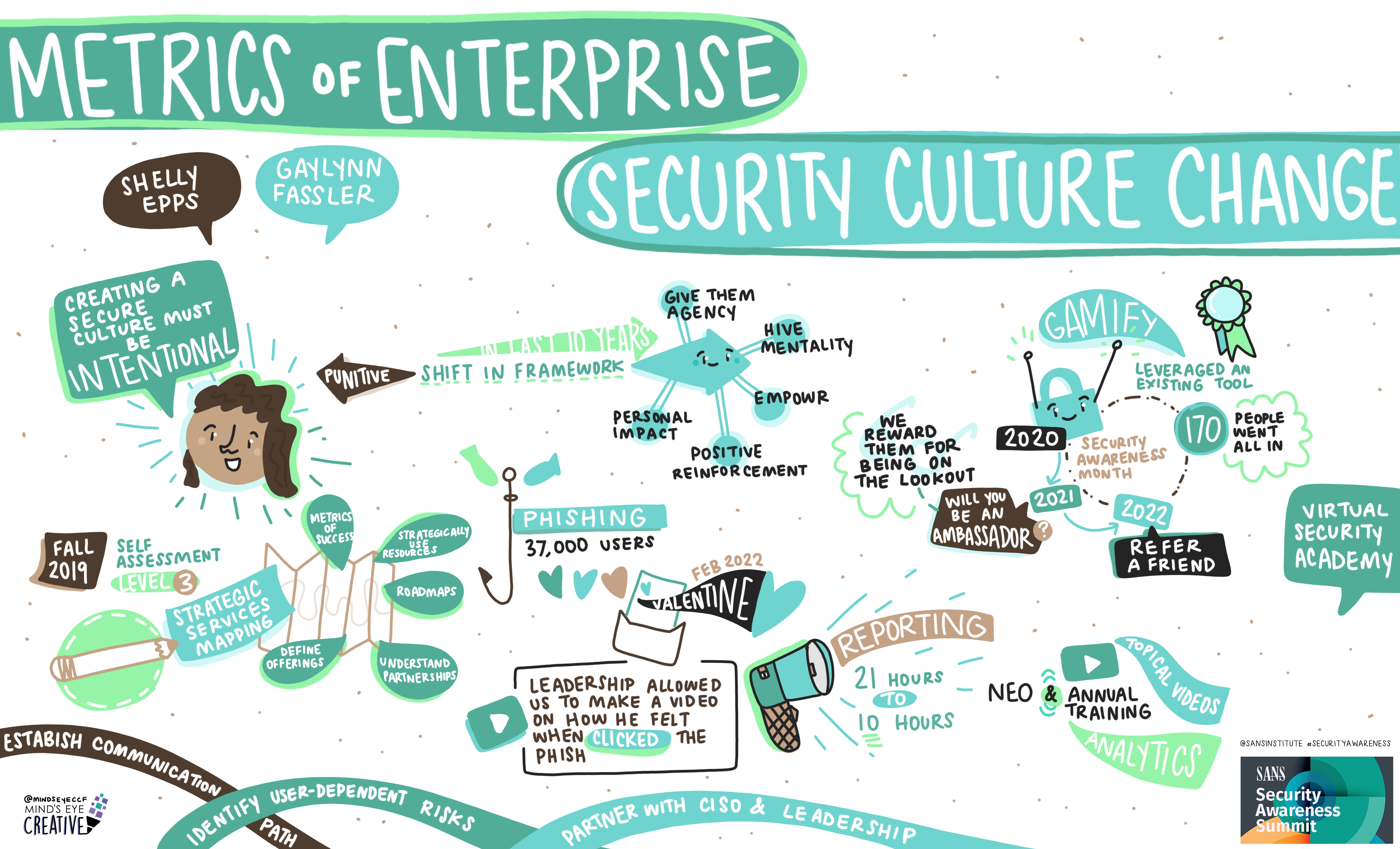 What UX/UI Taught Me About Improving Security Awareness
Jeremy Treadwell,
CXO, Treadwell Agency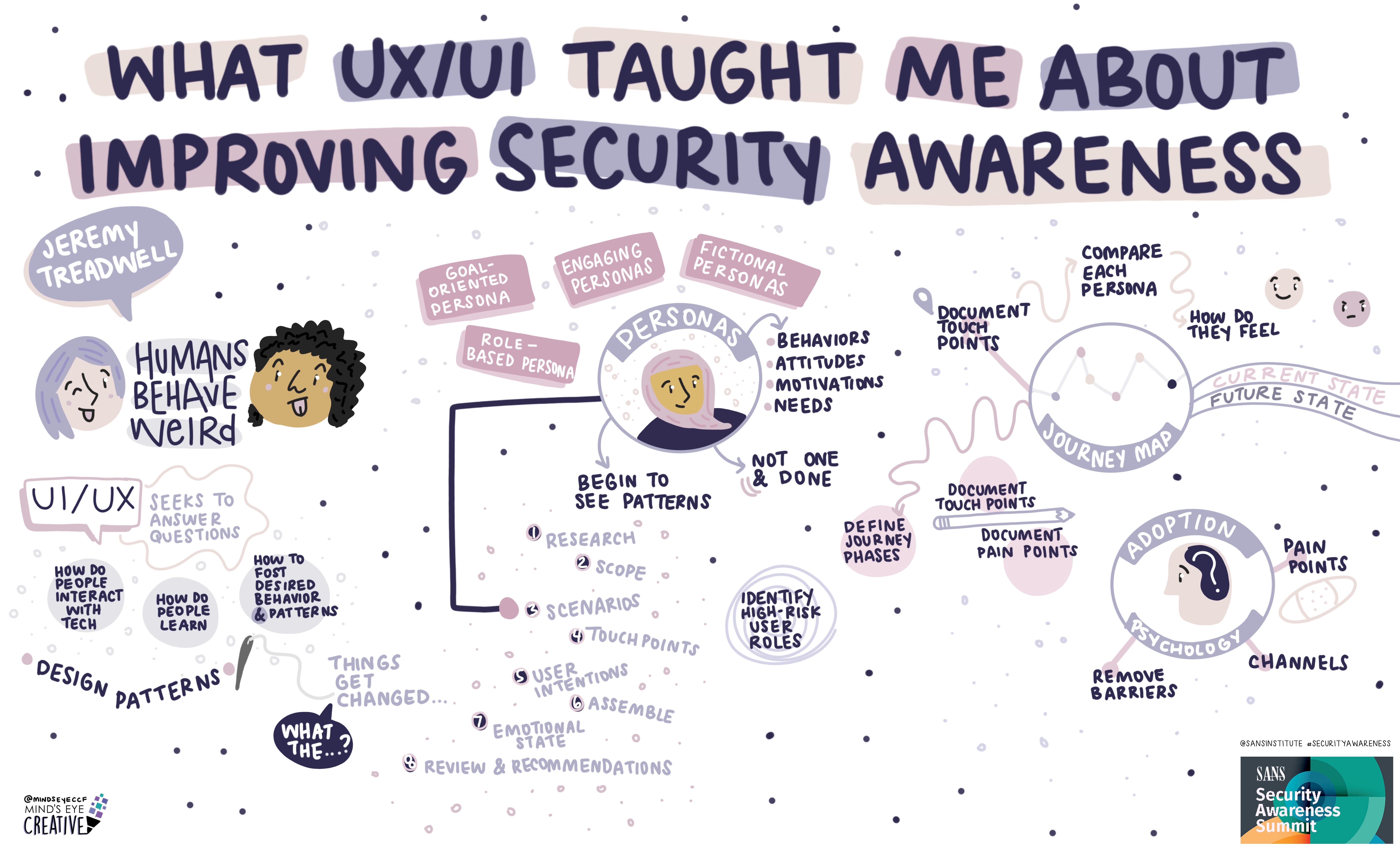 The Metrics: We Are the Champions
Sarah Janes,
Director, Layer 8 Ltd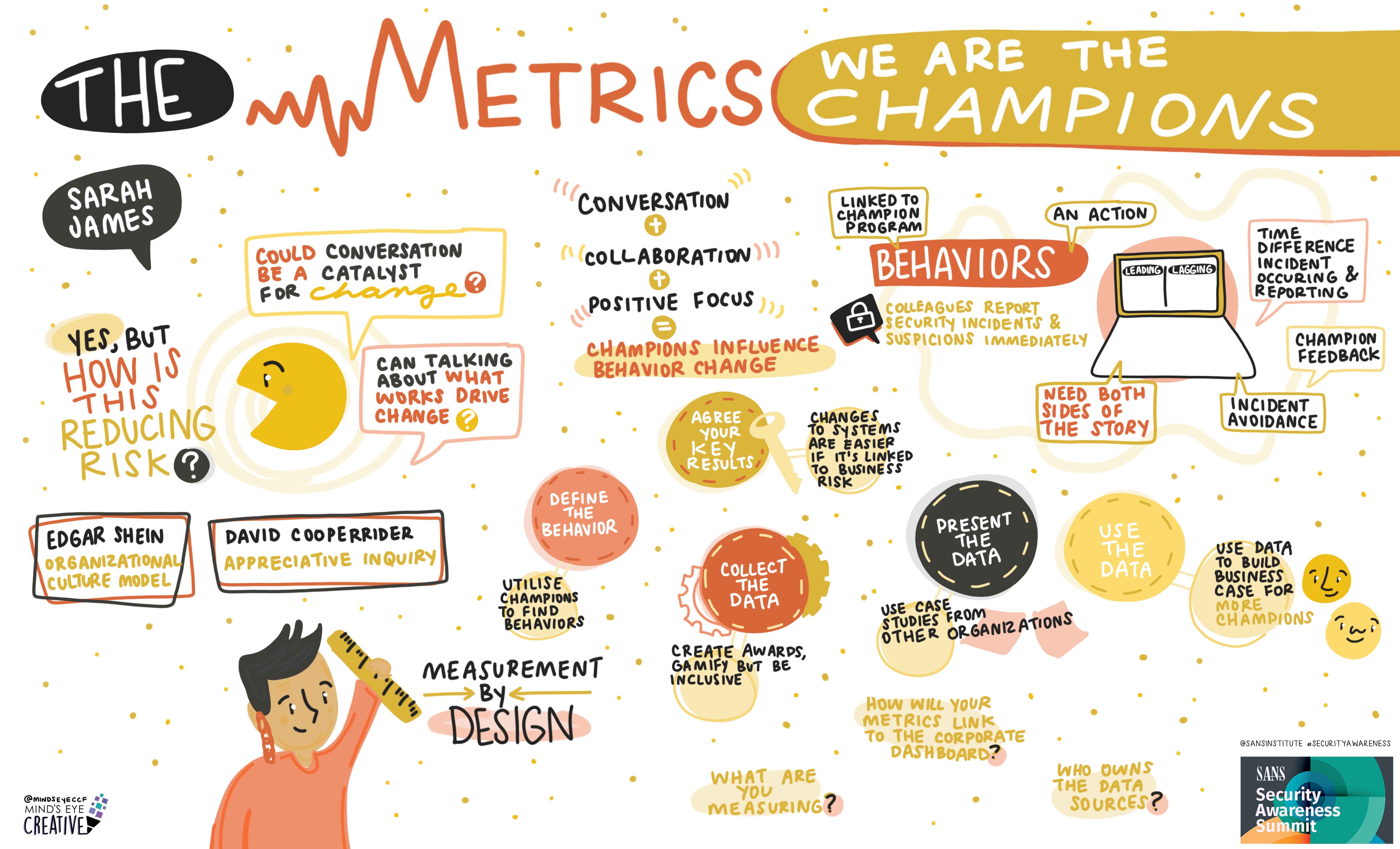 Creating Multidimensional Metrics: The Secret Recipe to Measuring Impactful Training Programs
Mary Dziorny,
Senior Cybersecurity Consultant, Accenture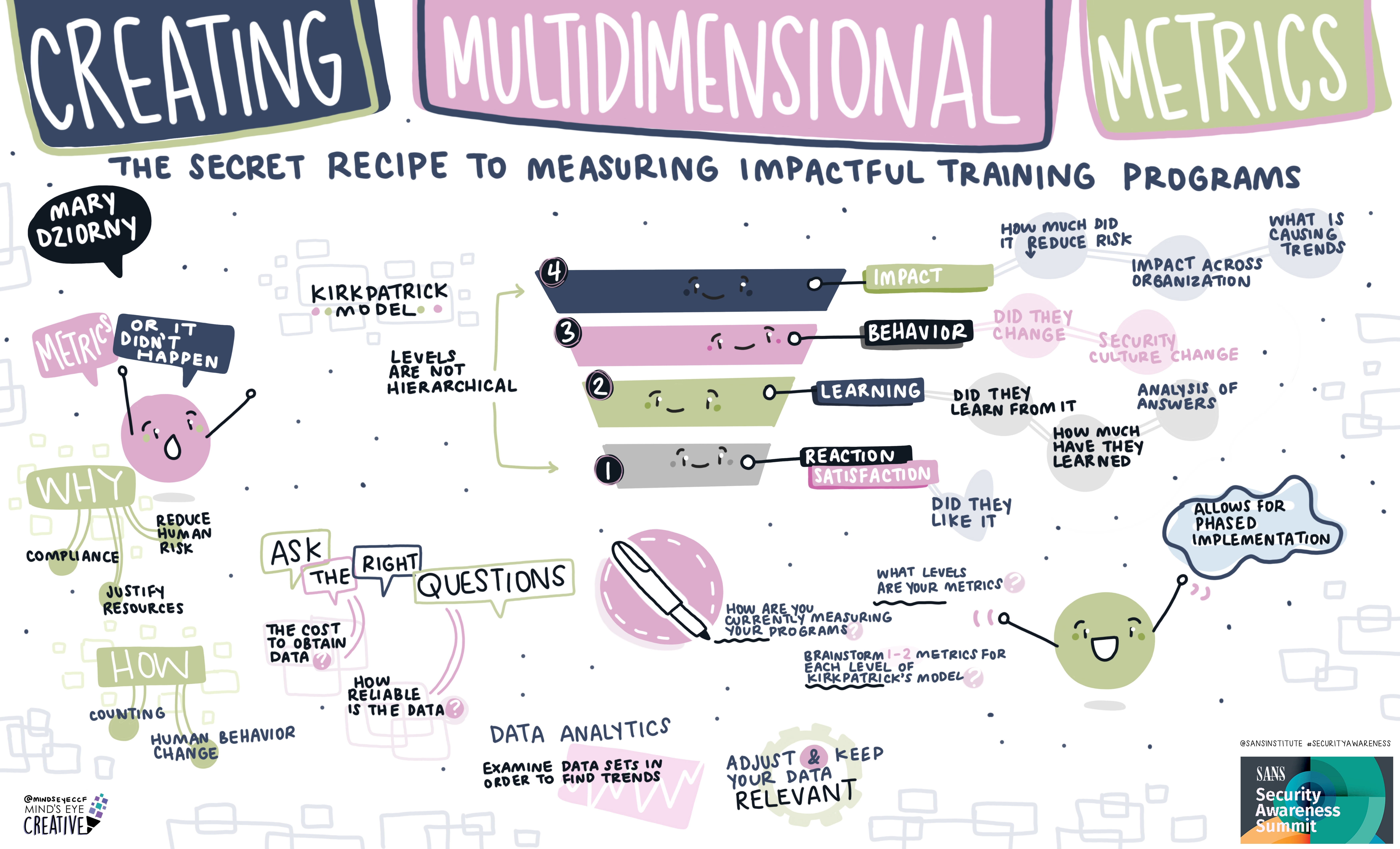 Lessons Learned from Living in a Content Grinder
Perry Carpenter,
Chief Evangelist and Strategy Officer, KnowBe4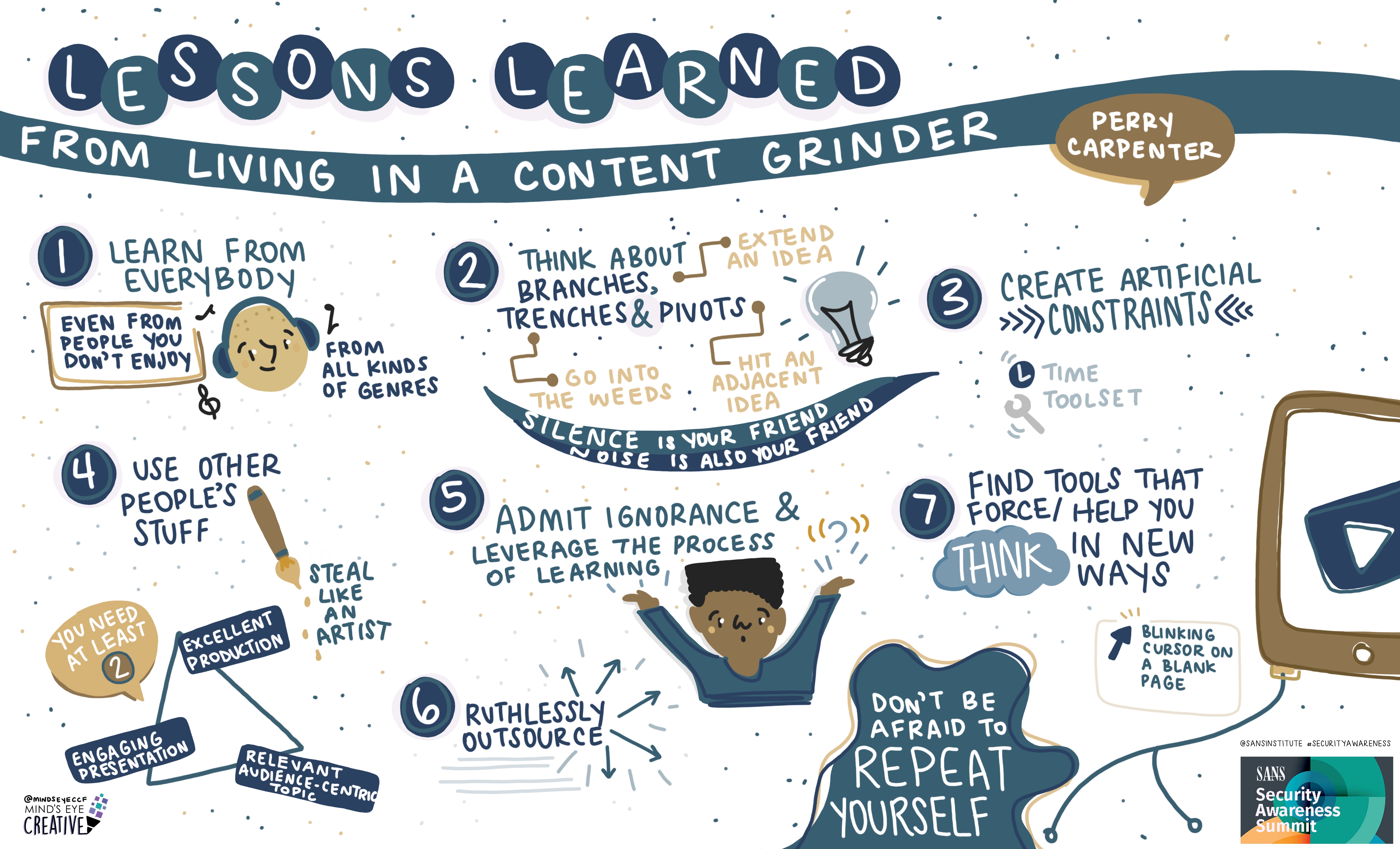 Maturing Your Role and Growing Your Career
Alexandra Panaretos,
Americas Lead for Human Cyber Risk and Education, EY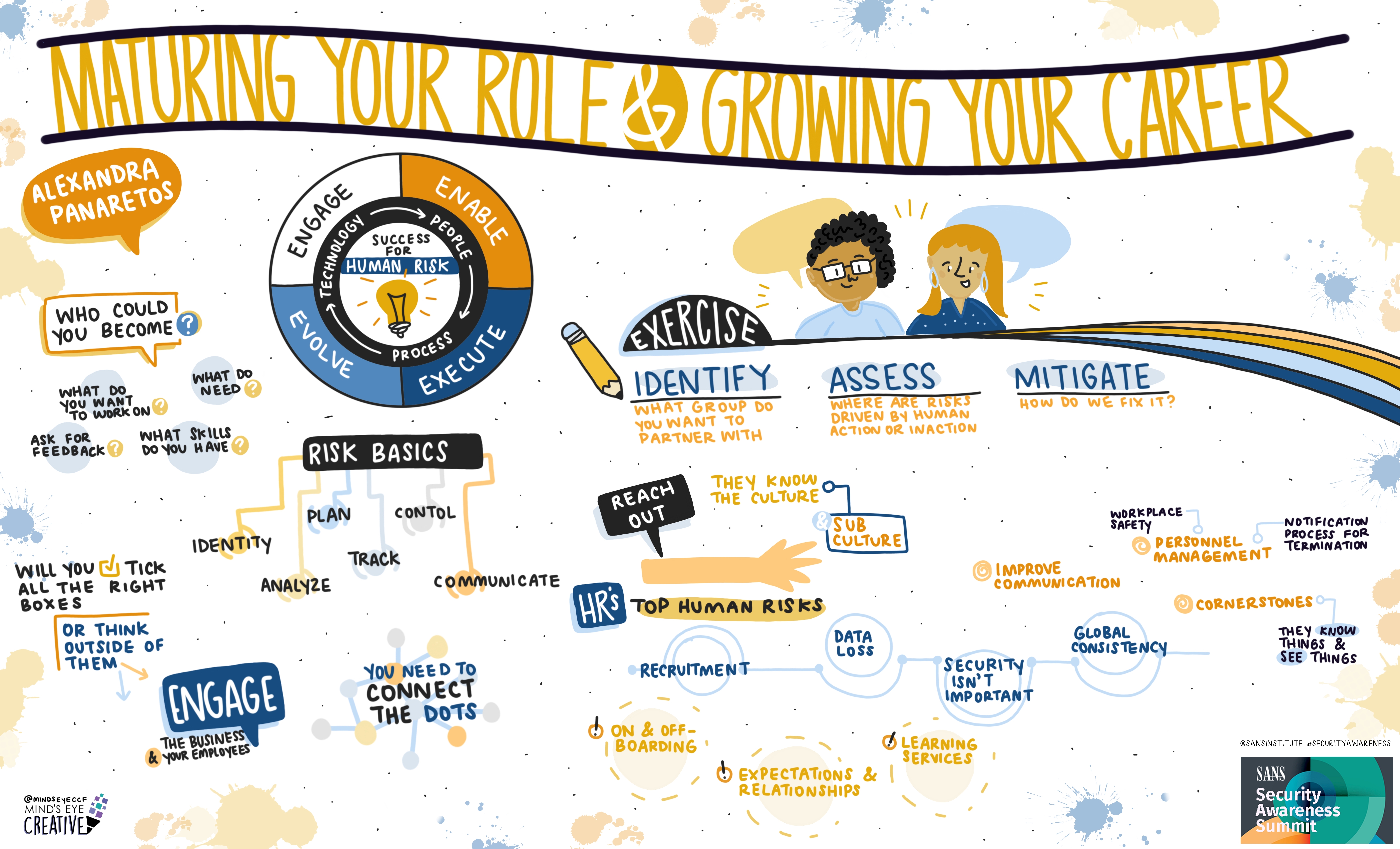 If you'd like to check out our other upcoming Summits, you can view the latest listing here.