On May 3-4, thousands from around the globe tuned in for the SANS CloudSecNext Summit.
We invited Ashton Rodenhiser to create graphic recordings of our Summit presentations. If you missed a talk or are looking to view the SANS CloudSecNext Summit through a visual lens, take a look at the recordings below.
In addition to graphic recordings, PDFs of Summit presentations will be made available on the SANS Summit Archives page (SANS account required) and videos will be posted to YouTube over the next several months.
*If you registered for the Summit, video recordings are available on your Summit Access page in your SANS Portal.
Keynote: New Paradigms for Cloud Security 
Sounil Yu, CISO & Head of Research, JupiterOne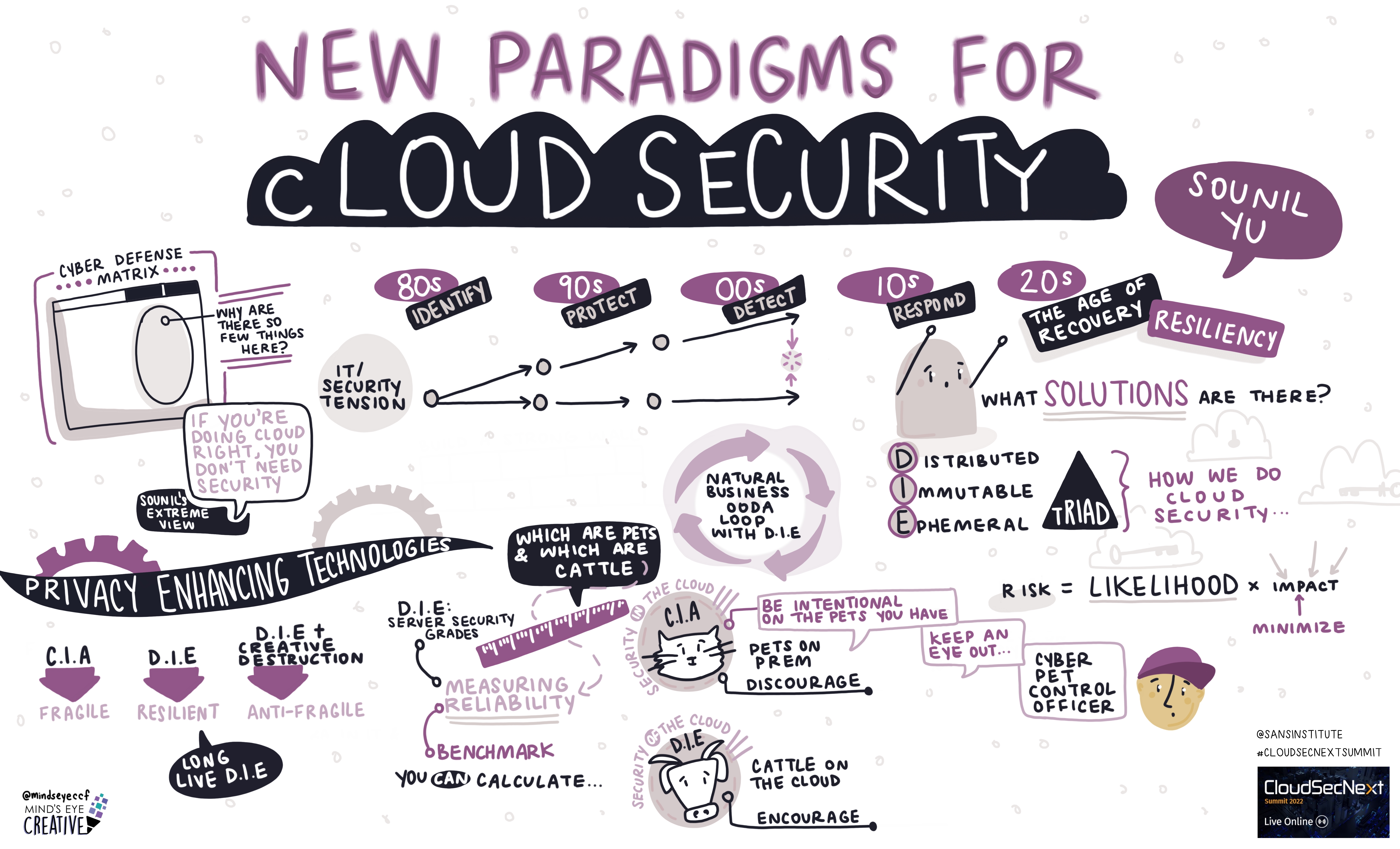 Reducing Cloud Attack Surface in AWS via Service Control Policies in a Multi-Account Environment
Ava Wang,
Senior Security Engineer, Stripe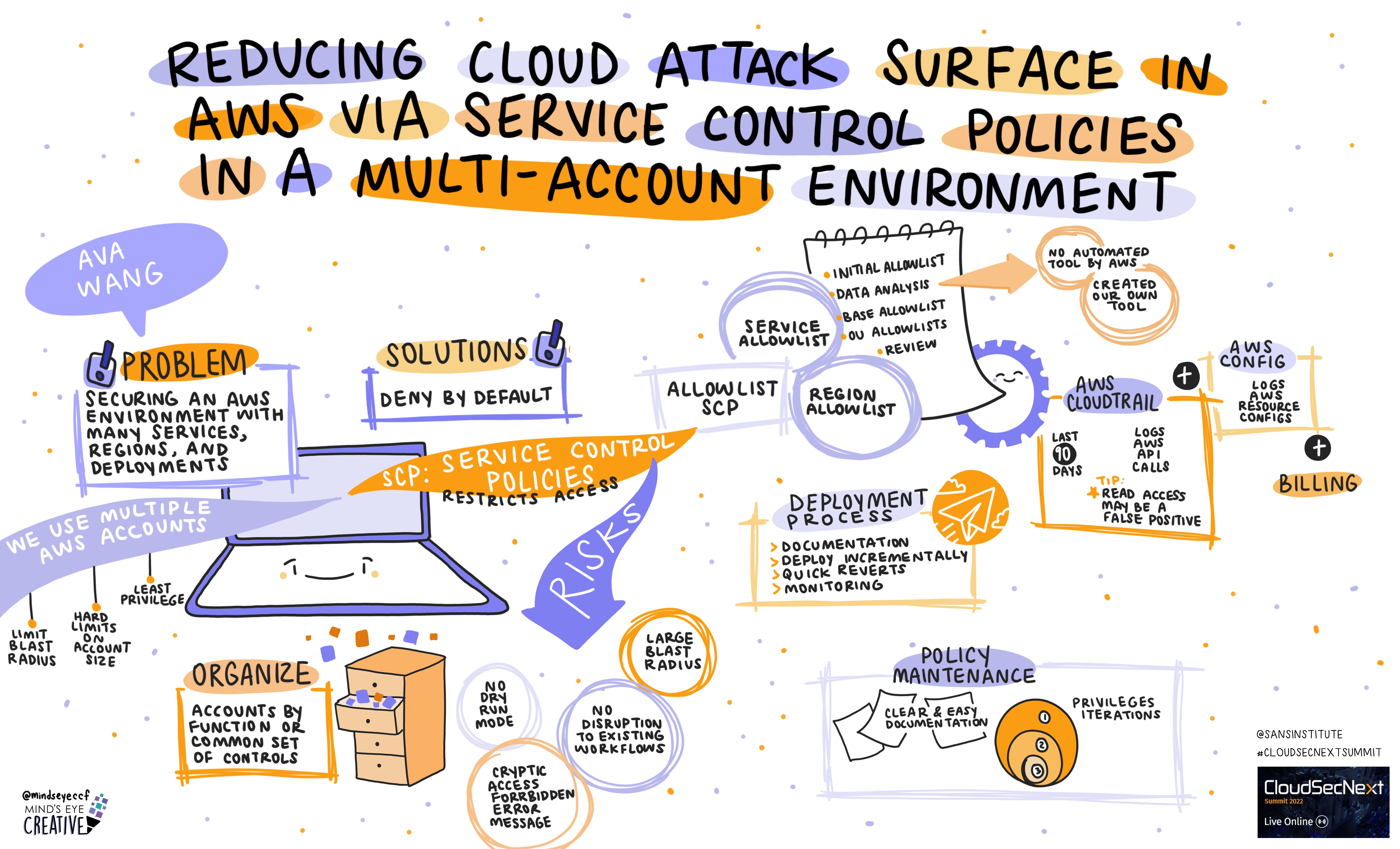 Secure Multi-Cloud/Hybrid Cloud Integration Without Secrets
Prashant Kulkarni,
Customer Engineer, Cloud Security Specialist at Google Cloud, Google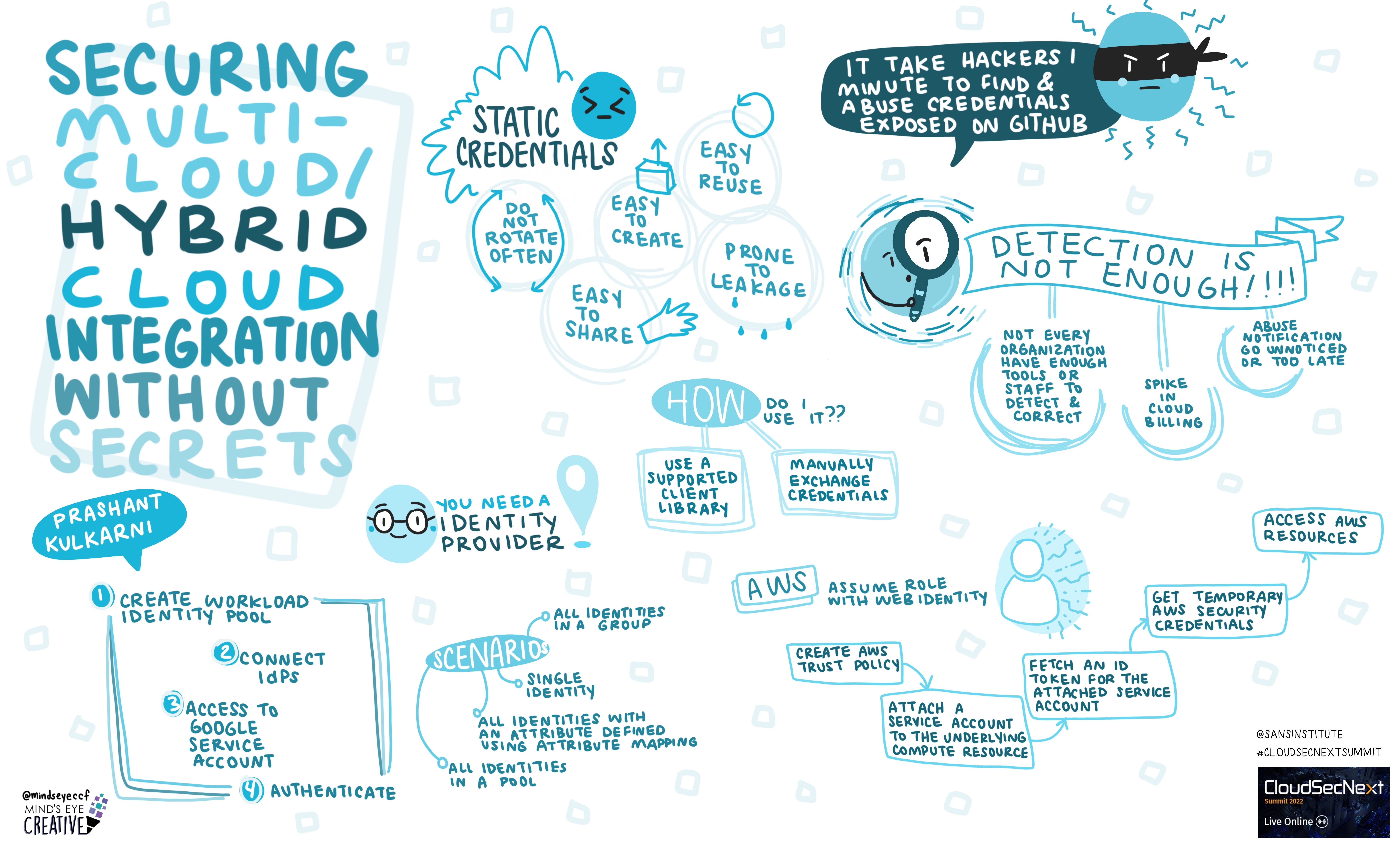 Unifying SaaS Security Architecture: IAM, Access Control, and Data Governance
Lior Yaari,
CEO & Co-Founder, Grip Security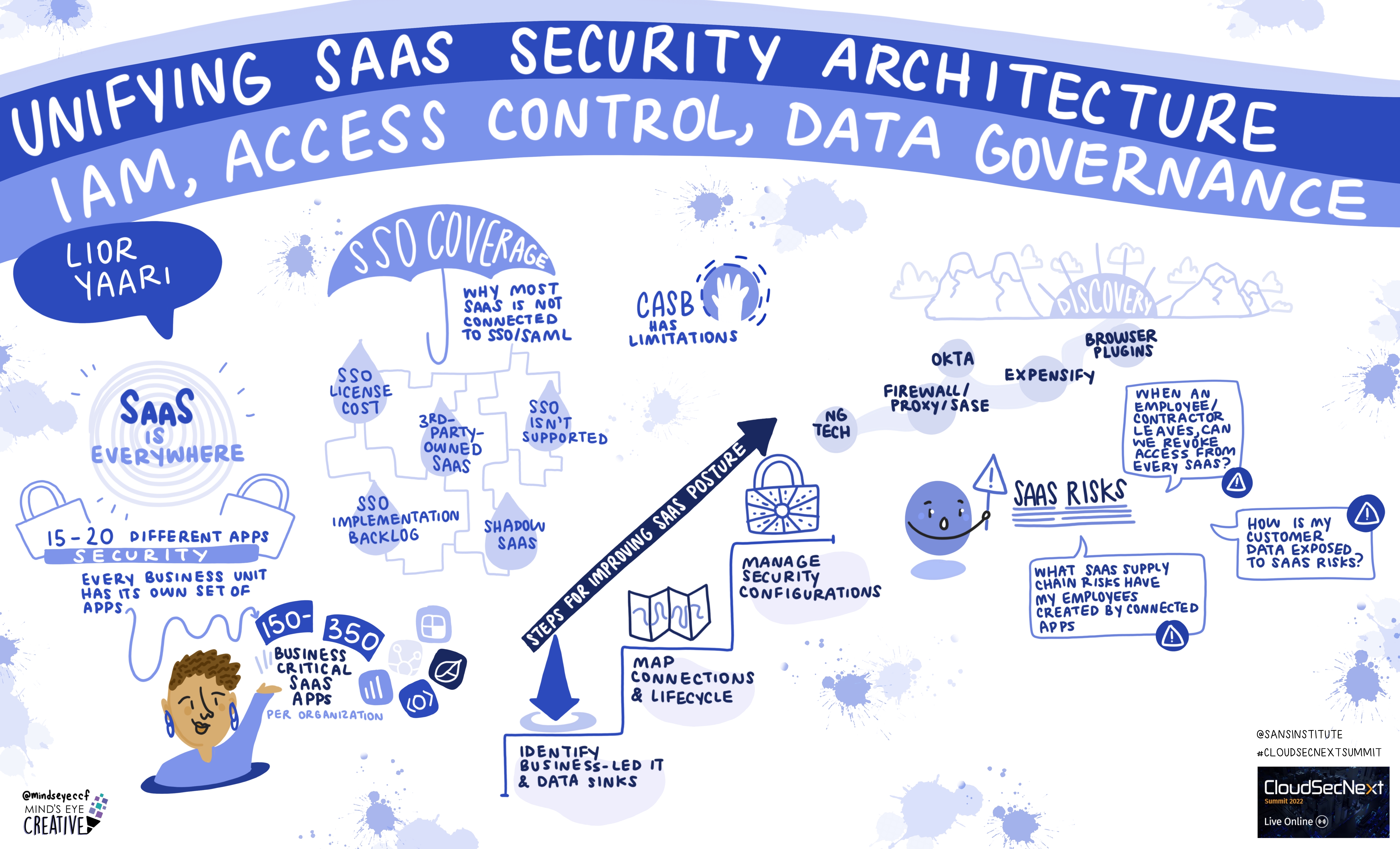 Securing the Modern Mesh of Third-Party API Integrations
Yoni Shohet,
co-founder and CEO, Valence Security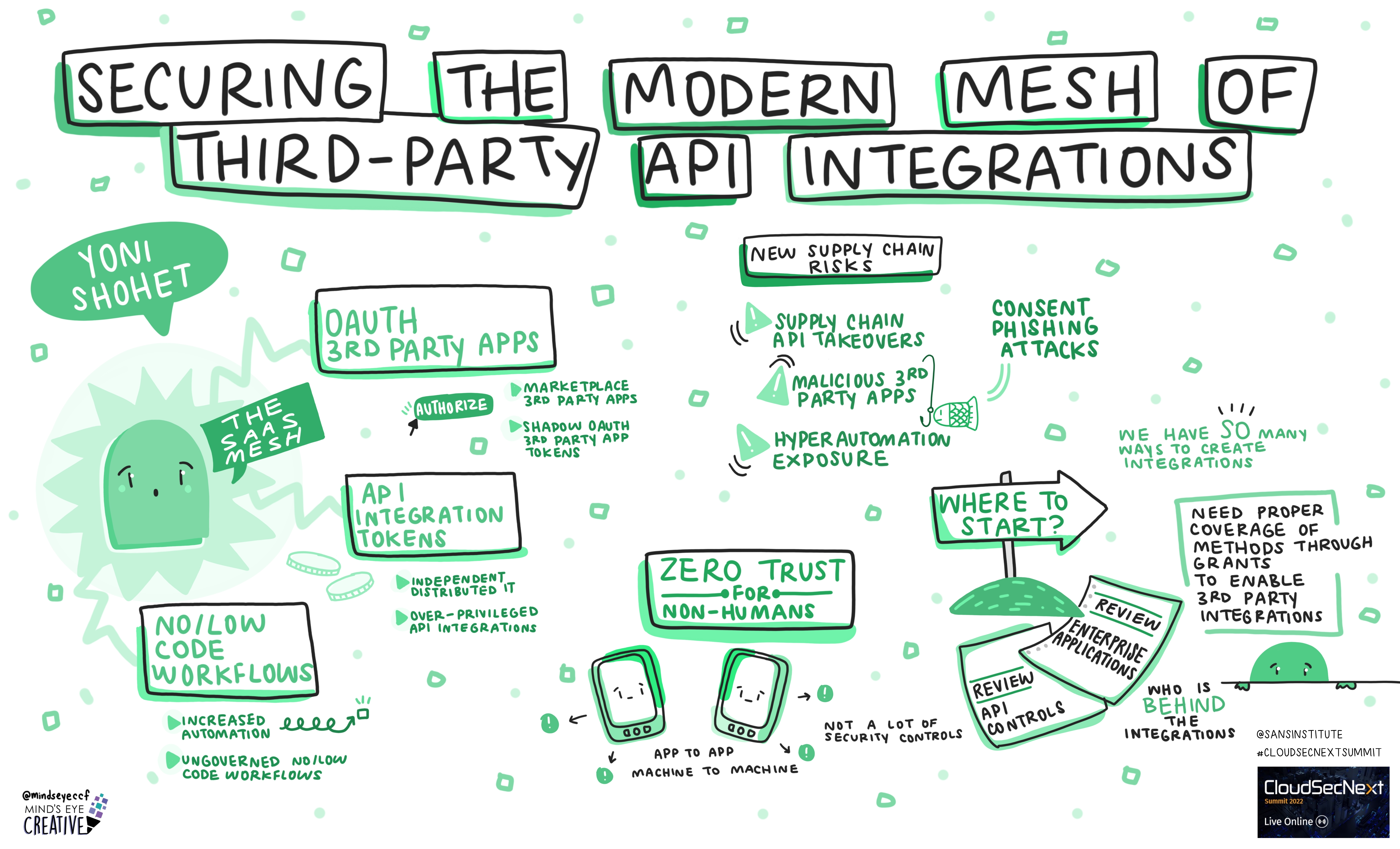 Low-hanging Logs: GCP & Azure Logs for Lazy People
Kaushik Devireddy,
University Researcher, Dassana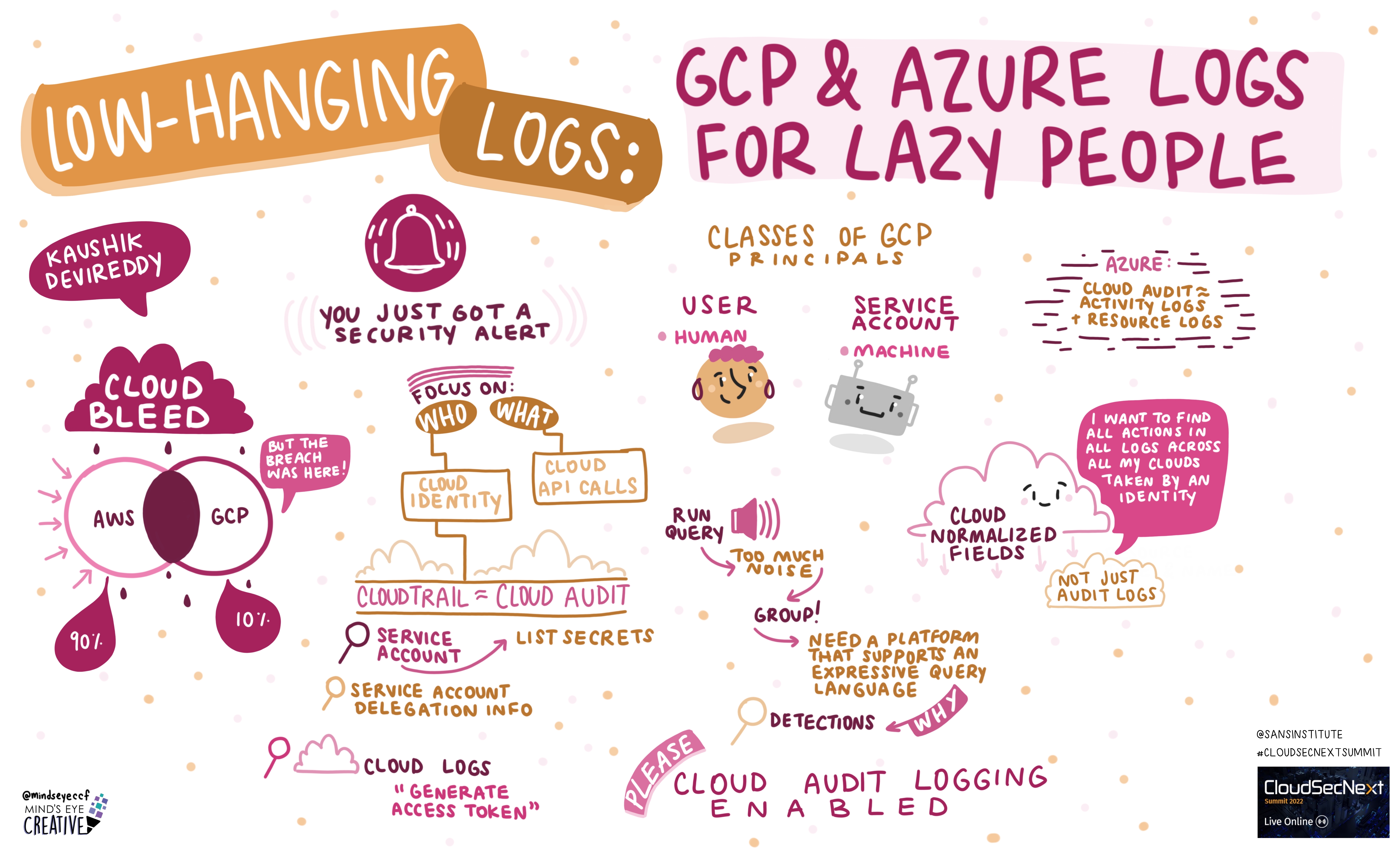 Kubernetes Attack and Defense: Break Out and Escalate!
Jay Beale,
CTO, InGuardians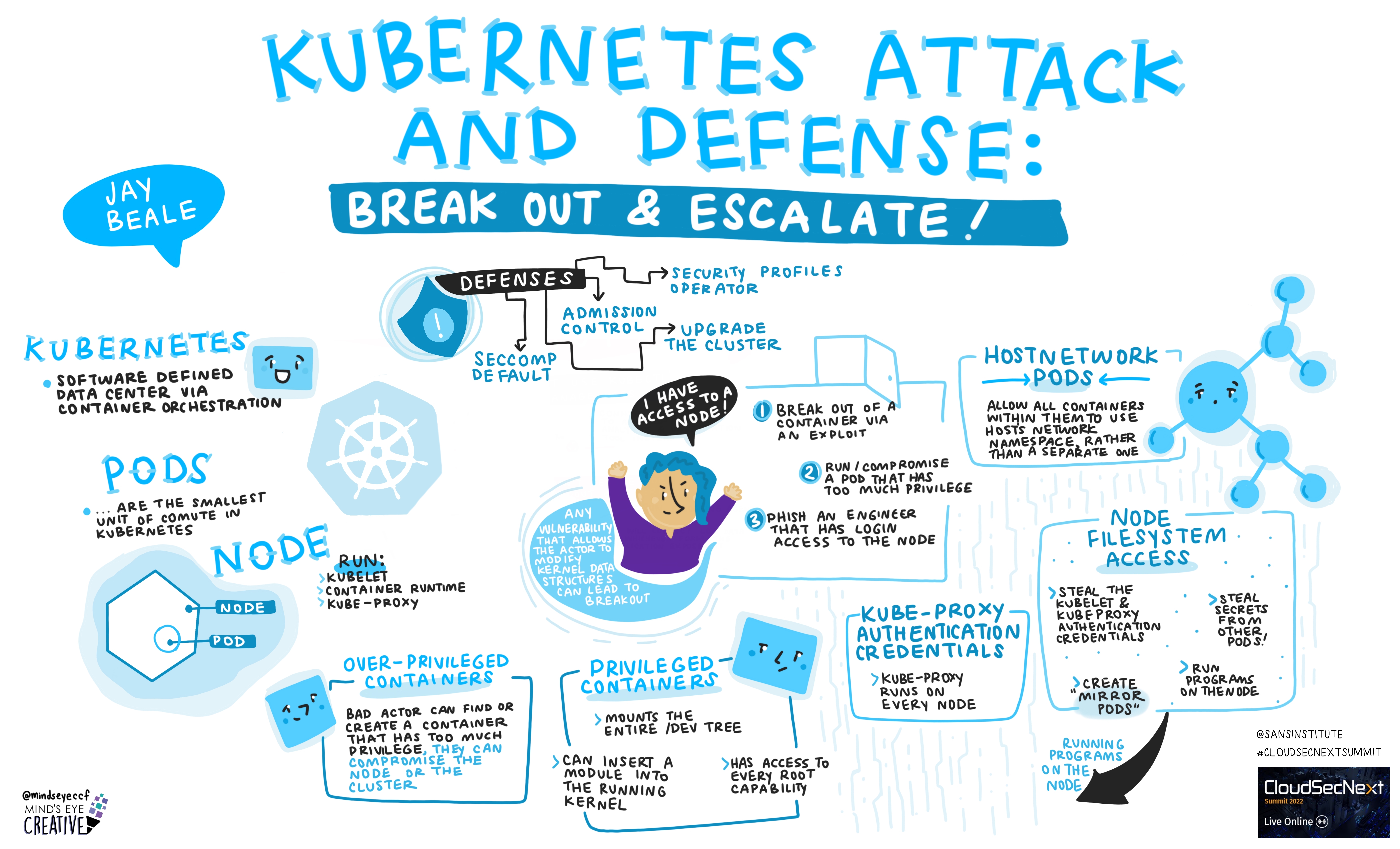 Zero Trust: Building IAM with Terraform
Kyler Middleton,
Cloud IAM Advocate, IAM Pulse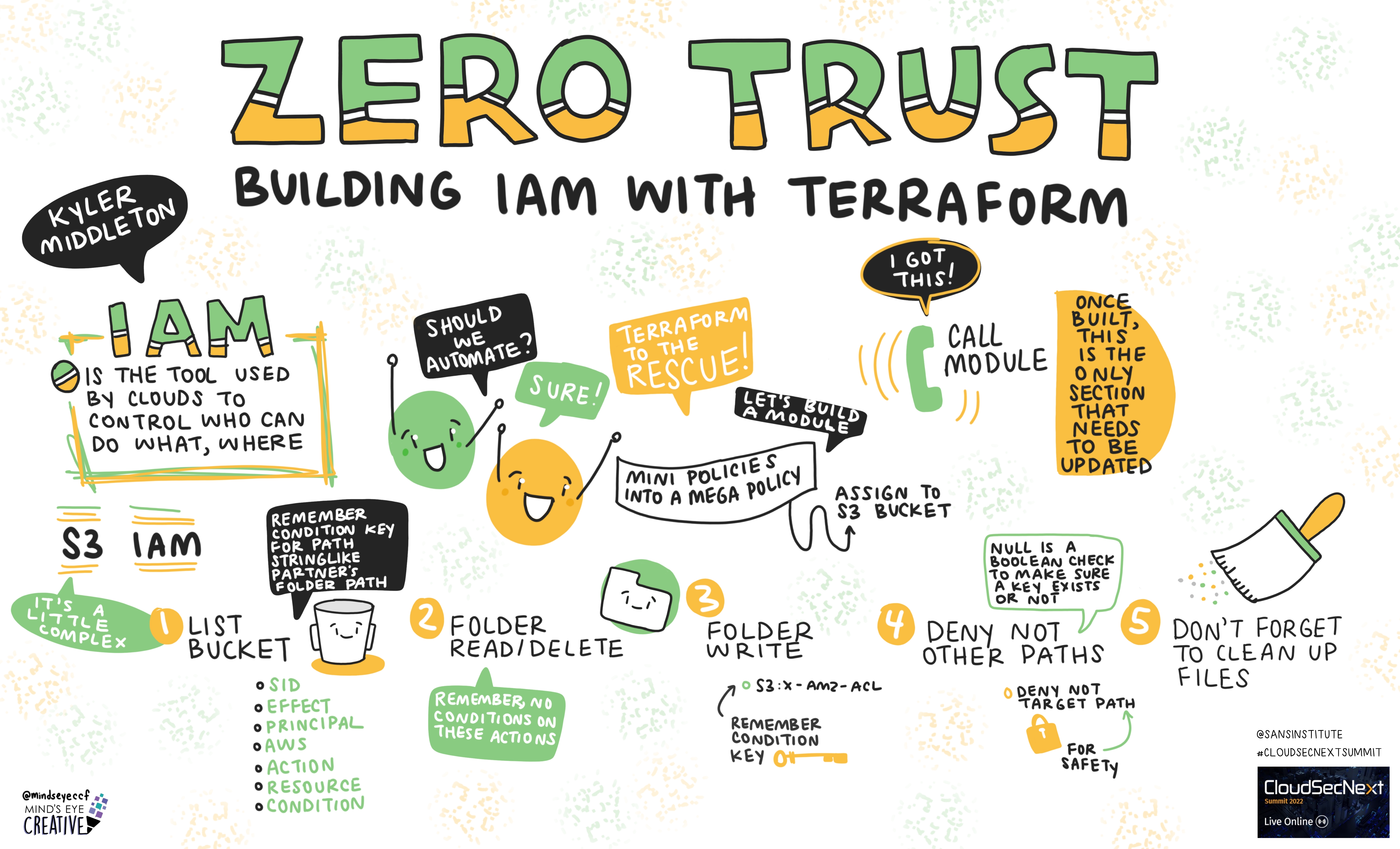 Developing and Deploying Secure Code with AWS Lambda
Tal Melamed,
Sr Director Cloud Native Security Research, Contrast Security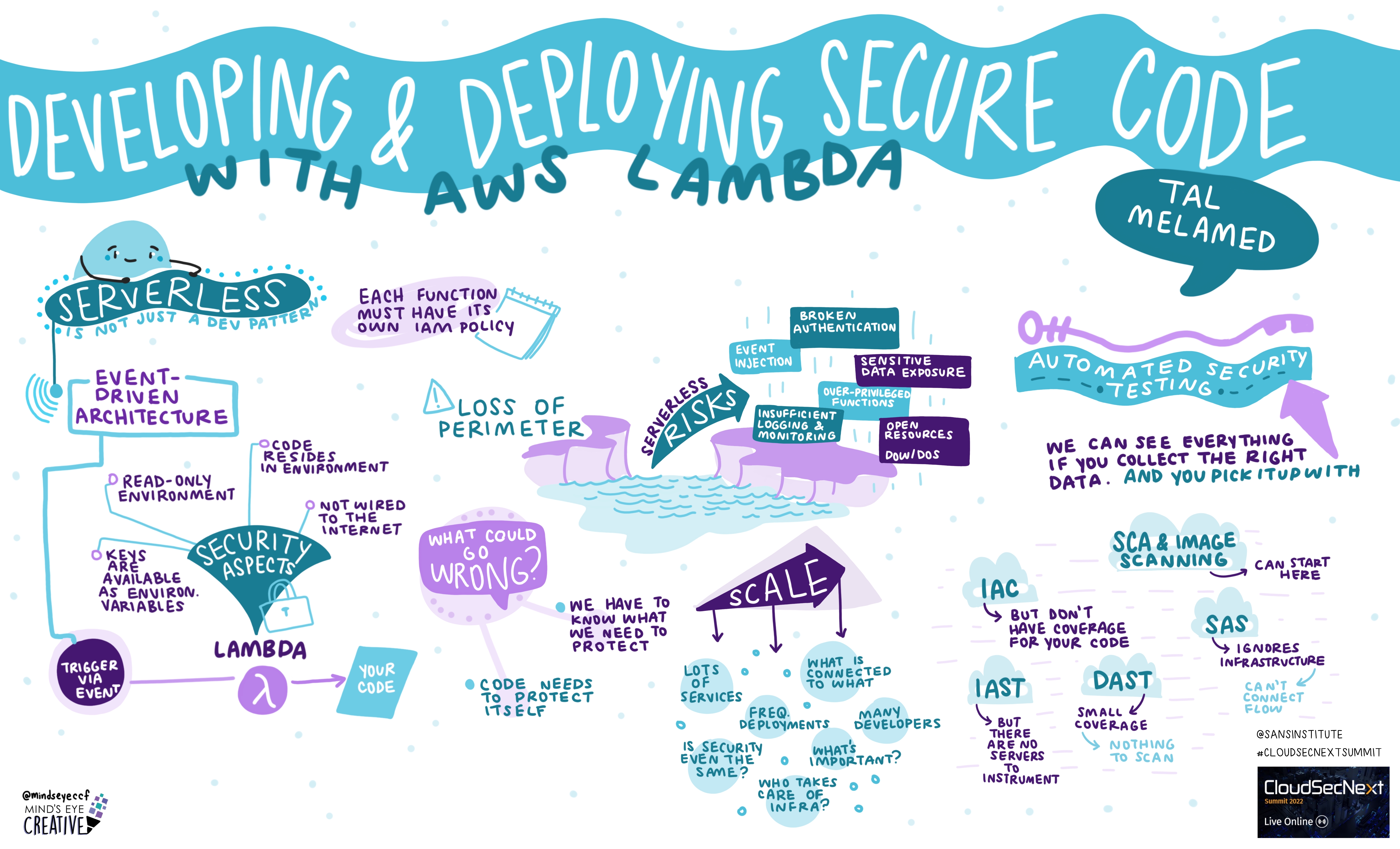 Keynote: Cloud Security Strategy, Scale, and Best Practices
Kat Traxler, Cloud Security Engineer
Frank Kim,
Fellow, SANS Institute

Eric Johnson
, Senior Instructor, SANS Institute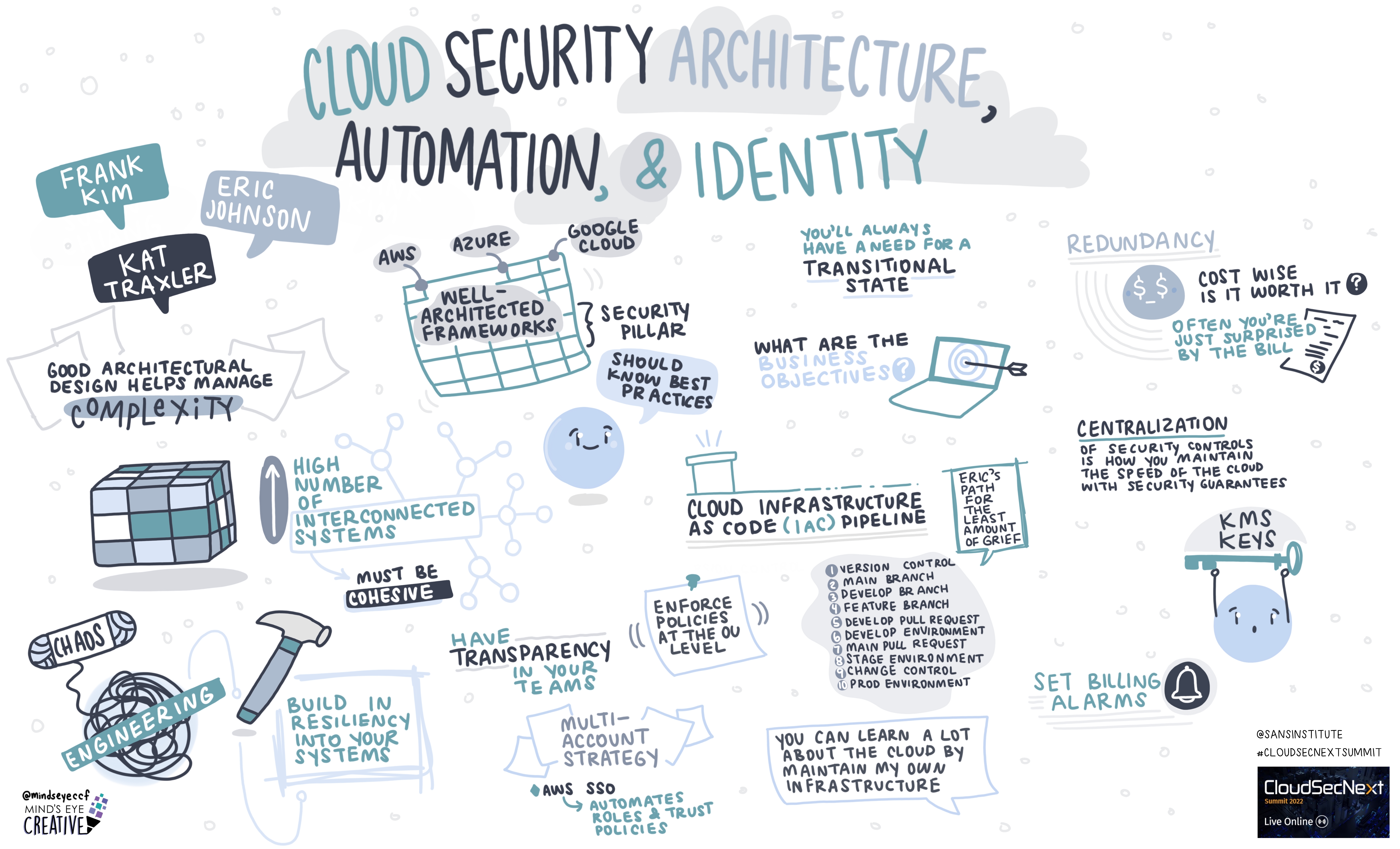 GitHub Actions: Protecting your CI from Attackers
Magno Logan,
Information Security Specialist, Trend Micro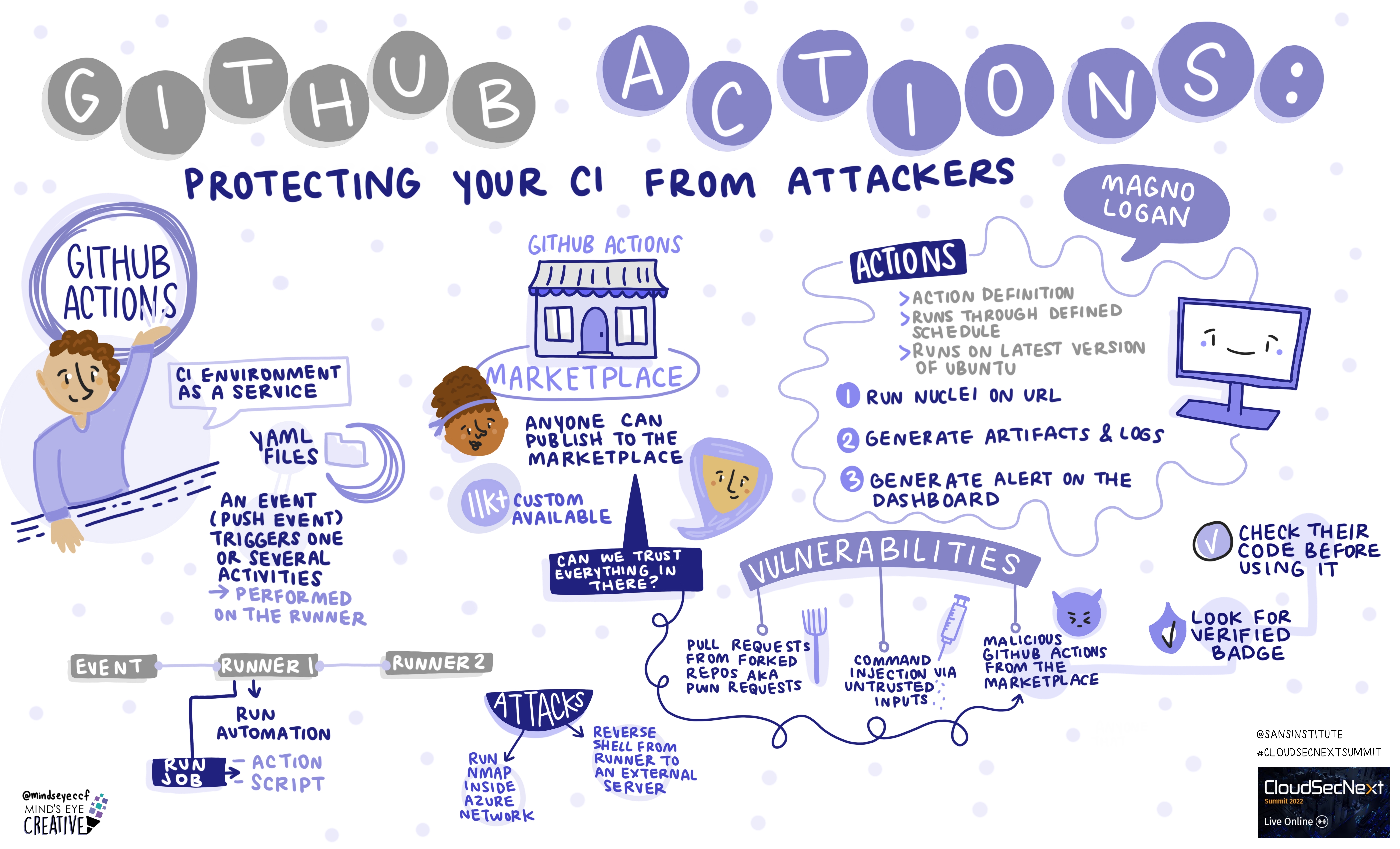 How We Prevented Subdomain Takeovers and Saved $000s
Paul Schwarzenberger,
Cloud Security Engineer, Celidor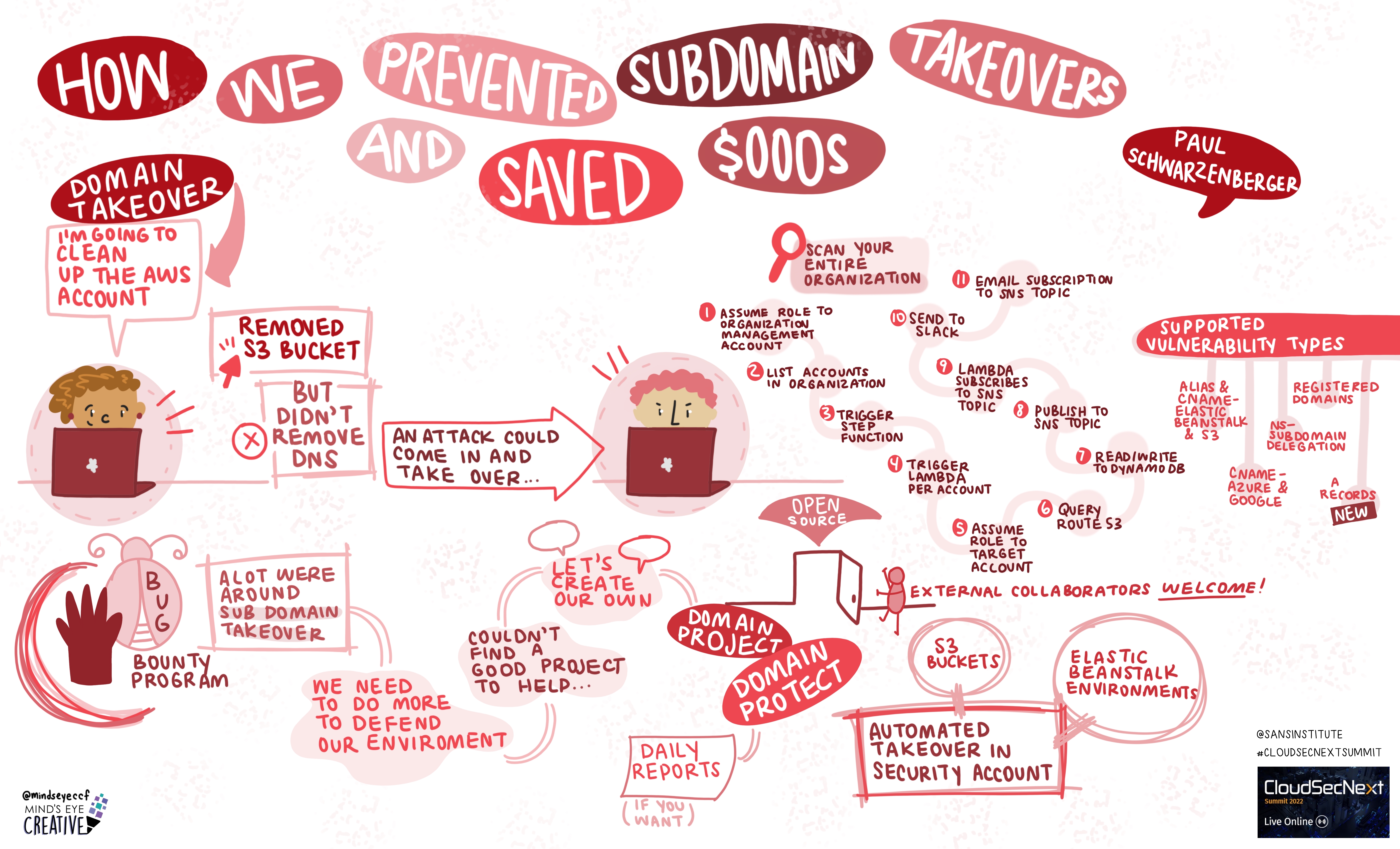 IaC Security at Scale
Jon Zeolla,
Associate Instructor, SANS, co-founder and CTO, Seiso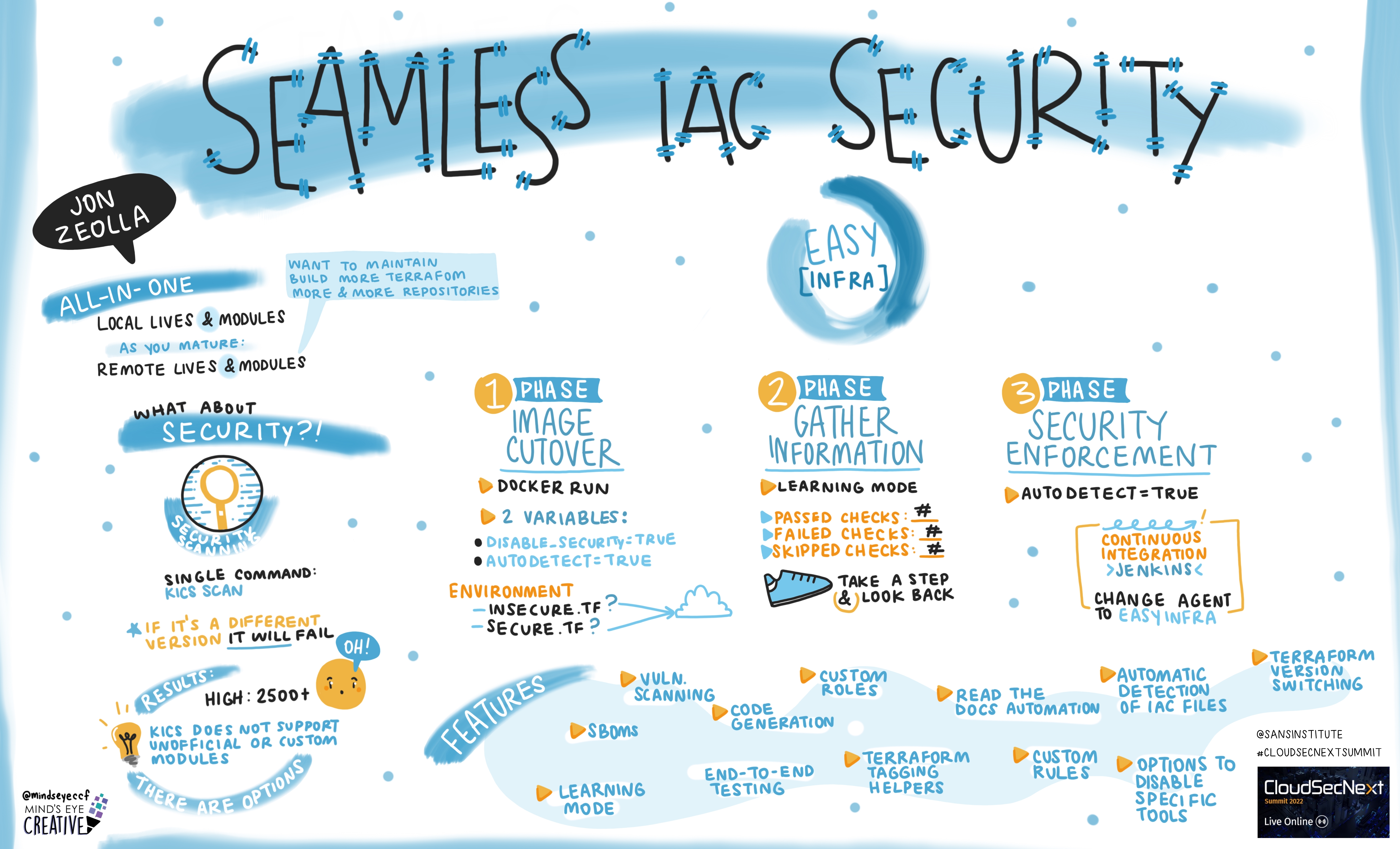 Emerging Threats Against Cloud Application Identities and What You Should Do About It
Etan Basseri,
Senior Product Manager, Microsoft
Bailey Bercik,
Product Manager II, Microsoft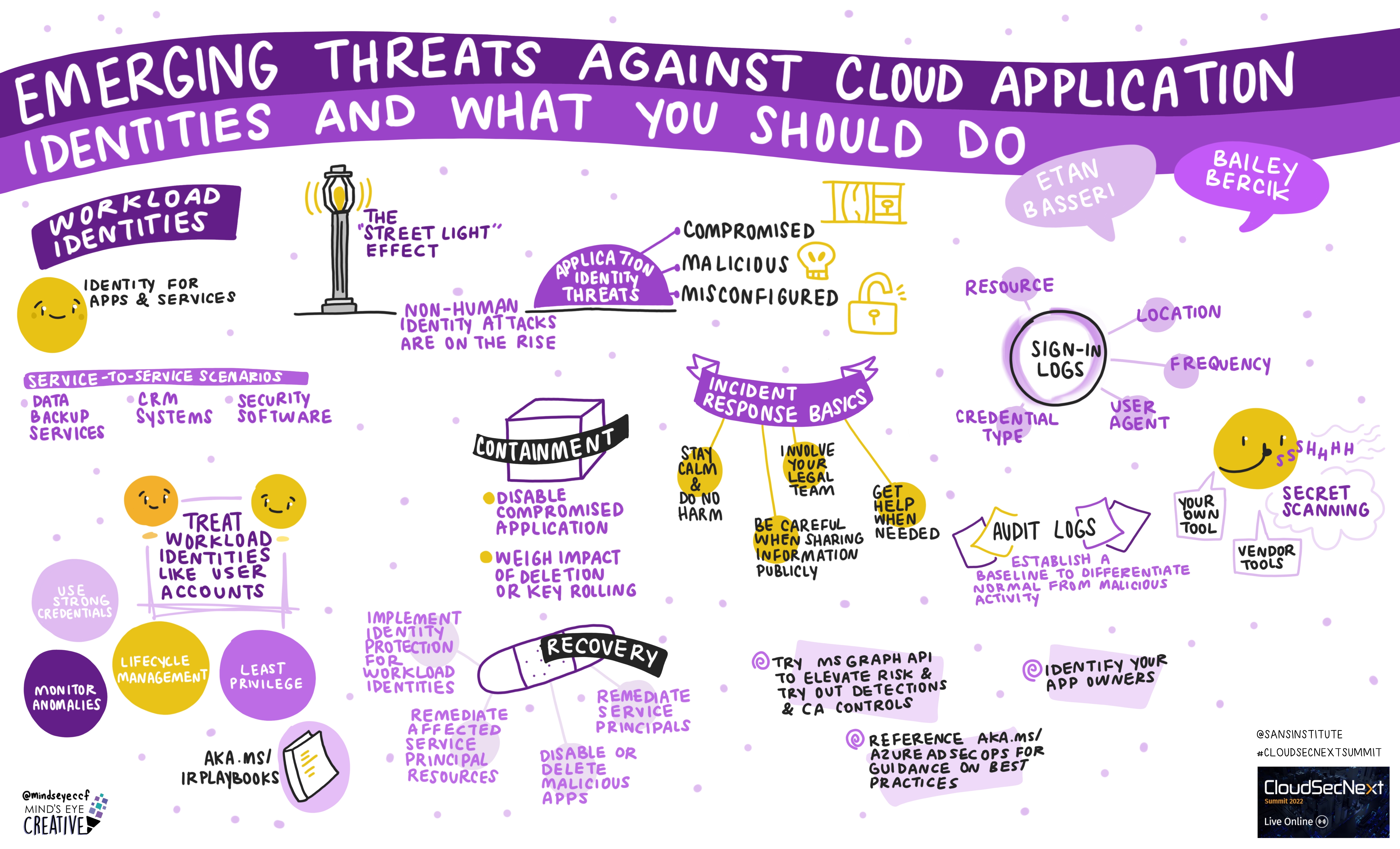 Speeding Up AWS IAM Least Privileges with Cloudsplaining, Elastic Stack & AWS Access Analyzer
Rodrigo Montoro,
Security Researcher, Tempest Security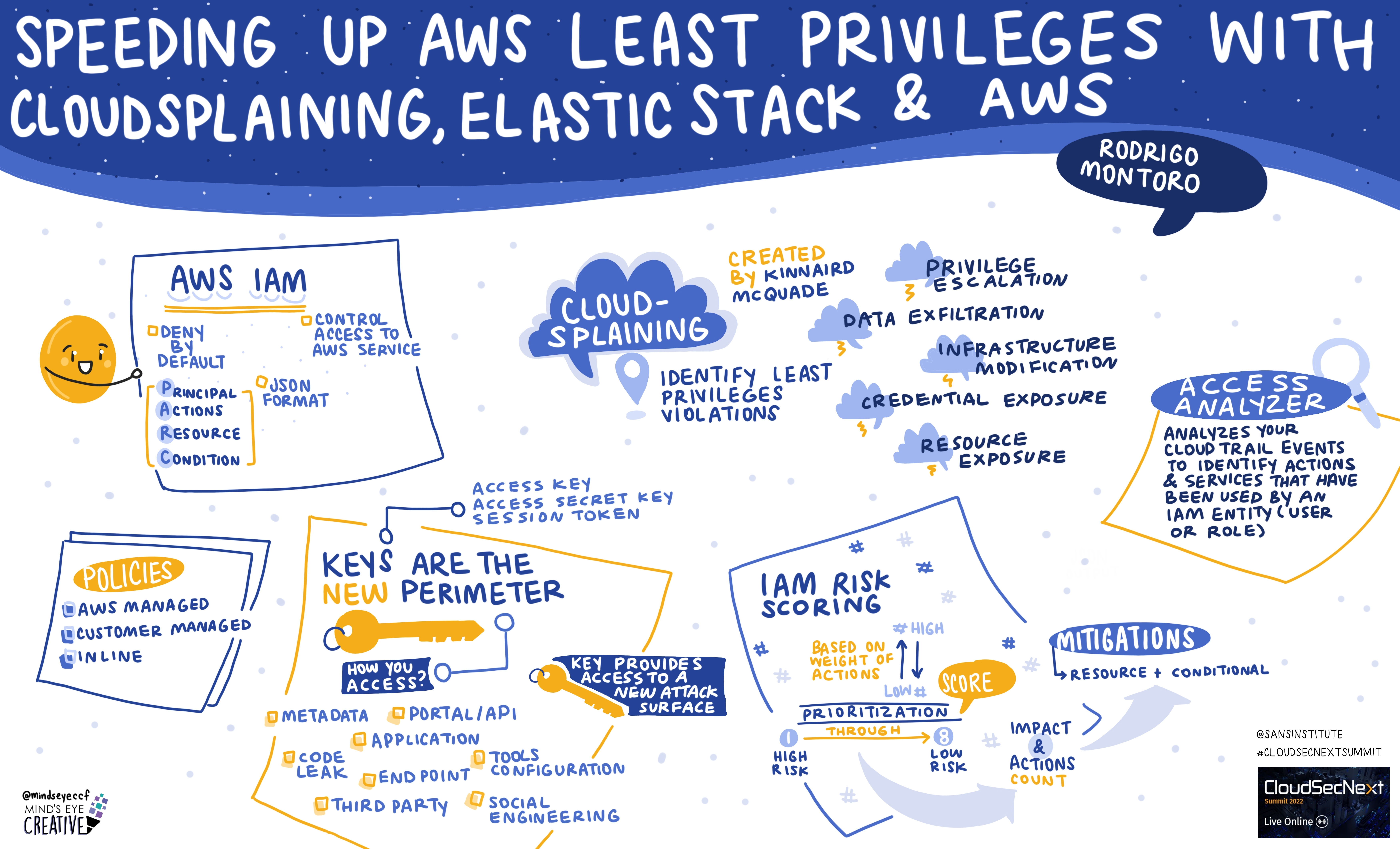 Using Devops and Infrastructure as Code to Secure Your Multi-Cloud Environments
Sai Gunaranjan Andhra,
Principle Architect, Allscripts Healthcare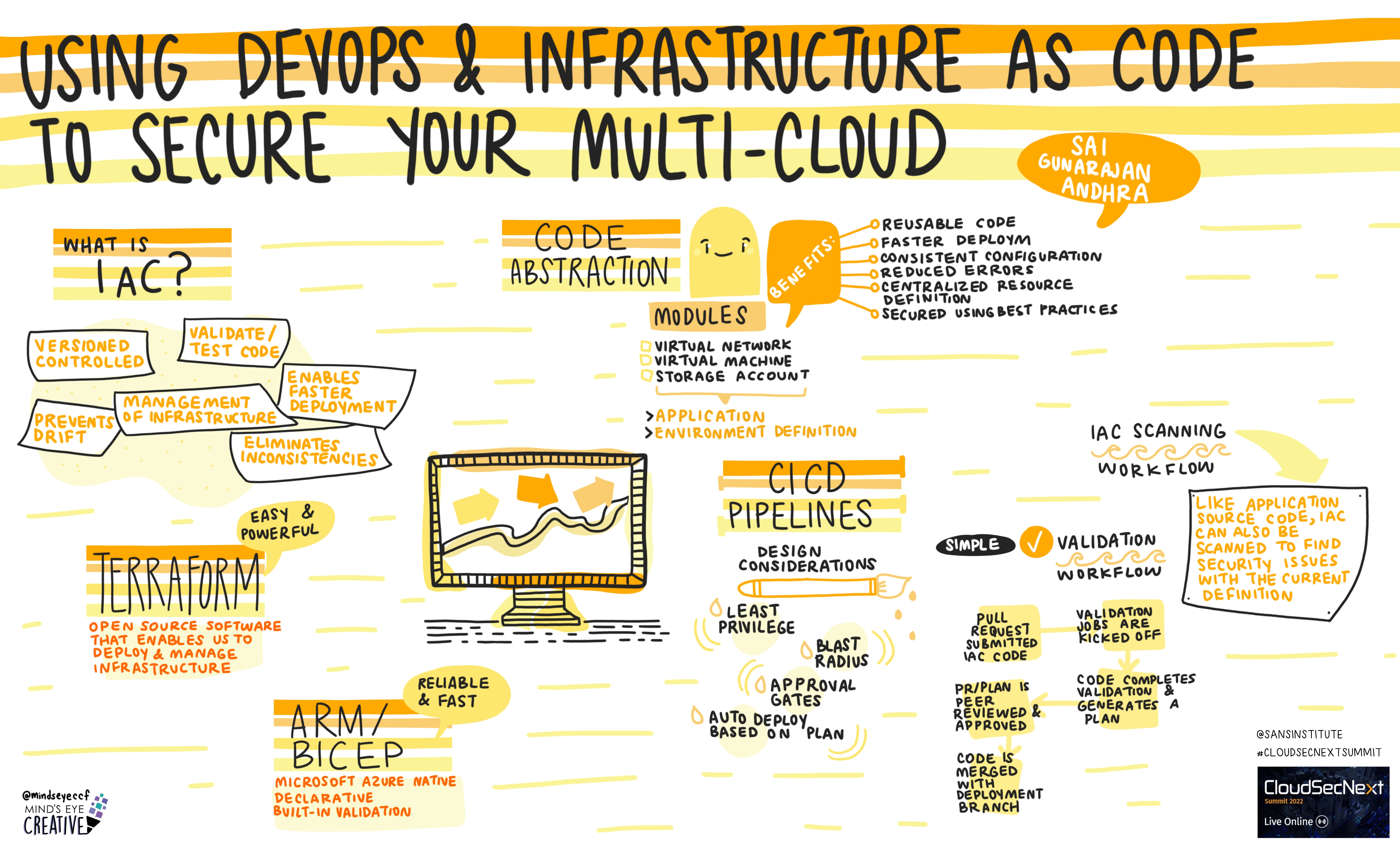 Enterprise Application Migration Efforts to Public Cloud
Andy Huang,
Systems Engineer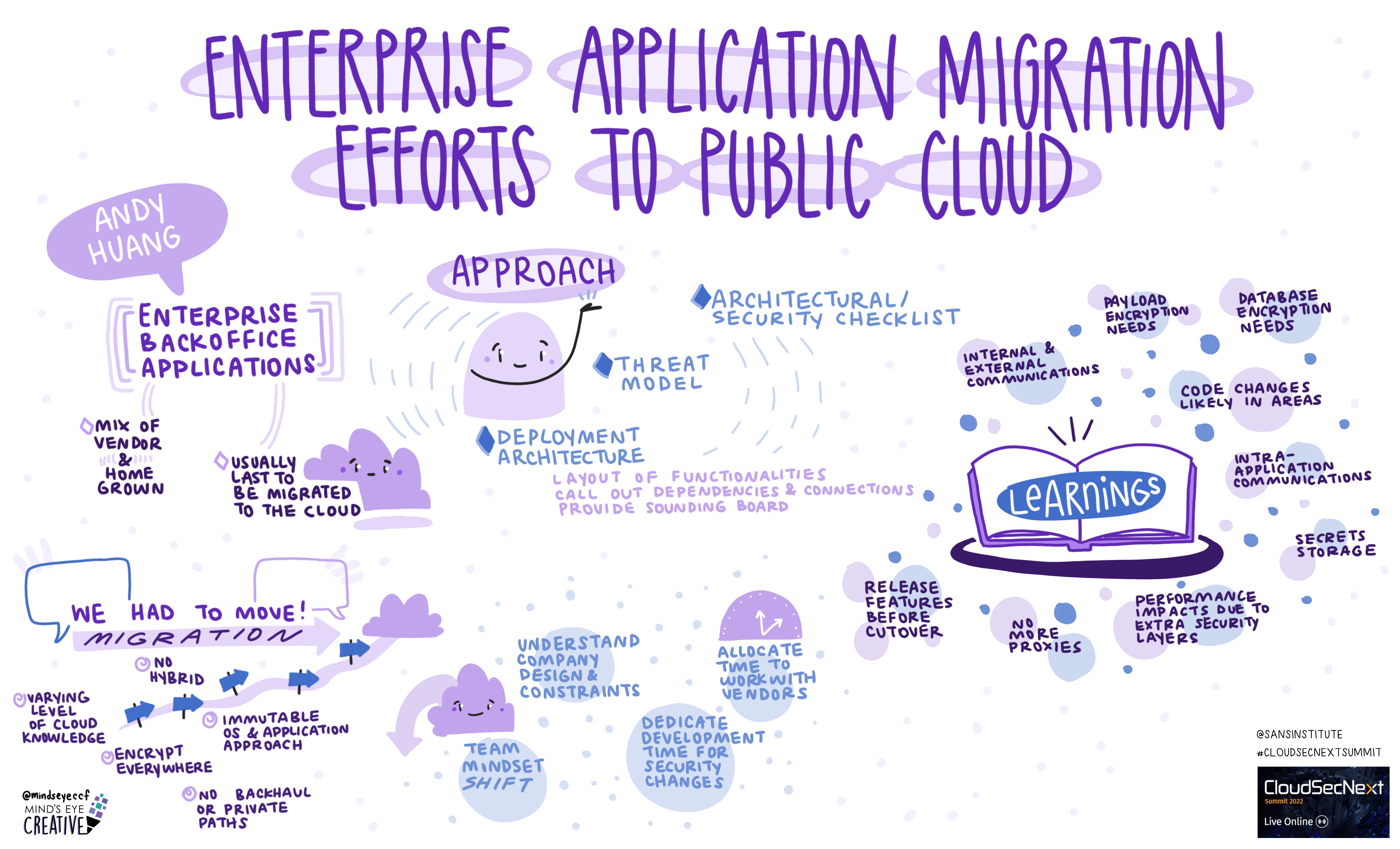 Kubernetes Goat - Interactive Kubernetes Security Playground: 2022 Edition
Madhu Akula,
Product Security Leader, Miro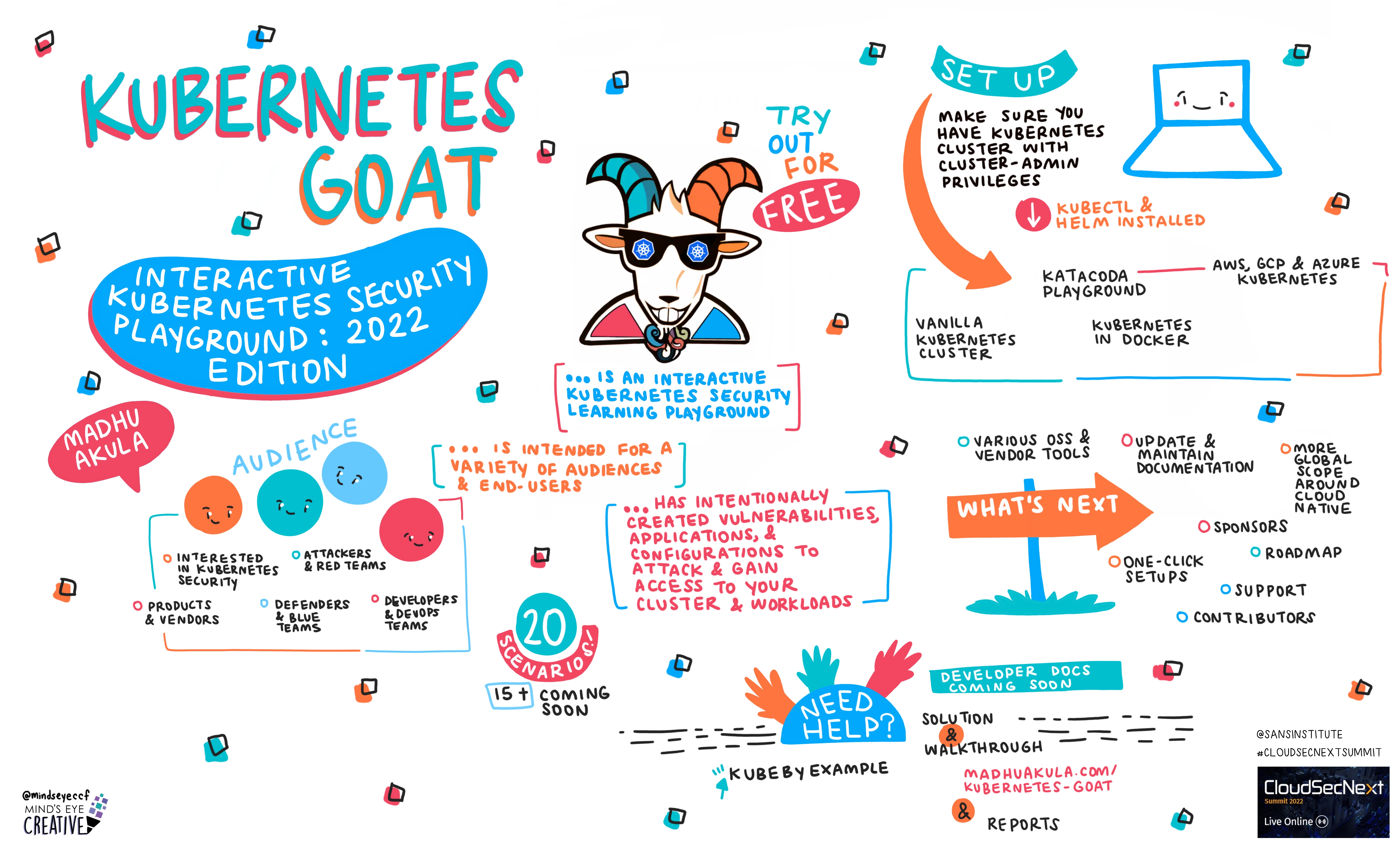 If you'd like to check out our other upcoming Summits, you can
view the latest listing here
.