The 2022 ICS Security Summit & Training gets underway with the SANS and Dragos CtF taking place on June 1, the two-day Summit taking place June 2-3, and training courses scheduled for June 4-9. This year, you'll have the chance to learn, connect, and share with thousands of cybersecurity professionals by joining us in-person in Orlando, FL OR by attending the Summit Live Online for free! Choose which format works best for you!
And if you need a bit more convincing, here's eight extraordinary reasons:
You read that right. The Retroencabulator Guy is coming to ICS Security Summit and he's bringing with him a whole new level of encabulation! Those attending the event in-person can meet him in the flesh, and all attendees online and in person will be able to see the unveiling of a whole new level of encabulation.
Open to In-Person and Live Online Summit attendees, the SANS and Dragos CtF takes place June 1 from 1:00-9:00 pm EDT (17:00 on June 1 to 01:00 on June 2 UTC). This free ICS CtF will feature multiple challenges focused on analyzing logic files, logs, network traffic, ICS protocols, digital forensics artifacts, and more to analyze attacks against an in-depth ICS range. For those attending in-person, we'll have food, drinks, and gear for you.
Find more info and register here.

For those that are not familiar with CtFs or need a refresher prior to participating in the CtF competition, join Tim Conway for the CtF Walkthrough from 8:00 am - 12:00 pm EDT that morning as he walks through several challenges, covers some foundational skills, and shares a few tips and tricks to use during the CtF competition.
At the end of day one, in-person summit attendees can unwind poolside with a hand-made cocktail in their hand, cheeseburgers on the grill, and live music creating a relaxing atmosphere. At the end of day two, In-Person Summit attendees and their families are invited to join us, listen in on the live podcast, play games, and enjoy sweets from the dessert bar.
Swag and giveaways will be given to in-person attendees, but anyone can buy SANS ICS Security gear at sansgear.com. New items designed for the 2022 Summit are coming soon so check back.
4. Play in the Cyber42 Industrial Edition Game Day
In-Person attendees will also have the option of participating in the Cyber42 Industrial Edition game day, taking place on Thursday, June 2 at 1:00-2:30pm EDT (17:00-18:30 UTC). 
In this simulation, you will compete for the high score against other ICS managers facing the same dilemma: How to protect industrial equipment from shutdowns, failure, damage, or worse!
Do you have what it takes? Find out by playing the game with us!
On Friday, June 3 at 10:00am EDT (14:00 UTC), both In-Person and Live Online Summit attendees are invited to learn about the latest solutions, tools, and techniques to fend off ICS-related attacks. Our Solutions track is focused on how to make ICS defense doable across: distributed control systems (DCS), supervisory control and data acquisition (SCADA), Industrial control systems (ICS), and other OT control system types used to monitor events, processes, and devices in the sector. In-person Summit attendees will be able to meet with ICS Solution providers face-to-face in our onsite expo hall.
Learn more about the solutions track and register for the online event here.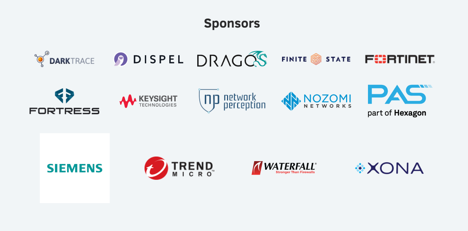 There's no shortage of fun things to do in Orlando, Fla. In-person Summit attendees can take advantage of the trip by taking the family along. Get discounted Walt Disney World tickets, including 'after 1pm' and 'after 5pm' pricing, to use after training is over for the day. Tickets can be purchased for any day from May 26 to June 9.
Get more information on Disney discounts here.
Take a scroll through the Summit agenda. The speakers, instructors, and guests you'll find on these sessions are some of the biggest names in the ICS security space -- including a Keynote from Chris Inglis, National Cyber Director. In-Person and Live Online Summit attendees alike can soak up some of their knowledge at this special event, and they can even ask questions in person at networking events or online via our dedicated ICS Summit Slack workspace.
If you're looking for ways to get the most bang for your buck and for your time, attendees can deepen their knowledge on many of the areas discussed during the Summit by adding on a SANS training course. The price of attending the In-Person Summit is slashed to only $350 when taking a 4-6 day course.
Courses open for registration at the event are:
In-Person and Live Online
Live Online Only
In-Person Only
Taking place on June 7 and 8, from 6:30-9:30pm EDT, is Grid NetWars, a suite of hands-on, interactive learning scenarios that enable Operational Technology security professionals to develop, test and master the real-world, in-depth skills they need to defend real-time systems. Students enrolled in In-Person long courses at the ICS Summit will be able to participate in the exclusive Grid NetWars. Paid in-person course registrants will receive an email invitation for applicable challenges, so after you register for a course, keep your eye on your inbox. Grid NetWars was designed for players at all skill levels and from any sector (not just the electric sector).