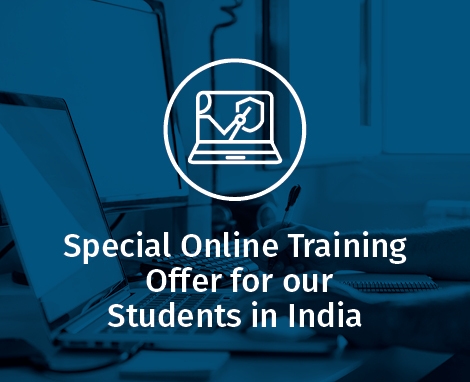 Special Online Training Offer for our Students in India
Get started by following these three easy registration steps:

Choose a qualifying OnDemand or Live Online course (Long course only)

Choose one of the following offers:

Use discount code 350IN_0421 at checkout for a 350 USD discount
Use discount code GIAC_0421IN at checkout for a complimentary GIAC Certification attempt (be sure to check the GIAC Certification in the Add-Ons of your registration page at checkout)

Pay for your course by 30th April, 2021


See Terms & Conditions below.
"GIAC certifications and SANS training opened my eyes to the amazing depth that exists in information security, exposing layers of challenges I did not even know existed. I now know enough to know that I don't know enough, but with passion and a path, I can contribute to being part of the solution."
"I'd recommend OnDemand as a good learning experience; you can train when you have free time. The instructor was able to relate real life scenarios and the quizzes help with self assessment."
"SANS training is hands-on, deals with real-time scenarios, and is highly applicable to the security environment in my workplace. Great trainers and training!"
Terms & Conditions
This offer cannot be combined with any other offer or discount, including SANS Voucher Program or an OnDemand Bundle. This offer does not apply when courses are incorporated into certain larger SANS-related special programs, including the graduate program of the SANS Technology Institute. SANS course offerings are subject to change at any time, please refer back to SANS.org for up-to-date course information. SANS shall not be held liable for students who elect marketing promotions or discounts that are not consistent with their employer's Standards of Conduct and/or procurement standards. SANS reserves the right to substitute this offer for an alternative product, service or cash award of approximately equivalent retail value. This offer only applies to India residents. This offer only applies to the timeframe outlined in the offer.