Get Training and Certification to Launch a New Career in Cybersecurity
100% scholarship-based, our four academy types cost nothing for participants. Look below for a schedule of the enrollment periods for each.
SANS Academy - Partner Programs
These partner programs offer the same top-notch SANS training and certifications, the only difference is here our external partners operate these accelerated cybersecurity training programs that are aligned with both of our missions.
Numbers at a Glance
90%
Graduates land new jobs in cybersecurity with a 90% success rate within 6 months of program completion.
2145+
SANS Mission based program scholarships have funded internally and externally across the globe to bring more talent into the cybersecurity industry.
$90k
The average salary of program graduates is $90,000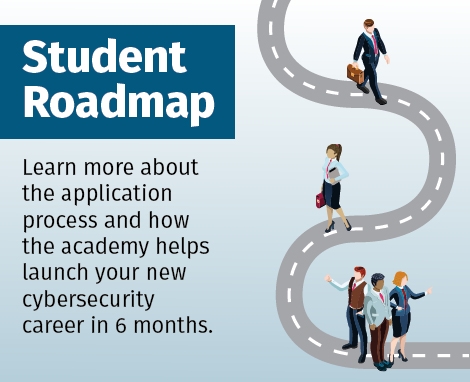 Step by Step Information on the Application Process
Learn more about the application process and how the academy helps launch your new cybersecurity career in six months.
For questions about the SANS Cyber Immersion Academies, applications, or process please contact academies@sans.org.
Alumni Feedback
SANS Cyber Immersion Academy was the best way to accelerate my cyber career and get my foot in the door. The resources provided and personnel exceed my expectation. They were very professional and easy to work with.
SANS Academy allowed me to gain knowledge in a new career area I couldn't have afforded myself. Also, its (SANS Cyber Academy) receptions with employers landed me my first job in cyber security.
The Cyber Workforce MD program gave me added clout of having sought-after certifications that are highly respected in the industry. Also, they fulfill DoD benchmarks for highly desirable positions.
I can say with absolute confidence that I couldn't have made the career switch if I hadn't taken SANS courses. Taking the courses provided me the knowledge necessary to land a job in cybersecurity.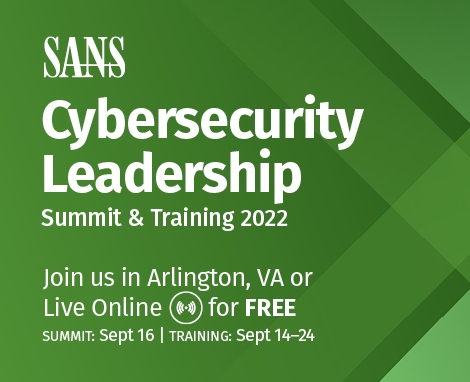 SANS Cybersecurity Leadership Summit & Training 2022
DC Metro & Free Live Online
Summit: Sep 16
Courses: Sep 14-15 & Sep 19-23
To succeed as a cybersecurity leader, you need both technical knowledge and management skills to communicate effectively with key stakeholders, gain the respect of technical teams, and align your security initiatives with business objectives. Join other CISOs, managers, and leaders, to learn how to protect your organization's assets from ever-evolving threats.
2022 Immersion Academy Schedule
| Academy | Applications Open | Applications Close |
| --- | --- | --- |
| | August 8, 2022 | September 16, 2022 |
| | Closed | Closed |
| | November 7, 2022 | December 16, 2022 |
| | Closed | Closed |
| | September 12, 2022 | October 21, 2022 |
| HBCU Cyber Academy 2022 | Closed | Closed |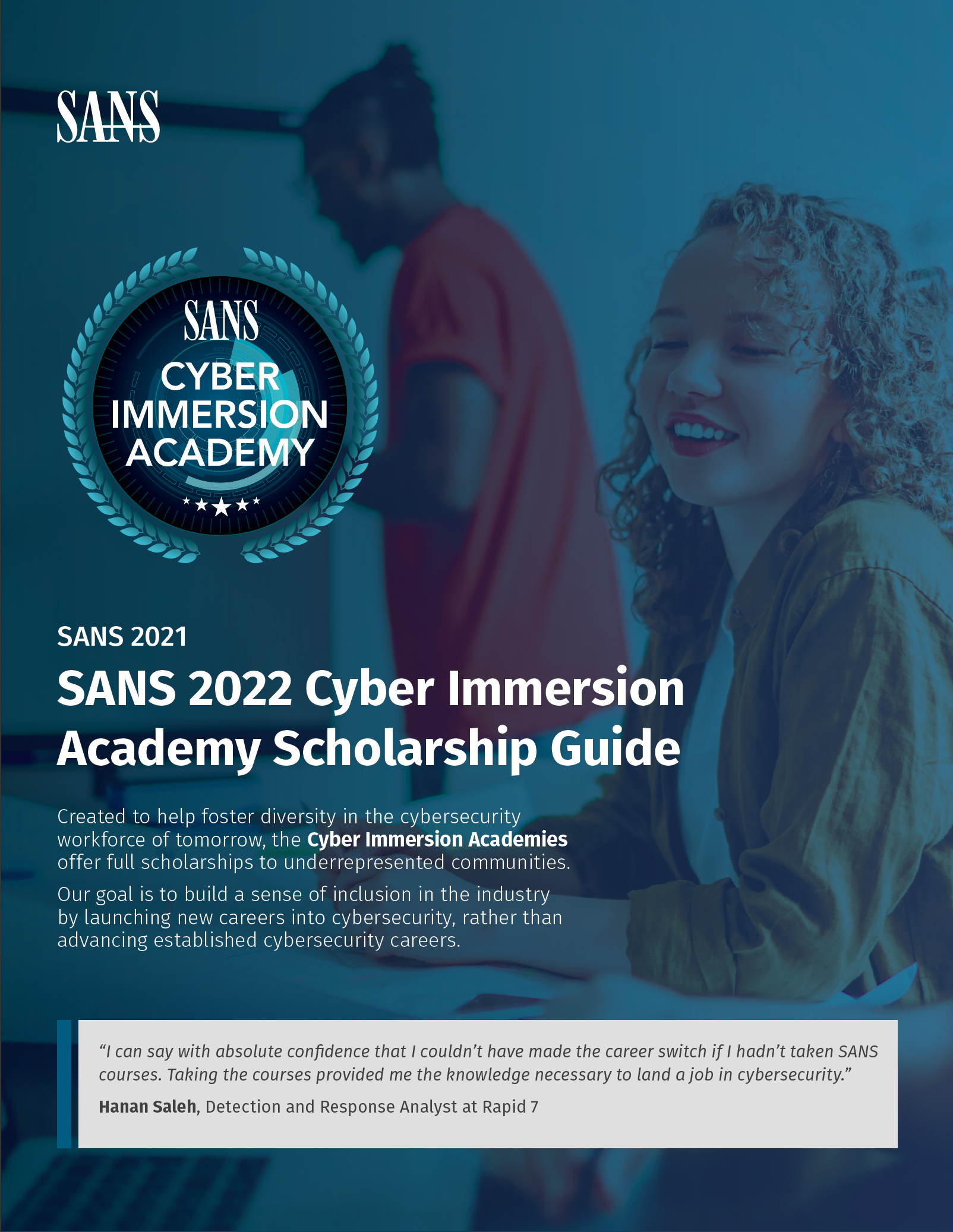 Read About the Academy Program
Learn more about our immersion academy scholarship partners, the graduates of our academies, and the jobs they've secured after graduation in this academy report.