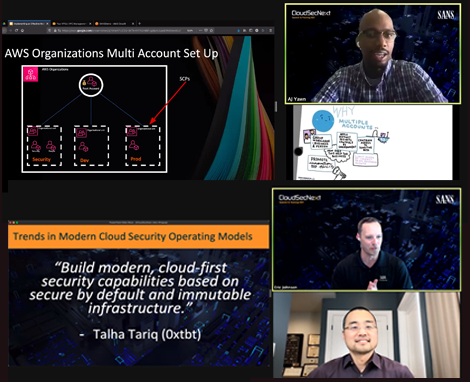 The Summit Call for Presentations is opening soon!
SANS CloudSecNext Summit | May 3-4 | San Diego, CA & Live Online
Speaking at a SANS Summit gives you the opportunity to engage with thousands of cybersecurity professionals, to share your expertise, and to expand your network. If you have original content to share with the community, we encourage you to submit a talk proposal.
CloudSecNext Summit will bring together a unique combination of real-world user experiences and case studies, as well as practical, technical training focused on specific approaches and skills for building and maintaining a secure cloud infrastructure.
To get a taste of the type of dynamic presentations and speakers you'll see at the 2022 CloudSecNext Summit, check out these talks from the 2021 Summit.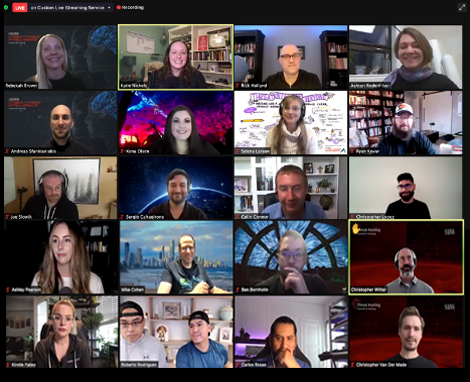 Proposed presentations should be case studies based on real-world experience, lessons learned, and best practices, and should give attendees actionable advice they can implement immediately upon returning to their organizations.
Topic of interest include, but are not limited to:
Case studies of cloud migrations and lessons learned the hard way
Multi-account and multi-cloud security best practices
Cloud security monitoring and threat detection
Securing cloud native technologies including containers, Kubernetes, and serverless technologies
Security-led innovation through modernization of applications, process (DevSecOps), and policy
Hybrid cloud/edge computing security
Managing access and authorization in the cloud
Identity federation and single sign-on (SSO)
Performing IR in cloud environments
Vulnerability management for instances, containers, and Serverless
Submit your proposal by following the link below. You will be prompted to create or log into an account for EasyChair prior to submitting.
Submission Deadline: Monday, February 14, 2022, 5:00 p.m. EST (UTC-5)
Practical Advice for Submitting a Talk
Giving presentations at conferences is a great way to share your expertise, expand your professional network, and bolster your personal brand. But how do you submit a proposal that sets you apart from the crowd? Britta Glade, Director of Content for RSA Conference, and Dawn Cappelli, CISO of Rockwell Automation and program committee member for RSA Conference, have reviewed literally thousands of proposals, and share their tips for getting yours noticed and selected.