SANS CISO Networking Forum Agenda
Agenda is all in BST

11:30-12:00 - Registration
12:00-13:00 - Networking Lunch
13:00-13:15 - Opening Remarks Stephen Jones, MD UK SANS 
13:15-13:45 - Peace of mind: how employing an offensive cyber security model can save you time and stress
Speaker:
13:45-14:15 - Securing an open and resilient digital future – NCSC's views on the UK's cyber strategy, in the face of evolving threats and global challenges.
Speaker:
14:15-14:45 - A strategic approach to security awareness and human risk management
Speaker:
14:45-15:15 - Networking Break
15:15-16:00 - CISO wellbeing, pressure and priority management strategy
Speakers:
16:00-16:30 - Building & Managing a Resilient Cyber Team
Speaker: 
Synopsis: The Security team has never been so critical to the overall success and resilience of an organisation. The constantly evolving threat landscape has not only increased the challenge of protecting the organisation but also increased stress and pressure on security teams. We are the defenders of the cyber realm, and with that comes significant responsibility of making decisions, high stakes, stress and workload – most of which never cease. It's relentless and context switching is often exhausting.How can we expect to perform at a high level and not burnt out? How can we expect to make effective business decisions when we are feeling stressed and anxious?In this session, Jitender will discuss the immense pressure placed on today's CISOs and Security teams, the signs of stress and burnout to look for, and his playbook for building the resilient and confident security team that operates at top of their game when it matters most.
16:30-17:00 - Bringing Threat Preparedness to the board
Speaker:
Synopsis: We live in a world of highly advanced threats and no hope of playing catch up, highly profitable for vendors, consultancies and training companies. But threats are increasing, quality skills are scarce and breach impact to businesses is higher than it ever has been. In short we're no where near solving the problem and I'm not sure it's in the best interests of industry profits to do so. I'll be discussing a more targeted approach, allowing us to focus on what really matters, and bring Threat Preparedness to the board…
17:00-17:05 - Closing Remarks Stephen Jones, MD UK SANS
17:05-18:30 - Networking, Light Refreshments & Drinks
Speakers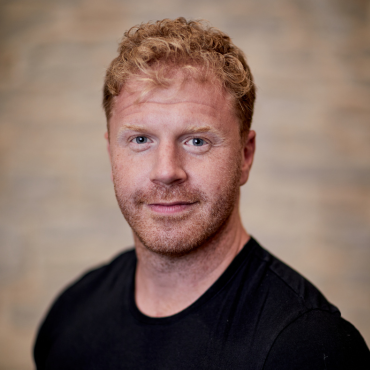 James Lyne
Certified Instructor
James Lyne is a self-professed 'massive geek' and has technical expertise spanning a variety of the security domains from forensics to offensive security.