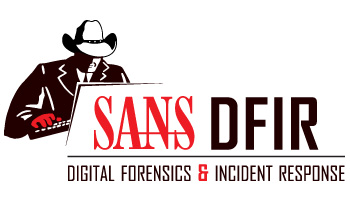 Welcome to DFIR Summit 2014
7 courses
6 instructors
2 disciplines
Digital Forensics Incident Response Summit
  Chairman: Rob Lee
  Co-Chairman: Alissa Torres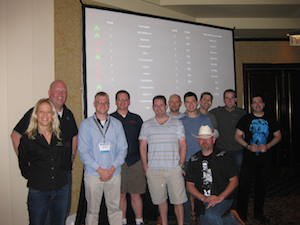 Pre-Summit Course Dates: June 3-8, 2014
SANS DFIR NetWars: June 6-7, 2014
Summit Dates: June 9-10, 2014
The Digital Forensics and Incident Response (DFIR) Summit & Training event combines hands-on DFIR classroom training with trending DFIR summit speakers together into ONE premier event. Choose from 6 DFIR training classes and add on the two-day action-packed Summit that will help you build your DFIR Skills to new levels. One of the few DFIR-only training events on the SANS calendar! Join the most innovative minds in the industry to tackle advanced DFIR issues.
Top 4 Reasons to Attend
DFIR Focused Training - The event hosts only DFIR training classes SANS has to offer.
Summit Talks - The summit packed with trending talks and leading speakers covering the most innovative DFIR topics. Actually be able to speak and sit down to have a real discussion with some of the leaders in the field.
DFIR NetWars - Free if you sign up for a class: SANS DFIR NetWars is a hands-on, interactive learning environment that enables DFIR professionals to develop and master the skills they need to excel in their field.
Austin - Bring your team to learn during the day and enjoy 6th street in the evening with other DFIR friends and colleagues in the community. Time and again, we have been told that the connections in the industry made at the summit is the real value of an event like this.
"Transitioning into an IR role, the summit enhanced my knowledge with new tools, blogs, intelligence feeds and a community to tap into." - Daniel Garcia, Baker Hughes

"Highly focused content plus excellent face to networking opportunities is a win!"
- Paul Bobby, Lockheed Martin

"The Summit always presents current topics and the speakers are top notch."
- Joseph Garcia, NYPD Computer Crime Squad
Stay connected via Twitter, using hashtag #DFIRsummit, to hear announcements and discussions surrounding the Summit.
Special Offers for All Attendees!
This offer reduces the Summit registration fee from $1,495 to $495 when purchased in conjunction with a full price 5-6 day course a savings of $1,000! The discount is automatically applied when the Summit and a qualifying course are both selected during registration.
Additional SANS Forensic Resources: