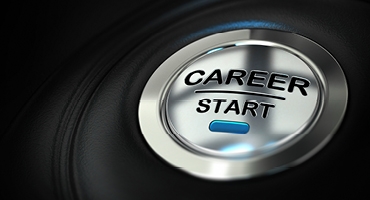 As someone new to the SANS Institute and the cybersecurity world but interested in finding out where to begin, I was fortunate enough to be directed to the SANS Essentials Courses, a package of critical courses that helps students to build a broad foundation of knowledge in cybersecurity.

In a fast paced, technologically advancing society, cybersecurity courses and careers are needed now more than ever. SANS offers many courses targeting a wide spectrum of students from beginners and intermediate professionals to advanced cybersecurity specialists. Often times when people think about SANS they think of advanced cybersecurity courses, with expert instructors that have been in the industry for years, and have a vast amount of experience. With SANS instructors having a vast amount of experience and knowledge, they are able to share their own experiences to help break down each course and the topics covered within, in a manner that's easy to not only comprehend, but apply the moment the student returns to work.
"What if I have no experience in computing or IT but would like gain the skills necessary to begin a career in cybersecurity?"
The SANS Foundations: Computers, Technology, & Security course was launched to help those with little technical knowledge on computers. If you have always been interested in the cyber industry but feel you lack the knowledge to begin a successful career, this course will walk you through every step of the way. It is never too early or too late to begin to establish a baseline or foundation for computers, technology, and cybersecurity.
"The course will set you up for entering the workforce and be ready to continue learning in more advanced, technical areas across cybersecurity." -James Lyne, SANS Chief Technology Officer and Foundations Course Author
James Lyne, the course author, has a passion in facilitating learning for students and allowing them to really hone their skillsets. As SANS' Chief Technology Officer, he has a diverse background in security across many disciplines and is eager to share his wealth of knowledge with his students. Foundations has an abundance of videos, audio's, quiz's, and labs that can be taken as many times as the student wants within the four-month course window. This multistep approach to learning truly helps to solidify core IT concepts and computer knowledge and abilities. The course is designed to assist a diverse group of students, from newly graduated students to those looking to make a career change. You will get a chance to dive into extensive fundamental knowledge in areas such as computer hardware, networking, Linux, operating systems, data storage, and much more.
If you are interested in a career in cybersecurity but do not have a background or experience in IT and computers, the Foundations course is a great place to start. Learn more by viewing the course syllabus where James shares an in-depth look into Foundations.
"What if I have little to no experience in cybersecurity?"
The SANS SEC301: Introductory to Cyber Security course is designed to ease you into, not just the world of cybersecurity, but helps you to bridge any technological gaps you may have when beginning to use computers on a more frequent basis. This course is meant to build you up and give you a good set of foundational skills to begin to understand the world of cybersecurity. This beginners course covers a broad spectrum of security topics and is broken down in to easy to learn bits of information.
"Don't worry, I haven't lost a student yet and I'm not going to start this week. I promise I can get you through this." -Keith Palmgren, SEC301 Course Author
Keith Palmgren, the course author, has been instructing students in cybersecurity since 1995. He is constantly updating and adjusting his courses to reflect the most current advancements in technology. His goal is to have every student leave his course confident in their newly learned cybersecurity abilities, ready to get to work or take on the next foundational course. He has developed numerous resources for students, which help to break down the entire course curriculum. He has created countless study material resources and labs to ensure students have everything they need to be successful. Since Keith has taught both the SEC301 and SEC401 courses, he has done an exceptional job bridging the gap between 301 and the next critical foundation building course, SEC401: Security Essentials Bootcamp Style. SEC301 does an excellent job explaining the fundamentals of cybersecurity. The foundational skills learned in this course are sure to benefit you in your career for years to come.
If you are interested in cybersecurity but need to learn the basics first, SEC301 is the right course for you. Check out the syllabus to get a more comprehensive understanding of all the skills you will gain throughout SEC301.
Free resources to introduce you to Cybersecurity:
Webcast - The 14 Absolute Truths of Security
Webcast - How to Build a Cybersecurity Platform the Easy Way


"What if I have some experience in IT and Cybersecurity, or a specific understanding of just my field in IT?"
SEC401: Security Essentials Bootcamp Style is an intermediate course geared towards teaching a comprehensive spectrum of information security skills and techniques needed to protect and secure an organization. This course is meant to be a step up from SEC301. If you have some experience in information technology or cybersecurity but you are looking to broaden your skills, SEC401 is where you should start. Even if you are a seasoned professional in an IT career field SEC401 will help to fill the gaps in your knowledge.
"My priority is to make some of the most well rounded and capable Information Technology professionals." -Bryan Simon, SEC401 Course Author
Bryan Simon, the lead course author, has been an internationally recognized expert in cybersecurity since 1991. His goal is to have every student be conversant in IT, able to manage a team, and possess the foundational skills to be able to fill different verticals, as their responsibilities grow and progress in their careers. His deep understanding and experience in information technology and cybersecurity allows him to effectively communicate the wide variety of foundational skills taught in this course, in a manner that is easy to grasp.
If you are interested in furthering your understanding of information security skills SEC401 will give you the skills needed to make you a valuable asset for your company and profession. Look over the syllabus to get a more comprehensive understanding of all the skills you will gain throughout SEC401.
Free resources to support IT Security Core Concepts:
Webcast: Security Essentials Core Concepts
Whitepapers: Over 90 papers on Security Basics