On Thursday, April 7, thousands from around the globe tuned in for the SANS OSINT Summit.
We invited Ashton Rodenhiser to create graphic recordings of our Summit presentations. If you missed a talk or are looking to view the SANS New2Cyber Summit through a visual lens, take a look at the recordings below.
In addition to graphic recordings, PDFs of Summit presentations will be made available on the SANS Summit Archives page (SANS account required) and videos will be posted to YouTube over the next several months.
*If you registered for the Summit, video recordings are available on your Summit Access page in your SANS Portal.
OSINT Around the Globe: An In-Depth Overview of Resources, Tactics, and Tools for Gathering Intelligence Outside the United States
Jessica Smith,
Special Investigations Lead, National Child Protection Task Force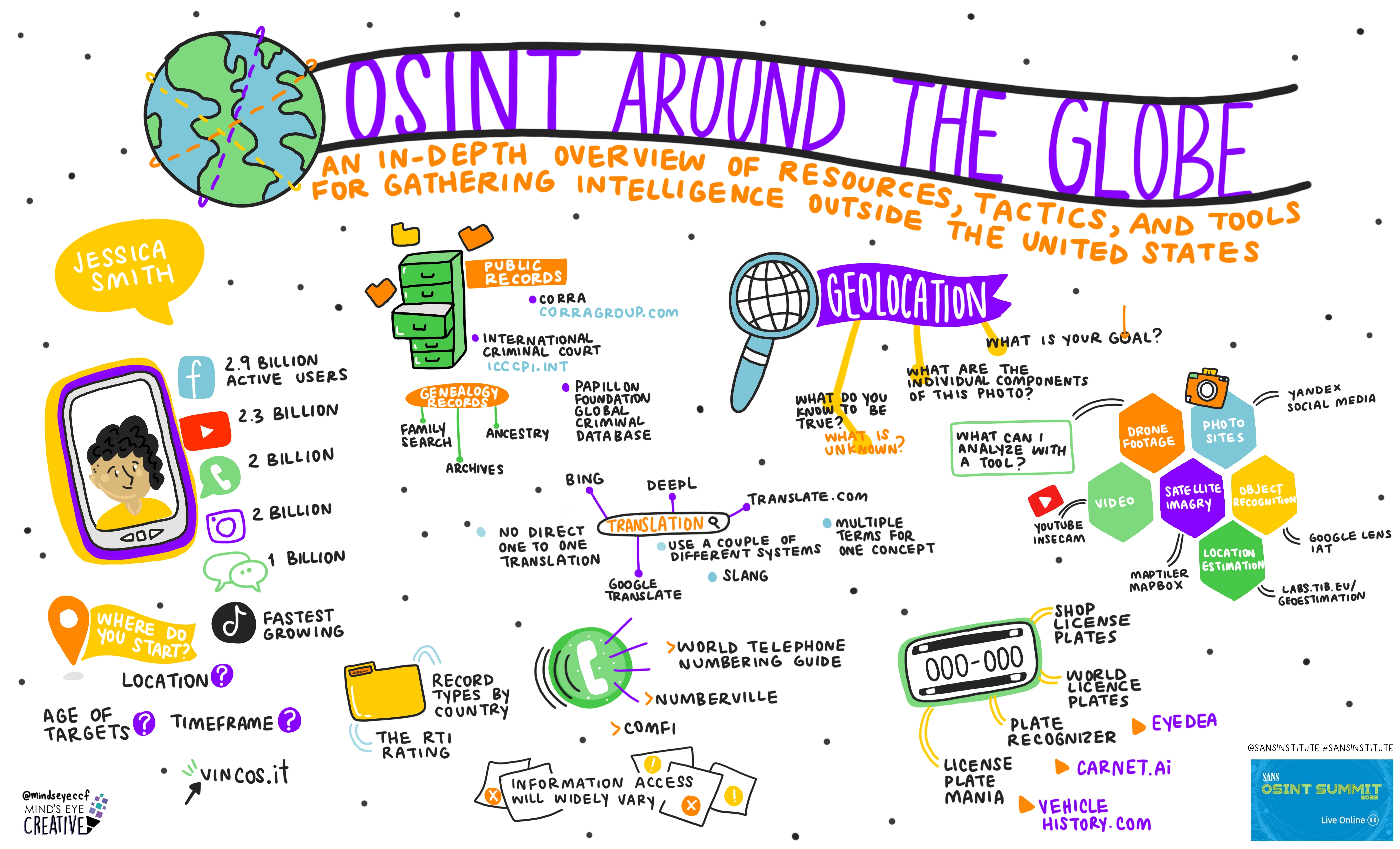 Glass Bottom OSINT
Haley Copeland,
Intelligence Team Lead, DarkTower
BOsintBlanc |,
Lead Intelligence Analyst, DarkTower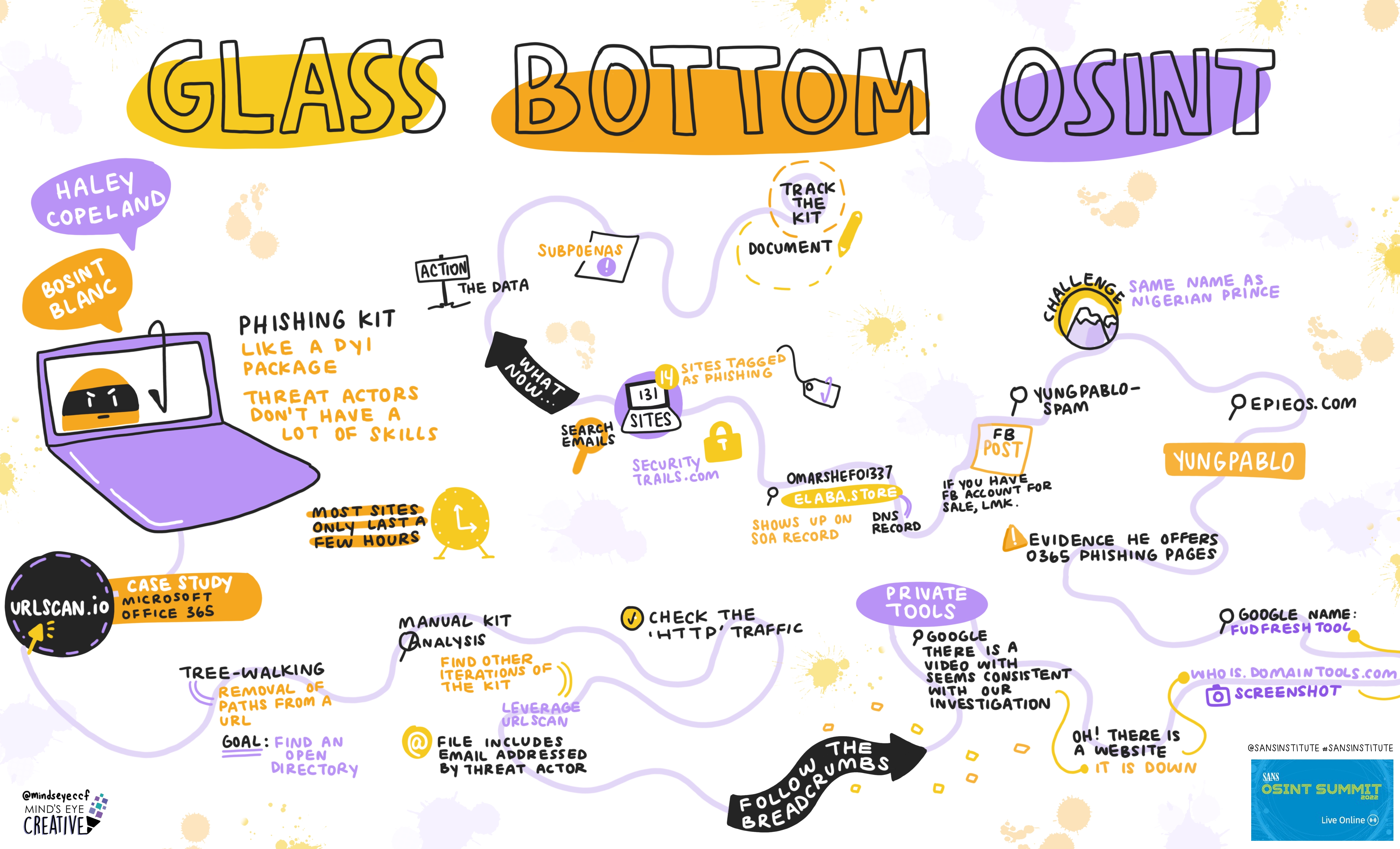 Advanced Open-Source Intelligence (OSINT) Gathering and Analysis: A SEC587 Demo
Nico Dekens,
Certified Instructor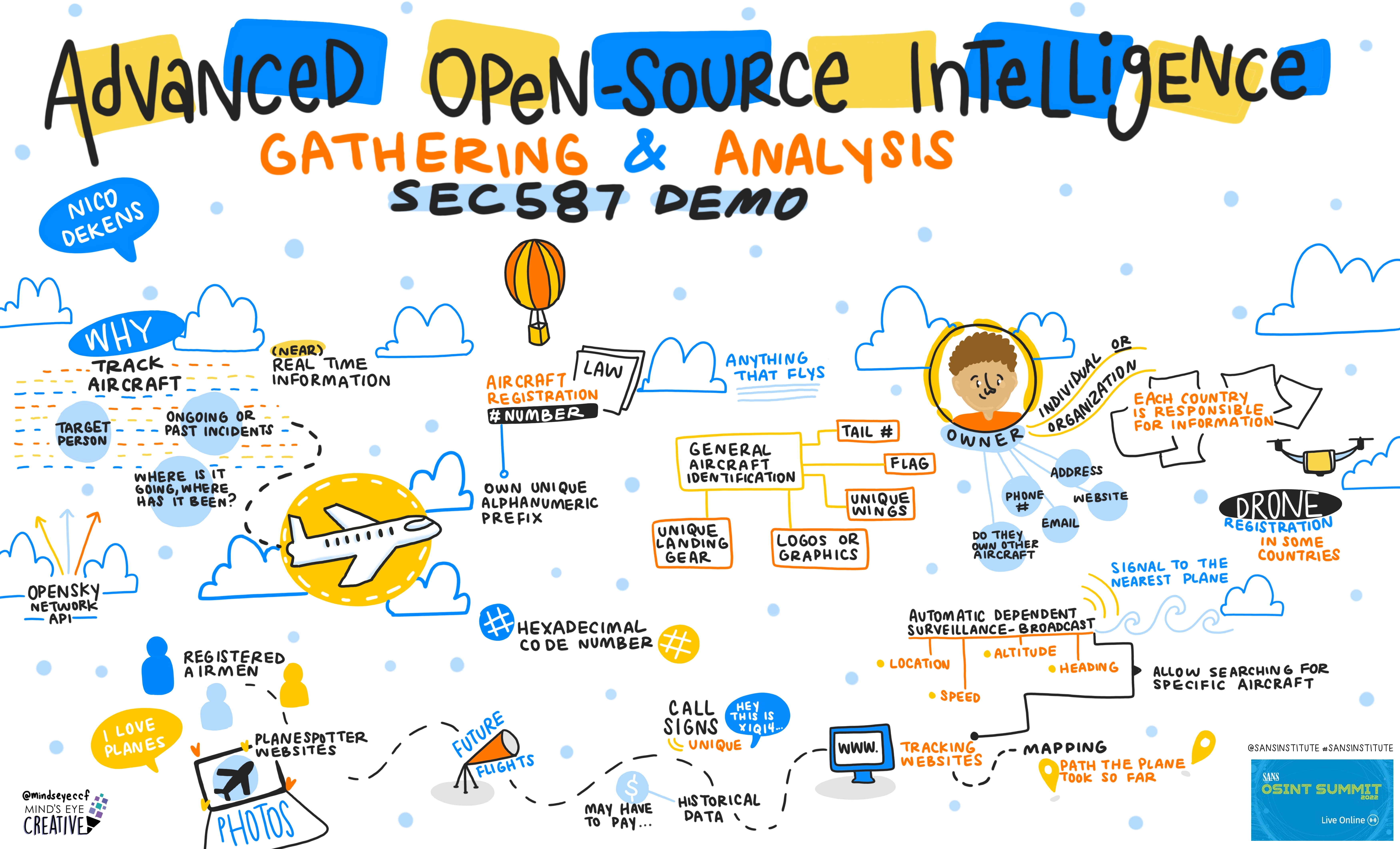 Keynote | Dark Web: The Other Side
Chris Poulter,
Founder & CEO, OSINT Combine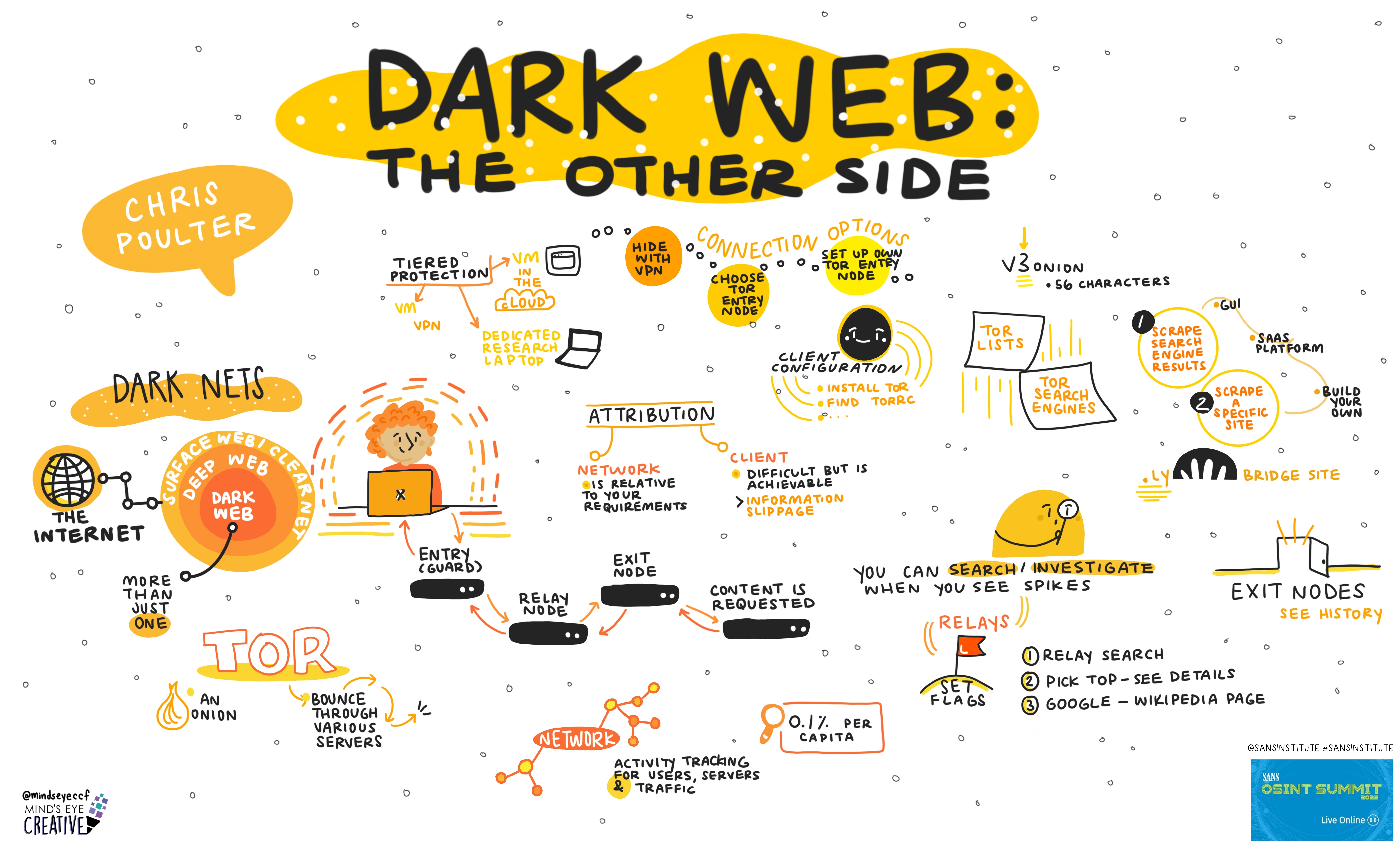 Blockchain Investigations 101: An Intro to Ethereum
Jeff Lomas,
Community Instructor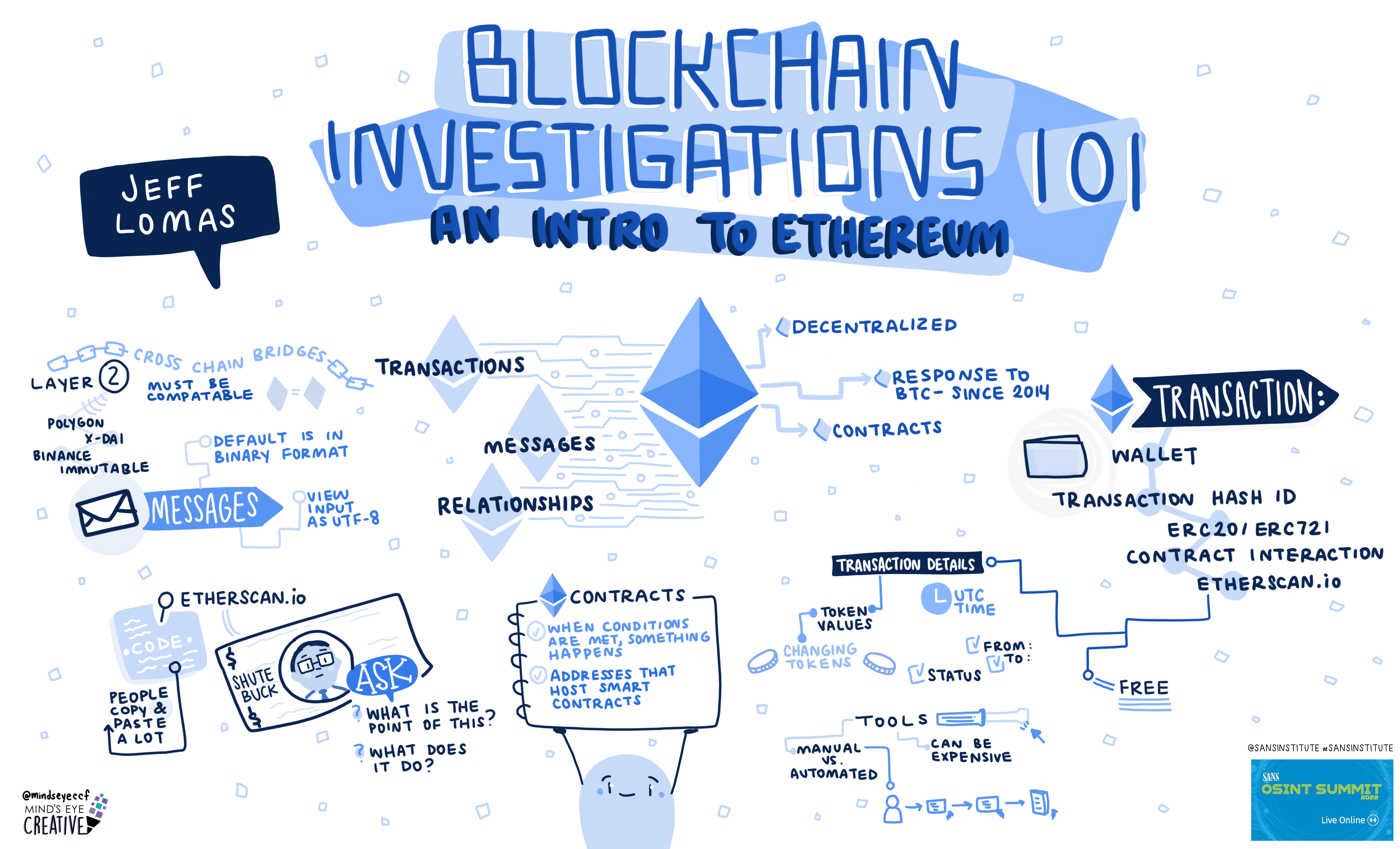 What Value Does OSINT Bring to the Web 3.0 Space?
Michael James,
Director of Cyber Intelligence and Analysis, QOMPLX Inc.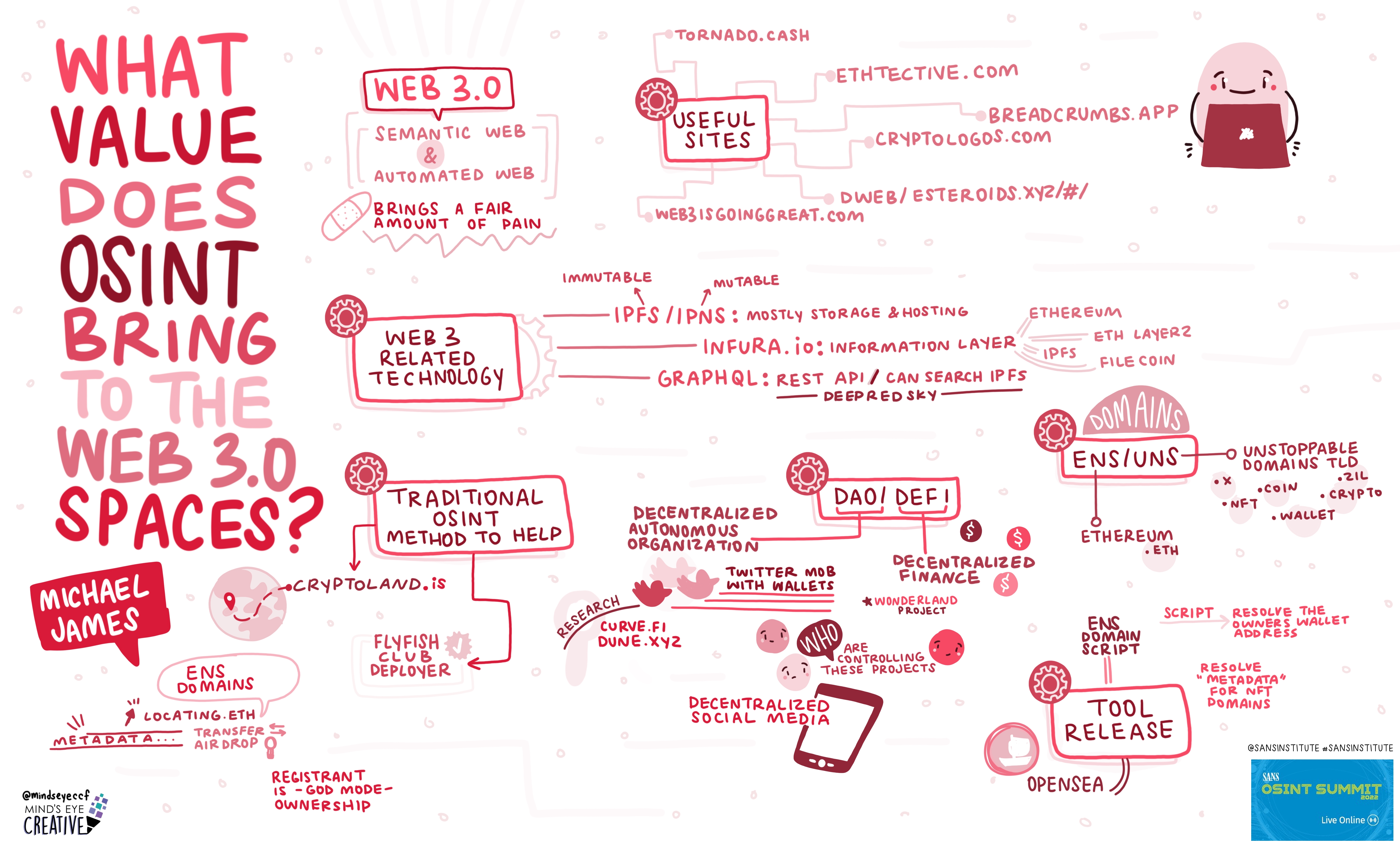 Once Upon a Crime: A Novel Approach to OSINT Through Storytelling
Rae Baker,
Senior Open Source Intelligence Analyst, Consulting
Tracy Maleeff,
Security Researcher, Krebs Stamos Group LLC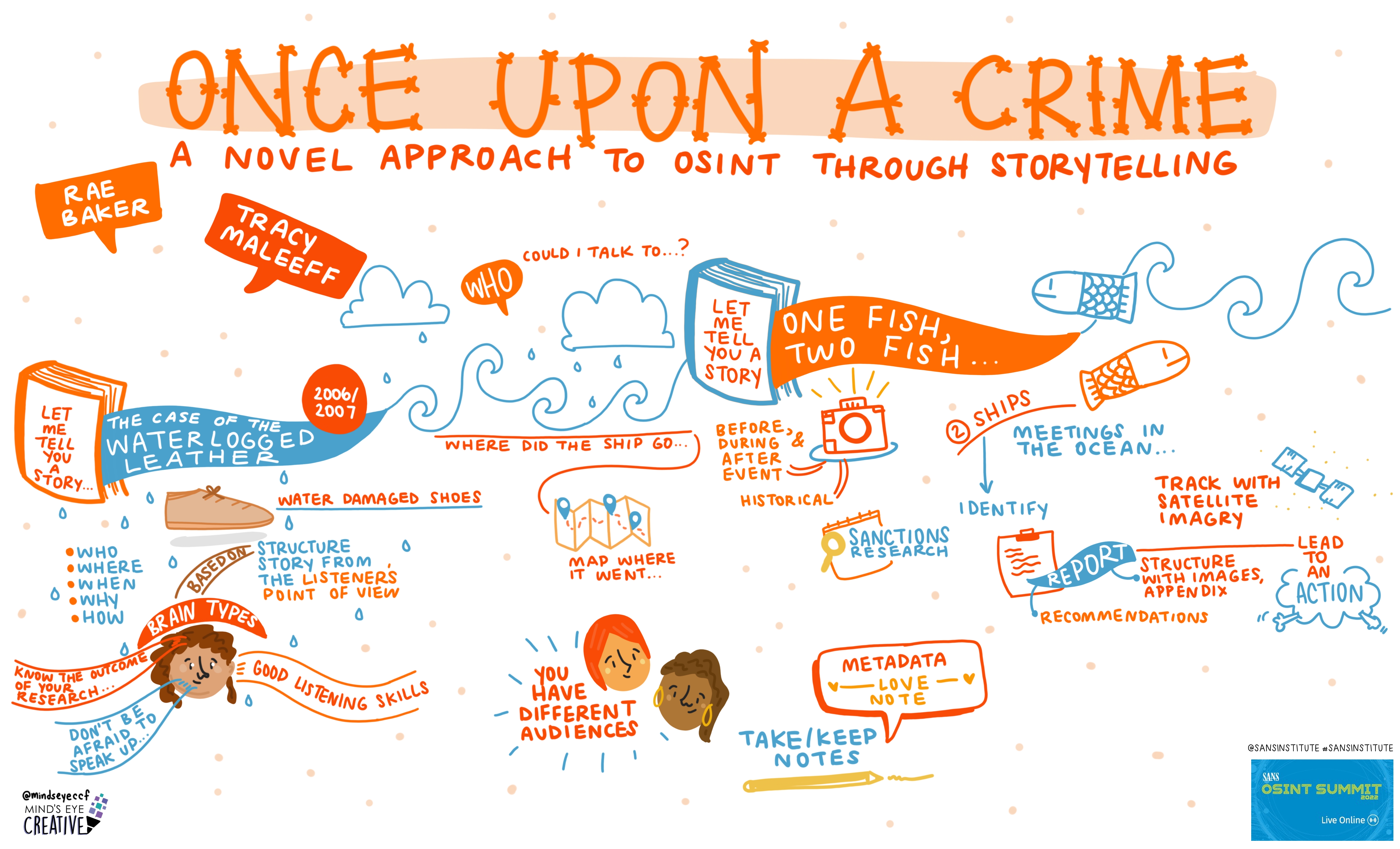 Open House: Real Property OSINT and Researching Public Records
Alethe Denis,
Senior Consultant, Critical Insight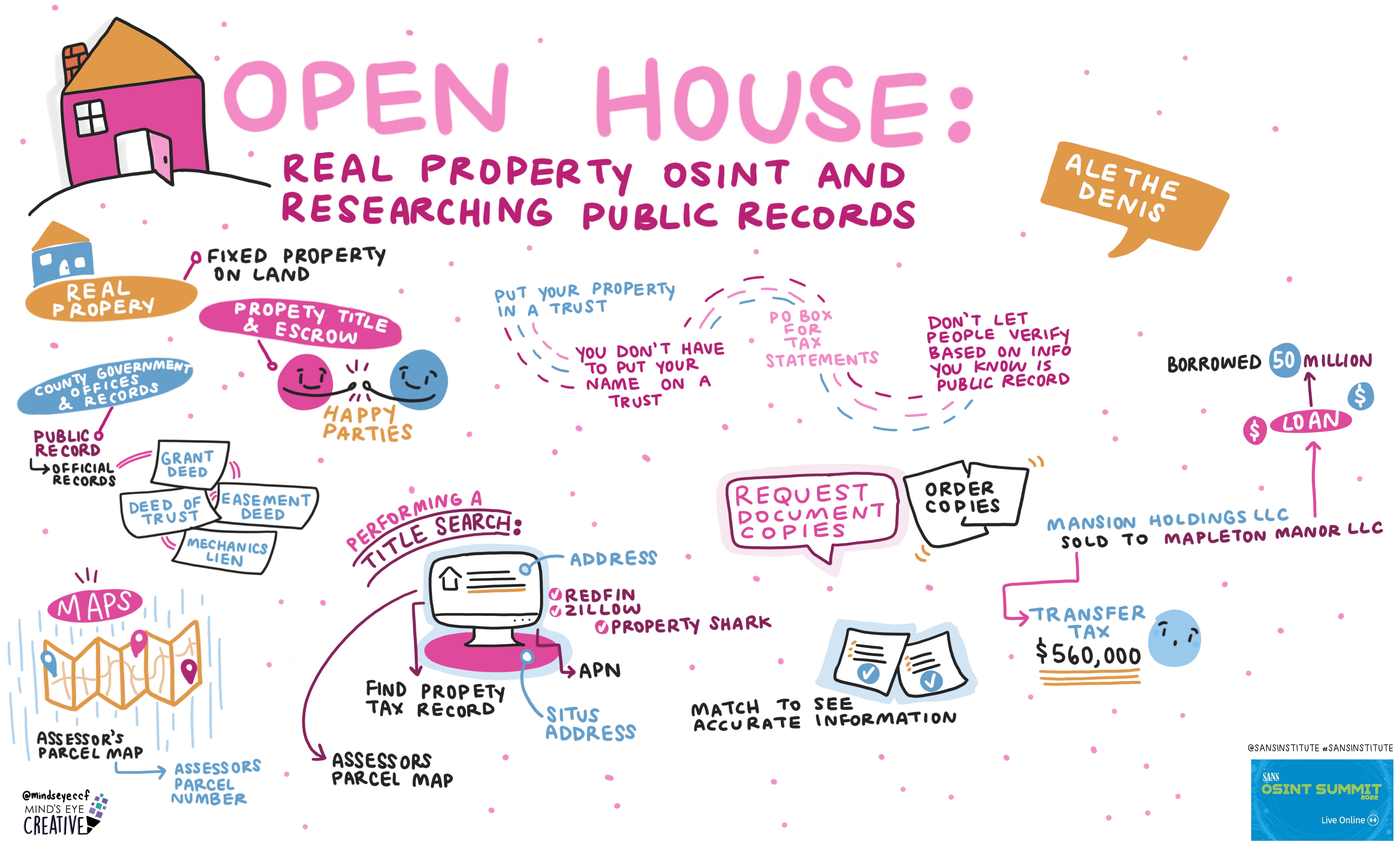 I Know You: Contact Exploitation in SOCMINT Investigations
Christine Talley,
Crime & Intelligence Analyst, Riverside County Sheriff
If you'd like to check out our other upcoming Summits, you can
view the latest listing here
.