On Wednesday, March 23, and Thursday, March 24, thousands from around the globe tuned in for the SANS New2Cyber Summit. We invited Ashton Rodenhiser to create graphic recordings of our Summit presentations. If you missed a talk or are looking to view the SANS New2Cyber Summit through a visual lens, take a look at the recordings below.
In addition to graphic recordings, PDFs of Summit presentations are available on the SANS Summit Archives page (SANS account required) and videos will be posted to YouTube over the next several months.
*If you registered for the Summit, video recordings are available on your Summit Access page in your SANS Portal.

Opening Keynote: 5 Things in 20 Minutes
James Lyne, Chief Technology Officer, SANS Institute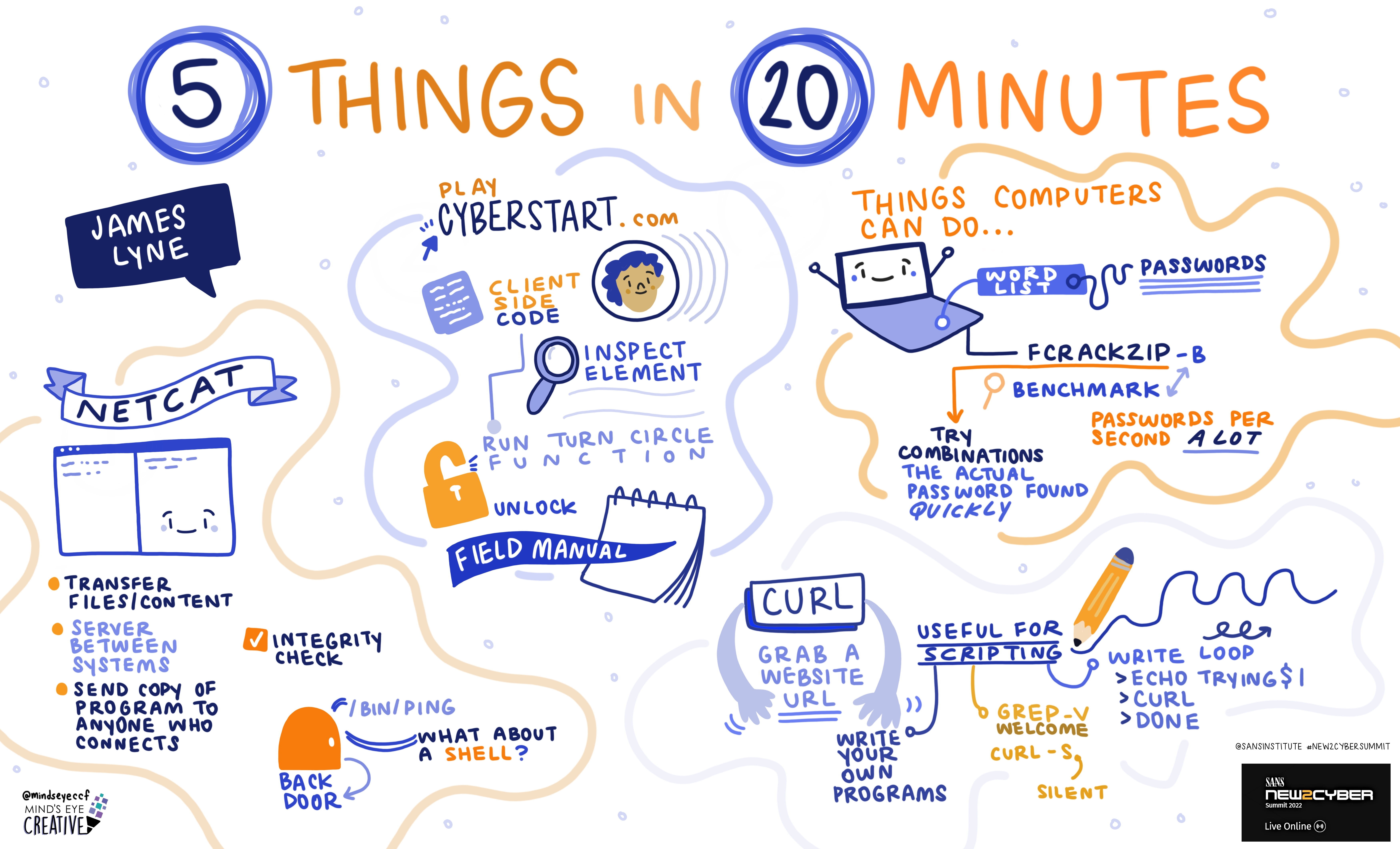 Fantastic AWS Hacks and Where to Find Them
Christophe Tafani-Dereeper, Cloud Security Researcher & Advocate, Datadog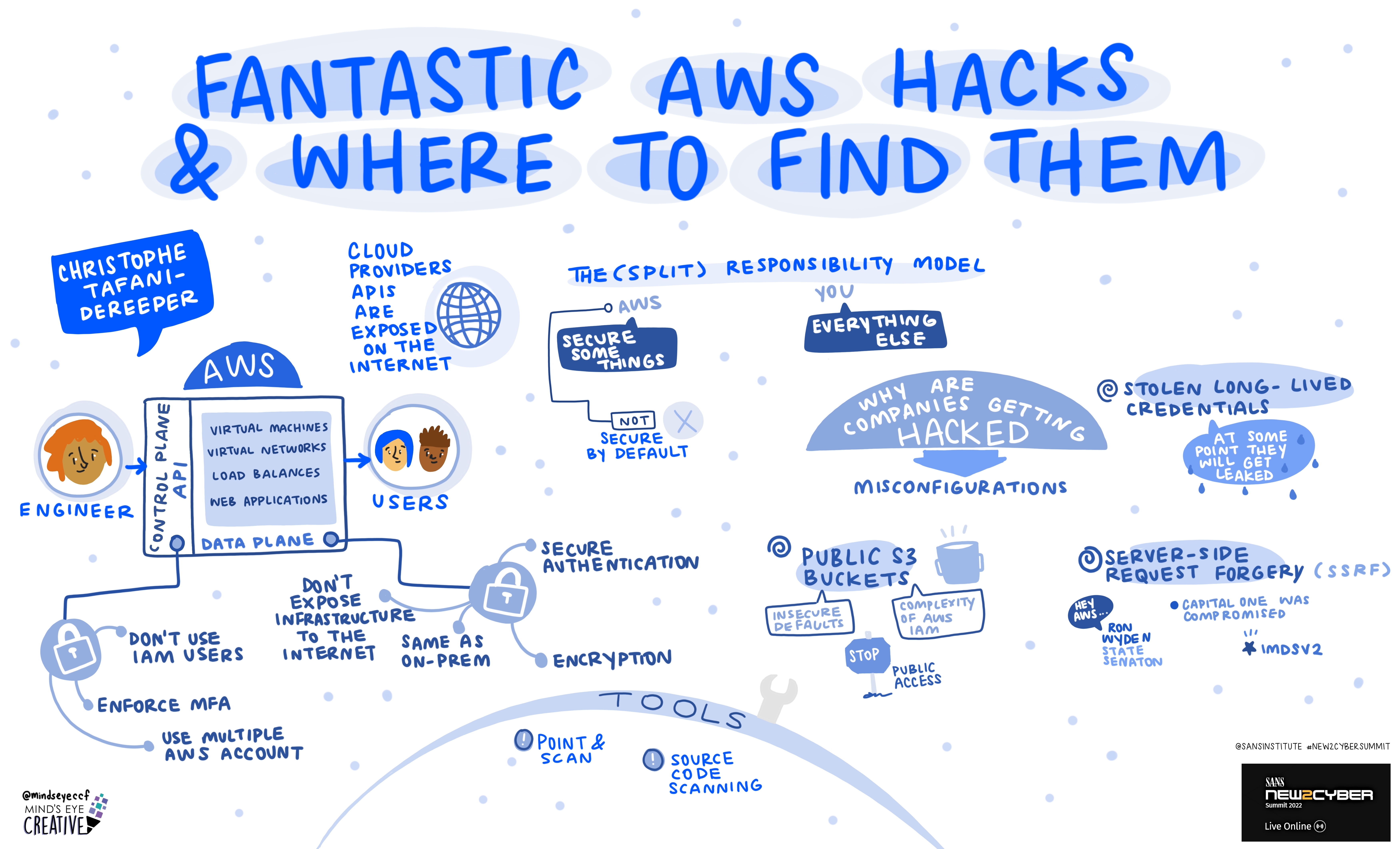 Why SecDevOps is the New Way in Cybersecurity
Saman Fatima, Data Engineer, Macquarie Group
7 Tips for Working with a Recruiter
Jason Davis, Managing Director – Atlanta, Diversant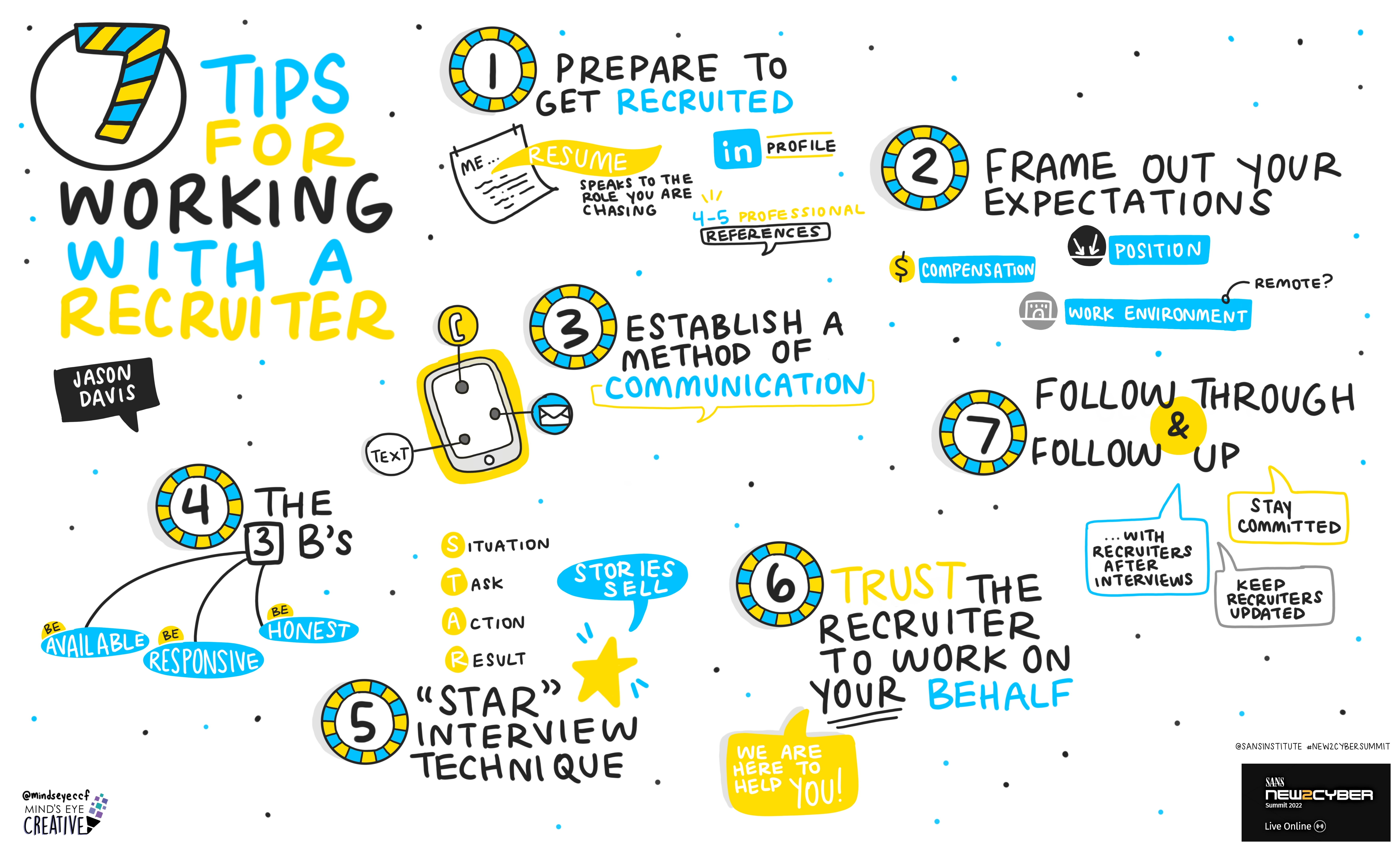 Risky Business: Careers in GRC
Talya Parker, Engineer – Privacy, Safety and Security, Google; Founder, Black Girls in Cyber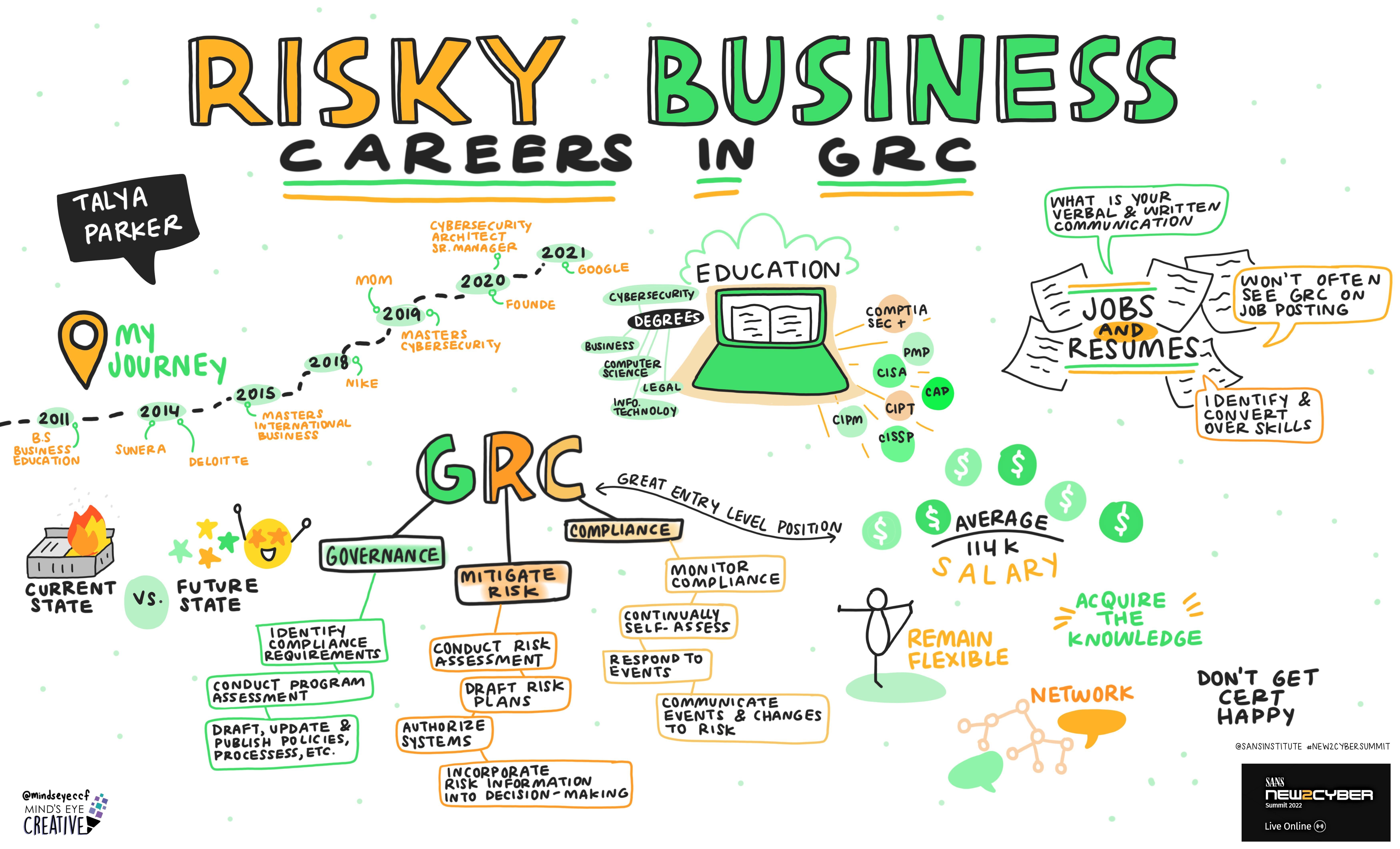 Amp Up Your Career: Careers in Energy and Critical Infrastructure Cybersecurity
Gabriel Agboruche, Cybersecurity Manager (Operational Technologies), Accenture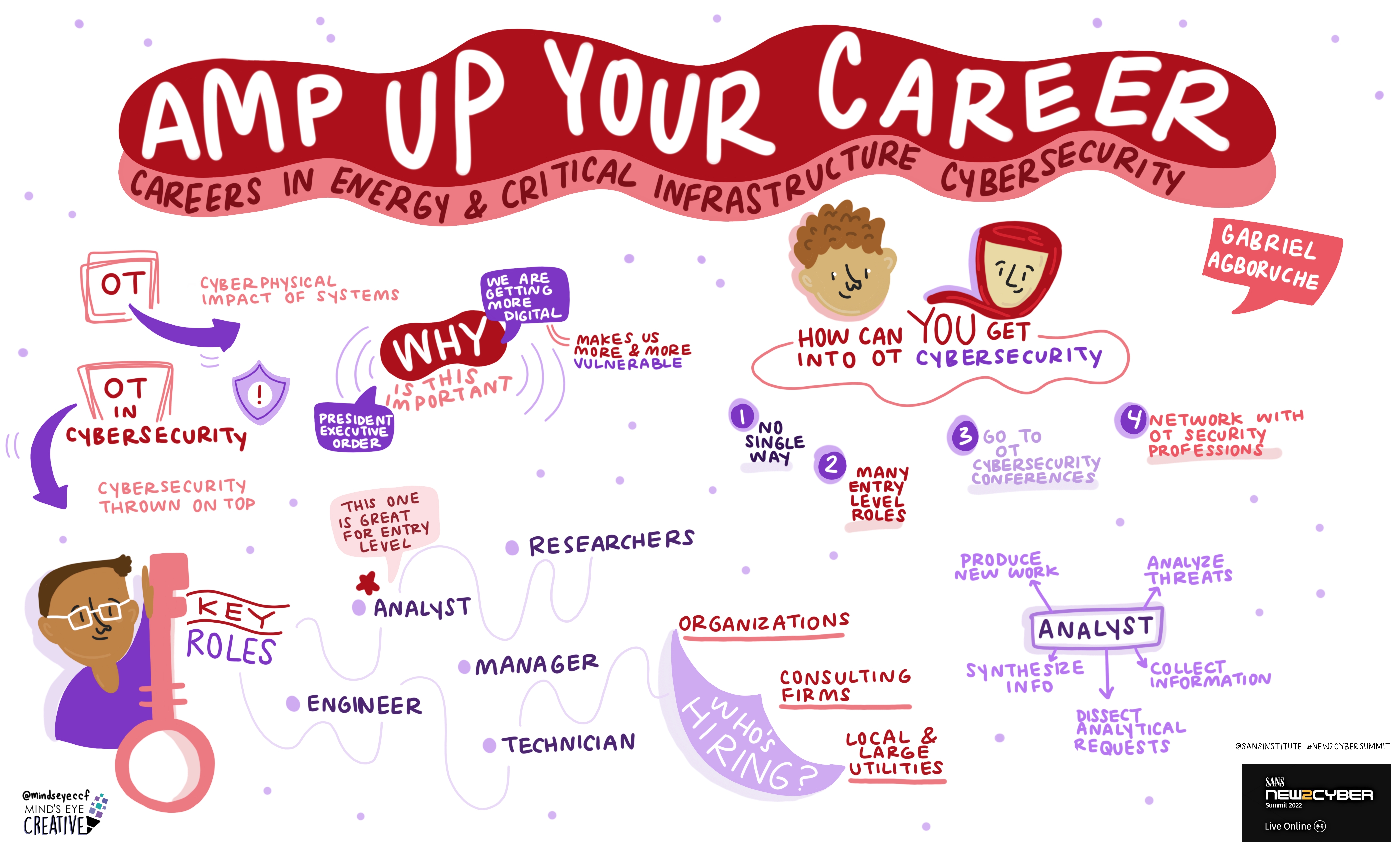 Don't Get Popped: Vulnerability Management Do's and Don'ts
Don Murdoch, SANS Instructor
New Shell in Town: Adventures in using PowerShell on Linux
Fernando Tomlinson, Principal Digital Forensics and Incident Response Consultant, Mandiant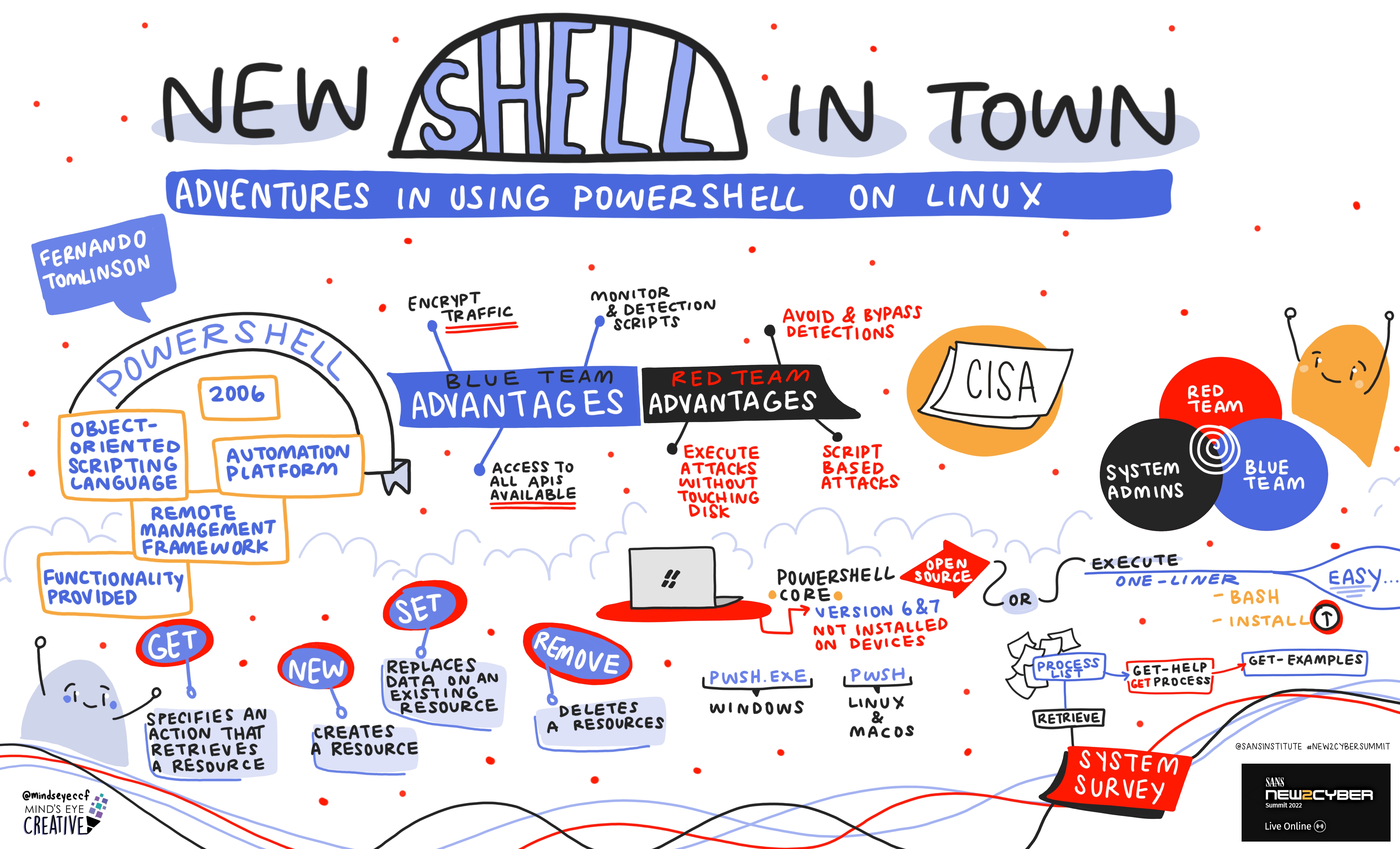 Keynote: Finding Cybersecurity: A Practitioner's Path to Success
Zinet Kemal, Associate Cloud Security Engineer, Best Buy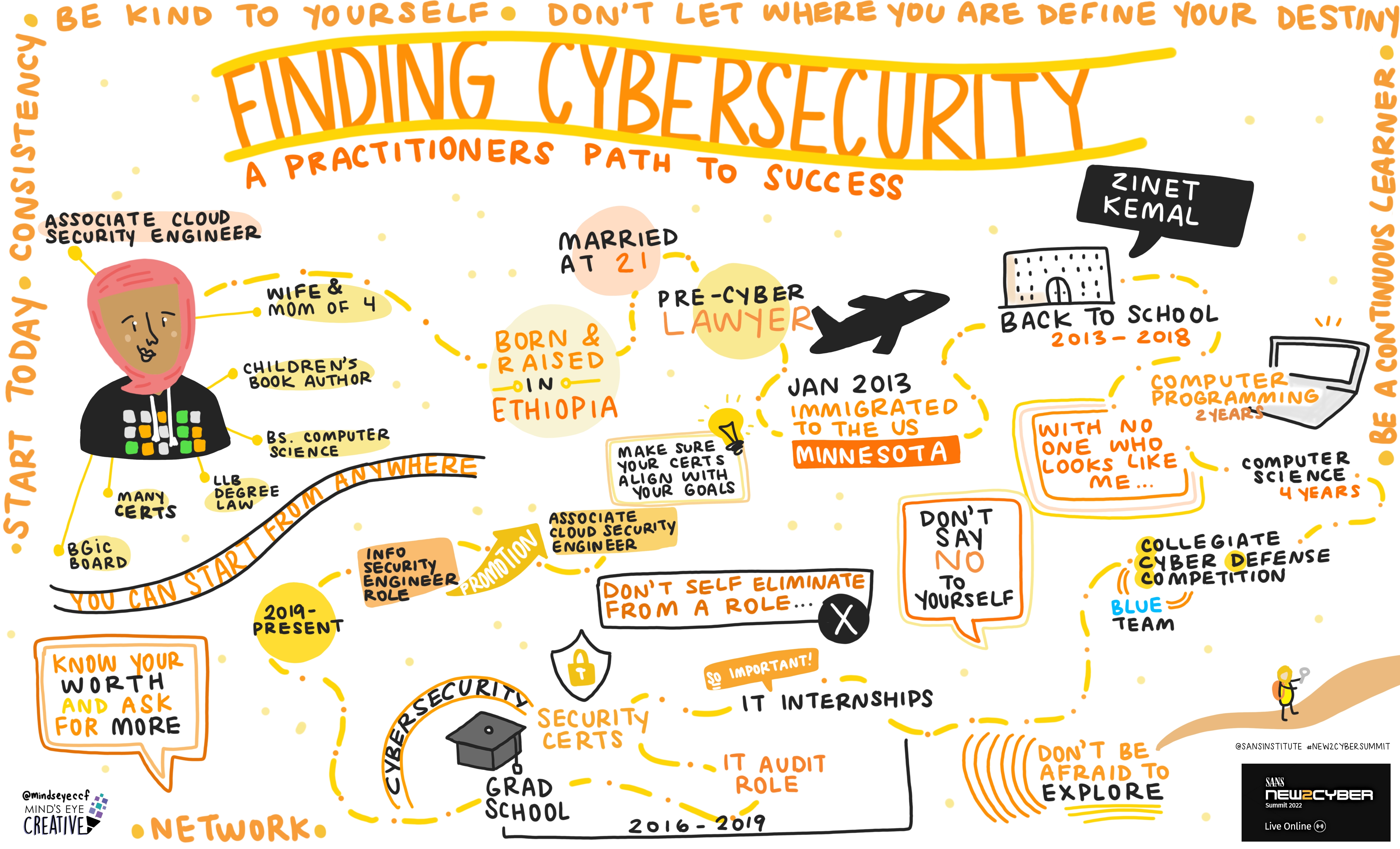 Fast-Track Your Cybersecurity Career
Carolann Jacobs, Director, Cybersecurity Operations, Lending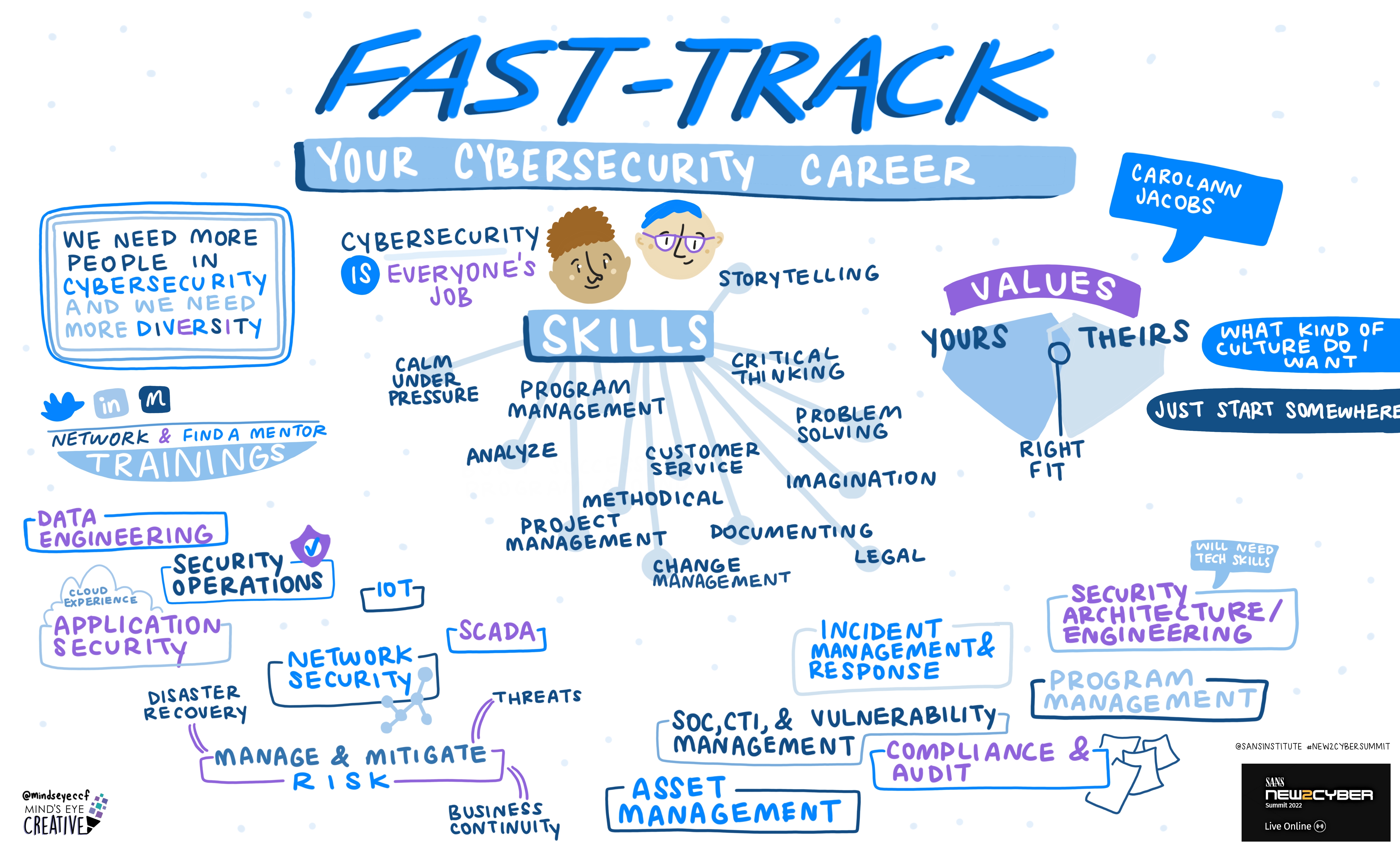 Point Sitting at the Big Table: Experiences as a First-Time Information Security Officer
Gregory Fellin, Information Security Analyst, CSU East Bay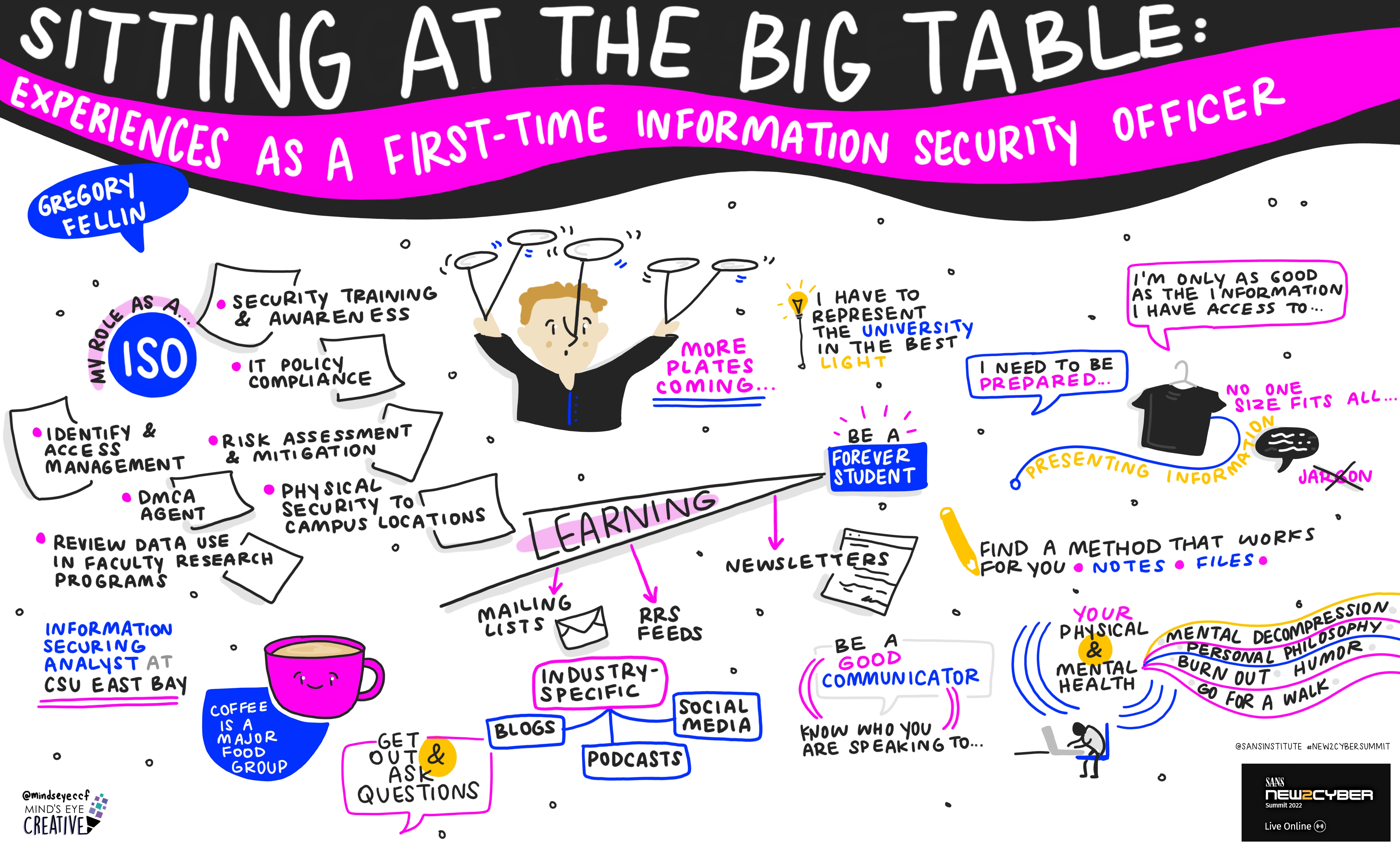 Outside of the Shell: Cybersecurity Careers and Paths for the Non-Technical People
Wesley Lee, Manager – Security and Privacy, Protiviti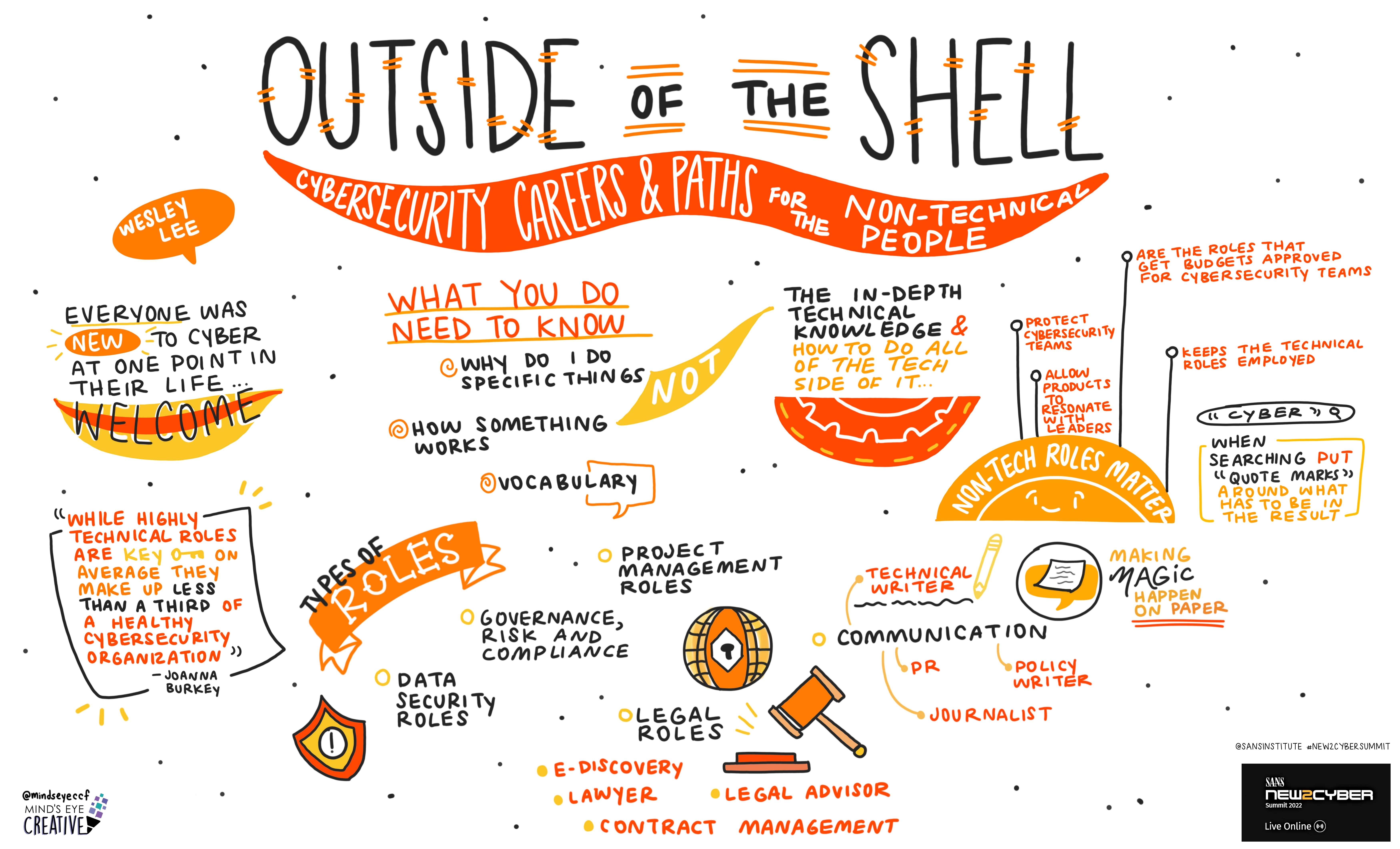 Panel: Inside the Minds of Hiring Managers
Caroline Carter, Manager, Career Services, SANS Technology Institute
Terry Bazemore Jr., COO, Ey3 Techologies
Kevin Bordelmay, Sr. Manager, Talent Acquisition & IGNITE Emerging Talent, Mandiant
Wilfredo Santiago, Director of Threat Operations, Blackpoint Cyber
Maureen Shrewsbury, Recruiter, Dragos, Inc.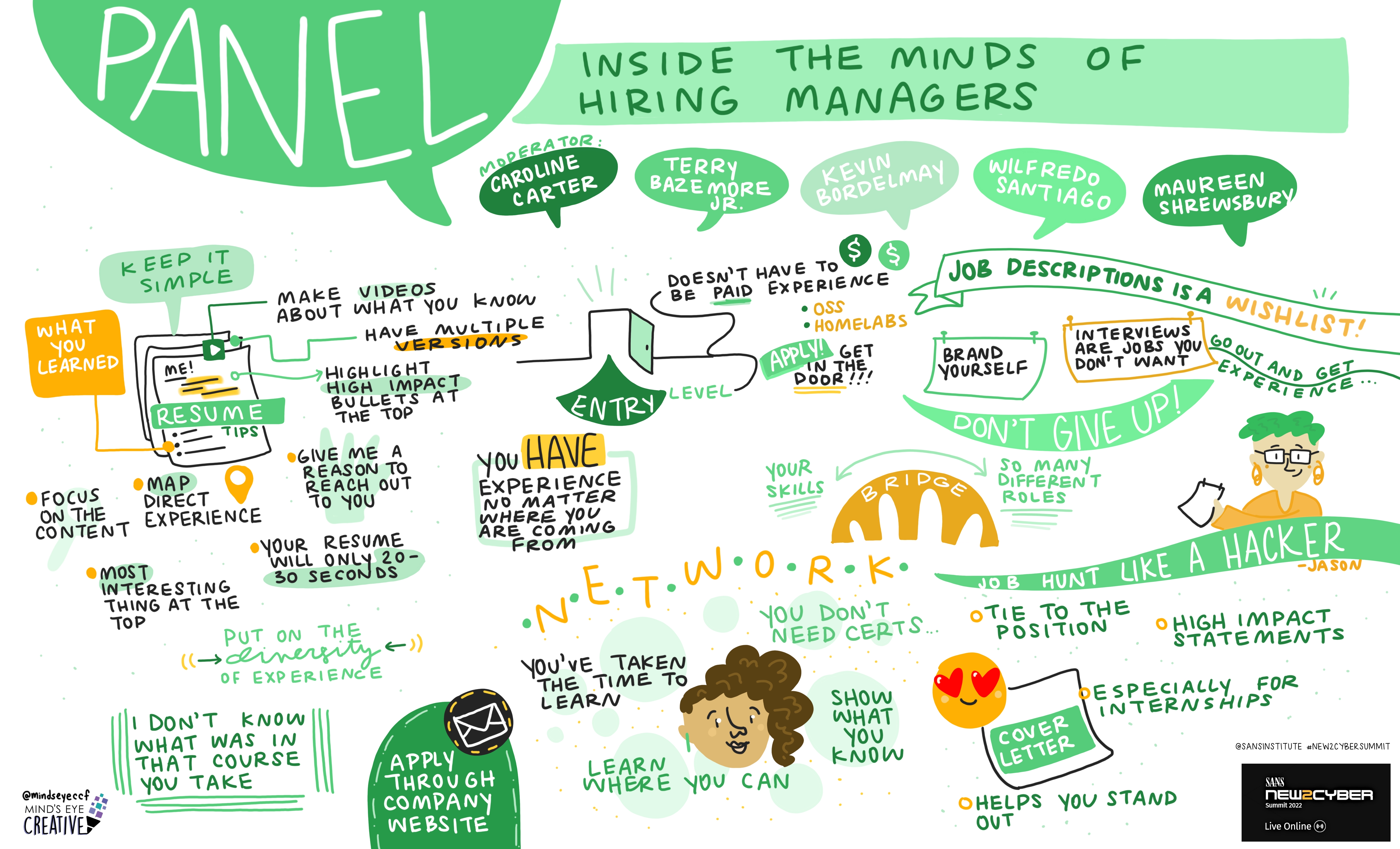 Reality Check: An Honest Look at Cybersecurity Jobs
Tia Hopkins, Field CTO & Chief Cyber Risk Strategist, eSentire
AJ Yawn, Founder & CEO, ByteChek; Associate Instructor, SANS Institute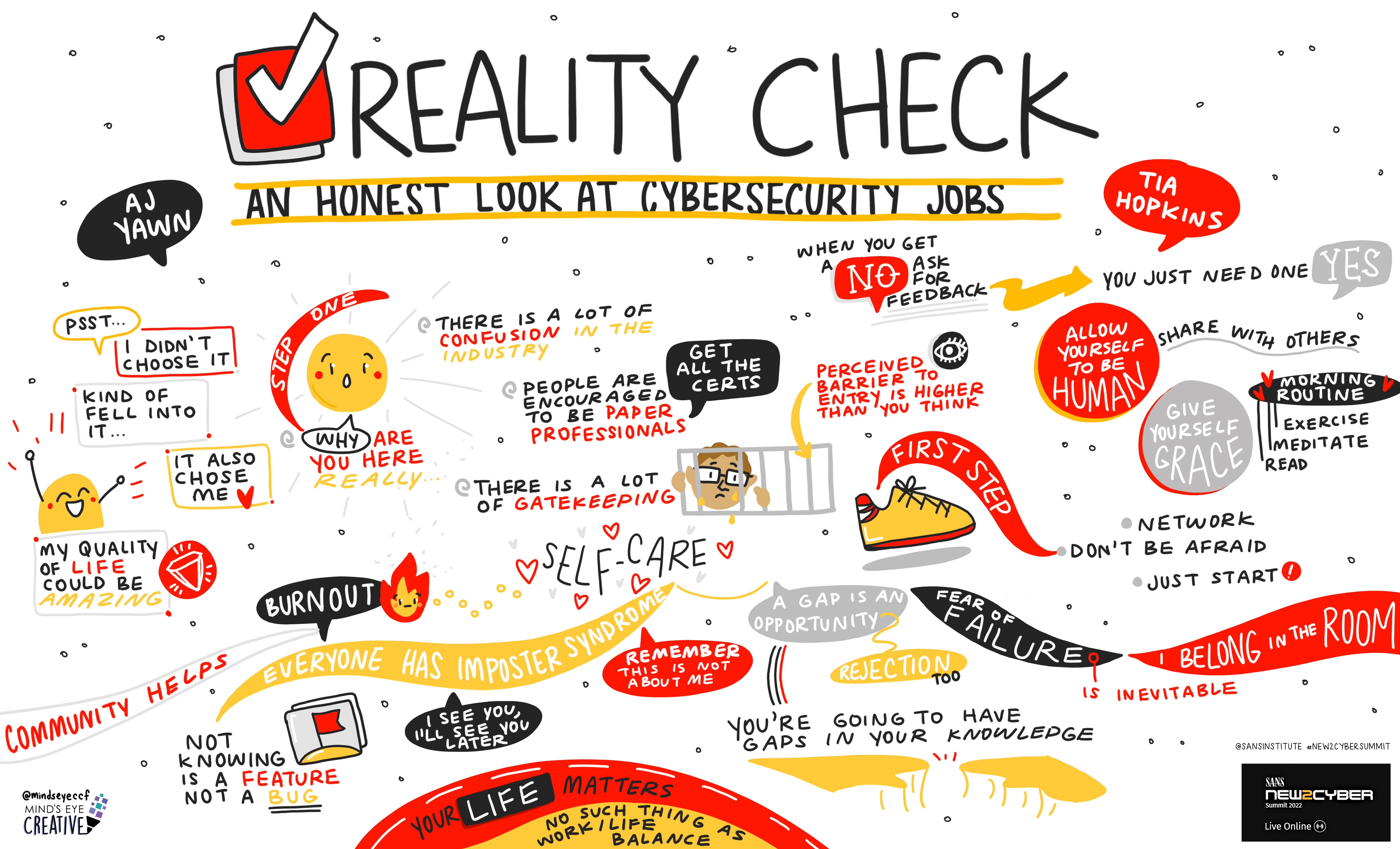 Networking 101: Introverts Only
Jessica McMeans, Engineer – Information Security and Risk, Cardinal Health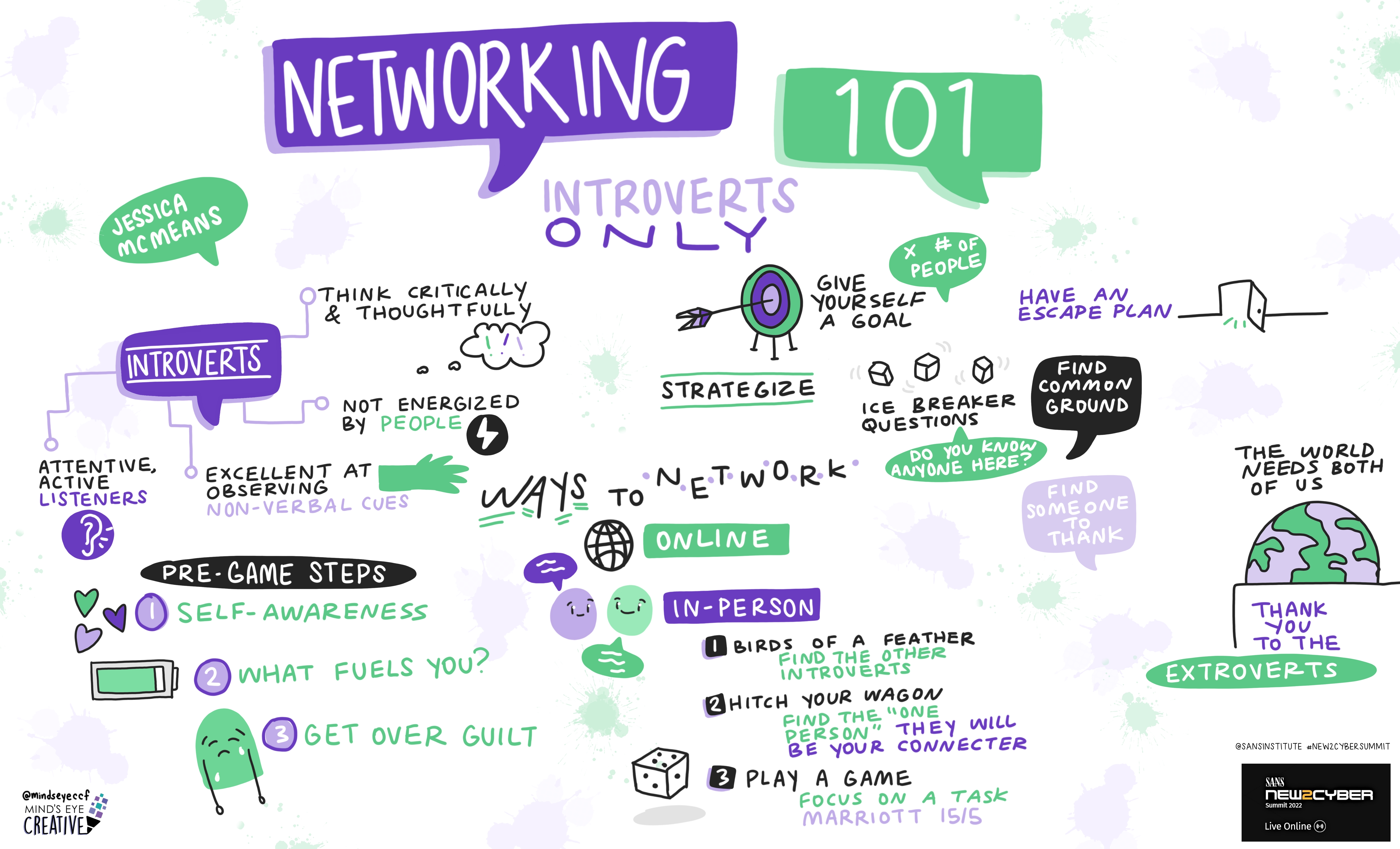 Panel: You've Got This: Success Stories
David Bianco, Certified Instructor, SANS Institute
Marrelle Bailey, Community Manager, Red Canary
Christine Morency, Cloud Security Analyst, Booz Allen Hamilton
Fletus Poston, Lead Cyber Systems Engineer, Duke Energy Corporation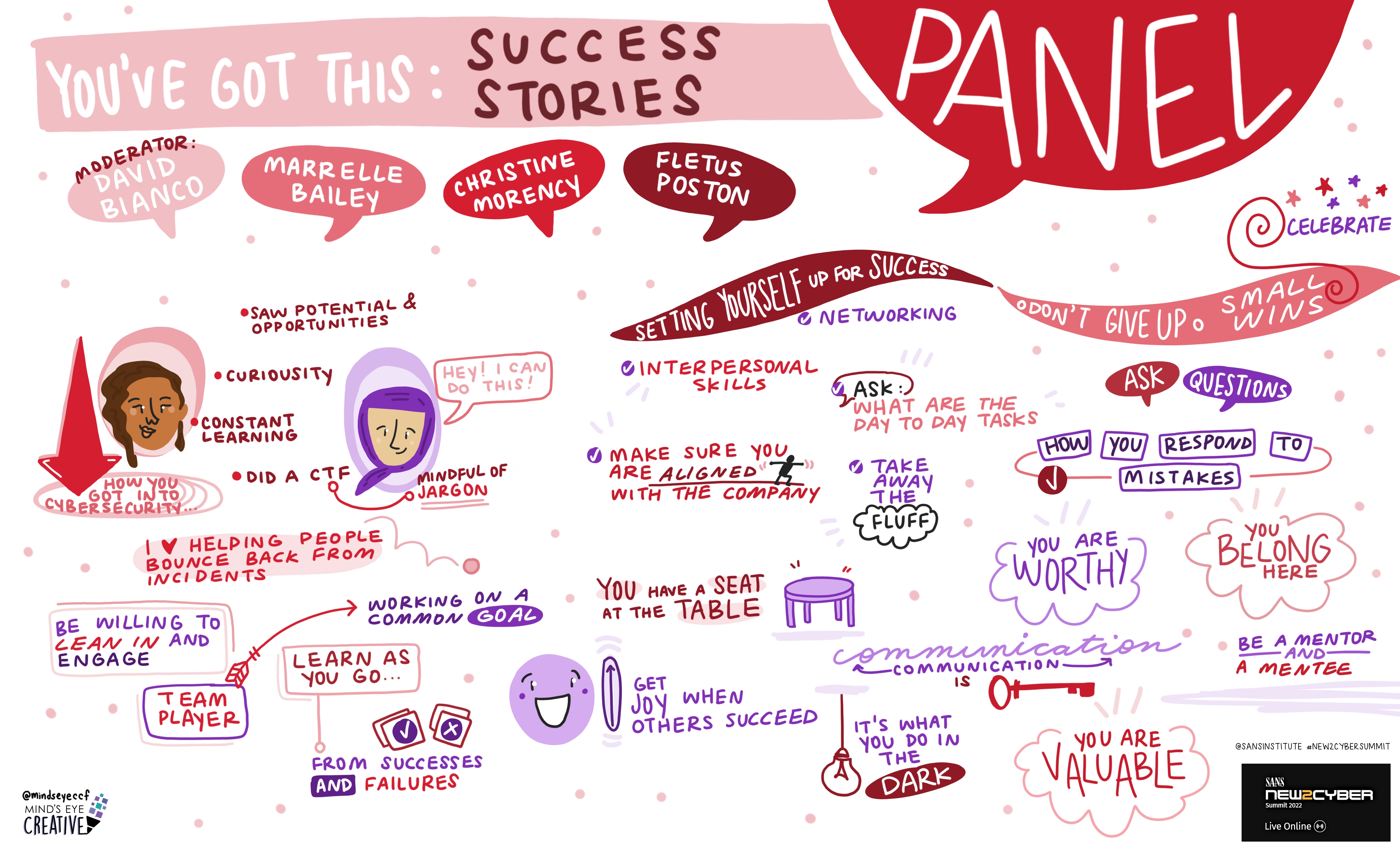 Visit the latest Summit listing here to peruse the latest in-person and free virtual Summit offerings.