On October 21 & 22, thousands of cybersecurity professionals from around the world will attend this free virtual event and dive into one of our 4 Levels created by top SANS instructors: Threat Hunting & Intelligence, SOC & SOAR Efficiency, MITRE ATT&CK® Framework, and Cloud Security.

If you haven't already registered, or if you're eagerly waiting for the event to kick off, you should check out the Top 5 Reasons to Attend SANS Cyber Solutions Fest 2021.

1. Developed by Key SANS Instructors
We are pleased to have Jake Williams, Christopher Crowley, Chloé Messdaghi, and Shaun McCullough join us for this event and for taking the time to build out their unique Level. They have ensured that their Level includes the highest quality of content from our speakers and that you will not be given a sales pitch. Your time is very valuable, which is why presentations will focus on actionable suggestions and solutions for you to take back to your organization. This is the event where you'll learn about innovative solutions for real-world problems.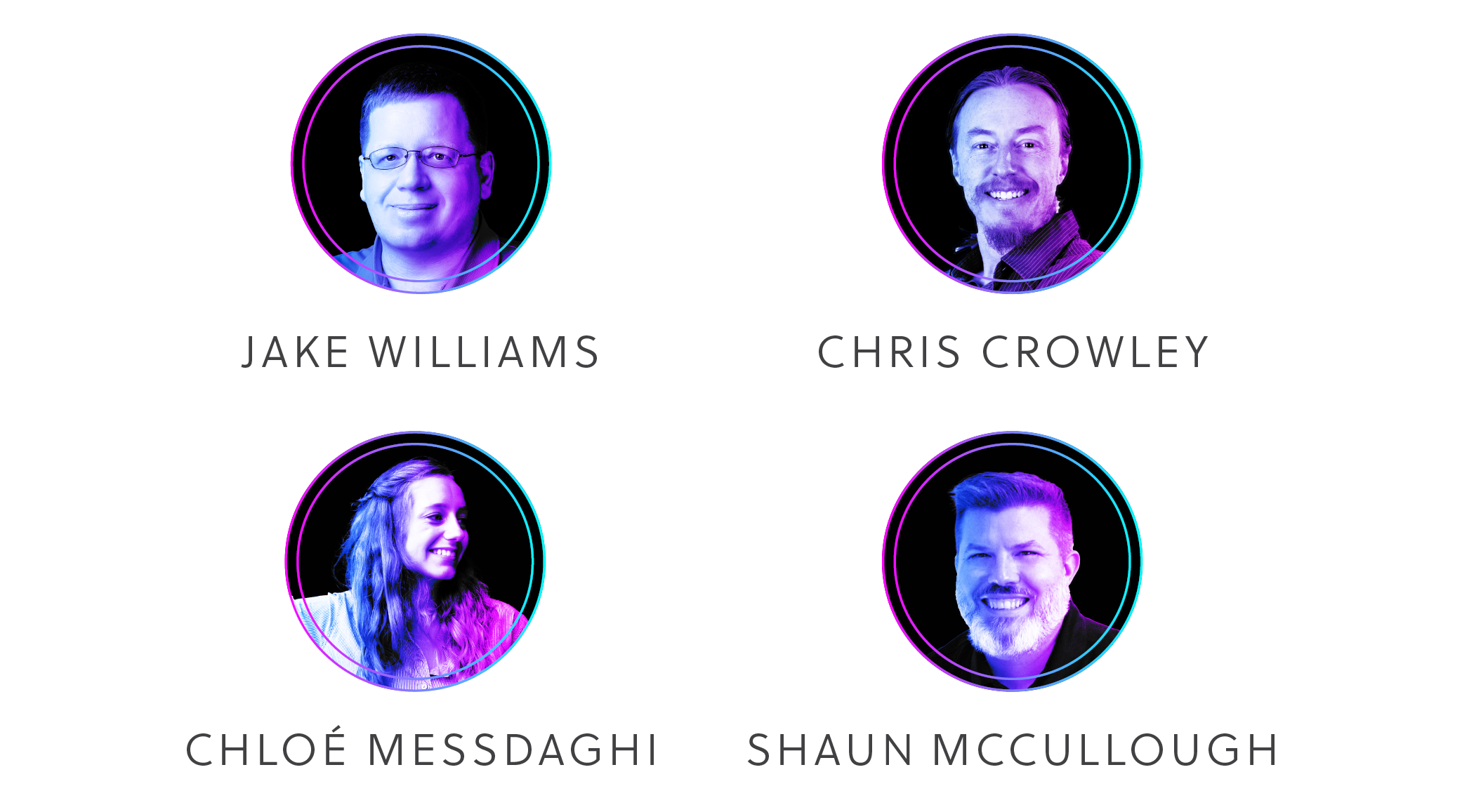 2. Hear from 40+ Thought-Provoking Sessions
This event wouldn't be possible without the contribution and dedication of our sponsors who are making a difference in the cybersecurity community. Our speakers have pulled together case studies, demos, and thought-leading content that they believe will help you tackle the challenges you're facing when it comes to protecting your organization's environment. Our speakers will also be readily available to answer any questions you may have, so be sure to bring your toughest questions for our presenters!

3. Featuring Two Noteworthy Keynotes on Cybersecurity Executive Order and Diversity
This year's SANS Cyber Solutions Fest will feature 2 significant keynotes that are currently impacting the cybersecurity world we live in: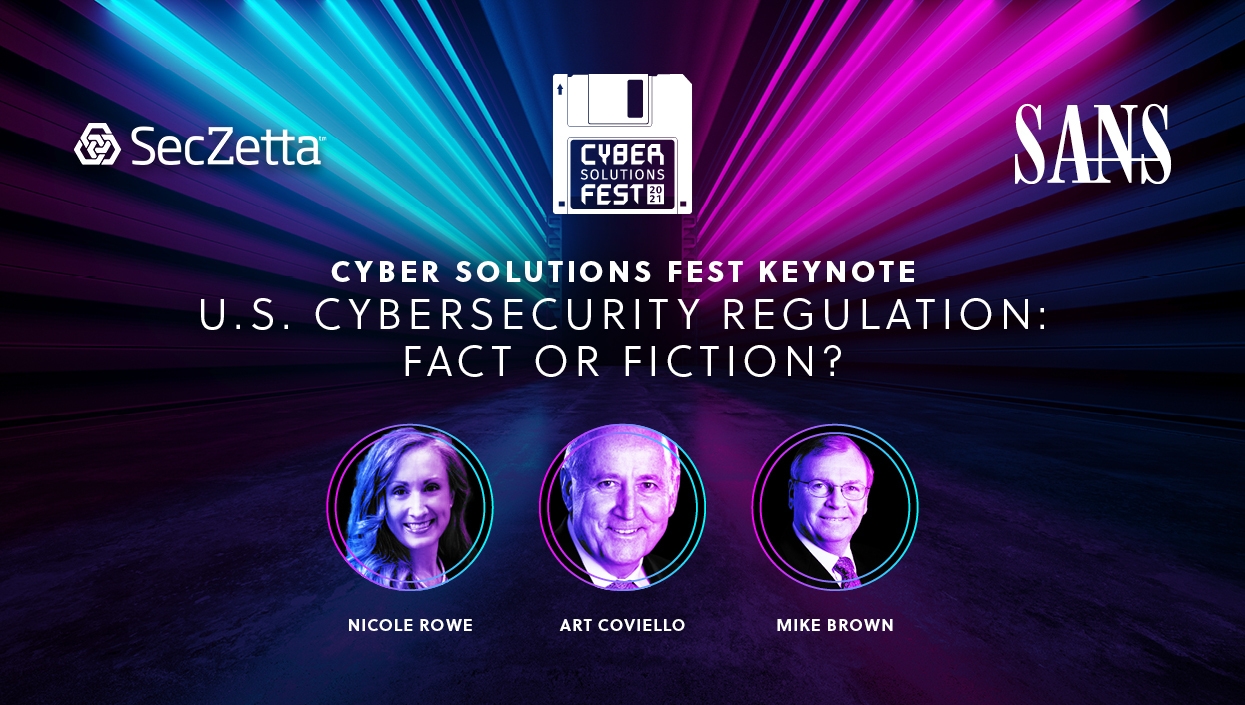 Featuring Rear Admiral, U.S. Navy (Retired) Mike Brown and former CEO of RSA Security Art Coviello, this engaging keynote will dive into President Biden's recent Executive Order on improving the nation's cybersecurity and what we can expect from the government, when to expect it, and how these changes impact cybersecurity professionals.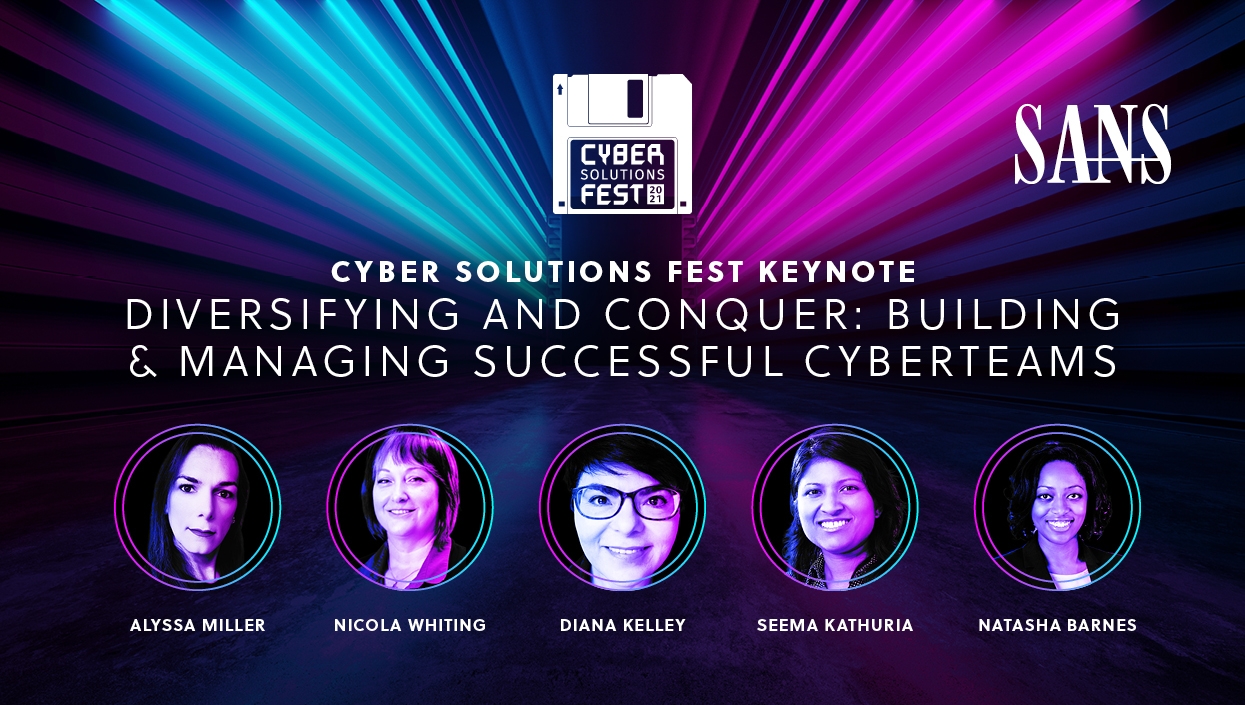 Led by Co-Founder and CTO of SecurityCurve, Diana Kelley will lead this important panel discussion with a group of experts in the cybersecurity field who represent a wide variety of background and approaches. Discover how your organization can thrive with a powerfully diverse workforce. 
Attendees must register for Day 2 of SANS Cyber Solutions Fest to attend this keynote 
(FrIday, October 22)


4. Access Cutting-edge Solutions to Solve Your Cybersecurity Challenges
What makes SANS Cyber Solutions Fest 2021 unique compared to any other SANS event is that you'll have access to over 40 well-respected solution providers that have the latest cybersecurity products available. Listen to real-world case studies and dive headfirst into demos that'll be sure to make you question how you're currently running your security program. Even if you don't find a solution that fits your needs, this is the ideal place to share your ideas and potentially plant the seed for a new solution.

5. Continue to Grow – Earn Up to 12 CPE Credits
At SANS, we strive to provide you with valuable education and resources so you can continue growing in your professional career. By attending SANS Cyber Solutions Fest 2021, not only will you walk away with knowledgeable information, but you'll also earn 6 CPE for attending each day.