The holiday season is upon us, which means wallets are burning holes in pockets around the world faster than a Yule log. The National Retail Federation reports that almost 2 million more people are expected to shop from Thanksgiving Day through Cyber Monday this year compared to last. While you're compiling wish lists and shopping lists, this is also the time of year many cybercriminals roll out their best-dressed scams, dampening the holiday spirit for people around the world.
Here are some key tips for protecting yourself not only during the holidays, but throughout the whole year:
Fake Online Stores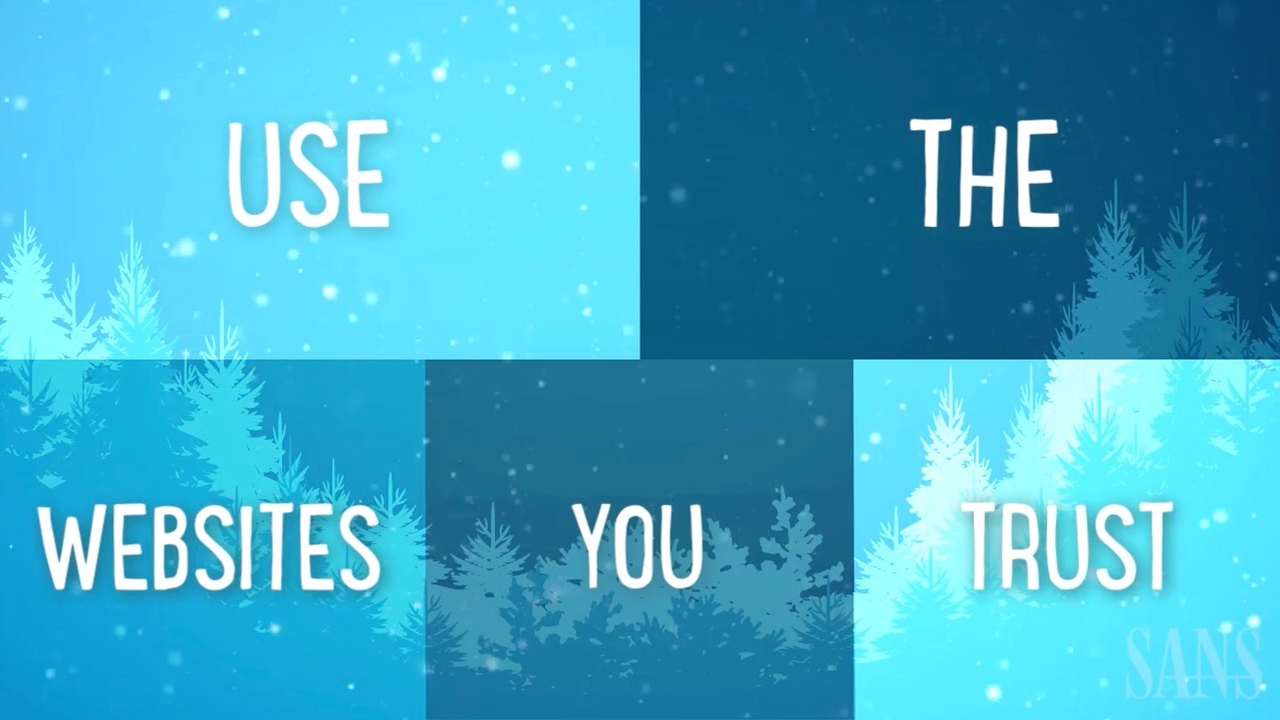 Some criminals create fake websites to prey on shoppers who are out there looking for the best deal possible. They'll replicate the look of real sites or use the names of well-known brand names. If you're shopping for a bargain online, you may be directed to one of these fake websites, so it's important to keep an eye out for websites that advertise prices dramatically cheaper than anywhere else or offering products that are otherwise sold out.
The products are generally so cheap because the items may be counterfeit, stolen, or even worse, you may not even receive your purchase. Here's a few more tips to protect yourself:
Verify the website has legitimate contact information for sales or support-related questions. If the site looks suspicious, call and speak to a human. If you are unable to reach anyone, that could be the first sign you are dealing with a fake website.

Look for obvious warning signs, such as deals that are too good to be true or displays poor grammar and spelling on the page.

Be very suspicious if a website appears to be an exact replica of a well-known website you have used in the past. For example, if you're used to shopping at Amazon, check to see if the domain name or the name of the store is slightly different. Amazon's domain name is https://www.amazon.com, so be suspicious if you find a website pretending to be Amazon, such as http://store-amazoncom.com.

Type the store name or URL directly into a search engine and read reviews people have left. Look out for terms like "fraud," "scam," "never again," or "fake." Alternatively, a lack of reviews can also be a sign indicating that the website could be new and may not be trustworthy.

Before purchasing any items, verify your connection to the website is encrypted. There should be a lock and/or the letters 'HTTPS' in green before the website's name.
Remember, just because the site sounds familiar, doesn't mean it's legitimate. If you aren't comfortable with the website, don't use it. If it sounds too good to be true, follow your instinct. Don't bet your personal data on a few good cyber deals.

Protect your Devices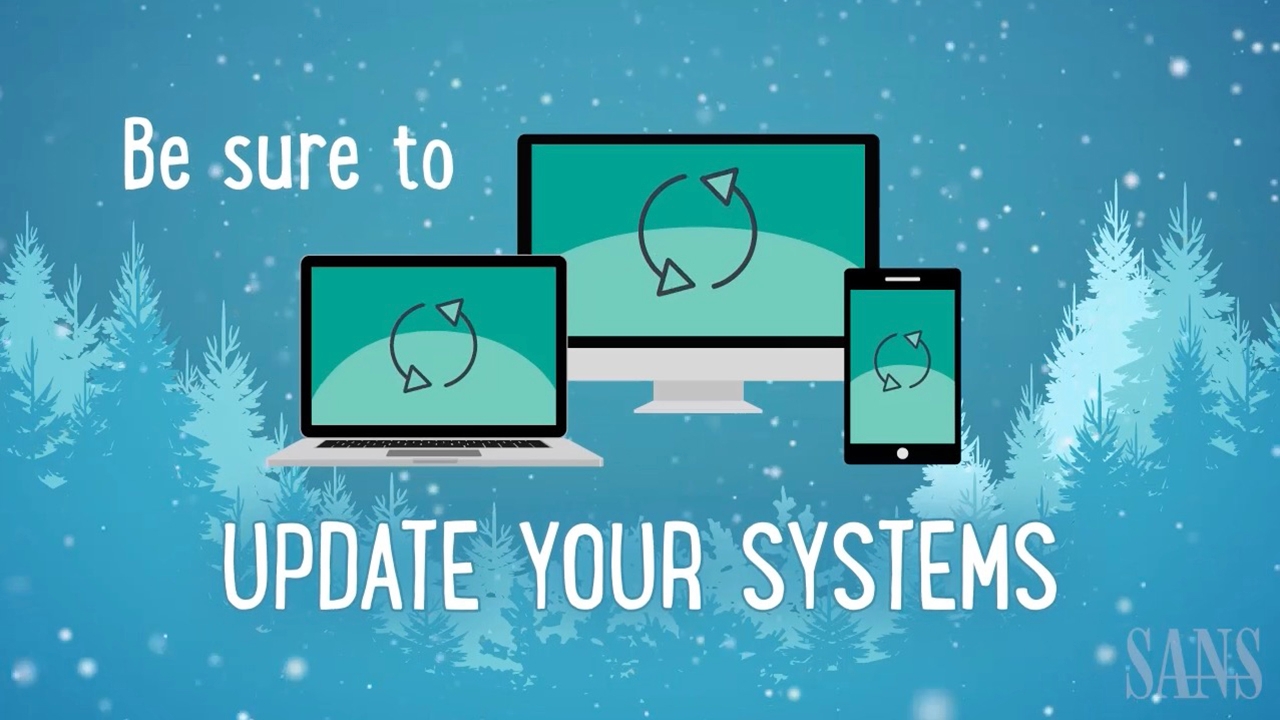 Take the time this holiday season to also ensure your computer or mobile device is secure. Cybercriminals can try to infect your devices in an attempt to harvest your bank accounts, credit card information, and passwords. Remember these two tips to keep your devices secure:
If you have children in your house, consider having two devices, one for your kids and one for the adults. Kids are curious and interactive with technology; as a result, they are more likely to infect their own device. By using a separate computer or tablet just for online transactions, such as online banking and shopping, you reduce the chance of becoming infected.

Always install the latest updates and run up-to-date anti-virus software. This makes it much harder for a cyber criminal to infect your device.

Check Those Credit Card Statements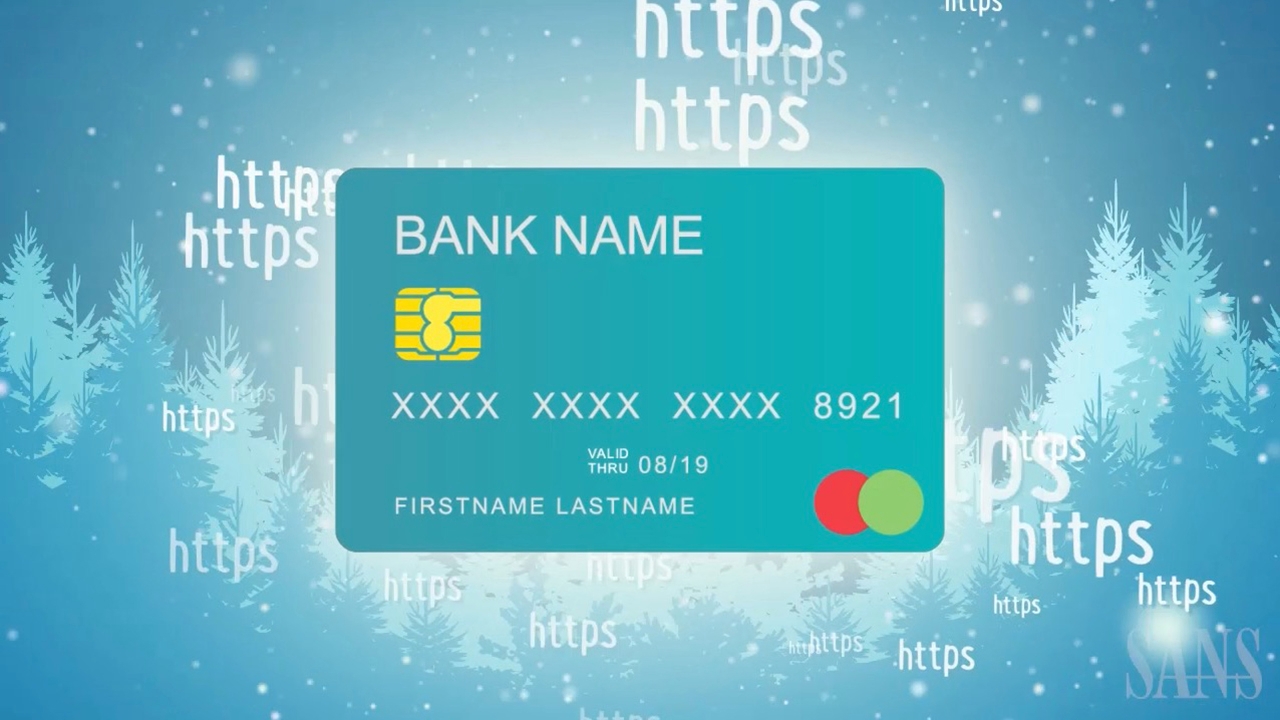 Even if you don't shop online often, it is wise to regularly review your credit card statements. It will help you to identify suspicious charges, especially after you used your card to make a purchase at a new site.
If you believe you've fallen victim to credit card fraud, immediately contact your credit card company.
Here are more tips to help you keep your card and banking information safe:
Sign up to receive notifications every time a charge is made to your card. Some companies will allow you to elect text messages or emails the moment a purchase has been made.

Consider using a credit card just for online purchases. That way, if it is compromised, you can easily change the card without impacting any of your other payment activities.

Try to avoid using debit cards whenever possible. Debit cards take money directly from your bank account, so if fraud has been committed, it can be far more difficult to get your money back.

Seek out credit cards that generate a unique card number for every online purchase, gift cards, or well-known payment services, such as PayPal, which do not require you to disclose your credit card number to the vendor.
Check out our #SecureTheFamily During the Holidays page for more tips and resources.