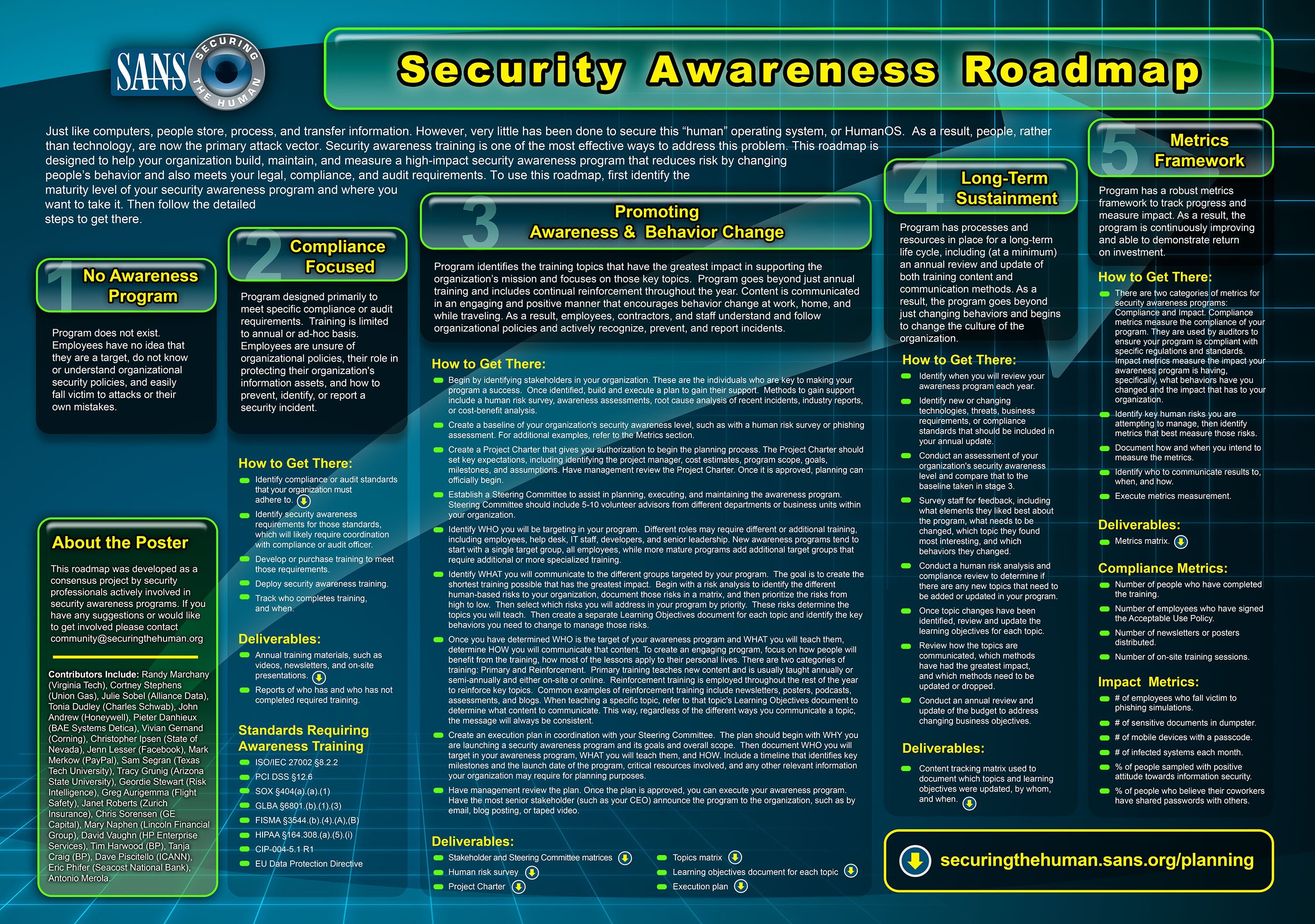 The
Security Awareness Maturity Model
was developed five years ago by a community of security awareness officers to solve a problem. Specifically the awareness community needed a way to visually communicate what stage a security awareness program was currently at and where the organization wanted to take it. The Security Awareness Roadmap builds on the maturity model by defining each stage and describing the steps to achieve them. The roadmap is
presented as a poster which you can download and print
. Both the maturity model and roadmap have been used by hundreds of organizations as a framework for building their program. For example, Janet Roberts will be presenting at the
Security Awareness Summit this August
on she how used maturity model and roadmap to build awareness programs at three different Fortune 500 organizations.
I'm very excited to announce we have updated the
Security Awareness Roadmap
to reflect advancements in this field, especially in the Culture and Metrics stages. In addition, everyone attending the
Security Awareness Summit in August
will be receiving a free printed poster. To learn more about leveraging the Security Awareness Maturity Model and Roadmap, attend the
two day SANS MGT433 course
on building, maintaining and measuring a mature security awareness program.