One of my favorite tools for fine-grained interactions with target systems during penetration testing is the mighty Scapy. While other tools are indispensable for scanning large numbers of machines, Scapy is like a fine-grained scalpel for manipulating a single target in a myriad of cool ways. With all kinds of features, Scapy just rocks.
In fact, a few years ago, I tweeted thusly:
I just said, "Working w/ Scapy is like being a 10 yo girl who gets a pony, & finding out it is a pegasus unicorn pony that farts rainbows." - edskoudis (@edskoudis) November 8, 2011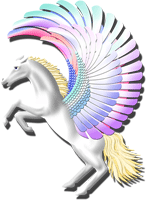 To that end, just a couple weeks ago, we released a Scapy cheat sheet, covering the items we use Scapy for in the SANS Security 560 course on Network Pen Testing and Ethical Hacking, plus some additional tips and tricks. Enjoy!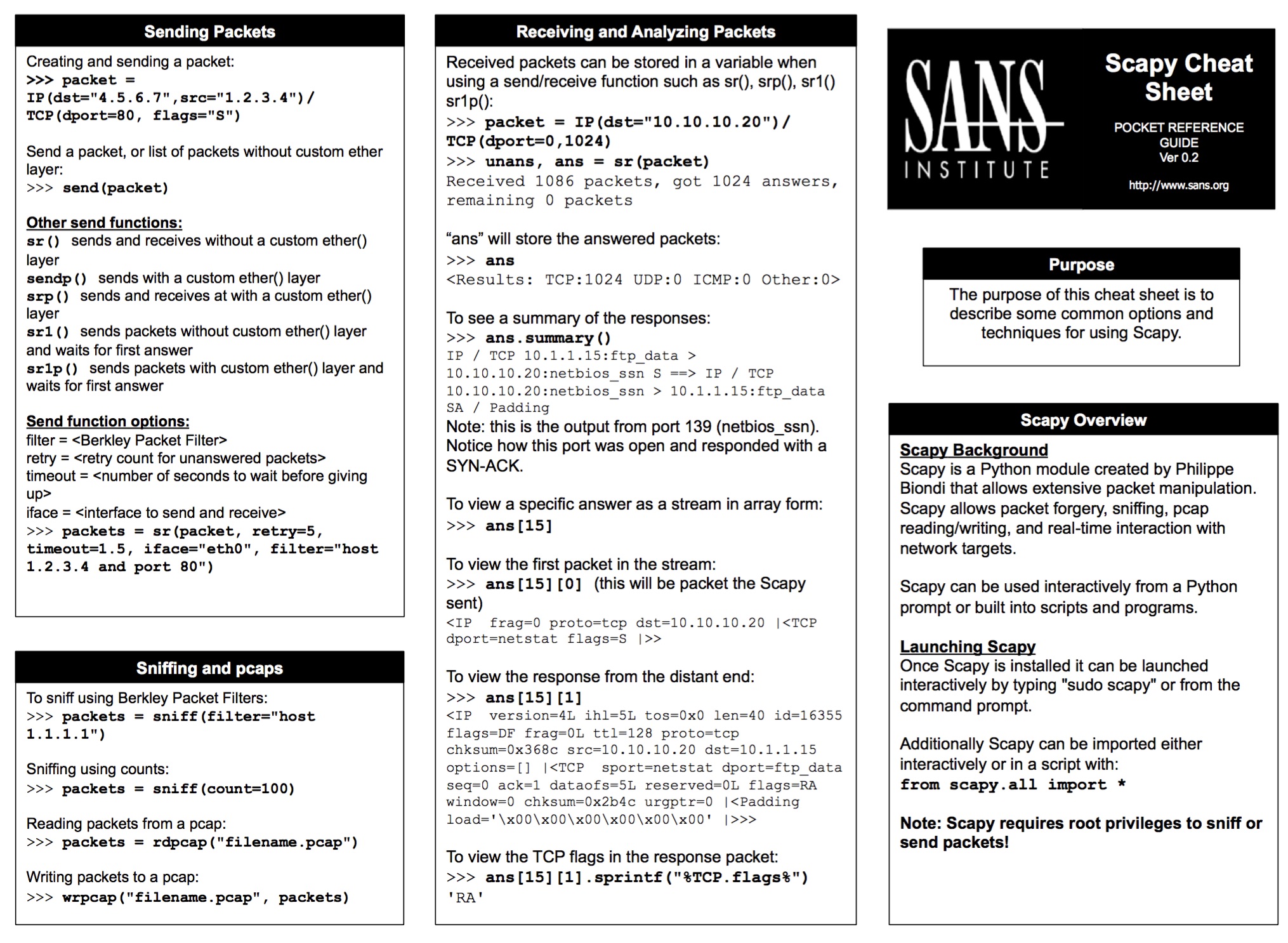 If you like this kinda thing, plus a whole bunch of other practical, hands-on pen testing techniques (including recon, scanning, exploitation, post exploitation, and more), please do check out the SANS Security 560 course. I've recently added great new stuff on recon-ng, Anti-Virus evasion, PowerShell for post-exploitation, and much more!
Hope to see you there!
-Ed Skoudis.
SANS Instructor & Pen Test Curriculum Lead
Founder, Counter Hack
Follow @edskoudis
Pen Test Cheat Sheets: